10 Most Expensive Amazon Acquisitions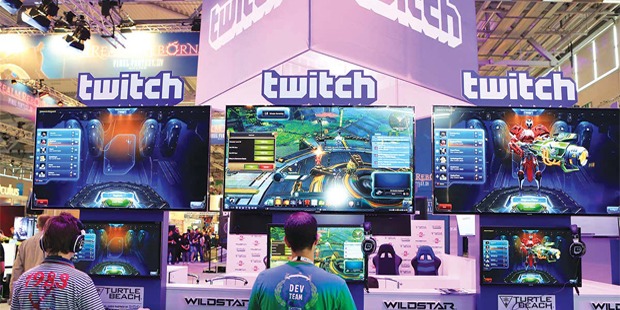 Although Amazon is the world's largest ecommerce platform, it didn't become a trillion-dollar company by simply being a buy and sell platform. Over the years, it has made over a dozen acquisitions which helped the company grow even bigger with some acquisitions costing billions of dollars. Here are the 10 most expensive acquisitions Amazon has so far completed:
1. Whole Foods - $13.7 Billion
Costing a staggering $13.7 billion, the acquisition of organic grocer Whole Foods Market Inc. is the most expensive Amazon acquisition to date. The deal was completed in 2017 and places Amazon in a prime position to compete with Walmart to become the world's largest retailer. Before the acquisition, Whole Foods generated nearly 14 billion in revenues in 2015.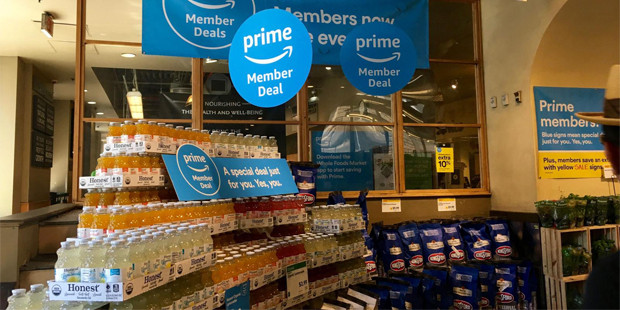 Whole Foods is one of the biggest and oldest supermarket chains in the US. Established in 1980, it operates around 450 physical stores and employs over 9,000 employees. Unlike most grocers, Whole Foods exclusively sells organic products (products free from preservatives and artificial flavors). From fresh vegetables to baked goods and even dairy-free ice cream, Whole Foods has a wide variety of health-based products that consumers can easily choose from.
The Whole Foods Amazon acquisition has so far worked in the ecommerce giant's favor. Whole Foods is set to open 40 more stores in 13 states and revenue is forecasted to hit $15.7 billion by the end of 2021. With the entire Whole Foods catalog available on Amazon, more users have shifted to doing groceries online which has also benefited Amazon Prime users as they get access to dozens of exclusive discounts.
2. Zappos - $1.2 Billion
Similar to the Amazon Whole Foods purchase, more than a billion dollars was also spent on acquiring ecommerce platform Zappos during the tail end of the 2000s. Although the deal in hindsight appeared to be a simple merger between two ecommerce platforms, Amazon CEO Jeff Bezos mainly saw it as an opportunity for Amazon to improve its services. Aside from being known for its wide selection of products, it has also made a name for its excellent customer service policies.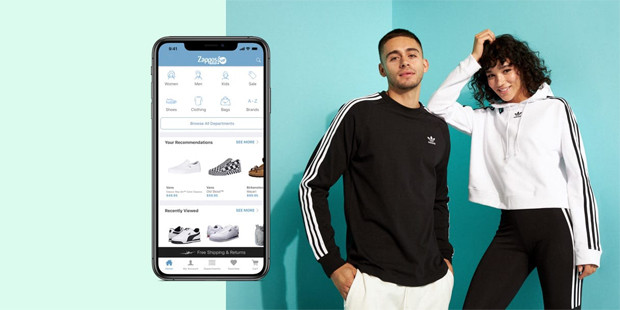 No ecommerce platform at the time was offering free shipping and hassle-free returns other than Zappos. And to add to that, the Las Vegas-based company was well-known for quickly resolving customer complaints. When the acquisition took place, Bezos said in an interview that "I get all weak-kneed when I see a customer-obsessed company, and Zappos certainly is that."
Zappos has remained as an Amazon subsidiary and sells over three million shoes, clothing, handbags, and other accessories from more than 1,200 brands. Shoes comprise around 80% of the company's entire catalog.
3. Ring - $1 Billion
Another of Amazon's most notable acquisitions, the company acquired doorbell-camera startup Ring for around $1.2 to $1.8 billion in an effort to disrupt the smart home equipment industry. The acquisition was completed in 2018 with Amazon aiming to integrate Ring with its existing smart home portfolio which includes Alexa, Echo, and Prime. One industry expert cites that the acquisition "widens the consumer competitive moat and puts further fuel in Amazon's smart home engine."
Ring was initially founded as Doorbot in 2013. It appeared in the investment reality series "Shark Tank" and managed to raise over $200 million in investments before the Amazon acquisition. Basketball legend Shaquille O'Neal also acquired an equity stake in Ring and was the startup's most notable endorser. Today, Ring manufactures and sells numerous home security products such as doorbells, security cameras, alarm systems, and smart lighting equipment.
4. Pillpack - $753 Million
With the health retail industry dominated by CVS Health and Walgreens, Amazon is hoping to find success and eventually overtake the current players with the acquisition of Pillpack for $753 million. Pillpack is an online pharmacy founded in 2013 and is headquartered in New Hampshire. Amazon decided to retain Pillpack as a subsidiary after the acquisition was completed in 2019.
Unlike other pharmacies, Pillpack mainly utilizes technology to speed up the order and packaging process. The company relies on robots to assemble the medications and package them in small packets depending on the patient's daily intake. After the acquisition, the company was rebranded as "Pillpack by Amazon Pharmacy" and currently operates in six locations in the United States.
5. Twitch - $970 Million
The world's largest ecommerce marketplace acquired the world's largest videogame streaming platform in 2014 for $970 million. Twitch had recorded 45 million viewers and ranked 4th in website traffic in the U.S. before the acquisition took place. The numbers have only grown exponentially since then with daily viewing numbers set at 15 million and Twitch viewers consuming 18.6 billion hours of streamed content in 2020.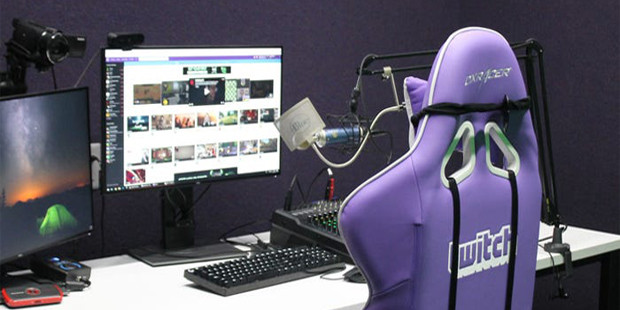 Of Amazon's numerous acquisitions, Twitch is considered to be one of its most profitable. The video game streaming market has seen significant growth in the past decade with Twitch taking a large chunk of the market share. Making money through subscriptions and online ads, Twitch achieved record-high revenues in 2020 with most users stuck at their homes due to the Coronavirus pandemic.
Founded as Justin.tv by Justin Kan and Emmett Shear in 2007, Twitch officially launched in 2011 and was already attracting 35 million monthly users during the beta stage. Despite facing strong competition from YouTube's own streaming platform YouTube Gaming, Twitch has maintained its lead in terms of revenue and subscriptions. The company recently announced that users can now host an online movie party with Amazon Prime Video which has a library of more than 24,000 movies and 2,100 shows.
6. Kiva Systems - $775 Million
In one of Amazon's most important acquisitions, it purchased robotics startup Kiva Systems in 2012 for $775 million. Kiva Systems is known to develop highly efficient material handling robots that can adapt to any workplace. With the acquisition, Amazon used the technology to create custom-made bots which handle shipment requests in warehouses at a break-neck pace. Although Amazon paid a huge sum for the acquisition, it easily offsets the costs that the company incurs per year (estimated to be around $2.5 billion).
Founded in 2003 in Massachusetts, Kiva Systems had built a system where automated guided vehicles (bots) navigate and retrieve items in warehouses with the help of computerized bar-code stickers attached on the floor. It also built an impressive client portfolio including Gap, Walgreens, Staples, Gilt Groupe, Office Depot, Crate & Barrel, and Saks 5th Avenue. After Kiva Systems was purchased by Amazon, it was rebranded as Amazon Robotics which is now deploying around 200,000 robots in its warehouses.
7. Souq.com - $580 Million
Much like Zappos, Amazon acquired another ecommerce platform to further strengthen its hold in the global ecommerce marketplace. In 2017, it purchased Dubai-based ecommerce company Souq.com for $580 million. Souq.com previously recorded 45 million visitors per month and sold 8.4 million products across 31 categories before the acquisition took place.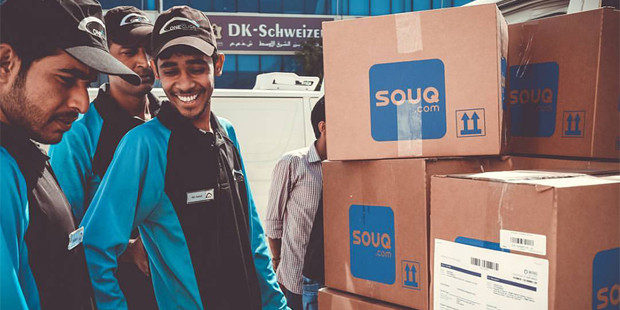 The Souq Amazon acquisition is expected to reap long-term benefits for Jeff Bezos' company as it will operate in the Middle Eastern market comprising 50 million customers across several countries. Since 2019, only the Egyptian site is operating under the Souq.com brand with Souq.com UAE and Souq.com KSA being rebranded as Amazon.ae and Amazon.sa respectively. Amazon/Souq.com currently operates multiple fulfillment centers and employs around 3,000 retail, engineering, customer support, and delivery workers.
8. Quidsi - $545 Million
Quidsi (parent company of Diapers.com, Soap.com, and BeautyBar.com) was added to Amazon subsidiaries list as it was acquired in 2010 for $545 million. Aside from acquiring Quidsi for $500 million, Amazon also assumed the company's debts worth $45 million resulting in a purchase costing $545 million. Before the acquisition took place, the home care company was operating at a revenue run rate of approximately $300 million in 2010.
Diapers.com was founded in 2005 with the goal of catering to mothers and children up to three years old. The platform sold diapers, wipes, baby formula, clothes, car seats, strollers, and toys, among many others. Together with Soap.com and BeautyBar.com, Diapers.com was moved under the parent company Quidsi in 2009. Amazon completed the acquisition a year later and allowed Quidsi to run as an independent subsidiary until 2017.
9. Elemental Technologies - $500 Million
Elemental Technologies was a firm that specialized in video processing and delivery. Some of its clients included NASA, CNN, BBC, Comcast, ESPN, HBO, Major League Baseball, and PBS among many others. Elemental specifically provided software needed for customers to feed video to various formats and devices (i.e. smartphones to televisions).
Amazon's cloud computing subsidiary Amazon Web Services (AWS) had been working with Elemental for years so it wasn't surprising that it eventually purchased the software company in 2015 for $500 million. Elemental was later rebranded as AWS Elemental which currently provides numerous services including AWS Elemental Media Convert (transcodes file-based video content), AWS Elemental MediaLive (encodes live video for devices), and AWS Elemental MediaPackage (secures live video streams for connected devices) among others.
10. Annapurna Labs - $370 Million
Amazon made another pricey acquisition in 2015 in the form of Israeli startup Annapurna Labs. The deal cost $370 million and helped position Amazon (specifically AWS) itself as a formidable player in the cloud and chip market it is known today.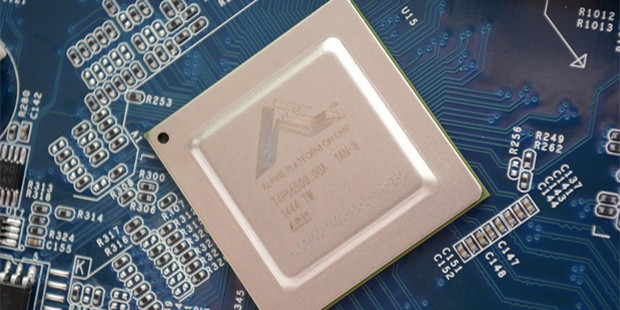 Although not much is known about the startup, Annapurna Labs (named after one of the tallest peaks in the Himalayas) develops networking chips and creates processes for data centers to run more efficiently. Many have argued that the acquisition is a strategic move for Amazon to improve AWS' cloud infrastructure services to eventually gain an advantage against tech giants Microsoft and Google.
Annapurna Labs has been retained by Amazon as a subsidiary and currently employs around 200 employees. It operates in three locations: two in Israel and one in the United States.
Final Thoughts
Big tech companies such as Amazon will continue to acquire more assets as it plans to further expand in the global market. And as the company seeks to retain its status as one of the world's most valuable firms, it won't be surprising if it makes another billion dollar purchase as it did with Whole Foods and Zappos.
Want to Be Successful?
Learn Secrets from People Who Already Made It
Please enter valid Email