UiPath SuccessStory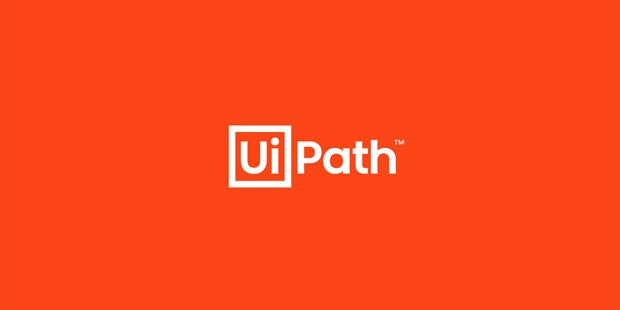 UiPath is definitely a company built for the future. As more companies rely on robotics to improve production efficiency and reduce operating costs, UiPath looks to significantly change how robots work.
Profile
UiPath is a software company based in New York, USA. It specializes in the development of a platform for robotic process automation (RPA).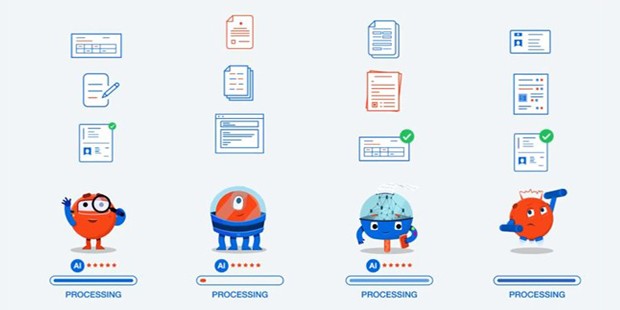 The company is essentially involved in the development of software that makes it easier for robots or computers to do their work. The process wherein software automates robotic functions is called robotic process automation. UiPath doesn't create robots, but only creates an RPA platform for robots so that they can properly and precisely perform their intended functions.
Ever since the company was founded in 2005 by Romanian entrepreneurs Daniel Dines and Marius Tirca, the UiPath RPA platform has become one of the best in the world. It has assisted over 5,000 organizations including big names such as Toyota, Walmart, NASA, General Electric, and Japan's Sumitomo Mitsui bank group. Being a customer since 2017, Sumitomo Mitsui projects that UiPath's automation system will save them about $500 million by the end of 2020.
Despite its global reach, UiPath initially struggled to convince companies to make use of RPA. Co-founder and CEO Daniel Dines mentioned in a recent interview that they had to build awareness by constantly convincing people to learn new technology when it comes to robotics. From 100 customers in 2016, Uipath's customer base essentially quadrupled in less than five years. Also seeing that a majority of companies are still hesitant in using RPA, Dines emphasized putting out a UiPath free version that allows the companies to test the software for a limited period without any costs.
A success story resulting from technological innovation, UiPath is a company built towards making robots more efficient. A more efficient robot essentially means companies can reduce their operating costs and costs arising from human error. The UiPath robot isn't only brought in to assist the company's clients, but also the company itself as it sets its sights on maintaining its position as a market leader in robotic process automation.
UiPath is headquartered in New York, New York, and is employing over 2,800 workers. It also operates in 25 locations across the globe including London (United Kingdom), Paris (France), Tokyo (Japan), Bangalore (India), and Singapore.
History
UiPath was founded in 2005 by Daniel Dines and Marius Tirca. Both hail from Romania and have previously worked for several software development companies.
The company raised its first investment in 2015 through a $1.6 million seed funding round led by Earlybird Venture Capital in participation with Credo Ventures and Seedcamp.
From 2017 to 2019, UiPath would raise $976 million in multiple Series fundings. The investment rounds were led by Accel, CapitalG, Kleiner Perkins Caufield & Byers, and Sequoia Capital. Other venture firms also participated in the investment rounds. The company also announced in 2019 that it had assisted more than 5,000 organizations worldwide.
In 2020, the company increased its valuation of $10.2 billion after obtaining a Series E funding round led by Alkeon Capital Management in participation with other investment firms.
In the same year, the Financial Times Americas listed UiPath as the second fastest-growing company in its annual Fastest Growing Companies list. The company was also listed in the 2020 CNBC Disruptor 50 and Forbes Cloud 100 as well as being recognized as a leader in robotic process automation in the Gartner Magic Quadrant.
Founders
Daniel Dines is the company's Chief Executive Officer while Marius Tirca is the company's Chief Technical Officer. Dines obtained a degree in Mathematics and Computer Science at the University of Bucharest while Marius obtained his Computer Science degree at the Polytechnic University of Bucharest. Dines had previously worked at Microsoft as a software engineer.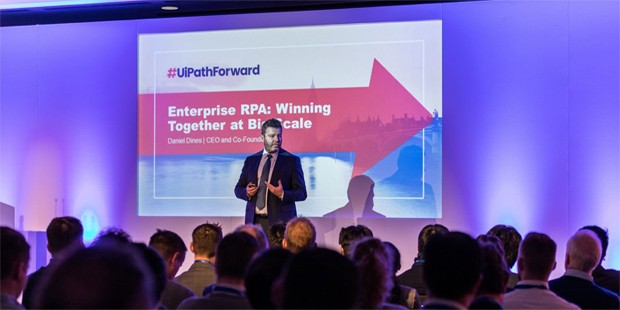 In a 2019 Forbes interview, Dines mentioned that his goal is to provide a robot for every person much like Microsoft to provide a computer for every home. With a net worth of over $1.3 billon, Dines essentially became the world's first "Bot Billionaire". He is also currently Romania's richest person.
Revenue
In February 2020, Uipath RPA announced that it had earned $360 million in revenues for the entire year ending December 2019. It also previously announced that revenues crossed more than $100 million by July 2018. UiPath is now valued at $10.2 billion after it obtained a Series E funding worth $225 million in July 2020.
Competition
Despite automation technology making major leaps in the past decade, it is still considered to be in its infancy stages. Nonetheless, UiPath faces competition from several RPA companies, including BluePrism, Automation Anywhere, Pega Platform, and Win Automation (Softomotive).
UiPath vs. BluPrism has been the talk for over a decade concerning which company provides better RPA solutions. Although both companies provide identical services, few notable aspects set UiPath and BluePrism apart. Compared to BluePrism's app-based accessibility and client-server architecture, as well as being programmed on C#, UiPath's software revolves around web-based orchestrating features and mobile and browser accessibility. UiPath is not based on C#, but on Microsoft SharePoint, kibana, and elasticsearch instead.
BluePrism is mainly praised for its reliable scale, optical character recognition (OCR), and easy bot creation features. In terms of pricing though, BluePrism is the most expensive of the bunch. A BluPrism RPA license costs between $13,000 and $18,000 per year; a massive difference compared to UiPath pricing wherein the Studio License sells at $3,000 (annual) while the UiPath Orchestrator Basic Licence sells at $8,000 (annual).
Automation Anywhere, Pega Platform, and Win Automation are also popular alternatives from a good number of enterprises and manufacturing companies. Positive reviews mostly point to several features, including bot creation, workflow mapping, bot scheduling, and workflow automation. Pricing for these RPA platforms is also much cheaper compared to BluePrism.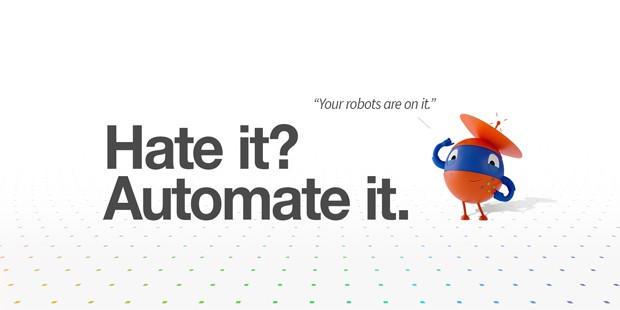 With RPA continuing to be more prominent as companies look to increase output while cutting down costs, UiPath has positioned itself perfectly for the future.
Full Name :

UiPath Company
Founded :
Founder :

Daniel Dines and Marius Tirca
CEO :

Daniel Dines
Industry :
Sector :
Country :

USA
Website :
Want to Be Successful?
Learn Secrets from People Who Already Made It
Please enter valid Email