Idea of SuccessStory
Our aim with SuccessStory is to inspire you, motivate you and empower you to achieve your goals and help you script your own success stories.
We bring to you inspiring stories of people, companies and products that have risen from the ground. The success stories we share with you show you that no matter how rough the road or how tough the circumstances, hardships don't last forever. Because, "Tough times don't last, tough people do". That no matter how successful a person is today, the path they trod was once fraught with sweat and tears, with disappointments and disillusionments.
Success does not come easily to even the most talented of people. We all need that motivation, that inspiration and that nudge that makes us re-believe and reaffirm in ourselves. We hope that by the end of each inspiring story, you feel motivated and enthusiastic and feel that 'Yes, we can!'
Our stories, videos and quotes will motivate you, inspire you and help you get recharged and empowered to surge on ahead and overcome any obstacles that appear in your path. We wish to be with you every step of the way on your road to success and help you emerge successful in whatever you aim to do.
So, Go Ahead… Get Inspired, Get Motivated, Stay Empowered! "
Advertise With Us
Expose Your Brand To Millions of Target Customers
SuccessStory is the Fastest-Growing Community, Your brand will be associated with the premium content and reaches millions of potential customers.
Contact Us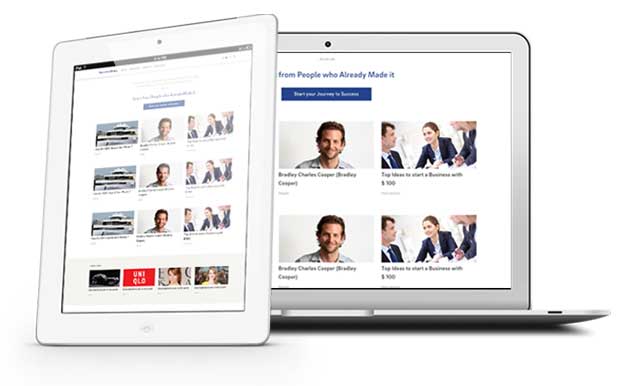 Contribute to Us

Join a platform which is designed to give you exposure, appreciation, recognition, and Scaled distribution. Motivate millions of people and help them to reach their goals.

Contribute to us