Coupang SuccessStory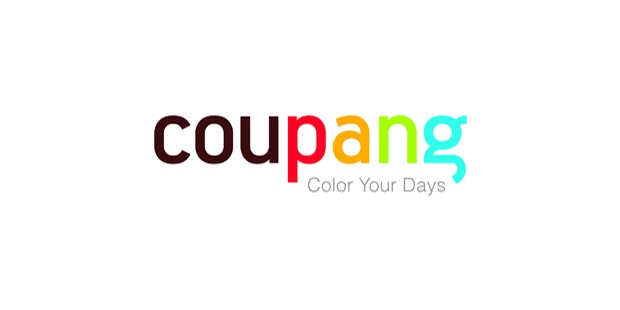 Amazon may dominate the global ecommerce market but it is facing stiff competition on a local level, particularly in South Korea. Seoul-based Coupang is beating Amazon on all fronts in its home soil and is listed as the country's top online retailer. Coupang is currently valued at $9 billion is looking to make a big splash in the U.S. stock market in 2021.
Profile
Coupang Global LLC. is a technology company based in Seoul, South Korea. It developed an ecommerce platform where users can buy and sell different items.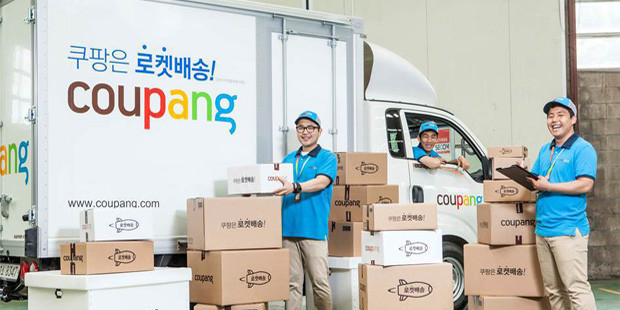 2020 may be a breakthrough for online social commerce companies as physical stores have been temporarily shut down because of the Coronavirus pandemic, but the ecommerce industry has actually been growing significantly in the past decade. More sellers are shifting online and not just individual sellers but also large retail companies. The exodus of sellers shifting online can mostly be attributed to much lower overhead expenses and the variety of products that can easily be sold and shipped.
The global ecommerce industry market generated $4 trillion in 2020 alone with numbers forecasted to grow even further in the next few years. Majority is in agreement that ecommerce is the future of retail and with online purchases becoming easier and more convenient than ever, it won't be long before physical stores will become a thing of the past.
In the center of ecommerce wave is Amazon, but it isn't the only company generating billions of revenues every year. Despite controlling the global market, the US-based company has been known to struggle in numerous countries particularly in South Korea. Coupang is the largest ecommerce platform in the country with 15 million active users and 200,000 third-party sellers. It hasn't only managed to beat Amazon but other local players such as GMarket and 11Street.
Despite competing with Amazon, Coupang essentially took notes from the U.S. ecommerce giant on how to become a highly successful company. Much like Amazon's popular next-day delivery service, Coupang has also made ultra-fast delivery a priority in recent years resulting in the launching of "dawn delivery" in 2020. With dawn delivery, users can expect to receive their orders at 7 AM as long as they place their orders the midnight before.
Coupang's accelerated logistics services have been a result of million-dollar investments the company has made in the past few years. The result is a massive end-to-end network that includes over 200 warehouses spanning 20 million sq. ft. as well as hundreds of trucks and delivery drivers. The company also stated that 70% of Koreans live within walking proximity of a Coupang logistics center, beneficial not just for bulk shipments but also for last-minute ones. Aside from that, the company also ships to multiple locations outside South Korea including the United States, Canada, and Europe.
Accelerated logistics services isn't the only thing that makes Coupang stand out from competitors. As expected from an ecommerce marketplace, Coupang provides a platform where sellers can practically sell anything. From clothes to automotive equipment and even tour packages, Coupang has managed to turn itself into an all-in-one online shopping center. Numerous local and foreign retail companies have also set up shop in the said platform, including Samsung, Leaders Cosmetics, Cetaphil, Puma, and Nike, among many others.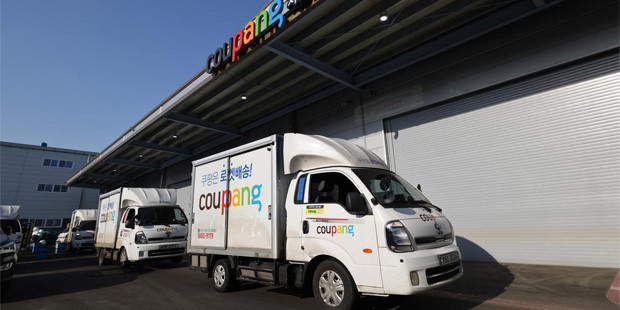 With its strong showing, it's not surprising that Coupang intends to go public particularly in the U.S. stock market. With a Coupang stock debut expected to occur in March 2021, the company has already filed for an IPO and will be offering 120 million shares at $27 to $30 each. Experts have predicted that Coupang's valuation will soar to around $51 billion after the IPO and will become the largest Asian company to enter the U.S. stock market since Alibaba Group's $25 billion IPO in 2014. Coupang generated $12 billion in revenues in 2020 and is currently valued at $9 billion.
Coupang is headquartered in the Songpa district of Seoul and also operates offices in the United States (Mountain View, Riverside, Seattle) and China (Beijing and Shanghai). The company employs a total of 3,000 workers in its multiple locations.
History
Coupang was founded in 2010 by entrepreneur Bom Kim. After obtaining his college degree from Harvard University, he returned to South Korea to establish Coupang.
In 2018, Japan-based venture capital fund Softbank invested $2 billion in Kim's company. Other investors such as BlackRock and Fidelity also participated in the investment.
In 2019, the company announced it would build a high-tech mega fulfillment center in the Daegu National Industrial Complex in Daegu, North Gyeongsang province. The fulfillment center covers 330,000 square meters and will cost around $276 million. Construction is expected to finish around 2021.
In 2020, Coupang acquired Singapore-based streaming service HOOQ as it planned to expand into the streaming services industry. HOOQ was renamed Coupang Play. It also signed an exclusive agreement with household goods maker The Honest Company (owned by actress Jessica Alba) to market the products through the Coupang platform. By the end of the year, the company garnered the #2 spot on CNBC's 2020 Disruptor 50 World's Most Innovative Companies list.
In early 2021, the company filed a U.S. IPO and is set to go public in March. Coupang valuation is currently set at $9 billion.
Founder
Bom Kim is the founder and CEO of Coupang. He moved to the United States at the age of seven and attended Deerfield Academy in Massachusetts and later Harvard University. He enrolled at the Harvard Business School but dropped out after six months.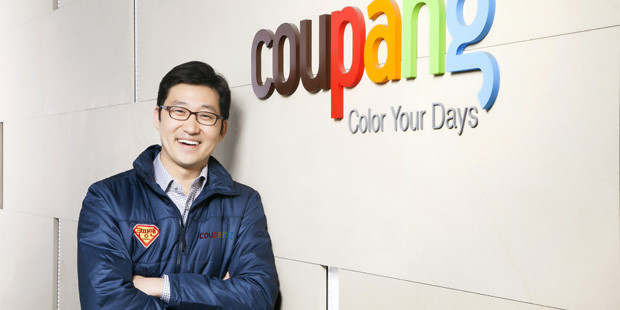 He interned at political and cultural publication The New Republic and started a student magazine called Current. He later worked at Boston Consulting Group before raising $4 million to start a magazine company called 02138. After shutting down 02318, he founded Coupang in 2010. Kim has a net worth of $1 billion and is South Korea's second-youngest billionaire at the age of 43. Speaking about the future of Coupang in a 2018 Forbes interview, he said that "we don't want to grow just 5% or 10%, we want to grow exponentially."
Revenue
Coupang revenue doubled between 2019 and 2020, generating $12 billion which is a 91% increase from the previous year. It would be the highest-revenue numbers that the company has generated since being launched in 2010 and puts the company in a perfect position as it goes public in March 2021. Currently valued at $9 billion, a Coupang IPO is expected to increase the company's valuation to $51 billion.
Competition
The ecommerce industry in Korea is seeing stiff competition from numerous local and foreign players. With this, Coupang competes with Amazon, GMarket, 11Street, and Interpark on which company will control the majority of the country's ecommerce market share.
GMarket was founded in 2000 and was initially a subsidiary of Interpark.com. California-based eBay then acquired GMarket in 2009 for $1.2 billion. Much like Coupang, GMarket provides a platform for users to buy and sell a variety of products including clothes, electronics, furniture, appliance, and vehicles, among many others. The company ships products to over 80 countries and recently launched a massive sales campaign through its global online shop called "Mega G."
11Street (11st) is owned by SK Planet which is a subsidiary of South Korean telecommunications giant SK Telecom. 11st is one of the most visited ecommerce sites in the country and has one of the highest monthly unique visitor rates among mobile shopping apps.
Interpark is one of the oldest ecommerce companies in South Korean market. It was launched in 1996 and serves as an online auction platform aside from being an online marketplace. In 2014, it expanded its operations by venturing into the Korean music industry as a record distributor and also launched its global website "Global Interpark." The company is the first Korean-based ecommerce company to go public.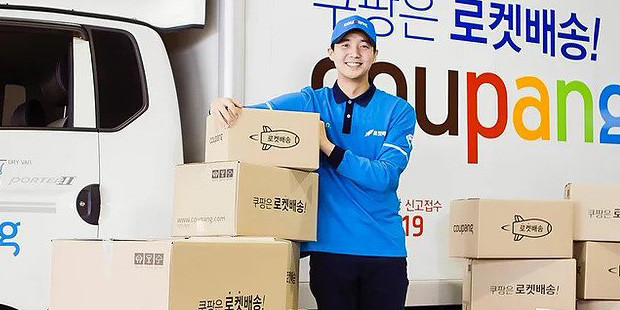 Coupang is growing and growing fast. With more people and companies looking to buy and sell online, this perfectly gives the perfect opportunity for Coupang to expand its operations well beyond its home soil.
Full Name :

Coupang
Founded :

2010
Founder :

Bom Kim
CEO :

Bom Kim
Industry :
Sector :
Country :

Korea, South
Website :
Want to Be Successful?
Learn Secrets from People Who Already Made It
Please enter valid Email