5 Most Expensive Tourist Destinations in the United States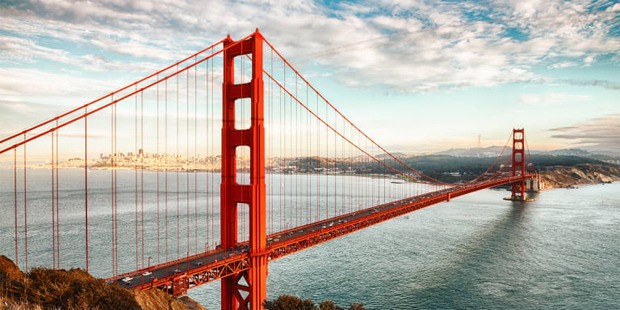 Unfortunately, National Tourism Day can't be celebrated like previous years due to the Coronavirus situation. But it doesn't mean traveling has been postponed indefinitely with multiple tourist spots now starting to open up around the world. The United States, in particular, has been seeing a slight recovery in air travel with aircraft carriers now allowing dozens of flights every day. Unfortunately, not all destinations are priced the same with some costing thousands of dollars for even a weekend trip. Here are five of the most expensive travel destinations in America:
1. San Francisco, California
Considered a top destination on the west coast, San Francisco is a city filled with rich history, sprawling beaches, and welcoming people. For decades, tourists from all over the globe have always made it a priority to experience the sights and sounds of San Francisco whenever they visit the country.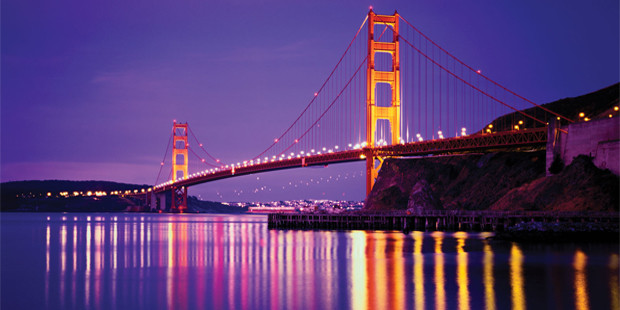 Getting a perfect shot of the Golden Gate Bridge is definitely a favorite activity among tourists visiting San Francisco, but there are also other activities tourists can do, including visiting Alcatraz Island, Fisherman's Wharf, Golden Gate Park, and Chinatown. Fisherman's Wharf, in particular, is a highly popular area in the city where tourists can take a sightseeing cruise as well as visit top attractions including Madame Tussauds Wax Museum, Musée Mécanique, Ripley's Believe it or Not!, and Ghirardelli Square.
Visiting San Francisco will set back tourists around $150 to $200 each per day, covering food, accommodation, and transportation costs. And for tourists planning to move to the city, average housing prices start at $1.4 million.
2. Washington, D.C.
Touring the capital of the world's most powerful nation unsurprisingly demands high costs from its visitors. Despite the high costs, Washington D.C. still attracts around two million local tourists per year and it doesn't even include the millions more traveling from different countries. Architectural landmarks such as the White House, U.S. Capitol, Lincoln Memorial, Washington Monument, and the Jefferson Memorial are some of the top attractions in the city. The Jefferson Memorial is also home to the annual Cherry Blossom Festival where more than 3,000 cherry trees planted in the area bloom every springtime.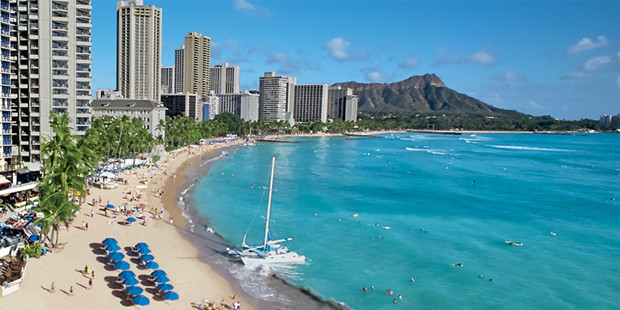 For tourists looking for space and art adventure, the National Air and Space Museum and the National Gallery of Art are open to serve visitors every day on weekdays. The National Air and Space Museum is considered the most popular space museum in the world showcasing exhibits never seen in other museums including the 1903 Wright Flyer, Space Shuttle Discovery, McDonnell Space Hangar, and the Boeing Aviation Hangar, among others.
Whatever season tourists visit Washington D.C., costs don't go down below $200 and may go as high as $500 per day if there's some first-class dining and shopping involved.
3. Honolulu, Hawaii
Located 2,647 miles from the coast of California, Hawaii is the second farthest state in the United States only behind Alaska. Due to its distance from the mainland with nearly every item made for consumption either shipped by boat or plane, it isn't surprising that the island state is one of the most expensive in the country. Tourists will have to shell out between $270 to $400 per day in Hawaii, particularly in its capital of Honolulu.
When it comes to top summer vacation spots, the southern city of Honolulu is unrivaled with its gorgeous beaches and high-end resorts, and shopping districts. Tourists have identified the Ritz-Carlton Residences, Halekulani, and the Kahala Hotel & Resort as some of the most luxurious resorts in Honolulu, but there are dozens more that are as lavish and as pricey. For other spots in Honolulu, Pearl Harbor, USS Arizona Memorial, and the Diamond Head State Monument are also other popular tourist destinations among local and foreign tourists.
4. Miami, Florida
Miami is the only southern city that hasn't only constantly ranked in the top US destinations list but also the most expensive American cities list. The high costs can mostly be attributed to the large population of wealthy foreigners living in the coastal city. Miami also operates the busiest cruise ship port in the world, handling around 750,000 passengers per year before the pandemic erupted.
The Lummus Park and Haulover Beaches as well as the Lincoln Road Mall and Ocean Drive are some of the best beach vacation destinations in the city, specifically in the resort city of Miami Beach. Haulover Beach and its giant waves have made it a popular spot for surfing while Lummus Park Beach is best known for its art deco architecture and vibrant nightlife.
5. New York City, New York
Aside from Miami, New York City is also one of the most expensive cities for tourists and residents in America. In fact, it has regularly topped expensive cities lists not just in the United States but also in the world. New York ranked #6 in the 2020 Mercer Cost of Living Survey, only behind Hong Kong, Ashgabat (Turkmenistan), Tokyo (Japan), Zurich (Switzerland), and Singapore.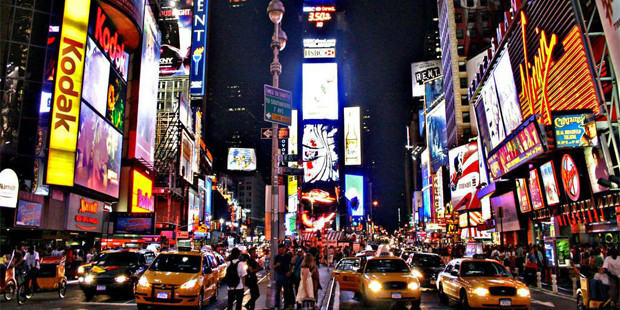 The Statue of Liberty, Central Park, and Rockefeller Center are three of the most visited sites in New York. In particular, the Statue of Liberty attracts millions of visitors every year (an average of four million visitors annually between 2014 and 2019) with tourists taking a short boat trip to Liberty Island where the iconic statue is situated. In addition to this, New York City is also home to two of the most vibrant shopping and entertainment districts in the world: Times Square and Fifth Avenue.
For a trip to the city during off-peak seasons, tourists will need to spend around $240 to $350 per day. Costs go up further during the summer and winter seasons (June to August and November to December respectively). Already an expensive city to spend a few days in, tourists may have to abandon the idea of living in the city as home prices don't go below $1 million.
Final Thoughts
A bucket list featuring the five places listed above may be a big factor in why millions of tourists visit these spots every year despite the high costs. And as the country slows to open up, expect these destinations to be filled again with hordes of people coming from every corner of the globe.
Want to Be Successful?
Learn Secrets from People Who Already Made It
Please enter valid Email