10 Most Expensive Tennis Racquets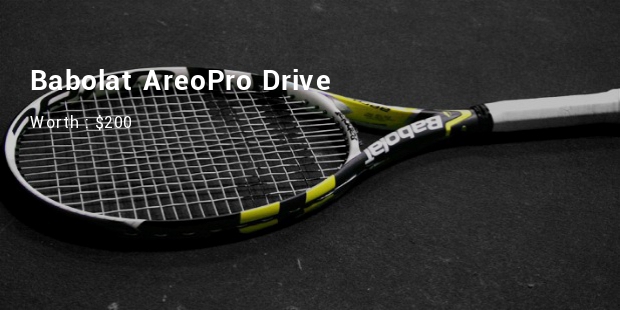 In the world of sports and entertainment, tennis is one of the games that have worldwide fans, ranging from the elite class to some of the more common folks. Tennis is a game of grace, strength, fast reflexes as well as incredible stamina. No wonder that some of the top earners in world sports are sure to be professional tennis players. These are skilled and highly-trained professionals, and their racquets are also given some credit for their performance. If you are looking to buy a great performing tennis racquet, then be ready to shell out some serious money for it.
Let us look at the top 10 most expensive tennis racquets in the world:
1. Proximus Diamond Games Prize - Worth : $1.3 M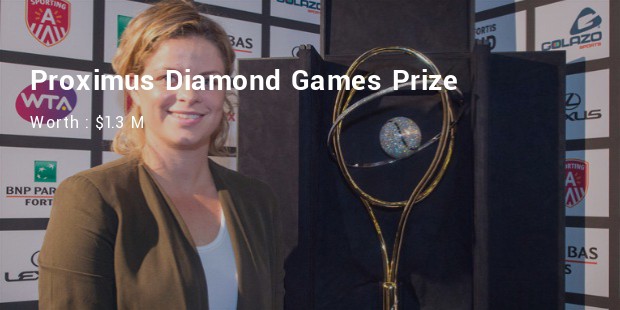 The Proximus Diamond Games tennis racquet is actually a prize but it still tops the list with an estimated worth of a whopping $1.3 million. This practical/prize tennis racquet is made from pure gold and weighs 8.8 pounds. Apart from this, it is also studded with around 1,700 real diamonds. It was gifted to Amelie Mauresmo for winning the Diamond Games Tournament in Antwerp for 3 years in a row.
2. Wilson Pro Staff 85 Original - Worth : $2,800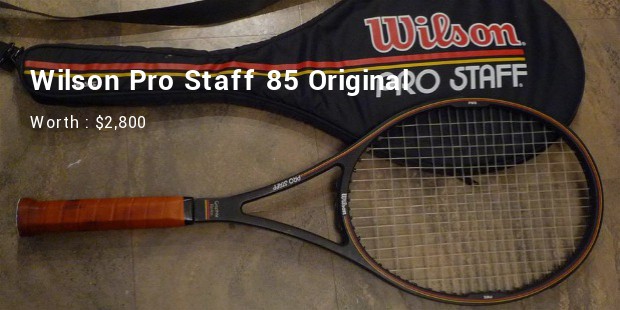 This is a collector's item from the inexpensive tennis racquet-makers. Wilson can be bought in a mint condition online for around $2,800. Used by legends such as Pete Sampras, these were promoted as 'Fueled with a Fariway Grip'.
3. Dunlop Max 200g Grand Slam Edition - Worth : $800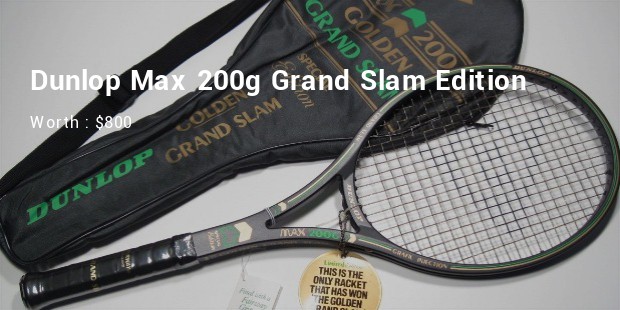 Although made by the scarcely-known Dunlop, the Max 200g Grand Slam Edition is a collector's item today with an average online price of $800. Although the buyers need to be aware of forged duplicates as these are most popular.
4. Head Prestige Pro 600 - Worth : $600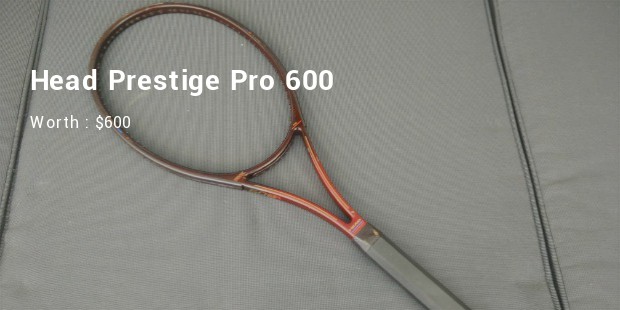 The vintage European tennis delight, Head Prestige Pro 600 can only be bought online. It comes with a hefty price tag of around $600. Earlier labeled as the Ferrari of tennis racquets, it has been counterfeited various times in the past although authentic versions can still be bought online.
5. Puma Boris Becker Models Winner PCS-Racket Super 2 - Worth : $320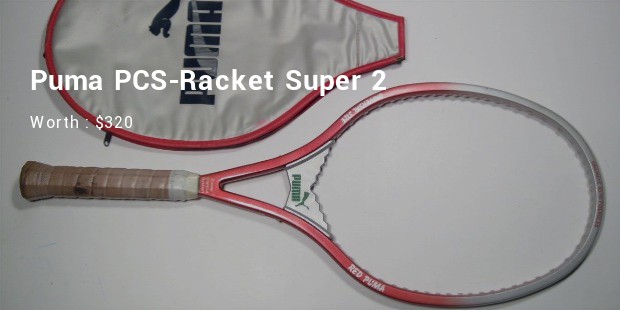 These are one of the professional tennis models used and promoted by the German tennis star Boris Becker in his hey days. This high-tech graphite creation can be bought at around $320 online today.
6. Babolat AreoPro Drive - Worth : $200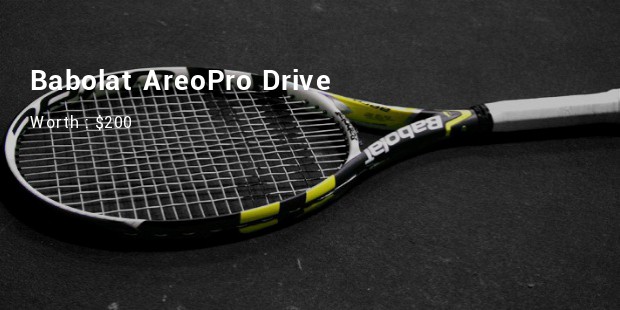 The French-made Babolat AeroPro Drive sells for around $200 and provides immense maneuvering and stability. It helps you perform faster as seen when Rafael Nadal plays with one at times.
7. Prince EXO3 Tour 100 16x8 - Worth : $190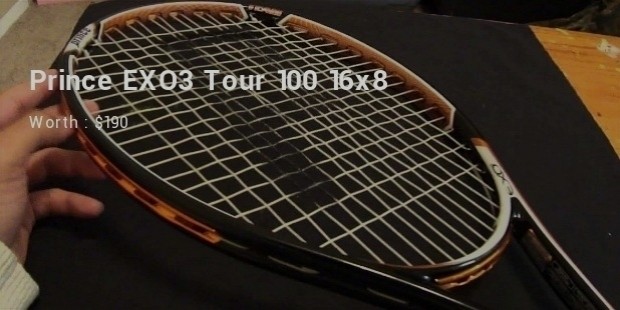 This amazing tennis racquet is inexpensive compared to its peers at a modest $190. The performance it offers is significantly better with a stronger grip and improved handling, allowing excellent maneuverability.
8. Dunlop Max 150g - Worth : $150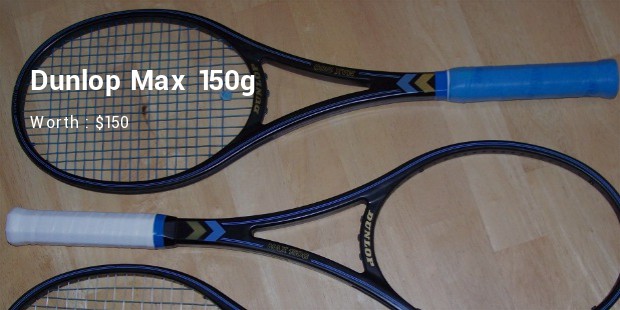 Although, designed on the 200g form, the Dunlop Max 150g is priced modestly at around $150 online. Being cheaper and lighter, but with the same features as its larger counterpart, this 150g racquet is popular among serious amateur tennis players.
9. Wilson One BLX Racket - Worth : $100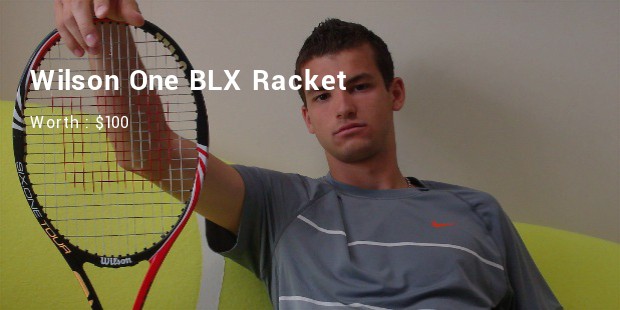 The Wilson One BLX Racket, priced at an affordable $100 is one of the most popular gifts for an amateur as well as a novice tennis player looking to get serious.
10. Head Liq-Siz - Worth : $85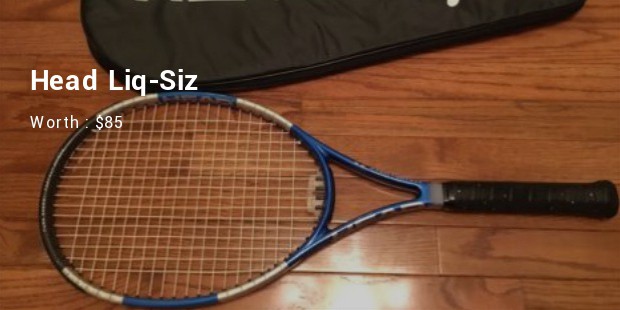 The Head Liq-Siz is priced at just $85 and is a thing of beauty and is practical. It has the strength and durability of titanium with an excellent grip.
These make up for the top 10 most expensive tennis racquets in the world today. Although you can argue that most are for professionals and some are collector's items, but they have proved their worth on the court as well.
Want to Be Successful?
Learn Secrets from People Who Already Made It
Please enter valid Email