The Most Expensive Penthouses in the World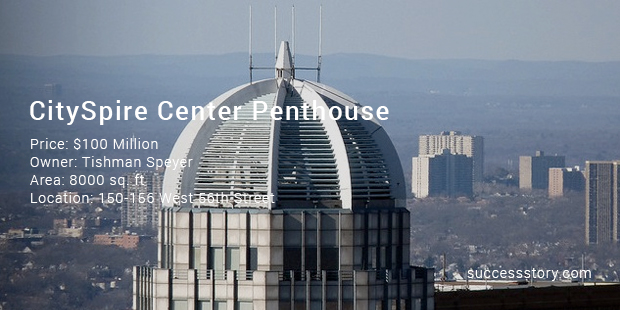 The very word 'Penthouse' exudes feeling of luxury, comfort, style and a lot of glamour. Penthouses are definitely one of the most expensive places to live or own but there are some which are exceed the price level of most other such living spaces. The following is a list of the 10 most expensive penthouses in the world:
1. Monaco's tour Odeon penthouse: $387 Million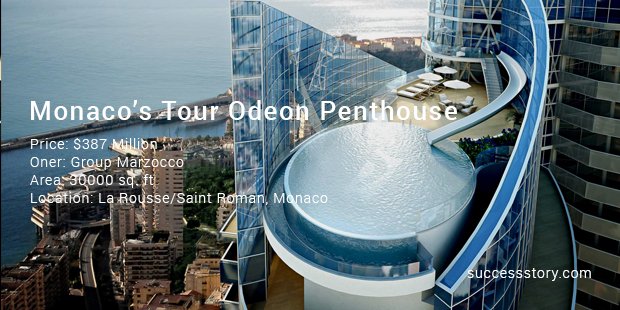 Located in Monaco, this is a multi-story penthouse that spreads over an area of 30000 sq. ft. and has features like a waterslide into a pool, 2 sky duplexes, a lounge area as well as a room for watching movies.
2. Hyde Park penthouse: $200 Million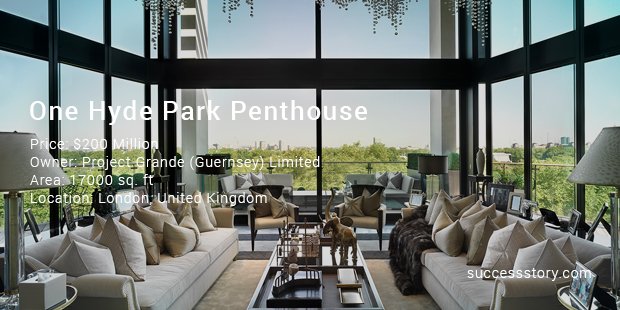 Hyde Park is another most expensive penthouses in the world. This one spreads over 17000 sq. ft. which cover 5 bedrooms, study rooms, a wine tasting area, private study area , floor to ceiling windows, British special forces security service and even a Panic Room.
3. Pierre Hotel penthouse: $125 Million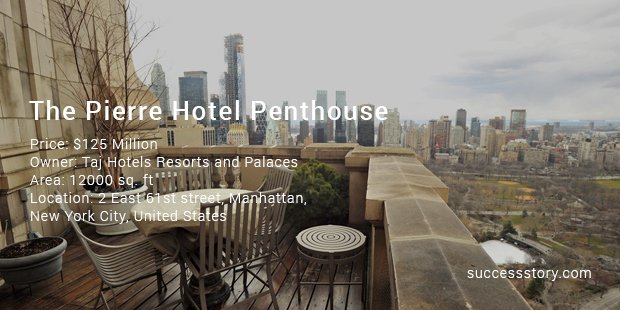 Luxury gets a whole new meaning when it comes to Pierre Hotel Penthouse, located inside Pierre Hotel. Covering 3 floors and 12000 sq ft, this penthouse has stunning features, spacious rooms and an attractive staircase which connects different areas of the residence.
4. City Spire Penthouse: $100 Million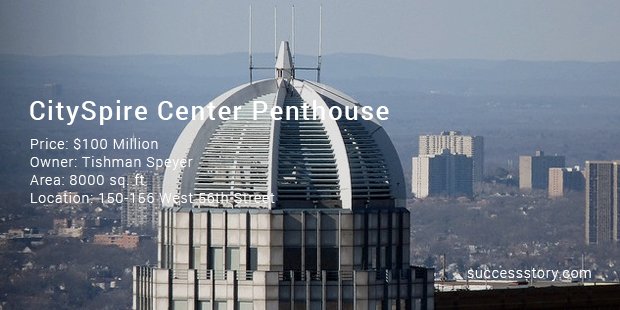 Spreading across 3 floors, this is another penthouse which redefines high-class living. With multiple rooms and bathrooms, the penthouse is a combination of modern day facilities and superior levels of comfort.
5. South Bank Tower: $90 Million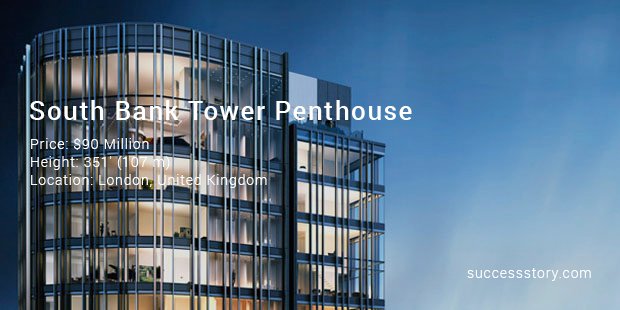 This is a triplex penthouse which has 2 roof terraces and offers amazing views of the London city. It has a large sized swimming pool and will be equipped with many other luxury features.
6. Clermont Residence: $47 Million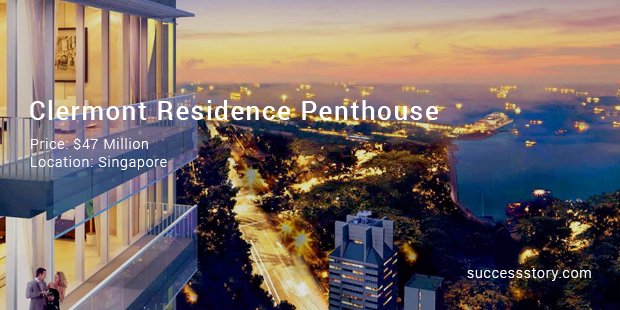 This penthouse is still under construction and will offer its owners many facilities such as indoor lap pool, a small theatre room, a pool deck on the outdoors, a sky gym and a private elevator.
7. Sydney Harbor Front Penthouse: $30 Million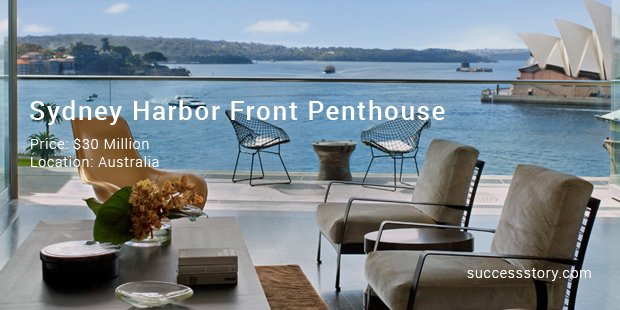 Tagged as the most expensive penthouse in Australia, this spacious living space spreads over a large area. This penthouse houses everything that you can imagine in a house and even has its own wine cellar!
8. Saint Petersburg's Penthouse: $15 Million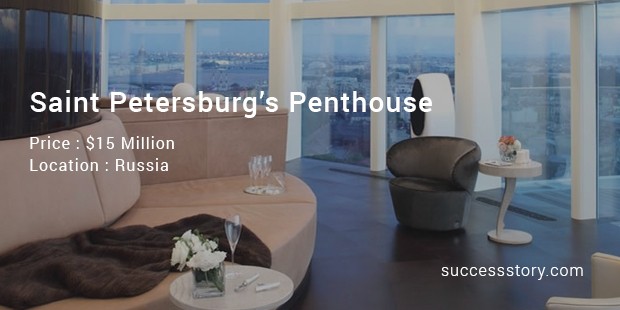 This is a 3 story penthouse which consists of 2 terraces and a staircase which provides access to all the rooms. This is Russia's most expensive penthouse and is located in the heart of St. Petersburg.
9. Quintessential penthouse: $10.9 Million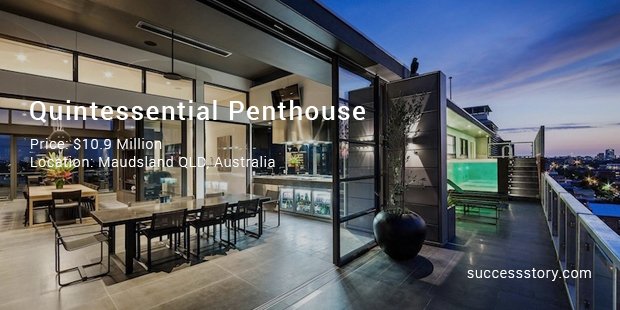 This superbly designed penthouse is located in Los Angeles, California and consists of 5 bathrooms, 4 bedrooms, spiral staircase, multi foot ceilings, windows made of glass and a master bedroom with 2 bathrooms, large sized balconies and a servant's quarter as well No surprise that it is valued at $10.9 Million.
10. Old Trees Penthouse: $8 Million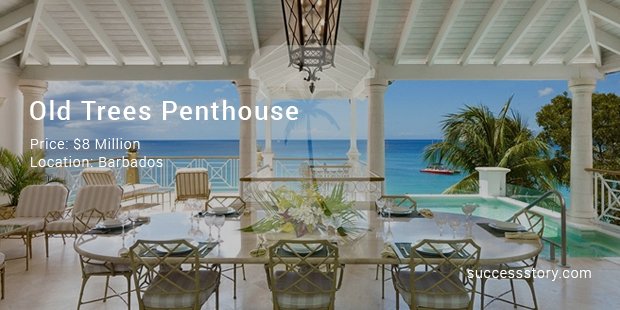 Located in Barbados, this is the 10th most expensive penthouse in the world. It is a three story living space which overlooks the white sandy beach of the country. It has 4 large bathrooms, 4 bedrooms, and a spacious fully air conditioned living room and amazing interiors.
Want to Be Successful?
Learn Secrets from People Who Already Made It
Please enter valid Email