10 Most Expensive Bikes of 2016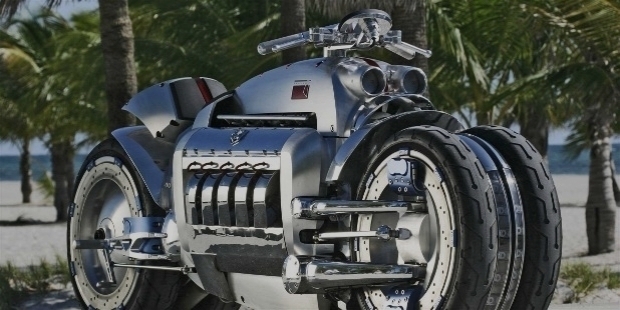 When considering the ultimate thrill in speed and precision, few things come closer than the iconic sports bike and heavy duty motorcycle. The motorbike evolves year after year, and 2016 has some of the fastest bikes to date – some of the most expensive, too. Here's a list of some of the most elite bikes in the world.
1. Ecosse ES1 Superbike - Price : $3.6M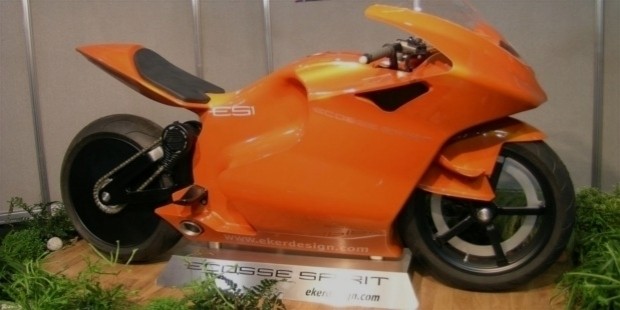 Created by the technical director of McLaren Automotive, Dick Glover, this brilliant motorcycle relies on both speed and aerodynamics for its sublime performance. With a carbon fiber frame and a top speed of 230 mph, this beauty starts at $3.6 million.
2. Harley Davidson Cosmic Starship - Price : $1M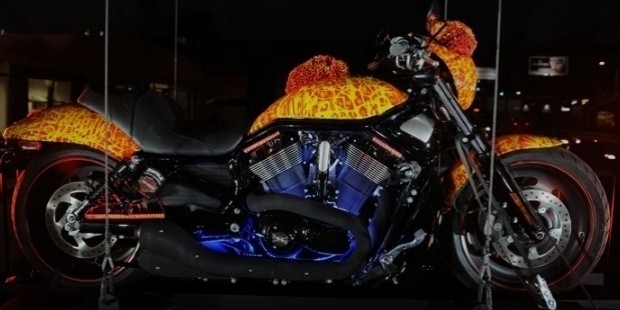 A masterpiece in itself, this American motorcycle was painted by Jack Armstrong, whose painting style is referred to as "Cosmic Existentialism." This particular Harley is one of a kind and has been coined "the world's first and only million-dollar-Harley."
3. Dodge Tomahawk V10 Superbike - $555,000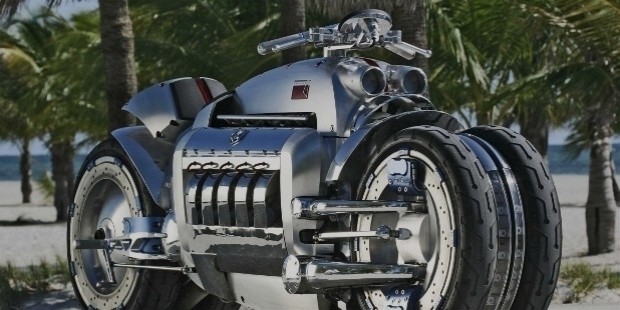 This motorcycle is all engine. Essentially a V10 engine on two wheels, this bike can reach a speed of up to 420 mph. Today its price is set at $555,000. Warning: this superbike is not street lega
4. Yamaha Roadster BMS Chopper - Price : $500,000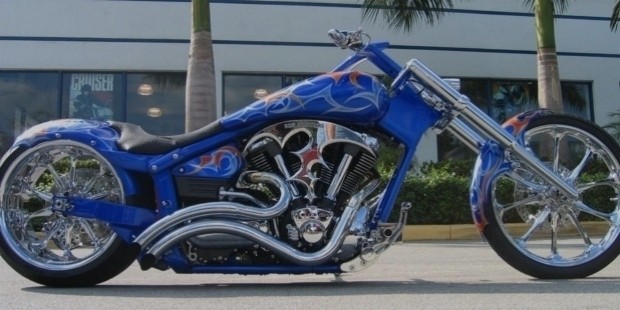 The beautifully crafted 102 cubic inch, long-stroke OHV 48 twin engine will easily get you from point A to point B. The elegant craftsmanship – and high speed – of this Japanese manufactured chopper sets its price at a cool half million dollars.
5. Ecosse Titanium Series FE Ti XX - Price : $300,000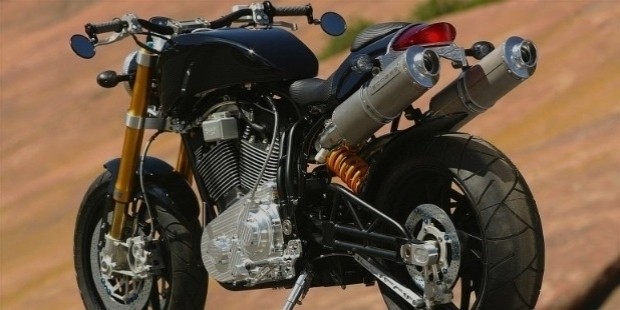 With an intricate weaving of exposed steel and aluminum piping, this superbike can appear both mechanical and organic. At $300,000 this model is the final installment in the Heretic series and produces a whopping 225 horsepower.
6. Ducati Desmosedici D16RR NCR M16 - Price : $232,000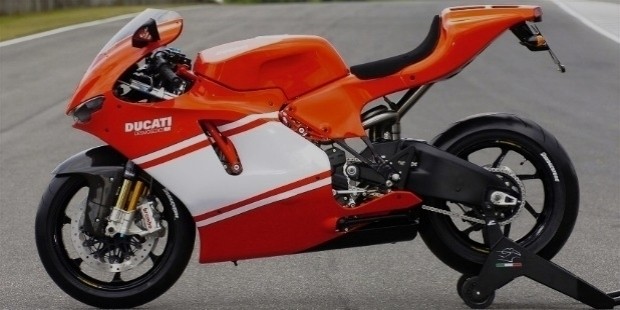 This iconic Italian machine's 989cc V-4 motor is housed in a full red engine cover. The RR stands for 'Racing Replica' and this design by Ducati is considered the first real replica of a Moto GP racing bike. It is slightly more expensive than its Macchia Nera cousin, at a price of $232,000.
7. Ducati Testa Stretta NCR Macchia Nera Concept - Price : $225,000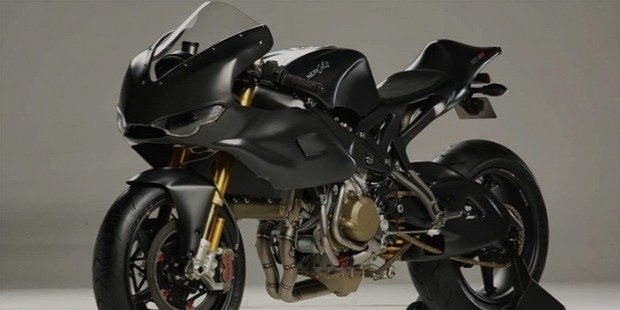 Ducati came out with this concept bike back in 2012 and its production was discontinued the same year. The black carbon fiber body houses a V2 4 stroke engine that commands a top speed of 230 mph. Because the Macchia Nera model is so rare, it has a price tag of $225,000.
8. Suzuki AEM Carbon Fiber Hayabusa - Price : $160,000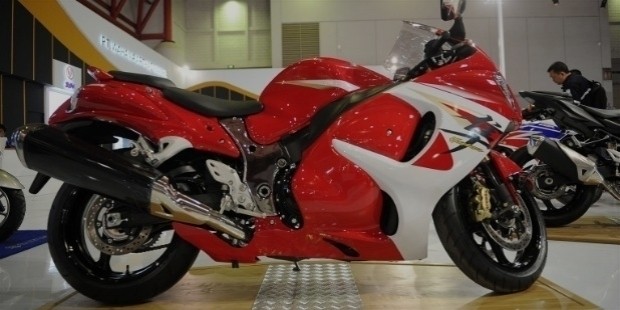 Suzuki revealed this masterpiece in 2008, at the SEMA show in Las Vegas. The entire bike is made from carbon fiber – it's incredibly light, therefore incredibly fast. The engine's management system, developed by AEM, allows to speed up to 186 mph. Price ranges from $160,000 to $200,000.
9. MTT Turbine Street Fighter - Price : $175,000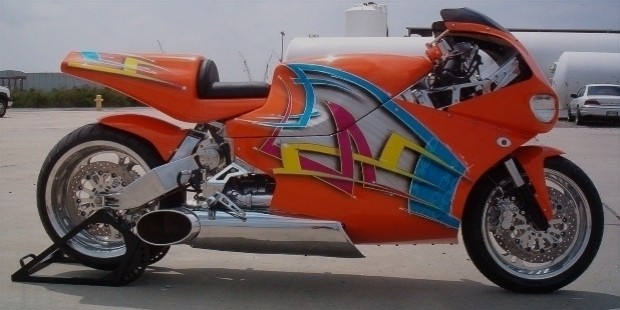 Want to go 249 mph? Then get out your checkbook. At $175,000 this motorbike houses a Rolls Royce Turbine engine and has a maximum torque of 425 lbs.-ft. It's considered the most powerful production bike in the world. The engine is fueled with diesel, kerosene and biofuel.
10. Icon Sheene - Price : $172,000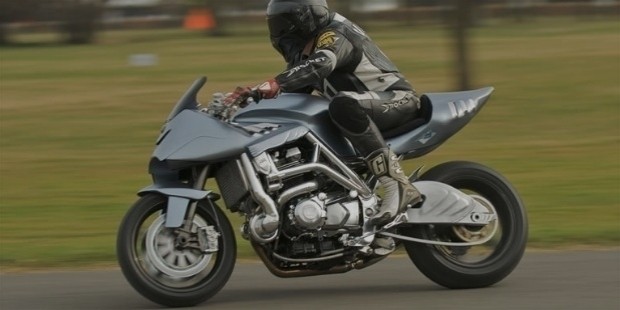 Built as a salute to the late Barry Sheene, this cruiser comes in at a price tag of $172,000. The high cost is most likely due to the bike's exclusivity, as there will only be a worldwide production of 52, one annually in honor of each year of Barry's life.
Want to Be Successful?
Learn Secrets from People Who Already Made It
Please enter valid Email