Most Expensive Commodes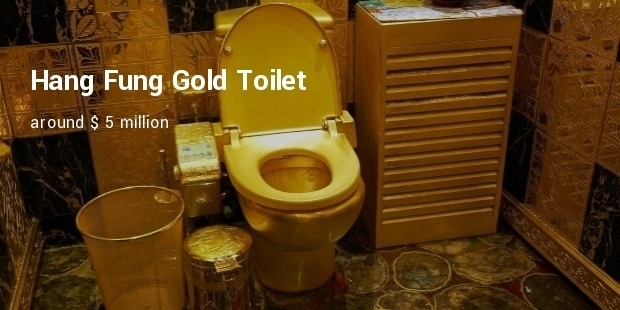 The Arabian Princess could not even say WOW when her father, the King, presented the solid gold commode in the golden toilet for her wedding. International Space Station Toilet The world's most expensive toilet is out of the world - literally.
1. International Space Station Toilet – $ 19 million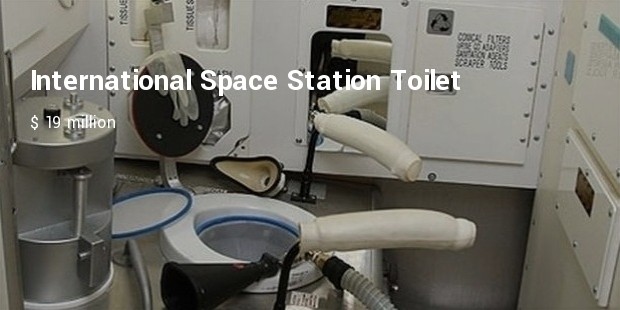 The toilet in the international Space Station comes with leg braces that help position astronauts while the system uses fans to suck everything into a septic tank where it uses a filtration process to make all wastewater into extremely pure drinking water.
2. Hang Fung Gold Toilet – around $ 5 million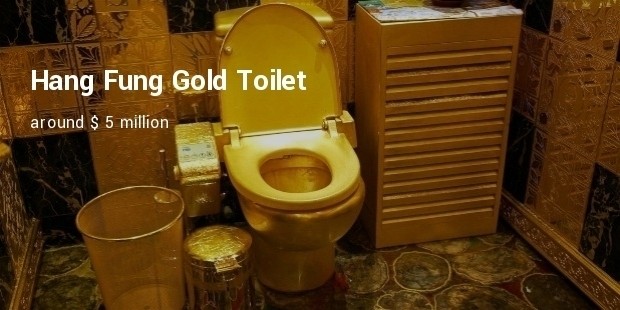 This 24k gold toilet is a feature of Hang Fung jeweler's solid gold bathroom in Hong Kong. They say that the road to the palace of wisdom is paved with excess. The folks at Hang Fung Group made this 'World's Most Expensive Gold and Jewelry Sparkling Environmental Friendly Washroom'.
3. Dagobert" Wooden Toilet Throne - $ Unknown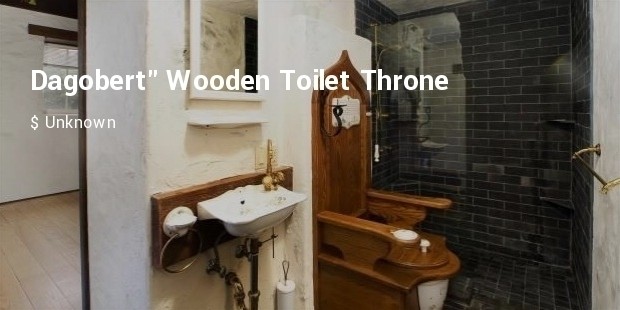 A toilet hidden in a cave in Shanghai's Moon River Art Park costs a fortune. The cave is manmade. While entry to the park costs 30 yuan, using the toilet is free. People queue up for hours to see this, grotto decorated with stalactite-like water faucets.
4. Moscow Gold plated Commode - around $ 272171.25.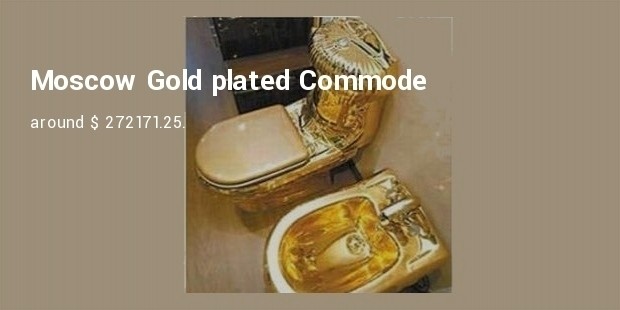 The ultimate in luxury toilets was exhibited in Moscow - a gold plated toilet. This is equipped with an advanced plasma mirror and digital control devices. The decoration material used is gilded marble.
5. Moon River Art Park Toilet - approx $ 602,000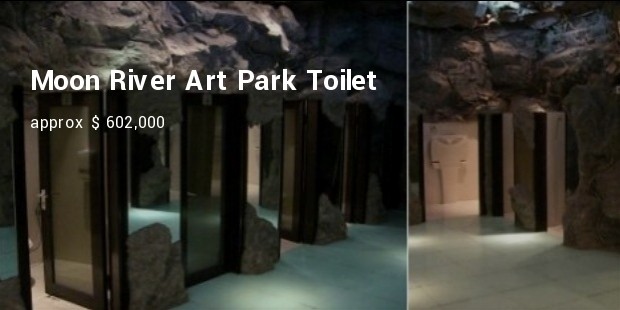 As you raise the lid of this throne, the music starts helping your position, and in true medieval fashion the flush is activated by the pull of a chain. Built from ash wood and decorated with hand painted designs. This porcelain throne has a five-foot-tall latrine with a candle stand and ash tray and named after French King Dagobert. When you are through, the pull chain flushes the toilet and rings a bell to alert all.
6. Toto Neorest 600 - $ 6,000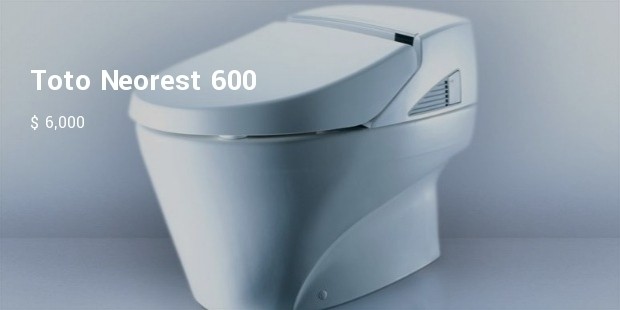 Neorest 600 by Toto is contemporary. It has heated seat, automatic and remote hands-free flush, automatic and self-cleansing system, water conserving dual-flush mode, warm air drier, and air purifier. When the Neorest, the tank less one piece system senses your approach, the toilet lifts its lid, inviting you to have a seat and a gentle blast of warm water cleans your bottom. As soon as Six seconds after finishing, the toilet's sensor zone, automatically flushes and closes the seat.
Innovations never cease in commode design. Like the Anglo -Indian commode, merging Indian and European ones. Biochemistry analyzers fitted into commodes…. Money downs the drain, eh?
Want to Be Successful?
Learn Secrets from People Who Already Made It
Please enter valid Email