Most Expensive Bridges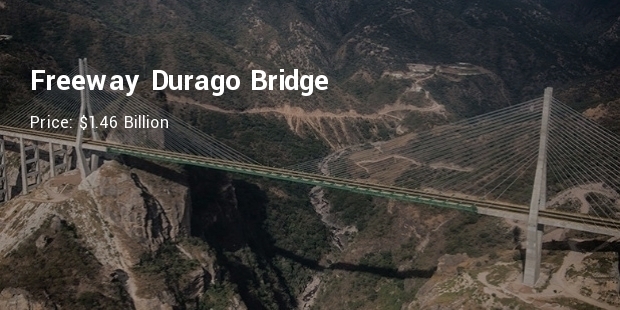 It takes time and a lot of money to construct a suspension bridge. Initially, bridges were constructed primarily to connect one place with another, and to offer passageways over obstacles like a body of water. Such bridges must be strong enough to provide the best service to passengers and drivers. Strong bridges can not only avoid collapse, but also offer regular transportation flow.
For some time now, many governments around the world have spent millions and billions of dollars to construct durable bridges, and are often monitoring and maintaining them to make sure they are in good condition. Here are the most expensive bridges of all time.
1. Freeway Durango – Nazatlan and Baluarte Bridge - $1.46 Billion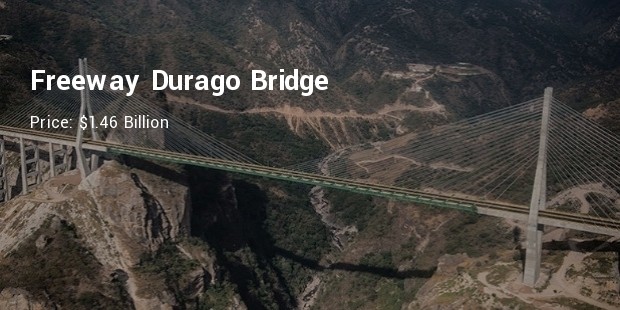 The bridge located in Durango, Sinaloa Mexico is also a freeway. The bridge has a height of 403.4 meters, which makes it the highest cable stayed bridge on the globe. The Guinness Book of World's Records recognized this height in the year 2012.
2. Jiaozhou Bay Bridge: Shangdong, China - $1.45 Billion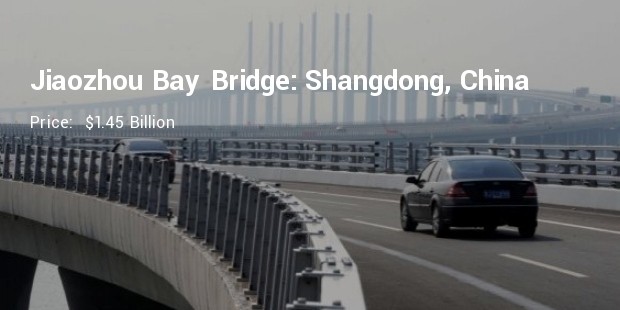 This bridge, located in Shangdong, China, forms part of the Jiazhou Bay Connection project. The bridge, which is 27 kilometers in length, is a part of a 41 kilometers highway. The Guinness Book of World Records certified the bridge as the longest over water structure in the world.
3. Incheon Bridge: South Korea - $1.55 Billion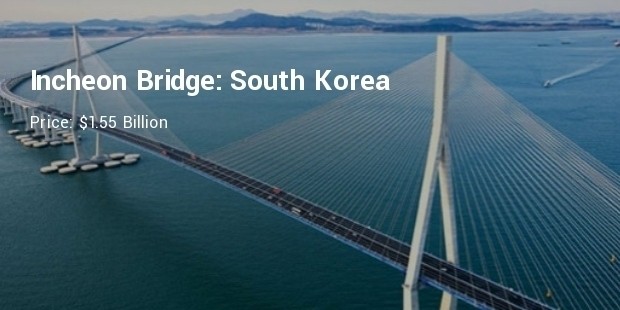 Named after the South Korean capital, this bridge was officially opened to the public in 2009. People around the world have appreciated its beauty and it's the seventh longest cable stayed bridge of all time. The purpose of its building was to reduce time taken to travel from Incheon International Airport to Songdo Business District.
4. George Washington Bridge, New York City – $1.1 Billion

5. Cooper River Bridge, South Carolina – $836.9 Million

6. Tacoma Narrows Bridge, Washington – $827.7 Million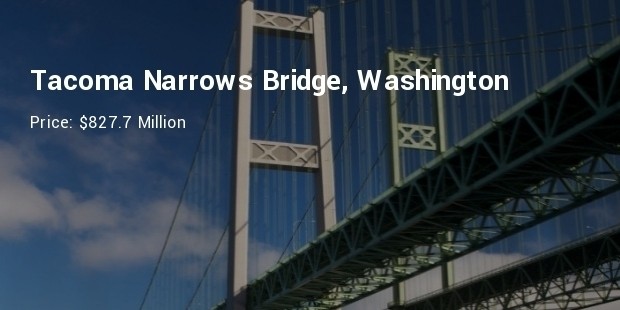 7. Chesapeake Bay Bridge: Maryland - $778.3 million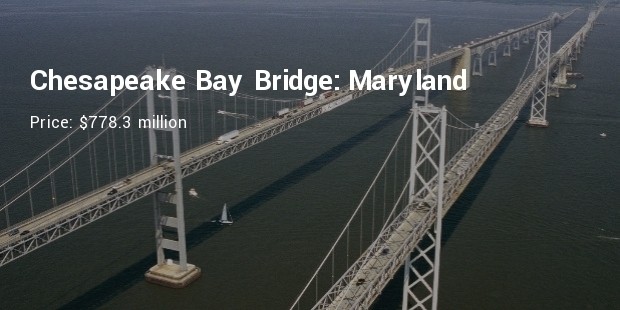 The Chesapeake Bay Bridge connects the Virginia Eastern Shore to the Urban Western Shore. The construction of this bridge started in late 1940s, and the bridge was officially opened to the public in 1942 as the longest over water structure.
Most of the expensive bridges in the world were built in the last fifteen years. The high cost may be as a result of the cost of inflation and cost of insurance. Another reason why the cost of bridges have heightened is the environmental damages which construction agencies have to restore after completing the bridges.
Want to Be Successful?
Learn Secrets from People Who Already Made It
Please enter valid Email