Most Expensive Sailboats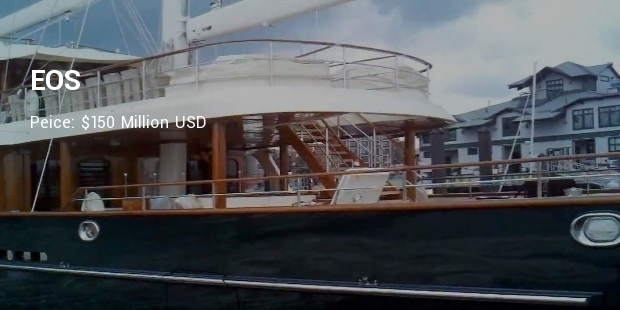 Sailboats aren't cheap. Their unique design, rarity, beauty and the fun of riding in them, like summer lovers mapping their next voyage in sea, makes some of them the most ridiculously expensive sailboats of all times. Probably, the closest you will ever get to multimillion-dollar sailboats is seeing them on the television, movies, or magazines.
But, this doesn't apply for the multibillionaires who, in addition to renting the best sailboats, buy and sail around in them on holidays. Some sailboats are ruthlessly expensive with some changing hands for over $50 million. Possibly, with such an amount you can participate in rebuilding the Greek economy or buying the best sports team in human history.
1. EOS - $150 Million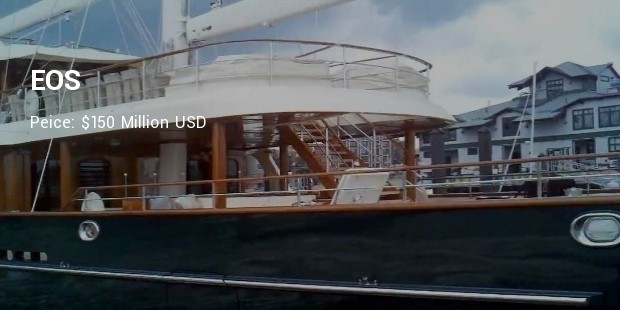 This is the biggest sailing yacht – 305 feet long. Launched in 2005 in Germany, the boat can hold 16 guests along with its crew. Some of the toys you will get in the boat include small powerboats and jet skies.
2. Maltese Falcon - $150 million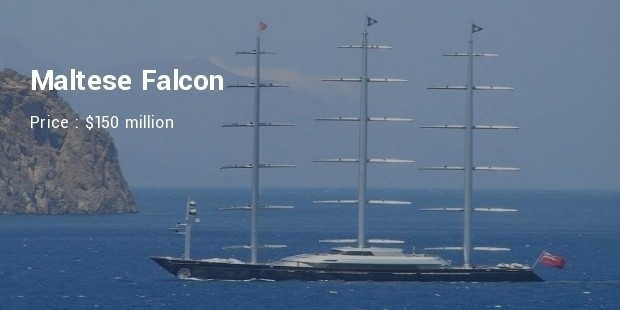 Have you watched the 1941film 'Noir Movie'? If yes, then you have seen the Maltese Falcon. It is among the most luxurious and expensive sailboats around the world. Italian Perini Havi Yachts filled this sailboat with many luxurious features. It's 289 feet long and can host 12 guests. It also features a small submarine and a gym.
3. Alysia - $116 Million

Maybe you have seen this one in music videos, or in top five Hollywood movies of all time, or you have never seen it at all. Alysia is a ridiculously priced possession of a Greek businessman Andreas Liveras. The sailboat has an outdoor Jacuzzi, and a special private deck.
4. Tatoosh - $100 Million

Tatoosh, owned by Paul Allen, the co-founder of Microsoft Corporation, is one of the most expensive sailboats of all time. The sailboat is on the market for sale, so if you got a few million dollars lying around, this could be the best sea drive unit to buy.
5. Athena - $95 million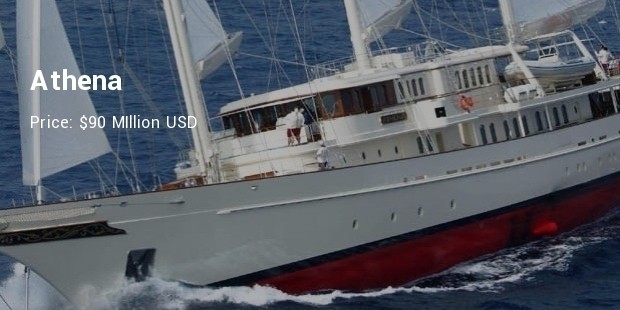 With the great name, Athena, you can start imagining the strength and the beauty of this sailboat. Launched in 2004 and created for James H. Clark by Royal Huisman, it features prettier spectacular rooms. Other features include a dive locker for storing personal equipments, a movie theater, a classy library, and on-board jaccuzi.
6. Mirabella V - $ 50 million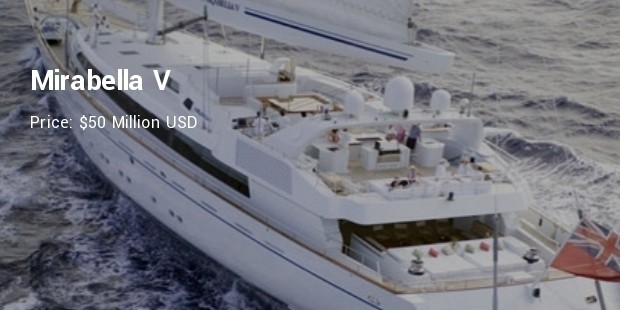 The former Avis Car Rental Company CEO, Joseph Vittoria, is the original owner of the Mirabella. The boat is large enough to carry a double-decker bus below its deck (without protruding out). It also provides spacious room for 12 guests. It has a garage below the deck to help transport guests to and from the shore.
7. Meteor - $46 Million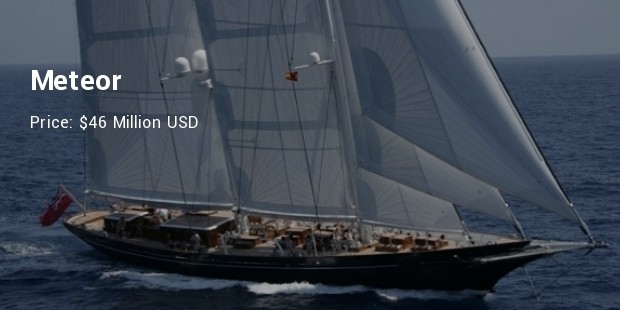 Built by Royal Huisman, the Meteor sailed for the first time in May 2007. For its owners, this boat was surprisingly below the budget and it's hard to imagine how further they would have gone with its amazing design. The sailboat has a library made of mahogany and a fireplace. Its speeds up to 14.6 knots.

Want to Be Successful?
Learn Secrets from People Who Already Made It
Please enter valid Email