Most Expensive Police Cars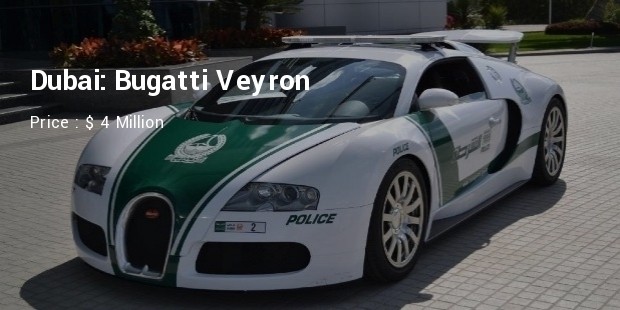 Police need vehicles to conduct their work efficiently. Furthermore, vehicles are the primary mode of transport for police officers. The forces also use the vehicles for some other activities like discrete civilians and prisoners escort. Most countries go for the lower priced vehicles since they may be operating at tight budgets.
The work of chasing criminals in some countries can be harder at times. You might have seen some police cars such as Lamborghini or Porsche in movies but perhaps you have never thought that there are countries that own such expensive vehicles for their law enforcement departments. Here is a list of the most expensive police cars of all time.
1. Dubai: Bugatti Veyron - $ 4 Million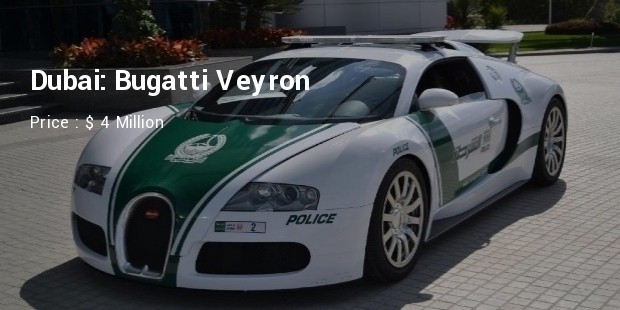 This is the most expensive police car of all time. In addition to this vehicle, Dubai cops also own Mercedes Benz SLS AMG, Chevrolet Camaro SS, Lamborghini Aventador, Ferrari FF, Aston Martin One-77 and Bentley Continental GT. And possibly, one day the main tourist attraction in Dubai won't be the manmade islands and the tall buildings but the police cars.
2. Germany: Mercedes Benz Brabus Rocket CLS - $580,000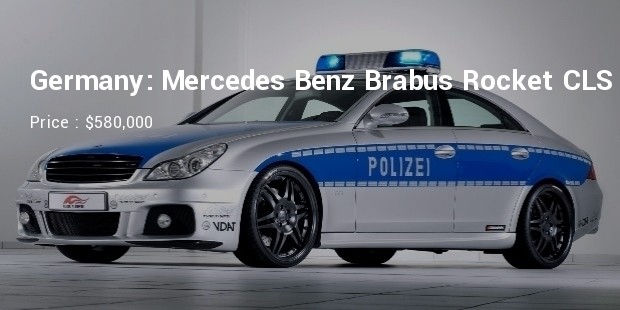 The Germans also use one of their brands as a police vehicle, Mercedes Benz Brabus Rocket CLS. In 2006, this vehicle set a world record as the fastest police car and street legal saloon in the world after zooming by 227.2 miles/hour.
3. England: Lamborghini Murcielago - $380,000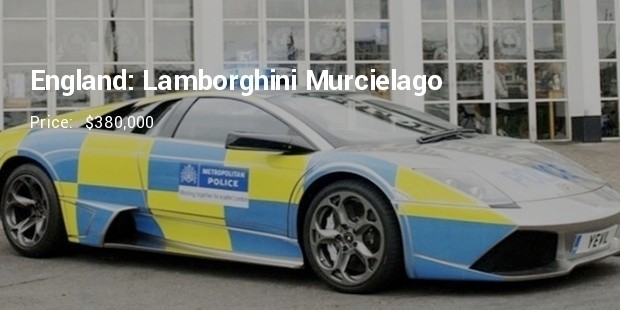 Up to this point, it seems like many countries prefer the Lamborghini. The UK has many super vehicles at the disposal such as Lotus Exige and Ferrari 612 Scaglietti. The vehicle has all wheel drive layout and mild engine. In addition, it has a 6.5 liter V12 engine which can deliver 670 horsepower. Perhaps, no criminal can get a chance to escape.
4. South Africa: Lamborghini Gallardo - $248,000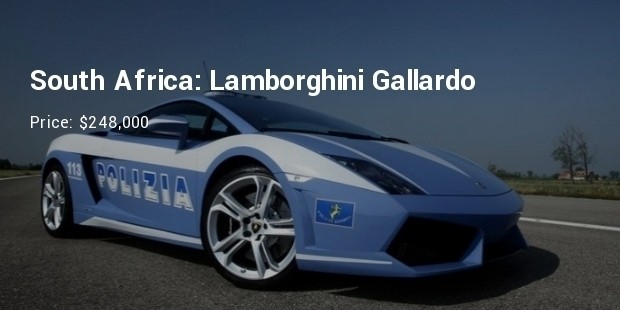 Crime rates are high in South Africa and therefore to catch offenders, the cops need assistance. With the Lamborghini Gallardo, they are able to easily catch offenders if they decide to flee. The vehicle has a 5.2 liter V10 engine which is mated with a six speed transmission system of either automated manual or manual variety. Furthermore, it is the most produced Lamborghini vehicle.
5. Italy: Lamborghini Gallardo - $248,000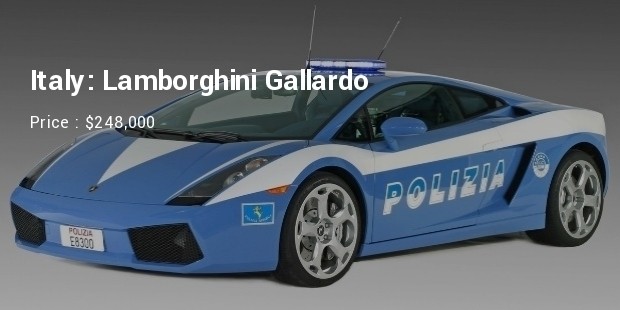 Just like in South Africa, Italian police have Lamborghini Gallardo. The vehicle is manufactured in Italy and therefore it looks normal for them to use the cars they manufacture to fight criminal activities. The vehicle can go from zero to sixty miles per hour, within 3 seconds. Its top speed is 202 miles/hour.
6. Abu Dhabi: Nissan GT-R - $100,000

7. Austria: Porsche Carrera 911 - $95,000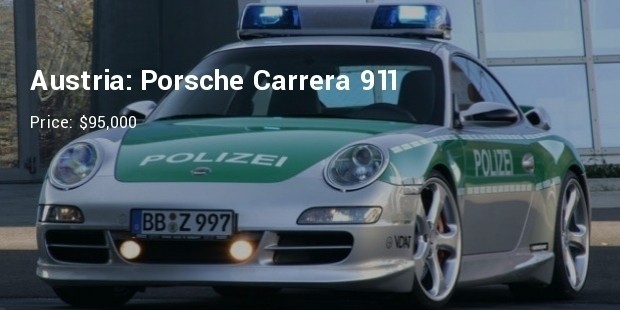 At times, police officers may feel the need to heighten their performance and presence in an area. This can be with an aim to reduce crime rates. But, to do this more efficiently, they need better vehicles. And some governments around the globe have realized this and have purchased the most expensive vehicles around the globe for their
forces.

Want to Be Successful?
Learn Secrets from People Who Already Made It
Please enter valid Email