Most Expensive Caskets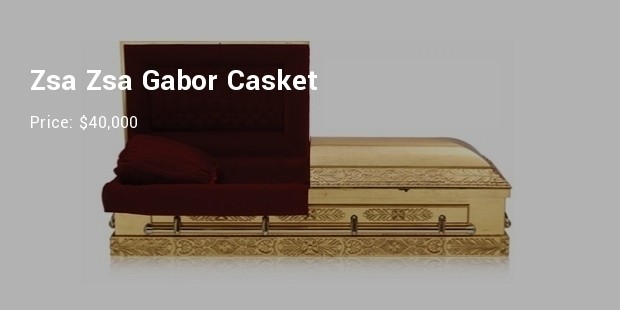 Caskets may the last gift for a person, and chance to show respect and love for them. Lot of memories and emotions are related to it. Since the early 16th century coffin has been used to describe a container that holds dead bodies for burial. On the other hand, casket was originally used to describe a box used to store jewellery and other small valuable items before mid-19th century.
A coffin is constructed with six sides while a casket is typically a four-sided rectangular box and, often containing a split-lid for viewing purposes when used for burying people. Although a decent casket will rarely go over $2,000 but still some people want to make the last day of their loving people more precious and buy caskets made with fancy materials.
1. Zsa Zsa Gabor's Casket ($40,000)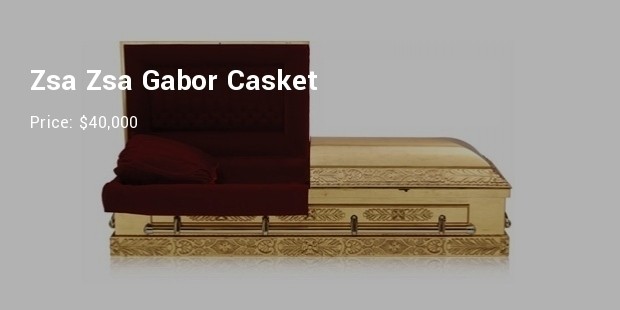 The Golden Casket made a 24-carat gold plated casket for Zsa Zsa Gabor in 2011 and gifted it to her for celebrating her recovery from blood clots and an amputation. This casket retailed for around $40,000.
2. Xiao En Center Casket ($36,400)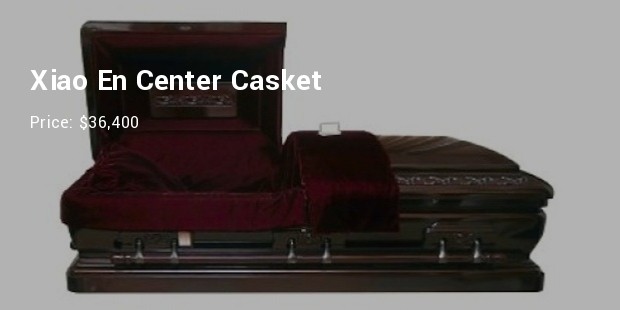 Xiao En Center Casket is the second most expensive coffin in the world. This casket is made with fine mahogany wood and furnish with hand-painted artistic accents around its sides. The inner portion is gorgeously decorated by maroon velvet and is even used within the adjustable headrest.
3. The Promethian ($25,000)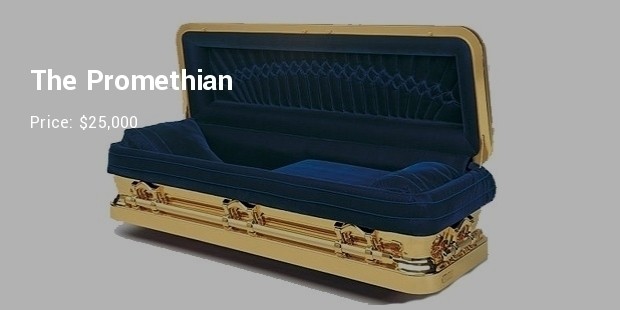 In 2009 Michael Jackson was buried at the Forest Lawn Memorial Park in Los Angeles in Promethian, plated in 14-carat gold. Inner blue velvet again gives it a royal look that's perfect for someone legendary like Michael Jackson.
4. Elizabeth Taylor Casket ($11,000)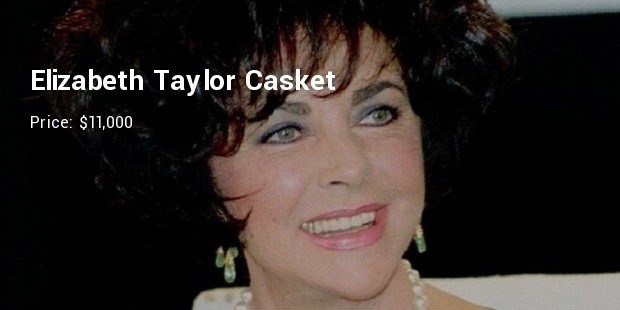 The glamorous actress, Elizabeth Taylor's was buried in an $11,000 casket at 2011. It is a fine Jewish-style casket that was made of solid mahogany wood and prepared with secure glue materials. It also had a red velvet interior with a matching red pillow.
5. Hallmark Bronze Casket ($6,900)

6. Robert Wadlow Casket ($4,500)

7. JFK's Original Casket ($4,000)

8. Kiss Casket ($4,000)

9. Copper Deluxe Casket ($2,900)

10. Sterling Deluxe Stainless Steel Casket ($2,700)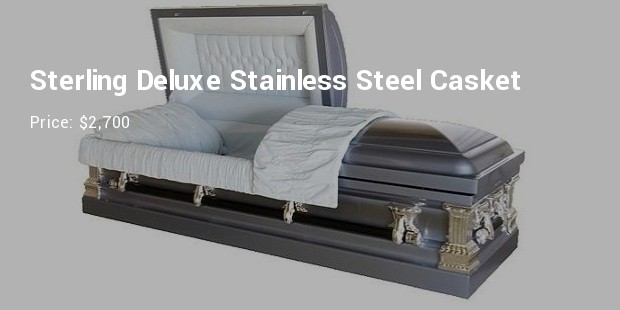 As, casket is the last destination for someone's loving one, so people tried to make it more precious and comfortable according to their ability. Where, it can be a symbol of love and respect, on contrast it also can be a way to show off the pride and wealth.
Want to Be Successful?
Learn Secrets from People Who Already Made It
Please enter valid Email