Deliveroo SuccessStory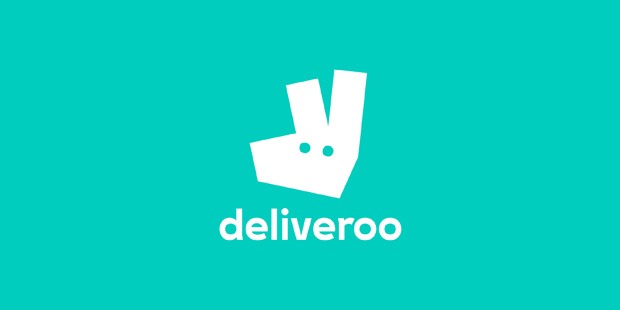 Online food deliveries have seen a major surge in recent years. Deliveries are projected to surge even further in the years in the come even after the world recovers from the Coronavirus pandemic. One company that has benefited from online deliveries is London-based Deliveroo. Launched in 2013, Deliveroo is now the biggest food delivery company in the United Kingdom and is set for a huge IPO in early 2021.
Profile
Deliveroo (incorporated as Roofoods Limited) is a technology company based in London, United Kingdom. It powers a food delivery platform where customers can order from their favorite restaurants through a single app.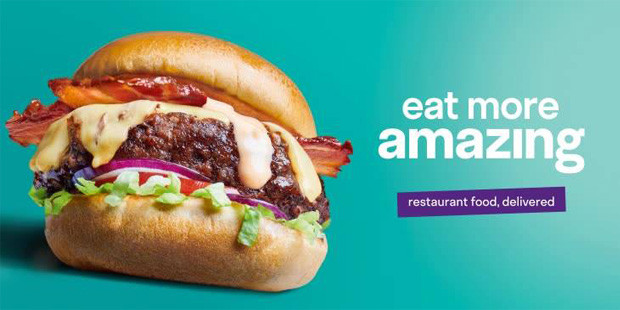 Although food delivery took the highlight in 2020, it has already seen a steady increase in the past decade. Developed with the main purpose of providing convenience in ordering from a variety of restaurants, more and more customers slowly embraced the concept of food delivery. In addition to this, more restaurants have adapted to the trend with not just small restaurants but also top high-end and casual food chains adding entire menus to these delivery apps. Restaurants also don't have to worry about developing their own apps as they can just seamlessly integrate into all-in-one delivery apps, decreasing costs and increasing market presence.
With the world struggling to contain the COVID pandemic throughout 2020 with high cases of infections and fatalities still projected to occur in the next two to three years, the food retail industry has relied on online delivery so that operations remain unhampered even during a pandemic. In fact, delivery services have become the sole reason why restaurants and food places have managed to stay afloat due to local governments constantly placing temporary closures on public establishments to limit the spread of the Coronavirus. One company that has immensely helped restaurants generate revenue is Deliveroo which doesn't just operate in the United Kingdom but more than 200 countries across the globe.
Deliveroo was launched in 2013 by William Shu and Greg Orlowski and has become an industry leader in the global online delivery market. Working around the values of providing excellent customer service and setting high expectations, Deliveroo has found great success in less than 10 years of being in the industry. The company utilizes powerful predictive technology which cuts delivery time by 20% (even with Deliveroo drivers riding bikes or scooters) and has also partnered with thousands of restaurants in its multiple locations. KFC, PizzaExpress, Five Guys, Gourmet Burger Kitchen, Pho, and Nando's are just some of the 140,000 Deliveroo partner restaurants around the world. London favorites such as Burger & Lobster, Paul, Chicken Soup & Dirty Burger, and Tonkotsu are also available in the Deliveroo delivery app.
The company regularly revamps its services to better serve the needs of both customers and restaurants. In 2017, it launched "Deliveroo Editions" which is a feature that utilizes technology to easily connect users with new restaurants as well as popular food chains. The company also sells gift cards through its restaurant partners with each card valuing between £20 and £100.
By continuing to add new features while expanding to other markets, Deliveroo has seen revenues increase every year. The company tallied a record-high £4.1 million in revenues for 2020, a huge spike from revenue numbers in 2019. With growing annual revenues, Deliveroo officially filed for an IPO at the London Stock Exchange and will go public around April 2021. The company is expected to gain a valuation of £7.8 billion after the public offering.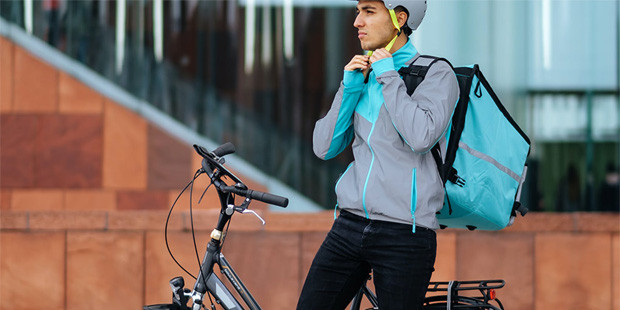 The future is bright for online food delivery companies even after the world moves on from the Coronavirus. The percentage of customers ordering online will only rise which creates a domino effect for both restaurants and food delivery companies. Convenience and accessibility have always been the main reasons why these delivery companies have achieved massive success. These companies have also learned to adapt, constantly incorporating new features such as loyalty programs, digital payment options, and grocery services in the hopes of achieving long-term sustainability.
Deliveroo is headquartered in Cousin Lane, London, and operates in 15 other locations in the world including Los Angeles, Hong Kong, Paris, Madrid, and Singapore. The company employs around 2,300 employees in its corporate offices and around 110,000 couriers in its global locations.
History
Deliveroo was founded in 2013 by childhood friends William Shu and Greg Orlowski. Shu is a business graduate while Orlowski is a software engineer. While working night shifts at investment bank Morgan Stanley, Shu noticed that food delivery options were very limited at night. He soon tapped Orlowski and the two would work together to eventually launch the Deliveroo food delivery app.
In 2016, Deliveroo partnered with Heineken International to exclusively deliver beers and ciders across 15 sites in London, Bath, and Cardiff. A year later, the delivery deal had expanded to multiple locations in the United Kingdom.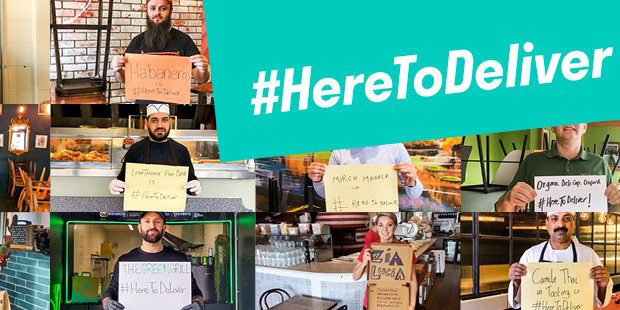 In 2017, Deliveroo hired 300 tech workers and opened its new and current headquarters in Cousin Lane, London. The company had a workforce of around 1,000 full-time staff by the end of the year. It also launched Deliveroo Plus and Editions wherein the former is a subscription service that gives users unlimited free delivery within the U.K. while the latter is a delivery-only kitchen concept that connects users with their favorite restaurants.
In March 2021, Deliveroo officially filed for an IPO in the London Stock Exchange and is expected to go public as early as April. The company is seeking a £7.6 to £7.8 billion valuation after the IPO. Goldman Sachs and JP Morgan Cazenove have been appointed as global coordinators.
Founders
William Shu is Deliveroo's chief executive officer while Greg Orlowski was previously the company's chief technology officer. Orlowski left the company in 2016 and is currently an investor and advisor in Charlotte-based power distributions provider Atom Power.
Shu is of Taiwanese descent but was raised in the U.S. his entire life. He has a bachelor's from Northwestern University and an MBA from Wharton Business School which he obtained in 2012. Before founding Deliveroo, Shu worked in finance roles for numerous companies such as S.A.C. Capital Advisors, ESO Capital, and Morgan Stanley.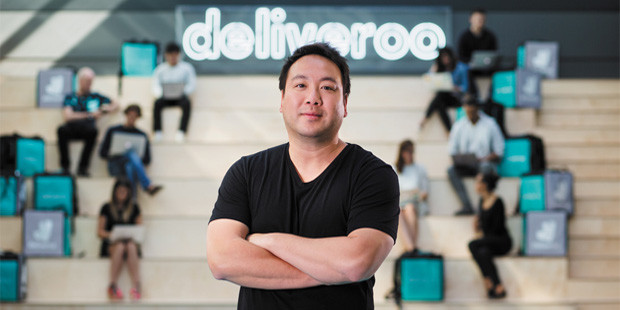 Shu decided to start Deliveroo after seeing the lack of delivery options for workers doing night shifts. He then tapped Orlowski who had technical expertise as a software engineer. The two had known each other since childhood and have remained friends up to this day even after Orlowski departed from the company in 2016.
Despite Deliveroo's massive success, the Deliveroo CEO has acknowledged that there's still "a lot more work to be done" and also added that the company has plans to "reach out to a whole new set of customers." "We see ourselves going deeper into food and be firmly entrenched in the food (industry)", Shu said in a 2018 interview with CNBC. Shu became Deliveroo's first delivery driver and still does deliveries every few weeks around London, which he noted that the experience is essential to better understand the company at every level.
Revenue
Despite posting losses, Deliveroo generated £4.1 billion in revenues for 2020 which is up from £2.5 billion in revenues in 2019. Since being launched, Deliveroo's annual revenues have been growing each year. Between 2015 and 2019, the company reported a huge jump in numbers; £18 million in 2015 to £2.5 billion in 2019.
Competition
Deliveroo isn't the only food delivery company in the United Kingdom. Companies such as Just Eat Takeaway.com (Just Eat), and Uber (Uber Eats) all provide stiff competition for Deliveroo in the U.K. market. Since it also operates outside the U.K., it also faces competition from top food delivery services from other regions. Barcelona-based Glovo dominates the Southeast European market while Singapore-based GrabFood (Grab Holdings Inc.) dominates the Southeast Asian market.
Just Eat and Glovo are Deliveroo's largest competitors in Europe. Just Eat was founded in 2000 and was recently merged with Takeaway.com. The company is headquartered in Amsterdam, Netherlands but also operates a corporate office in London. Just Eat Takeaway.com currently has the largest market share in the Netherlands, generating £2 billion in revenues for 2020 alone. As for Glovo, the food delivery service is already a major player in the industry despite being only launched in 2015. Outside of Spain, Glovo operates in 11 countries in Europe and 10 other locations in Africa and Asia. The startup raised $167 million in 2019 and obtained a valuation of $1 billion.
In an effort to expand its presence in the U.S. market, Just Eat Takeway.com acquired Chicago-based Grubhub in 2020 for $7.3 billion in an all-stock deal. Before the acquisition, Grubhub has forged partnerships with 115,000 restaurants in 3,200 cities in the United States. The company also went public in 2014 and is currently trading in the New York Stock Exchange.
Uber Eats is an American-based food delivery provider that is making its presence felt in the U.K. market. Uber Eats which is operated by Uber Technologies Inc. was founded in 2009 and remains the largest food delivery service, operating in 6,000 cities, partnering with 600,000 restaurants, and catering to 66 million users around the world. The Uber subsidiary generated $4.8 billion in revenues in 2020 which was a 152% increase from 2019 revenues.
When it comes to the Asian market, GrabFood currently has the largest market share. Run by Grab Holdings Inc. or commonly known as Grab, GrabFood is one of the fastest growing delivery companies in the world. It has already established a strong presence in the East Asian and Southeast Asian markets specifically in countries such as Japan, Singapore, Malaysia, Indonesia, and the Philippines. Grab, which also operates taxi/private vehicle and online grocery services, reported that annual revenues grew by 70% in 2020.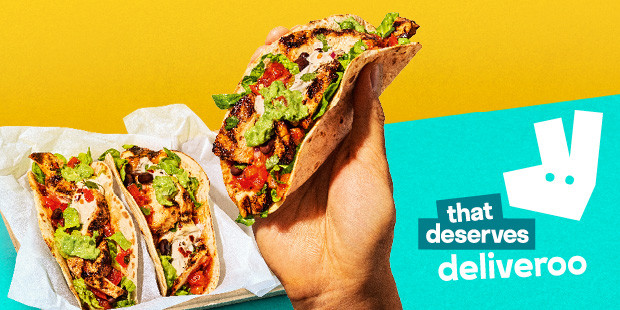 The future of food delivery is looking brighter by the day. This should only bring good news for Deliveroo as it continues its expansion efforts in Europe and in other parts of the globe. And with its plans to go public, the company is set for a strong march in the global market in the foreseeable future.
Full Name :

Deliveroo
Founded :

2013
Founder :

William Shu and Greg Orlowski
CEO :

William Shu
Industry :
Sector :
Country :
Website :
Want to Be Successful?
Learn Secrets from People Who Already Made It
Please enter valid Email