The Successful Multimedia Powerhouse Company Dominating South Korea: S.M. Entertainment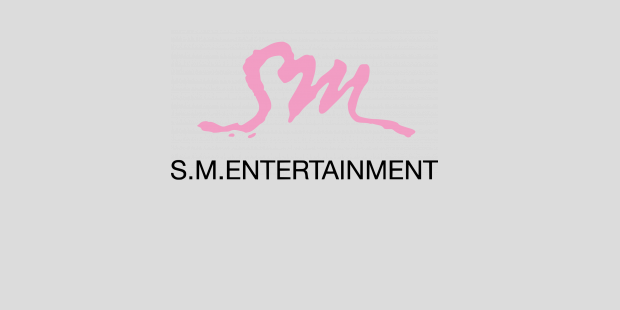 Profile
People always long for entertainment. Without something to entertain the masses, the majority of people would be lifeless, lethargic, uninspired, and soulless. Entertainment can bring so much to humans—it makes us laugh, cry, sing, dance, feel scared. When something entertains us, we would follow it and look for more of it. We would look far and wide to have more of it, more of that which can bring us life, and move our hearts, minds, bodies, and souls. It gives us a connection with other people that we have never had before, an interest we can all share and talk about. That is what entertainment is to us human beings.
So let us take a look at S.M. Entertainment. This is a South Korean entertainment company that was founded back in 1989 and called "S.M. Studio" until 1995. It is currently one of the largest entertainment companies across South Korea. The company operates variously as a record label, talent agency, music production company, event management and concert production company, and music publishing house. It is also the home of many prominent K-pop artists such as BoA, Kangta, S.E.S., TVXQ, TRAX, The Grace, Super Junior, Girls' Generation, SHINee, Henry, f(x), Zhou Mi, EXO, Red Velvet, and NCT, as well as actors like Kim Min-jong and Lee Yeon-hee.
Foundation and K-Pop Storms
Just after graduating with a computer engineering degree from California State University, Northridge, in the United States, Lee Soo-man went back home to South Korea and established S.M. Studio in Apgujeong-dong, Gangnam, Seoul, in 1989. He created the company thanks to the experience of having a front-row seat to the music revolution known as MTV. MTV was making bands go visual as much as they were musical. From the start he saw S.M. as something that would build actors and actresses rather than simply sign them.
In 1995, the business changed its name to S.M. Entertainment and assigned Jung Hae-ik as CEO. The agency developed an in-house production system—a sort of boot-camp-style training system, if you will—and produced a string of successful artists, including boy group H.O.T. in 1996, girl group S.E.S. in 1997, Shinhwa in 1998, and R&B duo Fly to the Sky in 1999. The company was responsible for kicking off the K-Pop phenomenon in the 1990s. Kim Kyung-wook then succeeded Jung Hae-ik as CEO of the company in 1998.
During the '90s, S.M. Entertainment perfected the model for churning out acts that easily got into the Top 40 charts and packed the concert halls all across Asia.
Expansion and Future Generations
During the early 2000s, the company saw the disbandment of both H.O.T. in 2001 and S.E.S. in 2002, as well as the departure of Shinhwa to a new agency, and in the following years, their new groups failed to attain the popularity of previous S.M. artists. In 2001, the company expanded for the first time internationally, to Japan, where they founded S.M. Entertainment Japan.
In 2003, the company debuted five-member boy group TVXQ. The succeeding years saw the debuts of various artists such as TRAX in 2004, The Grace in 2005, and Super Junior in 2005.
When Kim Young-min became the company's third CEO in 2005, several artists debuted with their sights set on promoting outside of their native South Korea. Artists debuting under S.M. at this time included the solo singer of Chinese descent Zhang Liyin in 2006, Japanese soloist J-Min in 2007, Girls' Generation in 2007, SHINee in 2008, and f(x) in 2009. In April 2008, Super Junior-M was formed, a Mandarin subunit of Super Junior. In October 2008, S.M. announced plans for a debut in the United States for BoA under the subsidiary label S.M. Entertainment USA. In May 2008, Pyo In-bong was appointed as co-CEO when the S.M. Art Company was formed, aiming to produce musical and theatre works. Its first production was Xanadu, which starred Super Junior members Heechul and Kangin.
In a similar manner to South Korea's manufacturing conglomerates, Lee came to a realization that there was more profit awaiting them abroad. As the Korean wave swept through all of Asia, S.M. jumped ship, thus becoming the first Korean label to join the cast of the entertainment industry overseas. Today, S.M. oversees their overseas offices in Japan, Hong Kong, China, Thailand, and the U.S., by and by mking language lessons an important part of their training programs.
Impact, Influence, and Legacy
Throughout the years, S.M. Entertainment has produced a lot boy bands, girl groups, and individual artists, among other talents. But the quality in which they produced has sparked irritation. Signed artists who wanted to be seen by the world as artists became teen idols with pretty faces stuck doing pop music. However, they could not deny what S.M. did for them. They were trained hard and became something special through that experience. They have stated that S.M. knew exactly how to find an artist's inner talent.
While the pretty faces of K-Pop have enjoyed highly lauded success in Asia, the sentiment is not reciprocated the same way in the Western markets. They have been described as "trying too hard" and "too controlled," because the big companies that controlled them saw music only as a commodity rather than an artform where the artist can grow to be something beyond K-Pop. In the West they are seen merely as fads, especially for the younger audience. They whittle down fast and can't pick themselves back up most of the time.
S.M. Entertainment has definitely enjoyed their success throughout the years and will most likely continue to do so. They are the ones that started the K-Pop wave that has many teenagers listening in frequently and imitating dance moves. Though they have problems here and there—especially internally, and with their K-Pop groups breaking up every now and then—they are grounded in their strengths of talent acquisition, training of artists, and creating a constant stream of hits in the local and international market. S.M. is a powerful force in the entertainment industry on a global scale who has no problem getting people to listen and dance to the beat of their tune.
Full Name :

S.M. Entertainment
Founded :
Founder :

Lee Soo-man
CEO :

Kim Young-min
Industry :
Sector :
Country :

Korea, South
Want to Be Successful?
Learn Secrets from People Who Already Made It
Please enter valid Email