Microsoft SuccessStory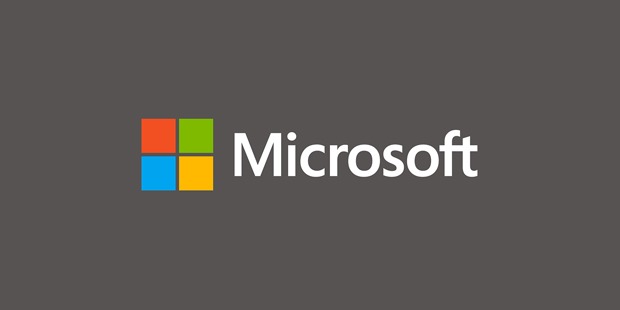 If there is one other company that has become synonymous with computers, it's Microsoft. It's the one that introduced innovations such as Windows and Office, and is also the company that made the Xbox. Even if there are numerous companies right now offering a variety of tech products, the world may be very different if Microsoft never existed.
Profile
Microsoft Corp. is a technology company based in Washington, USA. It specializes in the manufacturing and selling of computer software and hardware.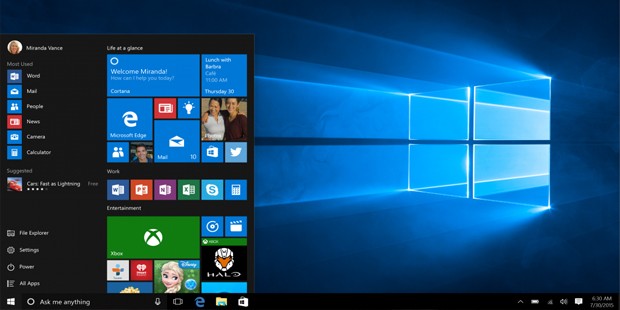 What continually sets Microsoft apart from other tech companies is its ability to innovate. The company innovated with the MS-DOS and the Windows operating systems so that computers can function faster and more efficiently. It then innovated with Microsoft Office and Internet Explorer so that users can work on office tasks from their computers and also access the Internet at the same time.
Even at the dawn of the 21st century, Microsoft didn't stopped innovating. The company best known for computer software has now moved to develop computer hardware, specifically the Xbox and the Surface. A lot of people may not play video games on the Xbox or browse the web on the Surface, but Microsoft is still a household name even if people don't necessarily own any Microsoft hardware.
In a sense, innovation helped Microsoft adapt to an ever-changing business environment. The company has adopted a business model that utilized "freemium" services as a way to keep customers and lure in new ones, especially for its software and cloud computing products. This, together with big investments in hardware, has allowed Microsoft to stay on pace with its competitors.
Innovation isn't the only reason why Microsoft has lasted this long. Co-founders Bill Gates and Paul Allen always had the passion for developing software, and that passion never flamed out even when they became millionaires with the release of the MS-DOS way back in 1981. Gates would stay with the company until his 60s, making Microsoft the billion-dollar empire it is now known today.
Microsoft is headquartered in Redmond, Washington, and also operates in 116 locations around the world including the UK, France, Canada, Japan, China, Singapore, Saudi Arabia, Brazil, and South Africa. As of 2020, the company employes around 156,000 full-time workers.
History
It all started with childhood friends Bill Gates and Paul Allen hacking computers while attending high school in Seattle.
In 1975, both Gates and Allen dropped out of college during their sophomore years to pursue their passion. They worked for MITS, the makers of the Altair 8800 microcomputer, and developed a new programming language for the Altair called BASIC.
Impressed with their work, MITS then distributed the software under the name Altair BASIC. It wasn't long before Gates and Allen started their own computer company after a successful run at MITS. In April 1975, Microsoft (which combined "microcomputers" and software") was born.
The company then moved to Bellevue, Washington from Alberquerque, New Mexico in 1979 and also opened its first international office in Tokyo, Japan at around the same time.
In 1981, Microsoft released its first widely successful operating system, the Microsoft Disk Operating System (MS-DOS), a year after it released its first-ever OS the Xenix. In what would become one of the most talked-about business deals in US history, Gates licensed MS-DOS to IBM but still managed to retain the rights to the software. IBM released its MS-DOS integrated personal computer soon after, changing the landscape of personal computing as well as generating boatloads of cash not just for them but also for Microsoft.
Allen left Microsoft in 1983 after a fallout with Gates and Microsoft President Steve Ballmer. Gates stayed on and would become a billionaire at the age of 31 after the release of the Microsoft Windows OS as well as the company going public in 1986. The company managed to raise $61 million with an IPO of $21 per share. As of November 2020, Microsoft stock is more than $200 per share.
Between 1989 and 1995, Microsoft technology would then be enhanced with the introduction of two software that would define the company in the next few decades: Microsoft Office and Internet Explorer. The web browser which featured support for dial-up networking and TCP/IP made its debut in Windows 95.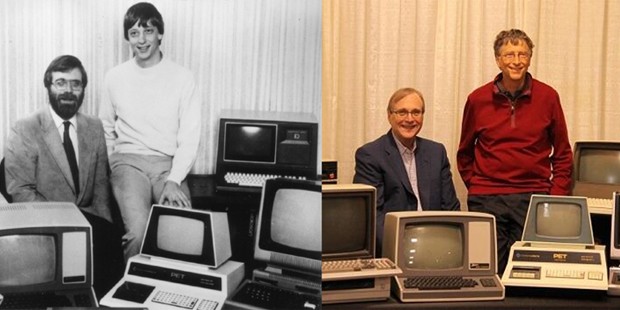 Gates stepped down as CEO in 2000 but would remain on the Microsoft board until 2020. Ballmer took his place and continued to take the company to greater heights. Releasing the Microsoft Xbox in 2001 would be Ballmer's first of many achievements. At the end of its four-year life cycle, more than 46 million Xbox units were sold worldwide.
Between 2001 and 2009, Microsoft would continue developing highly successful operating systems. The poor reception of the Vista OS would be offset by the release of Windows XP and Windows 7, two operating systems that would go on to sell a total of nearly 900 million copies.
The company made its entry into the computer hardware market in 2012 with the release of the first Surface tablet. The Surface line would expand in recent years with the introduction of the Surface laptop and Surface smartphone. Microsoft also purchased declining smartphone company Nokia in 2013, but it proved to be a disastrous decision as their Nokia phones failed to compete against the likes of Samsung, Apple, and Huawei. The company would sell Nokia to Finnish tech firm HMD three years later.
Ballmer left the company in 2014 to manage the Los Angeles-based NBA team the LA Clippers while Gates followed in 2020 to focus more on philanthropic endeavors. Cloud and enterprise group executive vice president Satya Nadella took over from Ballmer in 2014. He had been with the company since 1992. Microsoft may now be without its founding fathers, but the future still looks bright for the company that is valued at more than $1 trillion.
Founders
Bill Gates once said, "It's fine to celebrate success but it is more important to heed the lessons of failure." Microsoft may be one of the world's biggest companies, but it also suffered numerous and costly setbacks during its 40-year history. And much like what great leaders would normally do, Gates used setbacks to bounce back better and stronger.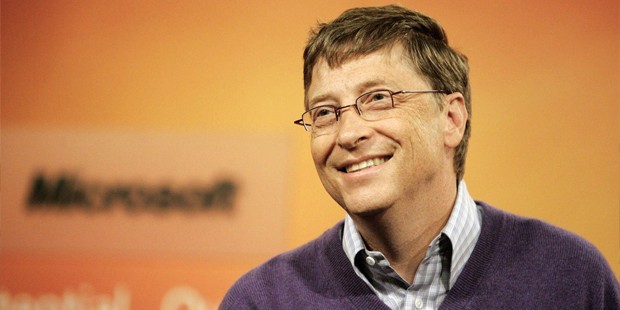 Gates lived most of his childhood in front of a computer. By then, he may have already known what he would do for the rest of his life. He met Paul Allen at Lakeside School in Seattle during the late 1960s, and the two would develop a strong bond for computers. Allen would drop out of Washington State University and encouraged Gates to do the same at Harvard. They would eventually start Microsoft in 1976, and the rest is history.
After the fallout between the two Microsoft founders and high school friends in 1983, they would not reconcile until around three decades later. Allen died in 2018 due to complications from cancer. Gates left the company in 2020 and is now focused on social responsibility, starting the Bill and Melinda Gates Foundation together with his wife Melinda to address social, education, and health issues around the world.
Revenue
Since 2005, Microsoft has seen consistent increases in annual revenues. As of the third quarter of 2020, it has already generated $143 billion compared to $125 million for the entire year of 2019. For net profile meanwhile, 2020 profit ($44 billion) has already eclipsed the total profit for the previous year ($39 billion). According to data over the past 10 years, Microsoft's annual profit has not gone below $12 billion (2005, 2006, and 2015) despite fluctuating numbers.
Competition
Microsoft is in the business of both computer hardware and software, resulting in the company facing competition with some of the biggest tech giants in the world, such as Google, IBM, Apple, Oracle, and SAP, Sony, and Nintendo.
Microsoft is more recognized as a software provider, having developed the Windows operating system, the Office productivity suite (Microsoft Word, Excel, Powerpoint, etc.), and the Azure cloud computing software. This pits Microsoft in a heated battle with IBM, Oracle, SAP, and Google. IBM, Oracle, and SAP are considered to be the biggest names in cloud computing and enterprise resource planning (ERP) software, with profits amounting to a total of $106 billion between the three companies in 2019 alone.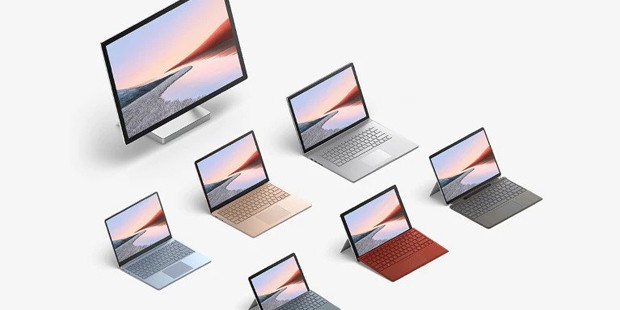 Google has become a major player in the productivity suite and OS business. Millions of users prefer using the Google G Suite, specifically Gmail, Docs, Sheets, Slides, Calendar, and Google Drive, for their daily business or office needs. The company also launched the Chrome OS in 2011 and is now being integrated into all of Google's recent hardware. Although Google dominates the productivity market (2 billion users compared to Office's 155 million users), Microsoft is still the undisputed king of operating systems (1 billion users).
Speaking of hardware, Google is also a competitor, together with Apple. Both companies are listed as two of the most valuable companies in the world, with Google being valued at $632 billion while Apple is valued at $2 trillion according to 2020 data. Apple currently has the upper hand when it comes to hardware as their laptops (Macbook, Macbook Air), tablets (iPad Pro, iPad Mini, iPad Air), and personal computers (Mac, iMac, Mac Pro) are consistently topping annual global sales. Google Pixelbook, has failed to gain momentum in the laptop market since being released in 2017. Meanwhile, Microsoft's line of tablets, laptops, and computers called Surface provides an affordable yet powerful option to Apple's more recognizable products.
After selling Nokia in 2016, Microsoft re-entered the smartphone business with the release of the foldable 8.1-inch Android phone, the Surface Duo. Reviews have been mixed and sales have fared poorly compared to the Samsung Galaxy Z Fold 2 and Motorola Razr 5G.
Ever since the company released its first gaming console, the Xbox, back in 2001, it has also become a household name in console gaming together with Sony and Nintendo. The battle against the two Japanese brands continues up to this day as the newly released Xbox Series X/S goes up against the Sony PlayStation 5 and the Nintendo Switch. The Xbox Series consoles as well as all of Microsoft's products can be purchased online at the Microsoft Store.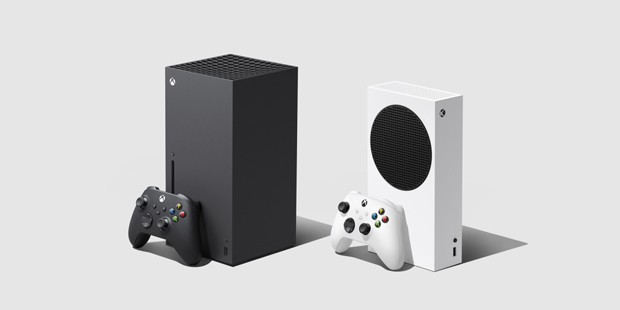 There is no denying Microsoft's impact in the world today. But as technology continues to evolve and more products are introduced, it won't be surprising that the tech giant will soon be synonymous for something else aside from computers.
Full Name :

Microsoft
Founded :

1975
Founder :

Bill Gates and Paul Allen
CEO :

Satya Nadella
Industry :
Sector :
Country :

USA
Website :
Want to Be Successful?
Learn Secrets from People Who Already Made It
Please enter valid Email