Darktrace SuccessStory
The world constantly faces threats every single day. And as it continues to adapt to the ever-evolving technology, all new threats arise altogether, most specifically, cyberattacks. Darktrace looks to diminish and eventually eliminate any form of cyber threat before it happens, and with its unrivaled success thus far, it has already made the world a safer place.
Profile
Darktrace is an artificial intelligence company based in Cambridge, England. It specializes in cyber defense, developing technology that has become one of the most recognizable AI cyber defense systems in the world, the Enterprise Immune System. Darktrace is also widely considered as the world's leading AI-centered cyber defense company.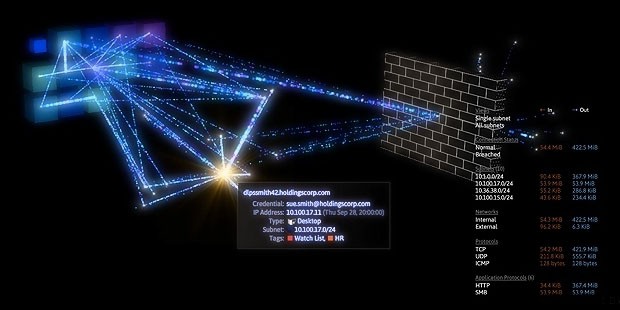 The Enterprise Immune System is a powerful tool that uses AI algorithms and propriety machine learning from every network, device, and user within an organization to detect any type of potential cyber-threat, whether it be internal or external.
Based on all available data, the Enterprise Immune System develops a certain level of understanding that is considered "normal" when daily operations within the organization are not severely hampered. Essentially, Darktrace's cyber defense system is only triggered when it senses cyberattacks that about to occur. And much like the name it is referenced from, the Enterprise Immune System acts as the organization's immune system, fighting off every danger and making sure data breaches are prevented at all costs.
With technology taking over every aspect of political, personal, and business transactions, it is not surprising that online dangers are becoming a more common occurrence. Complex and sophisticated threats can only be battled with more complex and more sophisticated cyber defense systems.
Darktrace entering the market isn't only a success story in itself, but also a success story when it comes to protecting the data of millions of users around the world. With most companies focusing on creating tangible products such as smartphones, cars, clothes, and the like, Darktrace is a company focused on protecting each user and each organization connected to the web.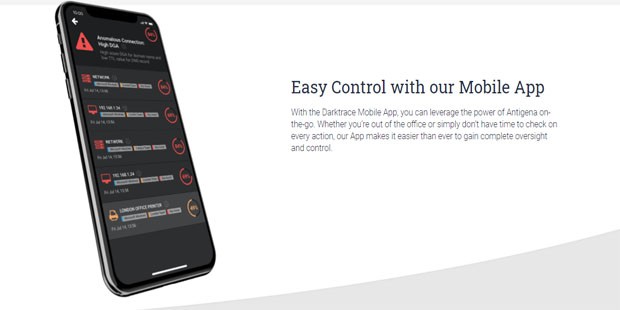 Aside from its Cambridge headquarters, the company also has another central office in San Francisco, California, and 44 more satellite offices around the world, employing over 1,300 workers.
History
The origins of the company can be traced to 2013. Mathematicians from the University of Cambridge through collaboration with British intelligence agencies took on the task the developing the first AI system for cybersecurity.
Invoke Capital, a technology investment and advisory company, was one of the biggest investors of Darktrace during its development stages. Eventually, the company was born, and with it was its powerful AI software the Enterprise Immune System.
In 2016, the company launched its first autonomous response technology, the Darktrace Antigena, an innovation that allows the Enterprise Immune System to react more precisely to cyber-attacks. The Darktrace Antigena was instrumental in protecting millions of confidential data during the Wannacry ransomware attacks in 2017.
In the same year, a new business unit called Darktrace Industrial was established to combat threats in industrial and SCADA networks.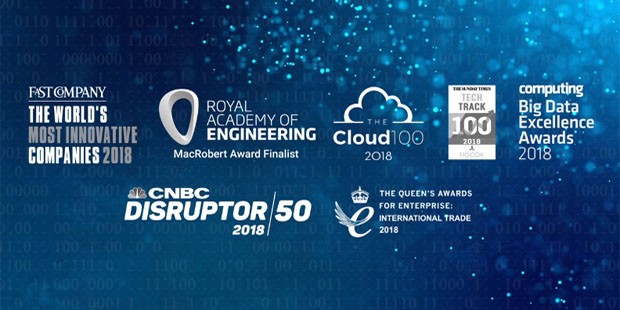 In 2020, Darktrace was named in the "Forbes Cloud 100" as well as winning big at The American Business Awards, IoT World Awards, CogX Awards, and the Fortress Cyber Security Awards.
Founder
Darktrace was founded by Cambridge University mathematicians and cybersecurity experts with British government backgrounds. One of its co-founders Poppy Gustafsson, who is also the company's CEO, was appointed as an Officer to the British Empire (OBE) in 2019 in recognition of the company's contributions to cybersecurity.
In a recent interview, Gustafsson mentioned that Darktrace has dealt with several creative cyberattacks over the years, making her feel like she is living in a world created by novelist John le Carre (author of famous books such as "Tinker, Tailor, Soldier, Spy" and "The Spy Who Came in From the Cold"). Gustafsson also mentioned that the company is continually improving its systems, even developing the Antigena, to better combat potential attacks.
Revenue
As of the second quarter of 2020, Darktrace recorded $118 million in revenues. Two years ago, the company recorded its highest-ever revenue total since being established in 2014, securing contracts valuing to over $400 million. It also resulted in a 100% increase in revenue compared to revenue numbers in 2017.
As of 2018, Darktrace is valued at $1.25 billion and is considered as one of the fastest-growing private companies in the world.
Competition
Despite being the world's leading AI cyber defense company, Darktrace faces competition from several enterprise immune system providers. Among these providers include ExtraHop, Vectra AI, FireEye Network Security, IBM Security QRadar, and Cisco Stealthwatch.
Large tech companies such as IBM and Cisco have been operating for decades, making them constant pioneers when it comes to providing innovations, specifically cyber defense AI. The QRadar and Stealthwatch also happen to be very popular among clients, gaining positive reviews and possessing similar functions to Darktrace.
ExtraHop, Vectra AI, and FireEye, although not entirely new companies, provide stiff competition for Darktrace as well. Clients are praising the platforms' relative ease of use and comprehensive diagnosis/troubleshooting capabilities.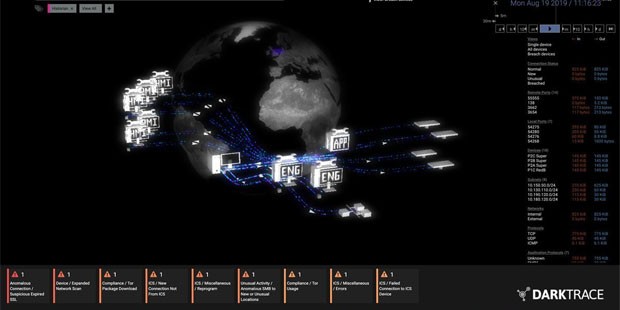 As technology continues to evolve, the threat to cybersecurity evolves as well. With this, Darktrace is looking to be one step ahead for every possible threat that's about to come.
Full Name :

Darktrace
Founded :

2013
Founder :

Poppy Gustafsson
CEO :

Poppy Gustafsson
Industry :
Sector :
Country :
Website :
Want to Be Successful?
Learn Secrets from People Who Already Made It
Please enter valid Email