10 Tips in Managing a Small Business During the COVID-19 Pandemic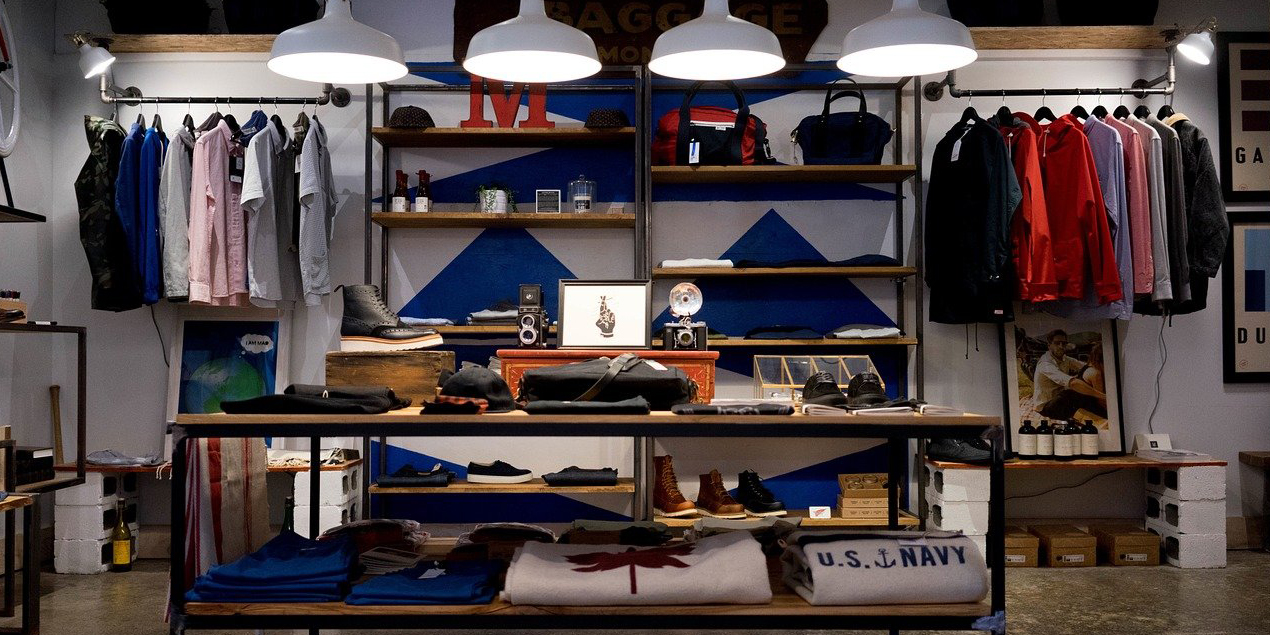 The Coronavirus pandemic has resulted in millions of workers around the world losing their jobs, with the majority having worked in their respective companies for multiple years. Although the focus has mostly been on employees, not much has been said about employers specifically the ones running small businesses. If you're a business owner and still running a business at this time, consider yourself lucky but you may already be experiencing struggles to keep operations steady in the foreseeable future. Here are ten tips to help you manage your small business during the COVID-19 pandemic:
1. Focus resources on best-selling products
The COVID-19 pandemic has seen a large disparity between large corporations and small, medium businesses (SMBs) in terms of revenue. It seems that large companies haven't been disrupted by the pandemic at all with some even generating record-high revenues in 2020. With that being said, your small business will definitely be struggling to compete with the big players but it doesn't have to result in the closure of your company.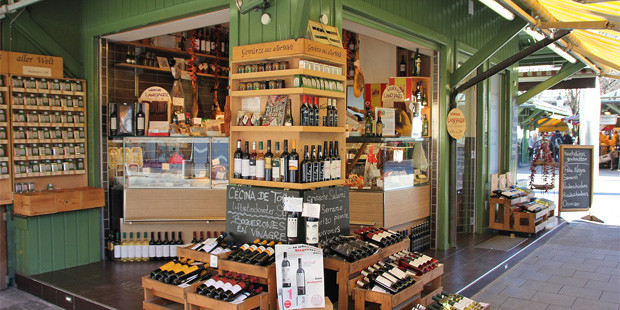 One way to keep a steady revenue flow is to focus a majority of resources on your best-selling products. Customers will most likely associate your business with a few items or services, so it's time to relocate funds to these specific items or services (including essential technologies) so that you won't lose any more money long-term. For example, if you run a restaurant or coffee shop and your best-sellers are pasta dishes, use most of your funds to purchase ingredients for pasta dishes and spend very little on the other dishes in your menu. Although revenue isn't comparable to what you've been generating before the pandemic, at least there is still money coming which still helps keep the company running regardless.
2. Invest in health essentials
If you have additional funds, try this business idea to help boost additional revenue: invest in health essentials. Some of these health essentials include alcohol, hand sanitizers, face masks, face shields, and the like. You can also sell medicine but you may have to get permission from the local government to sell these products especially if you're not an accredited health facility.
Going inside different stores, you may see store clerks selling a variety of health essentials that are completely different from their store's regular products. This has been a common trend these days as health products are always in high demand especially during this time of a pandemic. Although businesses are selling the same health products, you can differentiate yourself by selling more products or by selling a different variety of the said items. For example, aside from selling surgical face masks, you can also sell cloth face masks with printed or embroidered designs. You can either make the masks by yourself or outsource them to a third-party seller.
3. Restructure employee roles
Restructuring employee roles is another tip for business owners to keep their respective businesses running during the pandemic. Remember that restructuring employee roles doesn't have to mean firing people but keeping them productive in off-peak hours. Specifically, this tip entails you add or deduct responsibilities as well as merge tasks between employees.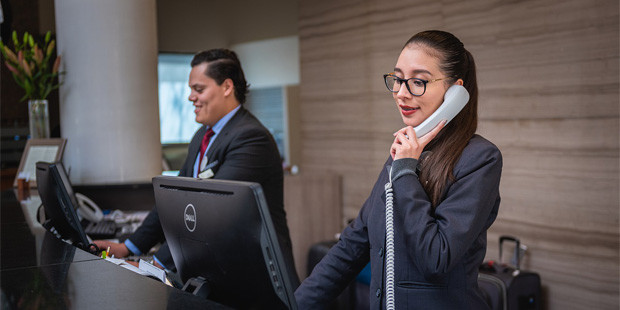 Before giving new assignments, make sure to identify all of your employees' previous roles and meet each one to make sure they are on board with the adjustments. After that, you can now form a team with shared goals that is now focused on working with the company's limited resources. Your company may also hire someone possessing technical skills (for example a software developer or an accountant) so don't just assign their work to anyone. Rather, assign to them an apprentice (preferably an existing employee) who has a similar background. Laying off employees should be your last option and should never be considered as long as the business is still generating sales.
4. Shorten office hours
Whether you're renting an office space or own the space yourself, consider shortening office hours. This helps you primarily save up on electricity costs while also keeping your employees safe from getting infected from COVID. With your revenues taking a big hit during the pandemic, your first option is to cut down on costs and electricity should be the easiest one to slash. If you're renting out the office space, try talking with the building administrator if you can get grace periods on rental payments.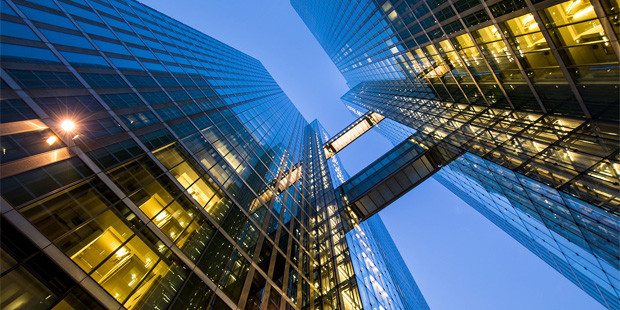 Aside from saving up on costs, you can also keep your employees safe. Your city or area may have a sharp drop in the Coronavirus curve but it doesn't mean that the virus is gone. Cases can spike up at any moment and you don't want any of your employees to experience the slightest of COVID symptoms. Remember that the virus is highly contagious so even if one gets infected you will have to shut down operations for at least the next two weeks.
5. Shift to remote work setups if necessary
If you've significantly cut office hours but still want to keep operations going, then shift to remote work setups. Working remotely has become the new normal for most companies with some even considering shifting to a permanent workforce even after the pandemic has been contained. Although work from home setups is not a favorable option for most workers, it has managed to keep businesses running. Why a huge number of companies would rather prefer working from home? It all boils down to fewer costs.
Aside from utility costs, overhead costs such as office supplies, food items, and security costs are significantly decreased with fewer people going in and out of the office every day. A remote work setup is definitely something that you should consider but take note of some considerations before shifting operations online. Can you still serve your clients even while working from home? Can you further cut down costs without compromising quality service? Do your employees have the necessary tools such as a high-speed internet connection and a functioning laptop to get work done fast? If you're is a resounding "yes!" to these two questions then proceed with working remotely as soon as possible.
6. Keep communication with employees open
Feeling unmotivated has been a common scenario during this pandemic. Extended periods of lockdowns have caused all sorts of problems for everyone and this may include your employees as well. That is why keeping open communication with employees is necessary. At the end of the day, people are working for you and you want all of your staff to be productive and motivated as much as possible.
You can either call a meeting/assembly with everyone or personally talk with each of your employees to discuss their concerns or grievances toward work. Make sure to listen carefully to their concerns and try to come up with solutions. If the concern relates to a conflict with another employee, set a meeting for the parties concerned and try to resolve the issue at the soonest time possible. The last thing you want to have during a pandemic is for your employees to lose sight of meeting company goals so your role as a business owner/counselor is important in keeping everything together.
7. Never delay employee salary
There will definitely be rough times ahead for your business but make sure to never delay the salaries of your employees. Whether you're employing around 50 employees or even just a single person, never delay compensation even if it's just for a day. They may use the money to buy groceries for their families or use it to pay hospital bills so it's highly important that salaries should always arrive on time. Your employees will be grateful that they are still earning even during a pandemic.
If the situation arises where it's difficult to give out salaries on time, seek assistance from the government so they can pay for the salaries temporarily. If your company has a contingency fund, use it to pay for salaries but make sure to replenish the funds once operations return to normal. If those options are not plausible, temporarily shut down the office but make sure employees have received their salaries and inform them when the company will be resuming operations.
8. Celebrate small milestones with employees
Speaking of being a counselor for your employees, one thing that you can do to keep morale up is to celebrate small milestones. Celebrating doesn't have to mean throwing a party or going out on a weekend vacation. Rather, you can treat your employees with some food and send out an email thanking everyone for the achievement they've accomplished. The food doesn't have to be fancy as you can simply order food from the nearest restaurant or food place.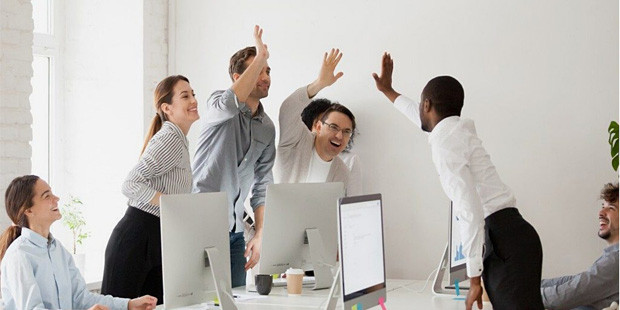 When it comes to setting milestones, you may have to make some changes from the milestones you've set in the past. Whether it be lowering sales targets so that they can be accomplished easier or extending the time frame where tasks can be finished, adjust milestones so that employees have a realistic chance of hitting them faster. But always keep in mind when adjusting milestones, make sure to watch your costs so that you won't be losing money in the long run.
9. Increase online marketing efforts
There's a reason why online or digital marketing has surged in recent years. More businesses are transitioning online as they believe they can be easily found by potential clients on the web. Alternately, consumers also rely on the Internet to find companies that will help them with their needs. This in turn creates a mutual relationship between businesses and consumers by using online marketing as a platform to benefit one another.
Google Analytics is one tool that massively assists businesses with their marketing efforts but you don't have to use it for your own business especially if you're still starting out. Much like other small businesses that still beginning to attract customers, maximizing the use of social media is an effective strategy to get your products/services out there. You can also do email or text blasts but you'll have to obtain contact details from clients and potential clients first. By utilizing a consistent marketing strategy, you can easily get in touch with your clients anywhere in the world.
10. Adapt to changing business practices
Shifting to a remote work setup is just one way to help your business become future proof even after the pandemic. Business trends are always changing and it's appearing to be changing even faster these days. So, observe the practices in your industry so that you won't be left behind and lose customers in the process. Check what your competitors are doing and try to adapt their practices to your own business. It's not necessary to copy each one but only those you think will apply to your business the most.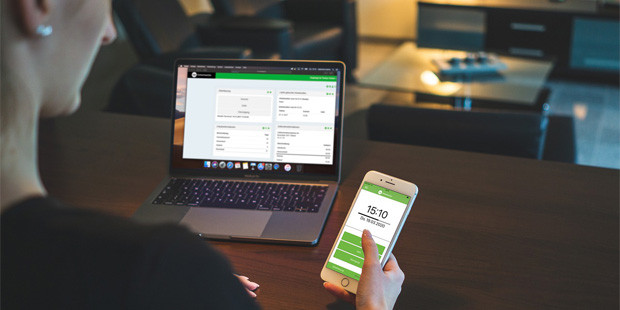 Successful small business owners are experts in quickly adapting to sudden internal and external changes. The global pandemic has been a lesson for all types of businesses to adapt strategies to better deal with potentially catastrophic external events. Although you can simply observe what your competitors are doing and how they react to external problems, you can also rely on tools such as SWOT Analysis, PESTLE Analysis, and Porter's Five Forces to help you create better long-term strategies.
Running a business during a global crisis is not easy but as long as you follow the 10 tips listed above your business will do just fine. You may even be surprised that your business will even be growing despite most of your customers being stuck at home.
Want to Be Successful?
Learn Secrets from People Who Already Made It
Please enter valid Email