Inside the Cult Street Style Fashion Brand Taking Over the World: Supreme Story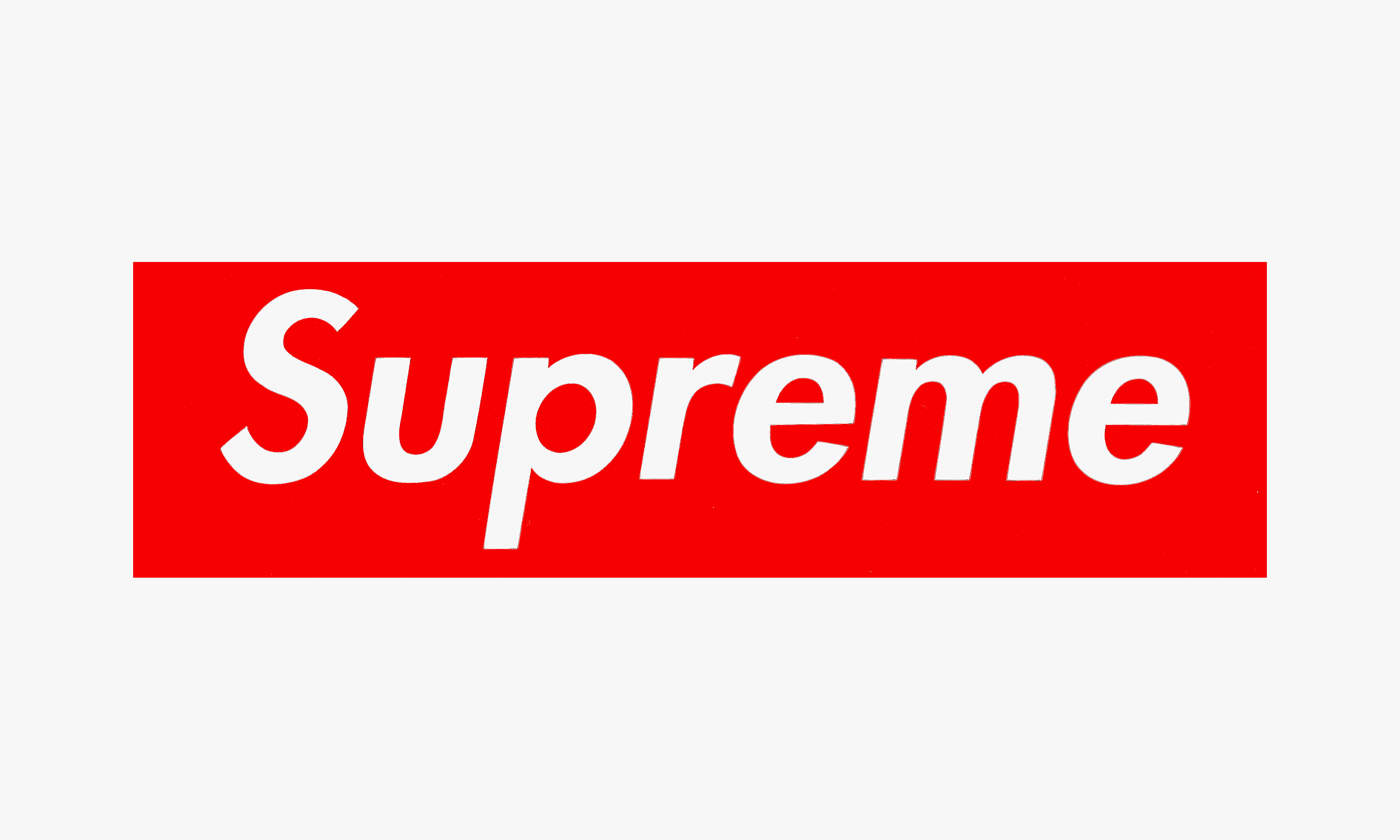 Profile
Supreme: the name says it all. This is a company that evolved from being a small skate store on a semi-abandoned block in downtown Manhattan to becoming a fashion brand that creates pandemonium each time they have any major product releases. In the past, people in the fashion scene dismissed Supreme as just simple skate-wear. Nowadays, it is now lauded as one of the coolest and highly coveted streetwear brands in the world. They have become a major face in the fashion industry that they even have collaborations with some of the biggest names to have ever been heard when it comes to fashion brands, and they're getting them left and right with ease.
Supreme is something of an underground fashion brand that it only lets people who have "earned" their right to shop in their stores. It is a place when authenticity and respect is of the utmost importance. For many it is their secret club, their secret society, and their fashion bible. The merchandise themselves are even tough to get like a hacker looking for the most hidden of all secrets in the deepweb. The brand itself has even become an enigmatic code that has left everyone in the fashion scene, or even outside of it in a daze just by trying to crack its mysterious and extremely guarded code.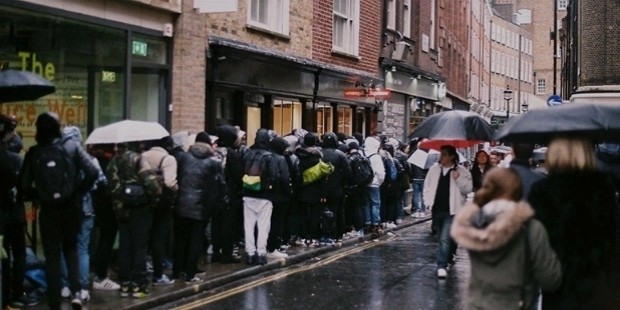 When it comes to their releases their is one thing that the people would always expect, and that's the long lines of people waiting for the store to open its doors and the chaos that is sure to ensue during that time (pictured above). The lines would be really big that camping outside the stores used to be the norm, that is until they banned it. Ever since then the early mornings of its openings would usually contain a mixture of several hundred skaters, high school kids, journalists from the business, entertainment, and fashion beats, along with all those money-hungry scalpers. These things became a regular occurence to go with all the crowd control involving plenty of security guards and crowd control barriers; not to mention tickets, release dates, and the store expansions.
Birth in the Streets
The brand was founded by James Jebbia when he opened the first ever Supreme store on Lafayette Street in downtown Manhattan all the way back in 1994. When it opened, there were barely any stores on the street so the flagship Supreme store had a quiet, neglected ambiance. It turns out that it was where the skaters loved to skate and show off their impressive physical skills. The store's core design was aimed at the skaters, since they arranged the clothes around the perimeter of the store with a large central space that permitted skaters with backpacks to simply skate into the store and still feel welcome and comfortable throughout their experience there. Shoppers were allowed to look, but apparently touching was forbidden.
Back then, most skate apparel brands were using huge, garish, colorful designs but Supreme just used a simple white logo in a red box placed on the chest of their clothes which made for a stylish contrast to their competitors. The store had white walls, a high ceiling, a wall of decks, a glass counter cabinet full of skate hardware, clothing from other skate brands, and plywood shelvings which neatly displayed the store's own t-shirts and sweatshirts. To many of its usual regulars, it was an ideal place to hang out where the people can just watch videos, chat openly about skating, and chill as they decide what to buy and support the small shop.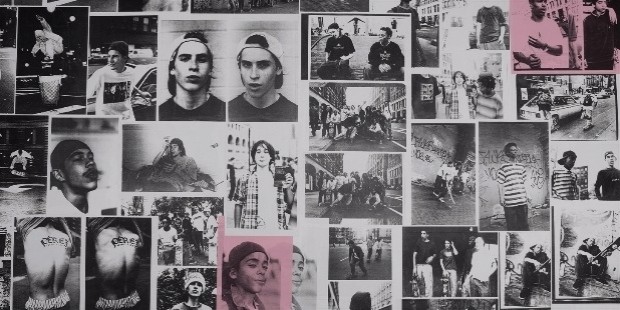 Back in the '90s, before people were too busy to move a muscle and just use social media, people had to actually meet each other in person to socialize. In that sense, the Supreme shop was the perfect place to socialize since independent skate shops at the time were the epicenters of the local skate scenes. Supreme had adopted this form and molded it to its fullest. Granted, there weren't many customers, but skaters would be there from all corners of New York City. They'd be hanging out, talking trash, skating, and even smoking and drinking. Supreme had established itself as the ultimate clubhouse of the skating scene in the Big Apple, what with every skater kid scurrying to find a spot to chill in the store.
The Spread of Streetwear and Teamwork
The first time there was a big change in the stores visitors occured in 2002 when Supreme and Nike did a collaboration where Supreme was going to sell their sneakers. Nike's SB line were exploding, and an influx of sneaker-heads created a huge boom of attention for Supreme. It was hitting all the right spots at exactly the right time, especially since Supreme was carrying the largest stock of Nike SB in New York. The frenzy was so huge from both in and out of the skateboarding scene that the limited edition colorways that were unavailable among the mega retailers, the shoe fanatics were simply clamoring to get those coveted exclusives. The Japanese market also played a role when they became regulars in 1997.
The demand for the latest release of the sneakers was so high that for those who were not able to secure the latest release, the store would see grown men nearly crying and losing their sanity. The store would usually just have the employees themselves be the security, but it eventually became too much for them to handle on top of manning the store, what with handling the crazy demand and all. Their solution was that they started hiring their friends to man the door. Nowadays, they have professional security teams holding everything down all day, especially during major release events, which just shows how long the company has come since its inception.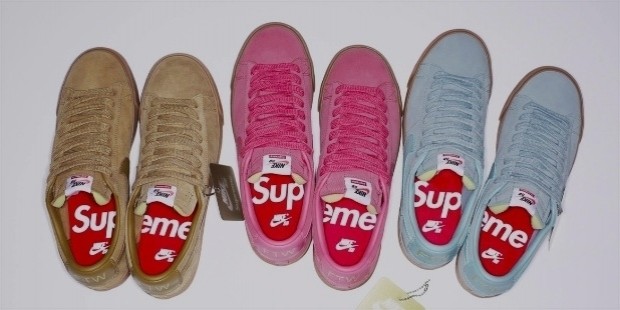 In 2004, Supreme started to do their first expansion by opening up its second ever store on North Fairfax Avenue in Los Angeles, California. The new store was nearly double the size of the original in New York, and it even featured an indoor skate bowl. After that, they expanded internationally to Tokyo, Paris, London, Fukuoka, Osaka, and Nagoya, with each location emulating the original street design and aesthetics in the Lafayette store. In fact, the Lafayette flagship has had many collaborations throughout the years with other fashion and retail brands such as Vans, Nike, Clark, Dickies, Spitfire, Comme des Garçons, Girl Distribution Company, Thrasher, and most recently, with Louis Vuitton.
The Streetwear Fashion Bible's Merchandise
Throughout the years, Supreme has made a lot of limited edition but high-demand merchandise. The most iconic of them all is their simple white tee with the design featuring the distinctive red box and brand's name on the chest rendered in white Futura Heavy Oblique typeface. What is deemed as simple in terms of design and contrasting to what the street style usually incorporates turned out to be the one of the core philosophies that led to the brand's success. It also helps that only a select few that are true fans of Supreme were entitled to be allowed to purchase them. But they also have their collaborative collections with other brands, so let's have a look at some of the merchandise that they offer with the following:
Supreme Shirt
Supreme Denim Trucker Jacket
Supreme Hoodie (pictured below)
Supreme X Champion
Supreme X Nike SB
Supreme Vans
Supreme X Louis Vuitton SPORT Sneaker
SUPREME CAMP CAP
SUPREME L/S POLO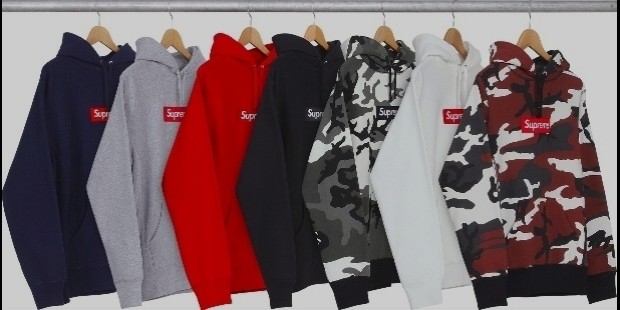 The Hype and Legacy of Supreme
Supreme has always managed to create massive hype whenever it releases something new, and the demand and resale value of their products is always significantly high. The main reason for that is that unlike other clothing brands, Supreme releases only a handful of their stock at a time, usually it would range between five to fifteen. This happens both online and offline once every week on Thursdays. This brilliant strategy has managed to maintain the always-in-demand aura that the brand creates. This strategy of self-restriction and exclusivity has worked so well for the brand that Supreme fans really have no choice but to wait in significantly long lines every day for the store to open.
When it came to how the brand became popular in Japan, it started around 1997 when the scene as a whole was something that the Japanese were very attracted to. The Japanese enthusiasts really appreciated the street style of New York, and at the time, it was considered a heavy subculture. The Japanese enthusiasts were also really respectful when interacting with the Supreme society back then, and they couldn't help but feel that they made a positive impact on them. Moreover, it shows a lot today, especially with there being about six Supreme outlets across the country of Japan.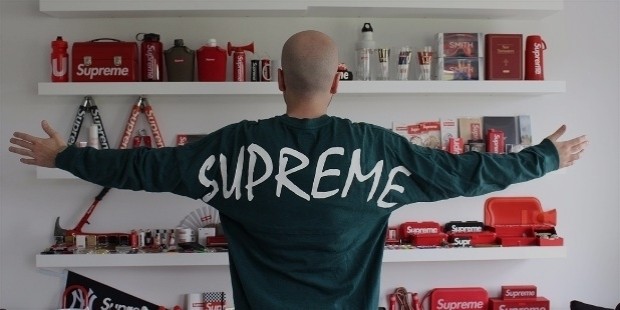 A part of their success is also attributed to the fact that they don't "sell out". They stay true to who they are, where they came from, and who was it that got them there in the first place. The people behind Supreme never lost sight of their core customers despite having added more to their line of clothing. Back when they were still only operating in New York, they knew that there was a huge resale value going on for their products, so they knew who were those true fans of theirs and saved the specific designs or colors for their devoted regulars. When someone would ask if they had any more in the back, they would just cross arms and say no upright, and needless to say that it enraged a lot of resellers in the process.
Even if the customers can't come to get the stock due to work or other business, the employees of Supreme always made sure they had a bunch of stock for those genuine people to purchase what they wanted. The press-shy Supreme founder is also making sure that his fashion label never loses its sense of boundary-pushing urban sensibility to become suburban mainstream. Instead of easily opening up over a thousand stores, he likes to keep a "friends and family" vibe. Supreme is truly a company that has its own unique identity and stay true to it and its people until the end, they have their own aesthetics that sets them apart from everyone else and a unique vibe to go with it.
Now that's truly supreme!
Full Name :

Supreme
Founded :

1994
Founder :

James Jebbia
CEO :

James Jebbia
Industry :
Sector :
Country :

USA
Website :
Want to Be Successful?
Learn Secrets from People Who Already Made It
Please enter valid Email