Toast SuccessStory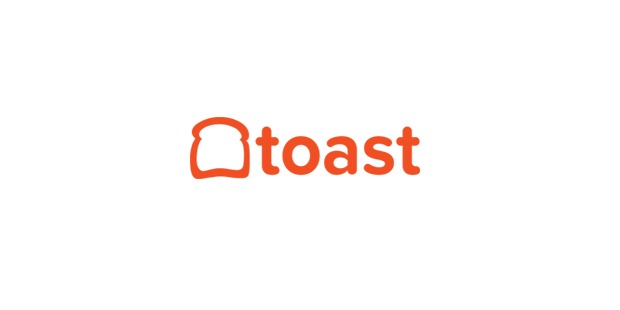 People love toast; that is a fact. But over the years, a new kind of toast has taken over people's hearts, mostly the hearts of restaurateurs and food business owners. Toast is a software company that develops POS systems exclusively for restaurants. Today, the company has grown to become a global leader in restaurant technology and was recently valued at $4.9 billion.
Profile
Toast, Inc. is a restaurant technology company based in Massachusetts, USA. It specializes in the development of a point of sale (POS) and restaurant management system.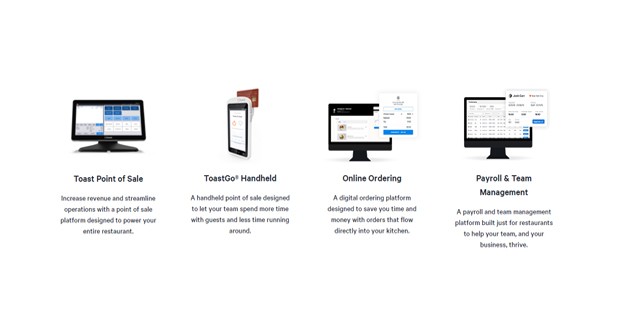 Toast has essentially created software where every aspect of the restaurant business can be accomplished in a single platform. Considered as a one-stop-shop for restaurant technology, the Toast restaurant software presents users with a variety of functions, including but not limited to menu and labor management, online ordering, gift cards, loyalty programs, and customer management. Whether it be fine dining restaurants, casual dining restaurants, fast-casual restaurants, cafés, bakeries, bars, nightclubs, or enterprise groups, Toast fits the needs of any and every type of food business.
Gone are the days where restaurant owners need to purchase separate POS systems which normally don't come cheap. The costs even double if restaurants operate in multiple locations. Toast also manufactures POS hardware, and although prices start at $799, it still costs cheaper compared to traditional POS systems that range between $1,000 and $5,000. The great thing about Toast's hardware is it already comes with its famous in-house software, eliminating the need to spend another hundred dollars on third-party software.
Founders Steve Fredette, Aman Narang, and Jonathan Grimm went into starting Toast with a plan of creating technology aimed at small and midsize businesses (SMBs). After researching which industry to implement their tech, they found out that food had the best potential. It also helped that the three enjoy cooking and also enjoy eating out with family and friends.
Toast's co-founders also found out that aside from restaurants still using traditional POS systems, restaurateurs weren't happily using them— hence, the opportunity for Fredette, Narang, and Grimm to build their own restaurant tech. Already successful software developers, most notably known for holding significant positions in Endeca (the software firm which Oracle acquired in 2011), it wasn't long before the Toast technology company was established in 2012.
Although numerous companies have developed their own versions of restaurant software, Toast was the one that made it work first. What sets the company apart is its ability in creating a full-service concept. From the moment the customer steps inside the restaurant to the moment they leave and avail of the restaurant's gift card and loyalty programs, Toast takes charge of every single process and transaction. The Toast online ordering feature is also a popular option among the company's clients.
The Toast POS system has become the answer for every restaurant looking to automate operations. It is also clear that the company's success is not only attributed to the brilliance of its founders but the determination and passion of its employees. The Toast, Inc. culture centers on cultivating a people-centric and mission-driven organization, so it is only fitting that it considers its employees the secret ingredient to its success.
Currently, Toast is serving 1,300 customers across 230 cities across the globe. It is also named in the 2019 Forbes Fintech 50 and the 2020 Forbes Cloud 100, as well as being recognized as Deloitte Fast 500's third fastest-growing company. The company has also been featured numerous times in one of the biggest publications in the United States, the Boston Globe. Among Toast's most clients include Protein Bar & Kitchen, Togo's, Pieology, Bareburger, and Jeni's.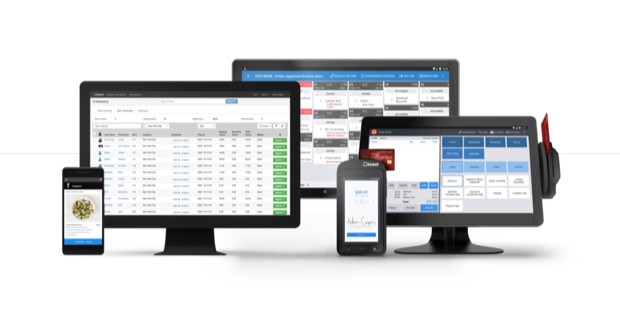 Toast is headquartered in Boston, Massachusetts, and employs around 2,000 workers. It also operates in Omaha, Portland, Chicago, and Dublin (Ireland).
History
Toast, Inc. was founded by Steve Fredette, Aman Narang, and Jonathan Grimm in 2012. They all finished tertiary education at the Massachusetts Institute of Technology but didn't meet until working at the software company Endeca.
After Endeca was acquired by Oracle in 2011, the three then went on the start Toast. Software developers by profession, especially Fredette who had developed some of the first iPhone apps, the three would develop one of the pioneering software in the restaurant tech business.
By 2014, the company had already formed partnerships with over 1,000 food businesses in the US and was employing around 120 workers.
Between 2013 and 2020, the company would raise $795 million in public funds as it gained more ground with merchants across the country. The company also announced in 2015 that former Endeca Vice-President Chris Comparato would be joining Toast, Inc. as Chief Executive Officer. Comparato had previously worked with the Toast co-founders at Endeca.
Among the $795 million investment include multiple series fundings from several venture firms. In 2016, Toast obtained $30 million in a Series B funding led by Bessemer Venture Partners and GV (formerly Google Ventures).
In 2018, the company earned unicorn status as it raised $115 million in a Series D funding round led by T. Rowe Price Associates, increasing the company's valuation to $1.4 billion. In the same year, the company also partnered with online travel company TripAdvisor.
Toast's valuation would increase to $2.7 billion in 2019 as it raised another $250 million in a Series E funding round led by TCV and Tiger Global Management. The company would also acquire payroll company StratEx and employ 1,000 more workers.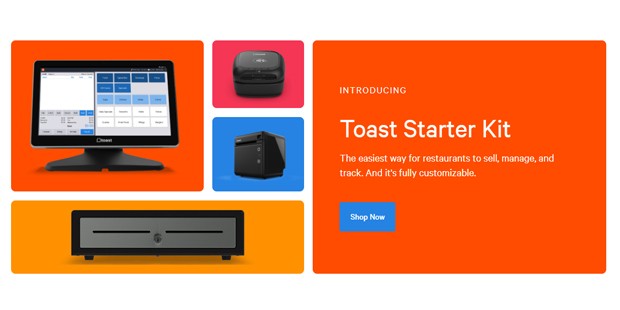 In February 2020, Toast raised $400 million in a Series F funding round. The investment was led by led by Bessemer Venture Partners, TPG, Greenoaks Capital, and Tiger Global Management in participation with other investment firms. Company valuation was now at its highest— $4.9 billion.
The company's sharp trajectory would, unfortunately, be halted as COVID-19 raged not only in the US but around the world. With restaurants offering limited services or permanently shutting down, Toast's core business was severed affected, resulting in a furlough and layoff for more than 50% of its employees.
Founders
Steve Fredette and Aman Narang are listed as co-presidents of the company while Jonathan Grimm is serving as Chief Technical Officer. They had previously worked for several software development companies, including Endeca (now acquired by Oracle) where they had met.
Fredette has a degree in Chemistry while Narang and Grimm have degrees in Computer Science. The three graduated from the same university at the Massachusetts Institute of Technology (MIT).
At Endeca, Fredette worked in Development (Endeca Mobile Commerce) and Special Operations, Narang at the Endeca Mobile Commerce and also in Special Operations, and Grimm in Solution Engineering. Fredette also created the first Flickr and Shoebuy.com apps, wherein he and Narang would later merge the two products to form Endeca's pioneering mobile commerce business.
Chris Comparato is Toast's current Chief Executive Officer. He also previously worked at Endeca as the Senior Vice-President for Worldwide Customer Solutions and the Vice-President for Enterprise Consulting.
Revenue
Although specific numbers were not disclosed, Toast Inc.'s revenue was estimated to grow 148% in 2018 and 109% in 2019 respectively. The company is now valued at $4.9 billion after raising $400 million in a Series F funding round.
Strong performance in recent years has already raised rumors of a Toast company stock, but the impact of COVID-19 has left the company reeling due to restaurants being shut down for health and security reasons. In April 2020, Toast layoffs amounted to 50% of the company's entire workforce, although it did manage to offer severance packages and benefit coverages for laid-off employees. The company is also developing a program to assist laid-off or furloughed workers to find jobs in related industries.
Competition
A pioneer in the restaurant technology industry, Toast already faces competition from several POS providers. Among Toast's competitors include Micros (Oracle), Aloha (NCR), TouchBistro, Upserve, Revel, Square, and Clover. All have received raving reviews in review websites such as Glassdoor and Indeed.
Most of the market share revolves around Revel, Upserve, and TouchBistro, hence they are considered to be Toast's biggest competitors. Revel is a cloud-based iPad POS system that is catering to more than 20,000 businesses, including hundreds of restaurants around the world.
Upserve and TouchBistro, on the other hand, are restaurant-exclusive POS systems that also provide a multitude of services including reservations, online ordering, restaurant management, and loyalty programs. TouchBistro also assists over a hundred restaurants across multiple countries.
Micros, Aloha, Square, and Clover are also praised by customers due to their efficient restaurant management, mobile POS, and payment security features. Micros is a product of cloud technology giant Oracle while Aloha is a product of American software company NCR (previously known as National Cash Register). NCR Corporation was founded in 1884 and it manufactured the first mechanical cash register invented by James Ritty in 1879.
In terms of pricing, Toast starts at $69 per month. Other monthly plans also include $99 (recommended for restaurants expanding into off-premise channels) and $189 (recommended for restaurants intending to utilize data analytics to increase customer count). The company also sells POS hardware beginning at $799, with the purchase including IP54 hardware that accepts all types of payment options.
Although Toast's starter plan costs higher than that of Upserve ($59/month), it costs significantly lower than Revel's software-only plan ($99/month). TouchBistro pricing also starts at $69/month. Although users can initially use Square and Clover for free, monthly plans can cost up to $299 for Square and $29 for Clover.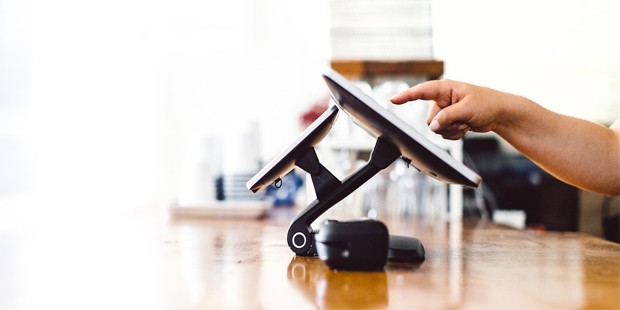 The future is uncertain with COVID-19 still ravaging across the globe, but Toast looks like a company that can bounce back from difficult situations. It won't be long before food businesses start operating at full capacity, and when that happens, Toast will be back stronger than ever.
Full Name :

Toast
Founded :

2012
Founder :

Steve Fredette and Aman Narang
CEO :

Chris Comparato
Industry :
Sector :
Country :

USA
Website :
Want to Be Successful?
Learn Secrets from People Who Already Made It
Please enter valid Email