Most Expensive Writing Instruments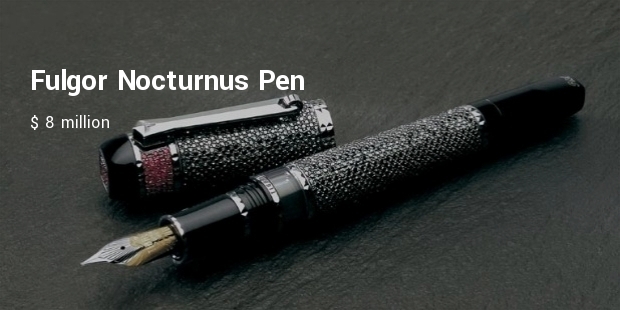 Human beings are the best communicators in the world and have the ability to convey their thoughts with ease and efficiency. Writing is one form of communication that has been prevalent in the history of mankind as the most convenient method of expressing views and opinions.
It is interesting to know about the world's most expensive writing instruments. From the 4th century BC the format of writing in the stylus and tablet has undergone changes and has led to the discovery of quill pens and typewriters. These writing instruments have been path breaking discoveries in the world of creativity.
1. Fulgor Nocturnus Pen - $ 8 million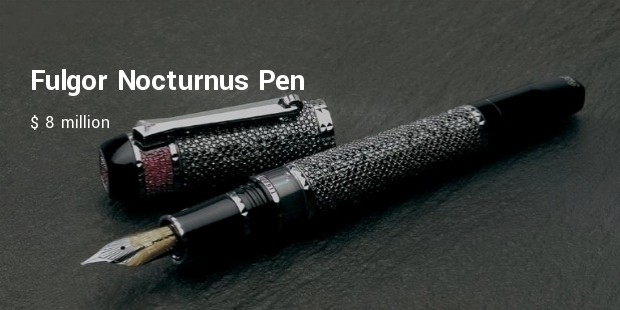 In today's computer world there are many who still have an expensive pen with the one made by Tibaldi the famous pen makers from Florence being the most expensive. Their Fulgor Nocturnus is embedded with 945 black diamonds and 123 rubies.
2. The Mont Blanc Ball Point Pen - $ 730,000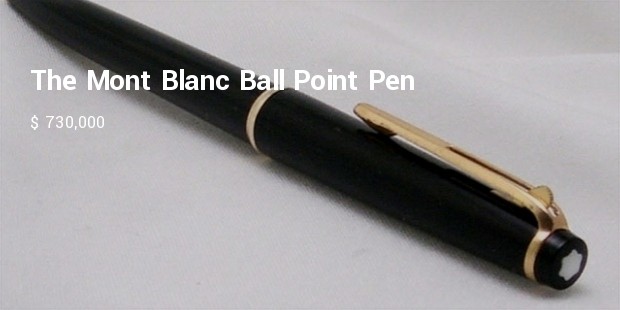 This stunning bejeweled pen is indeed an expensive writing instrument. It has the basic advantage of being leak free and is actually a steal when compared to the Fulgor Nocturnus. It has a smooth flow and easy use.
3. The Graf Von Faber Castell Pencil - $ 12,800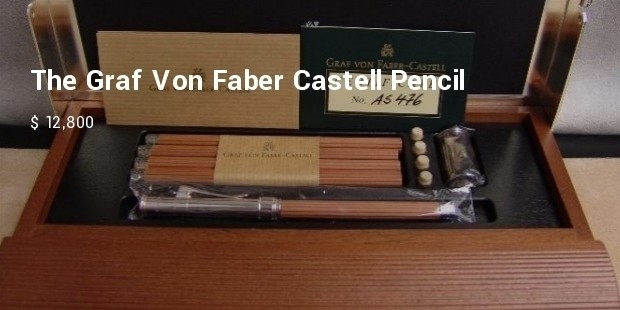 This classic pencil is made of a 240 year old olive wood and 18 carat white gold. It has an in built eraser and also a sharpener. With three diamonds, it is the world's most expensive writing instrument.
4. The Google NASA Partnered Computer - $ 15 million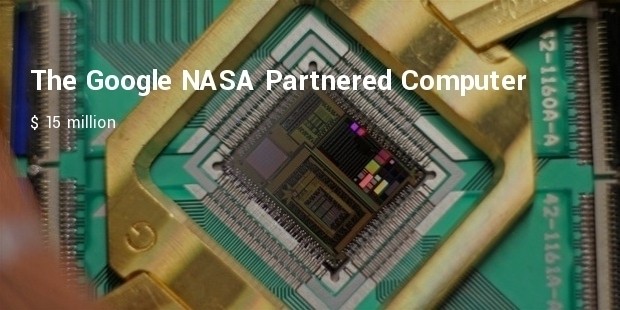 Computers are as much a part of a writing instrument. It is a collaboration of Google and NASA and is around 3600 times faster than the present day computers. This quantum computer would surely is amongst the world's most expensive writing instruments.
5. The Happy Hacking Keyboard Professional HP - $ 4,240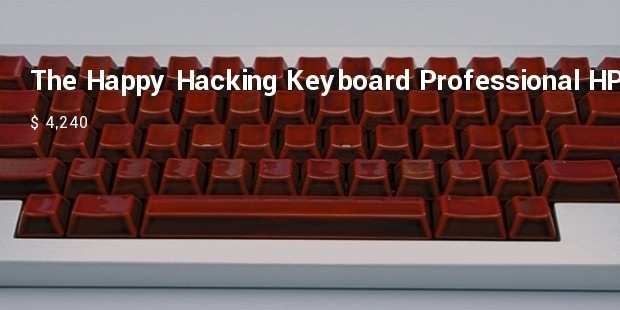 6. The Lettera 32 Olivetti manual machine - $ 254,500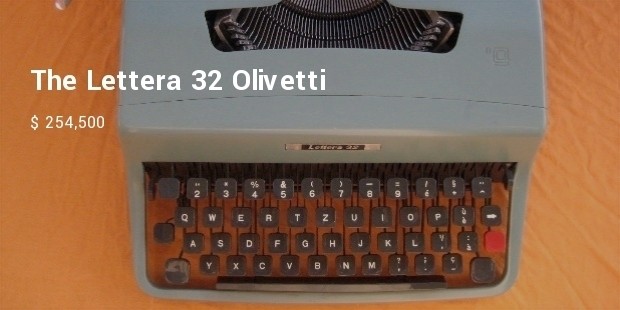 7. Printer Ink - $5,654 per liter and black ink - $ 5,544 per liter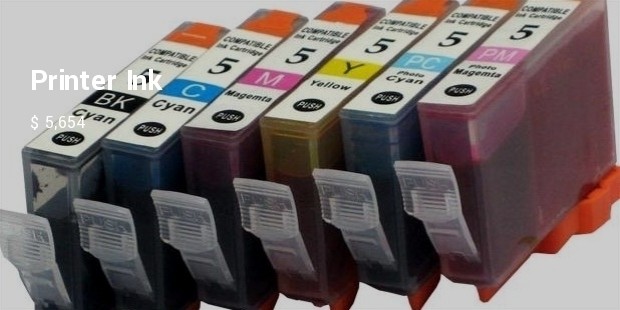 8. Sumerian Cuneiform Tablet - $ 10,500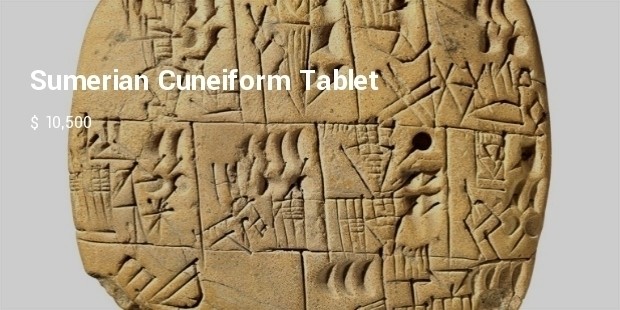 9. Microsoft's Surface Pro - $ 899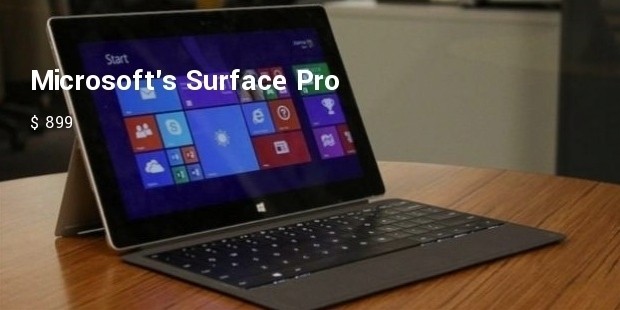 10. The Codex Leicester used by da Vinci - $ 30.8 million.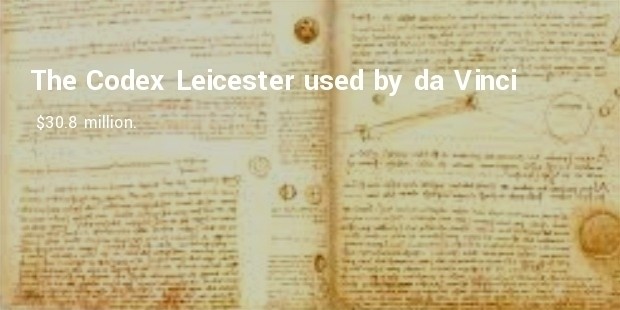 The writing instruments form a mainstay of everyday communication and lead to more development and progress. The world's most expensive writing instruments only endorse that writing is not an outdated activity today.
Want to Be Successful?
Learn Secrets from People Who Already Made It
Please enter valid Email