Most Expensive Dodge Cars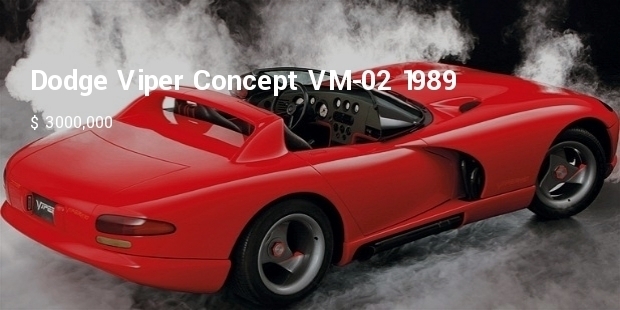 Car lovers have always preferred the fast cars than regular cars. The Dodge Cars have the classic appeal when it comes to looks and manages top quality performance on the racing track. Most of these cars are limited edition and some of them are modified to suit the racing tracks.
The expensive cars which date back to many decades have stood the test of time. Some of the fastest ones in this category can reach a speed of 100 kph in less than 3 seconds. The vintage beauties still continue to charm many sports cars enthusiasts who are willing to pay anything to own these cars.
1. Dodge Viper Concept VM-02 1989 - $ 3000,000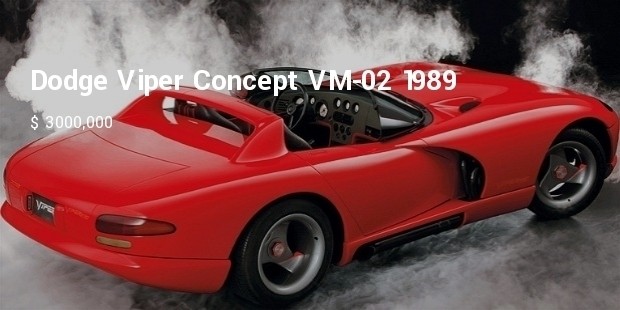 The most expensive Dodge Car from Chrysler was initially released in concept form which later became very famous. The Viper could go from 0 to 100 in about 15 seconds making it one of the fastest cars in 1989.
2. Dodge Charger Daytona 1969 - $350,000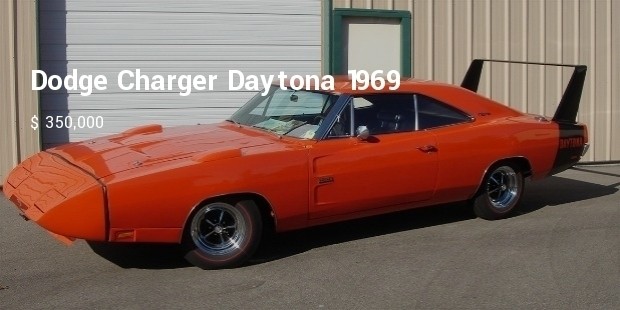 With a top speed of 253 kph, this car was built to win the NASCAR races. It could reach from 0 to 100 kph in about 5.7 seconds aided with the 425 bhp engine.
3. Dodge Viper SRT10 Heffner Twin Turbo 2004 - $ 350,000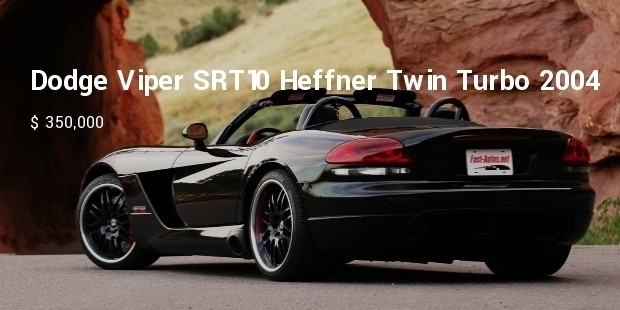 It is one of the fastest vipers in the world with a top speed of 350 kph. It can zoom from 0 to 100 kph in less than 3 seconds.
4. Dodge SRT Viper GTS 2013 - $ 300,000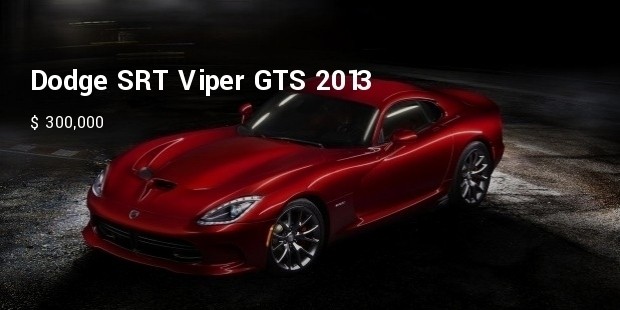 The classic viper has a top speed of 340 kph making it one of the fastest in the category. The 660 bhp engine can power this car from 0 to 100 kph in about 3 seconds.
5. Dodge SRT Viper Vivid 2013 - $ 280,000

6. Dodge SRT Viper TA 2014 - $ 220,000

7. Dodge Viper SRT10 ACR 2008 - $ 20000

8. Dodge Charger R/T 426 Hemi 1968 - $ 160000

9. Dodge Dart HEMI 1968 - $ 150,000

10. Dodge Viper GTS-R GT2 Championship Edition 1998 - $ 150,000

The price is worth considering the fact that most of these cars are in limited edition segment making it priceless for the car owner. The stylish design coupled with high performance engines make them prized possession.
Want to Be Successful?
Learn Secrets from People Who Already Made It
Please enter valid Email