Most Expensive Celebrity Footwear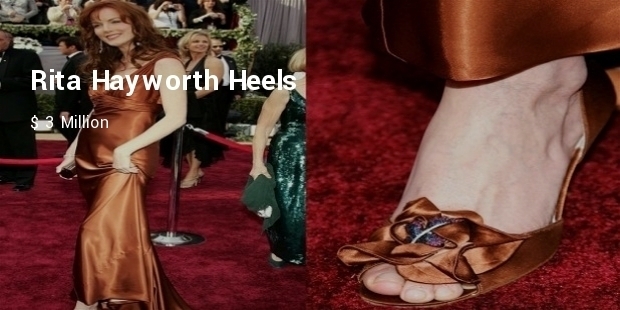 Celebrities are known to spend a lot on their attire and when it comes to elegant footwear, there is no stopping. Some of the most expensive celebrity footwear are studded with diamonds, rubies and other precious stones which makes them very expensive.
These are also made in limited edition which increases their value. Popular movie stars and sportsmen endorse these brands and use these footwear. These exclusive footwear also need heavy art work and a lot of effort by designers thereby making them very expensive. The amazing beauty of these footwear will make you forget the price tag it carries.
1. Rita Hayworth Heels - $ 3 Million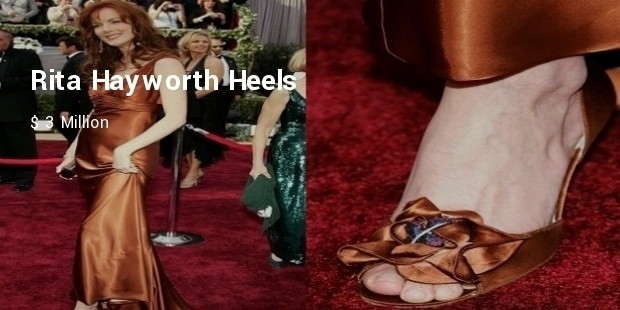 Rita Hayworth first wore this open-toed heels in the movie Shawshank Redemption which is now owned by Princess Yasmin Aga Khan. It has multiple art work which includes rubies, diamonds and sapphires.
2. Ruby Slippers - $ 3 Million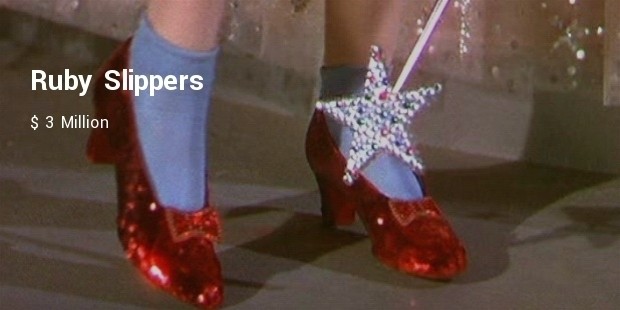 This is the duplicate version of Dorothy' Ruby Slippers which was used in a movie. It has over 1350 carats of rubies studded with 50 carats of diamonds. The heavy jewellery and art work make the price justified.
3. Tanzanite Heels - $ 2 Million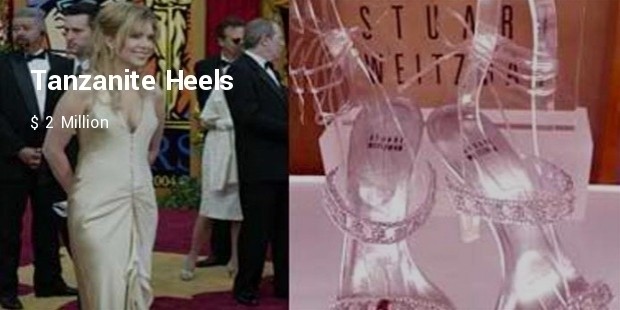 This is made of silver leather which has an ankle strap on the top. The strap on the behind has 28 carats of diamonds and 185 carats of blue tanzanite stones. It was designed by Weitzman and Eddie Le Vian.
4. Cindrella Slippers - $ 2 Million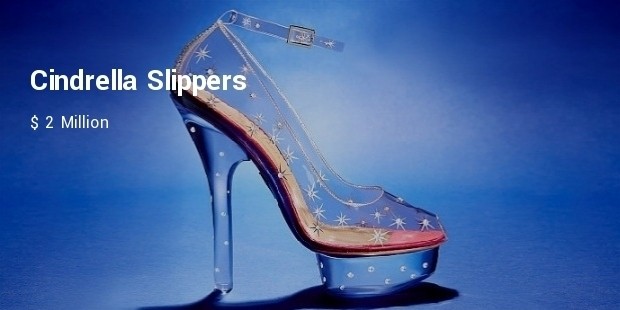 This stunning beauty from Stuart Weitzman was worn by Alison Krauss at the 2004 Oscars. It has 565 jewels which weigh 55 carats and platinum setting at laces making it one of the most expensive footwear.
5. Ruby Stilettos by Stuart Weitzman - $ 1.6 Million

6. Platinum Guild Stiletto - $ 1.09 Million

7. Retro Rose Pumps - $ 1 Million

8. Marilyn Monroe Shoes - $ 1 Million

9. Ruby Pump - $6.666,000)

10. Diamond Dream Stilettos - $500,000

Many celebrities have used these footwear in popular movies and for several award functions making them very popular.
Want to Be Successful?
Learn Secrets from People Who Already Made It
Please enter valid Email