Most Expensive Fountain Pens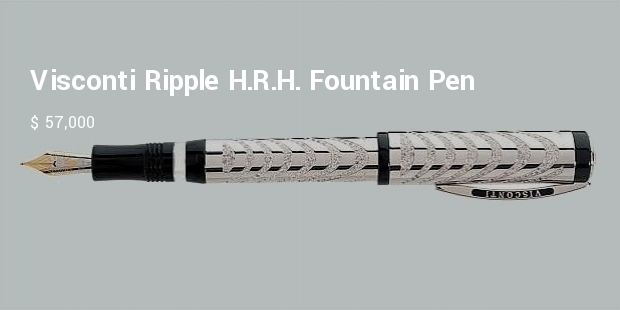 The pen may be mightier than the sword, but choosing the right one can still be painful. Not only do you have a daunting number of styles to choose from, there are also things like the nib, ink, and other variables to consider.
Even when you narrow down the field to just fountain pens, there are a bewildering number of choices available, ranging from cheap and cheerful to stupidly expensive status symbols that cost more than a small car. Writing with a fountain pen is very different to using a ballpoint or gel pen as you have to be more in control of the angle and stroke of the nib on the page.
1. Aurora Diamante fountain pen - $1,470,670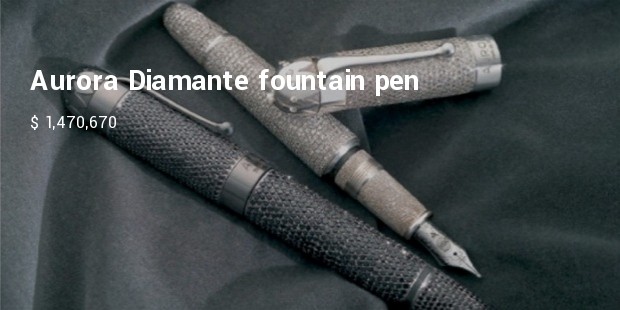 The Aurora Diamante is the most expensive writing instrument till date. Only one is for sale per year. The Aurora Diamante contains over 30 carats of De Beerss diamonds on a solid platinum barrel. It has a two-tone, rhodium-treated, 18KT solid gold nib and is personalized with a coat of arms, signature or portrait. Aurora Pens says it is the only over 30 carat pen in the world.
2. Mystery Masterpiece Mont Blanc and Van Cleef & Arpels Limited Edition - $ 730,000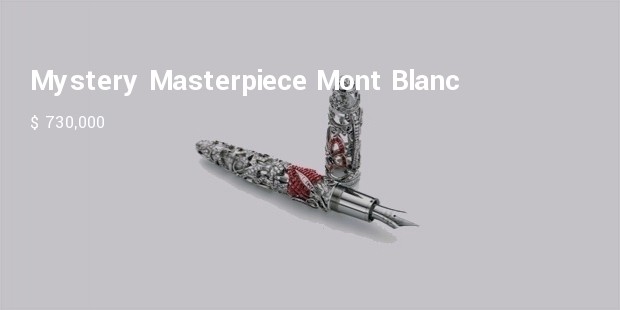 To commemorate the centenary of these two renowned brands, Montblanc and Van Cleef & Arpels have collaborated on this fine, limited editions Mystery Masterpiece. Three individual editions, each set with either rubies, sapphires, or emeralds, will be crafted. By using a Mystery Setting technique for the gemstones, these intricate writing instruments are set to stun with their extravagant design, and extravagant price .
3. La Modernista Diamonds Caran DAche - $ 265,000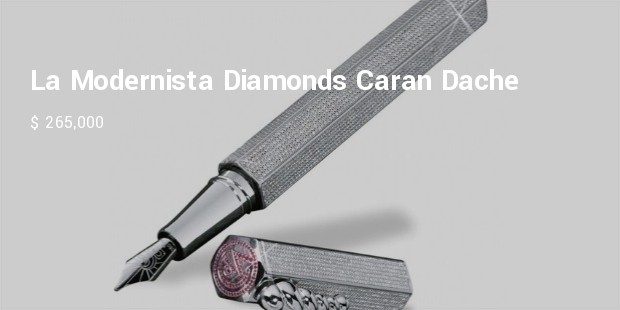 La Modernista Diamonds was made by the Swiss company Caran dAche in 1999 in homage to Antonio Gaudi (1852-1926), the most famous of Modernist architects. La Modernista Diamonds is made of rhodium-coated solid silver components and boasts of an 18-carat rhodium-coated gold nib . It is set with a total of 5,072 Wessel diamonds weighing approx. at 20-carats, This as well as96 rubies total to 32-carats. The pen has been hand-made by master jeweler Robert Perron and it took him six months to complete this true masterpiece of writing instruments.
4. Omas Phoenix Platinum Fountain Pen Luxury Limited Edition with Diamonds - $ 60,000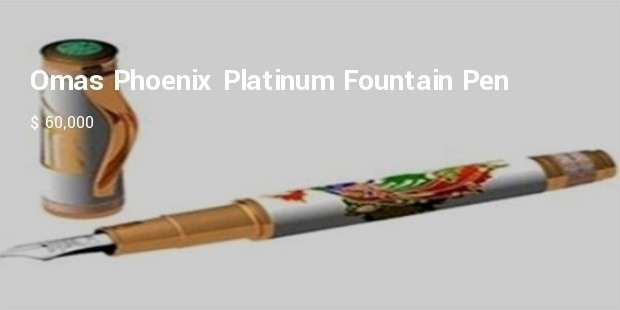 This beautiful truncated cone shaped pen is a true embodiment of fact and fancy. It is made with 950 platinum and yellow Enamel, with considerable length and diameter, 18K gold rhodiated engraved nib.
5. Visconti Ripple H.R.H. Fountain Pen - $57,000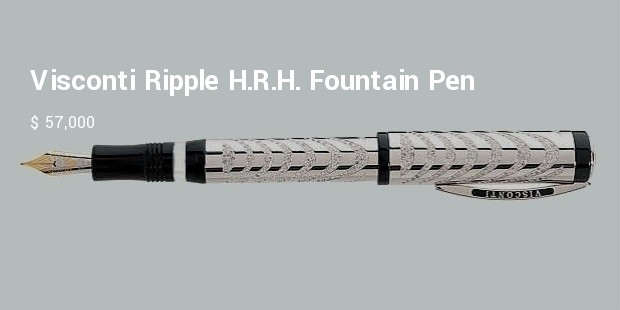 6. Visconti Alchemy H.R.H. Fountain Pens - $57,000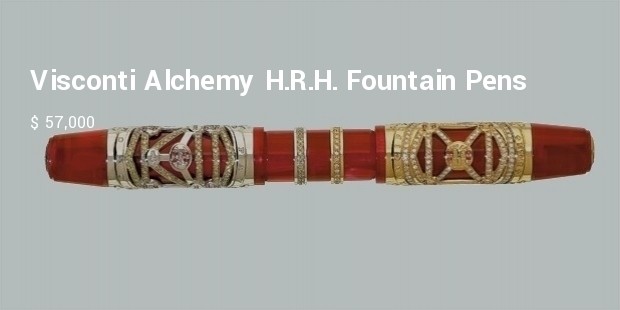 7. Visconti The Forbidden City H.R.H. Fountain Pen - $50,500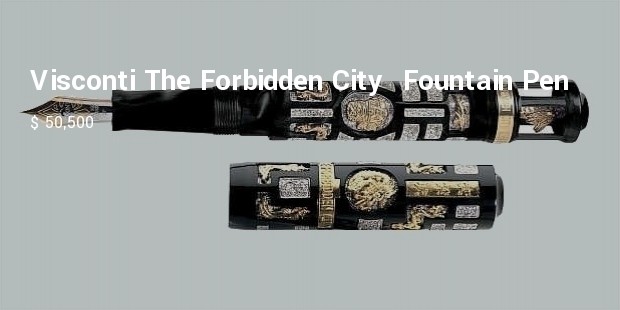 8. MARTE Omas Fountain Pen - $ 43,000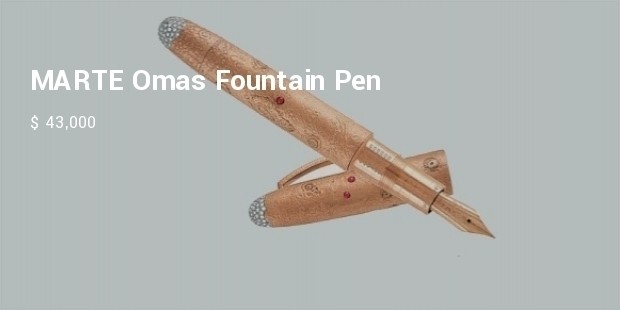 9. Gaia High Luxury Omas Fountain Pens - $ 43,000

10. CREW 60TH White Gold Tebaldi fountain pens - $43,000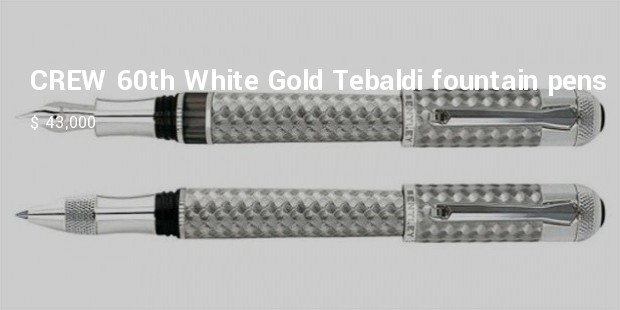 Fountain pens are without question the ideal writing instrument. If you've never used one, buy an inexpensive one off Amazon and try it. So long as you buy one that's reasonably made, you'll never go back. What's your favorite fountain pen ?
Want to Be Successful?
Learn Secrets from People Who Already Made It
Please enter valid Email