Most Expensive Stone Statues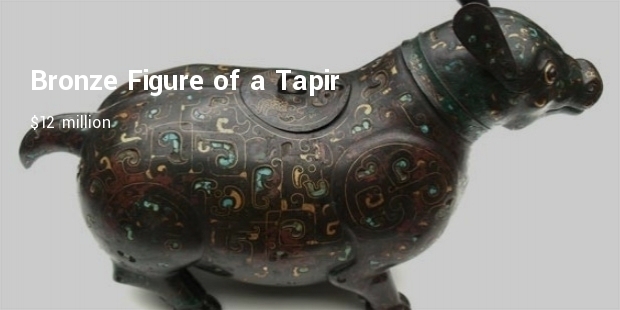 Greeks and Romans are known for their authentic and skilled work in designing stone statues. Since ages, the Romans have been building stone statues of different characters are resembles their pure craftsmanship. Several of their masterpiece work are sold in hefty price and are still regarded as the best work till date.
Listed below are most expensive stone statues built and sold in the history:
1. The Guennol Lioness- $ 57.2 million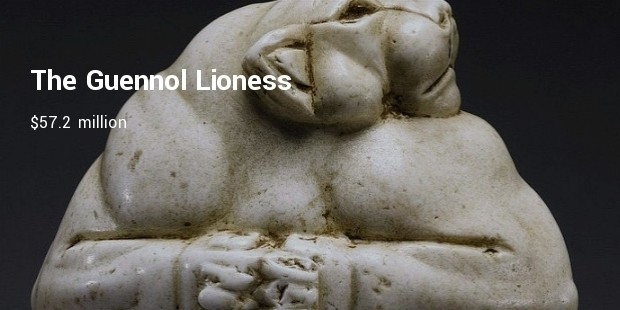 This statue was found at Baghdad and is 5,000 yrs. old limestone. The 8 cm height statue was described by Sotheby's as "one of the last known masterworks from the dawn of civilization remaining in private hands."
2. Artemis and the Stag- $ 28.6 million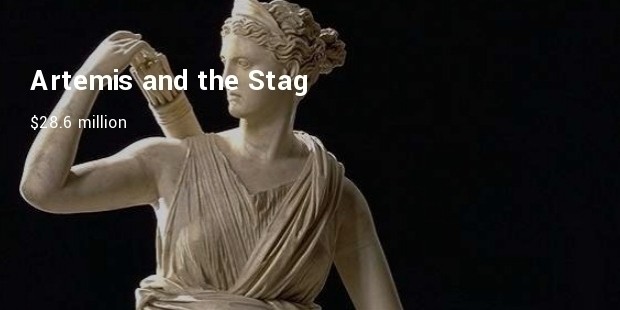 This highest priced statue was sold in the year 2007. The Goddess of hunting and wild animals was originally depicted with an arrow and a bow, but at an unknown time in history.
3. Bronze Figure of a Tapir: $ 12 million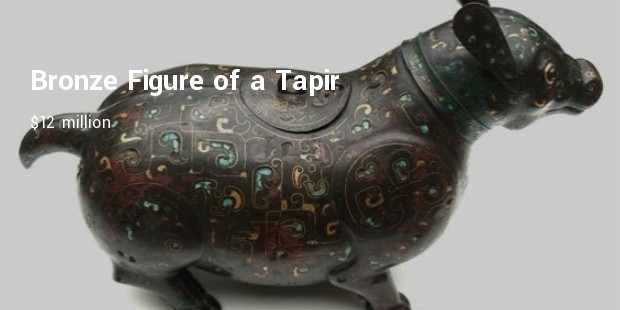 This Chinese figure of Tapir dates back to 4th century. In the year 2007, this 2500 yr. old sculpture was on display for the first time. It featured, removable ring on the back. This bronze statue was sold to a private Chinese collector.
4. The Jenkins Venus- $ 11.7 million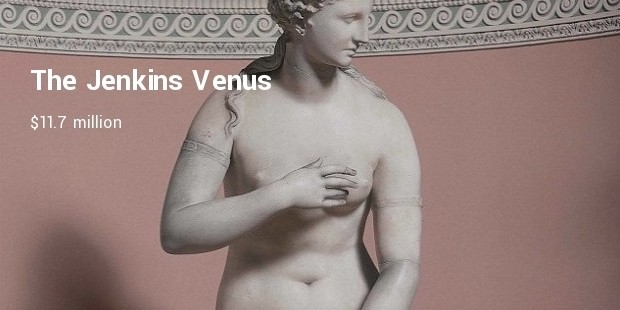 Also known as Barberini Venus or Weddell Venus is known to be the copy of Aphrodite of Cnidus. In the year 2012, Jenkis Venus was sold to the whooping $11.7 million. The buyer was known to be an avid stone sculptor collector.
5. The Canford Assyrian Relief- $ 11.3 million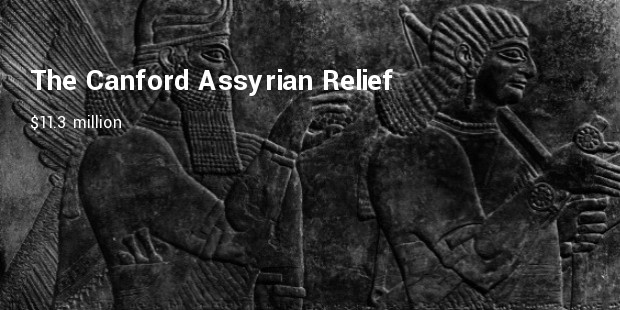 Dates back to 883-859 BC, the statue holds world auction record for "Near Eastern Antiquity". In the year 1994, this statue was sold to Milho Museum for $11.3 million.
6. Ivory Face of Apollo- $10 million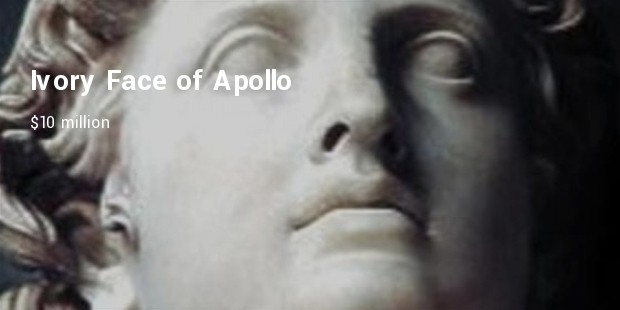 Apollo, the son of Zeus is the Greek and Roman god of sun, light, poetry, truth and plague. The original statue is 6ft high, which was later illegally excavated. In the year 1996, Ivory Face of Apollo was bought at the price tag of $10 million.
7. Cycladic Reclining Female Figure- $16,882,500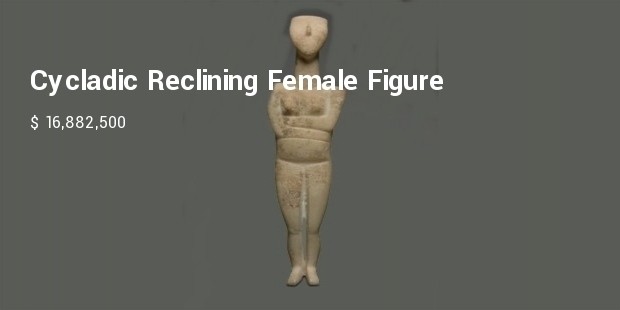 This folded-arm female statue is the most iconic sculpture featuring flexed knees, folded arms and titled head. The statue was sold in the year 2010 to nearly $17 million.
Other most expensive stone statues are:
8. Statue of Aphrodite- $ 18 million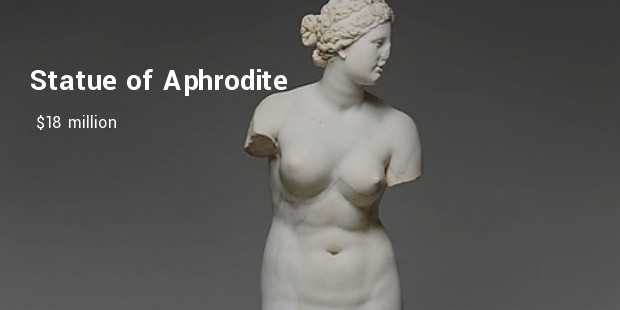 9. Marble Group of Leda and the Swan- $19,122,500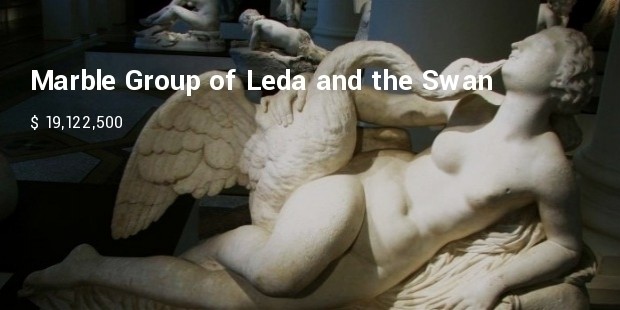 10. Roman Bust of Antinous- $ 23,826,500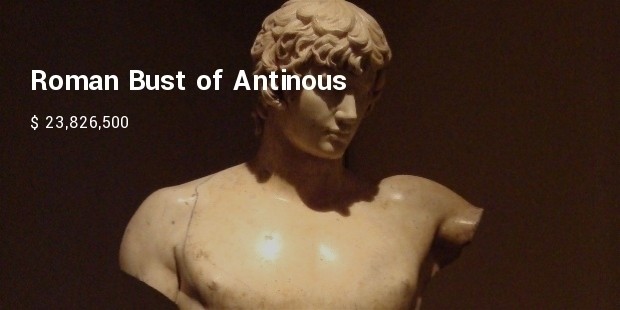 There are many stone statues which are still preserved in museums and are value very high in terms of money. If you are a statue artists and love gathering such statues then be ready to fetch the amount mentioned.
Want to Be Successful?
Learn Secrets from People Who Already Made It
Please enter valid Email