Most Expensive Trucks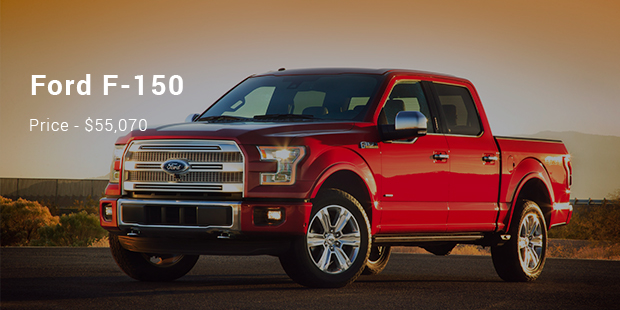 If there are expensive cars and expensive cruises, then, there could be a more expensive truck. With the advancement of technologies today, almost all are getting advanced and getting expensive. But, it is in your decision if you buy those expensive ones or stick to the most affordable ones. However, there are people who are fans of buying their investment through spending their money to expensive stuffs.
Trucks designed to hard to believe utility and we usually have a bit of doubt how this vehicle endured as national-favorite for many years. You can wide range selections of trucks that ranges to different price tags, depend on the style, type and size of the truck.
1. The Ford F-450 Platinum - $69,825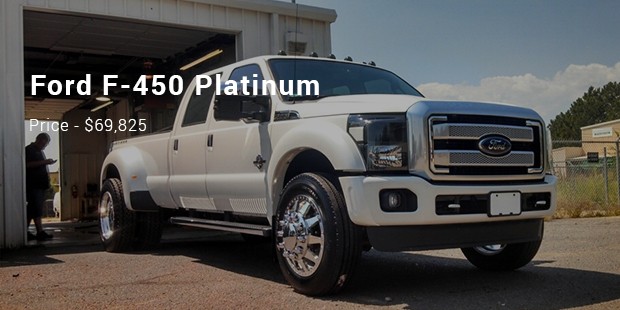 This model of ford truck has been punishing your pocket while riding on the road with its luxurious price tag. The truck is the range-topper in terms of model and trim on the lineup of Super Duty. It has an incredible towing capacity of a super horsepower, you can be sure that almost $70, 000 investment will be a worth it purchase. (Most Expensive Ford Cars)
2. The 2016 RAM 3500 - $56,910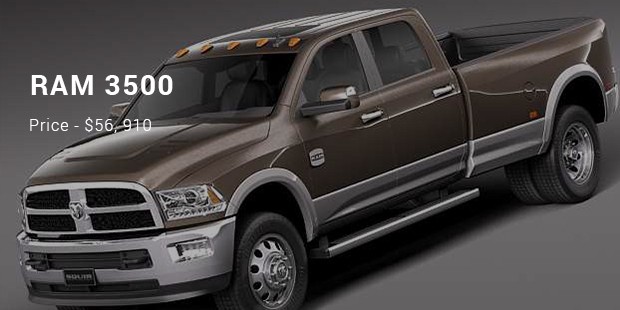 It is a standard specification of the RAM 3500 Longhorn. A luxurious truck with an inspired exterior and a revised cabin, Natura Plus Leather makes up the interiors and the emblems are present in the front and back side.
3. The 2015 GMC Sierra 3500HD - $56,535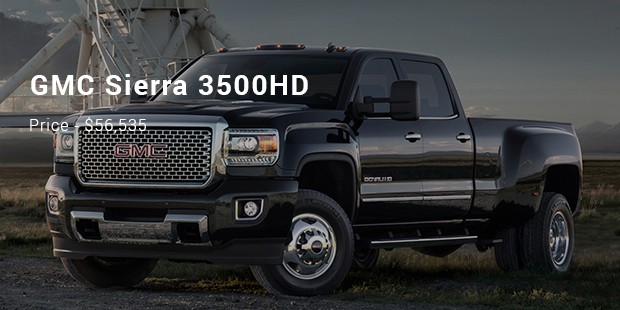 You can call this truck a luxury workhorse.The truck has a 6-speed automatic transmission with overdrive. It features three engines, two bed lengths and three cab styles. Some even call this truck a Taj Mahauler.
4. The Chevrolet Silverado 3500HD High Country - $54,845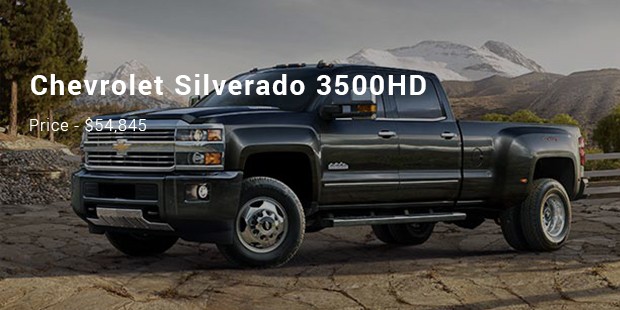 This Chevrolet truck edition had risen up the eyebrows – with smile of many Chevrolet lovers. From the time it was introduced in the truck industry, many consumers have been bragged of desiring to own one of the most expensive truck editions. The truck is equipped with 2 engine options such as 6.6 liter of DURAMAX turbo-diesel V8 and VORTEC 6.0 liter V8.
5. The GMC Sierra 3500 Denali DURAMAX - $65,271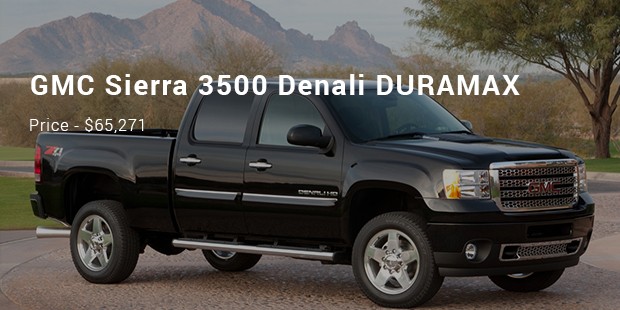 GMC Sierra 3500 is the slighter-bigger brother of the eGMC Sierra 2500 with turbo-diesel engine. It has a buffer stature and dual wheels. Indeed, this model of the GMC Sierra truck had hit the market as being the most powerful model in line of the brand.
6. Cadillac Escalade EXT- $64,000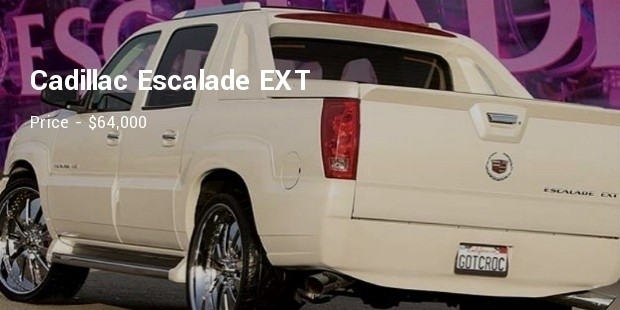 This truck is the only one offered by a luxury brand – Cadillac, it has 403 horsepower, 6.2 litre engine, Bluetooth, rearview camera, 22 inch wheel, and remote starter. Another unique feature is an unusual divider between the passenger compartment and pickup bed. (Most Expensive Cadillac Cars)
7. The 2016 RAM 2500 - $55,820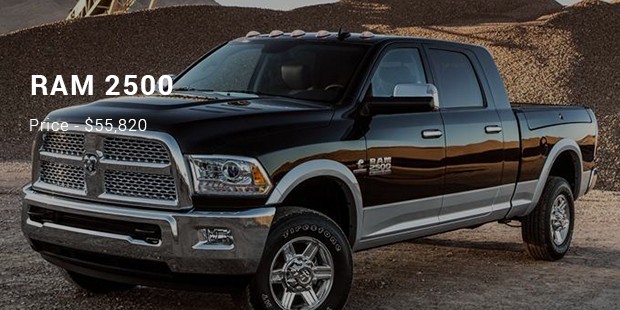 You can choose from an array of versions of the truck ranging from the basic Truck to deluxe Power Wagon. The truck has 18" aluminum wheels; a 6-speed automatic transmission with overdrive. Towing capacity is around 17,980 lb.
8. The 2015 Ford F-150 - $55,070

Fuel economy is the main pros of this truck. It has a 5L V-8 engine, 4-wheel anti-lock brakes, 6-speed automatic transmission with overdrive. High tech features and lightweight body make this truck most likeable.
9. Ford 250 $x4 Platinum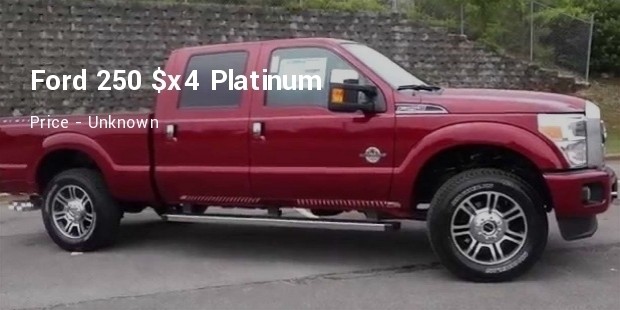 This truck is a part of super duty series. It has a 6.8 litre V* engine, beautiful interiors, powerstoke diesel motor. There are a variety of shapes and trims to chose from. You will surely love this truck for its efficiency and style.
10. The 2015 GMC Sierra 1500 - $53,115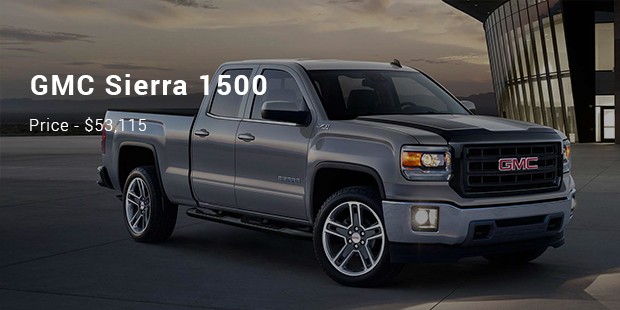 Made as an equivalent to Chevrolet Silverado, this truck is almost the same in the inside. The makes wanted to project this truck as a premium version but missed the mark. The truck has 1.3 L V-8 355hp engine; it has ABS and driveline traction control.
11. 2016 Ford SVT Raptor and Dodge Ram Rebel- $51,050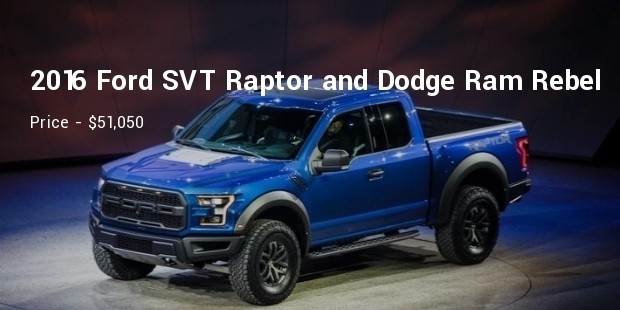 Some features that make this truck lovable are remote starter, rear camera, ram box cargo management systems, and stereo system. The truck is rough and can be used on all types of terrains.
12. Honda Ridgeline- $49,903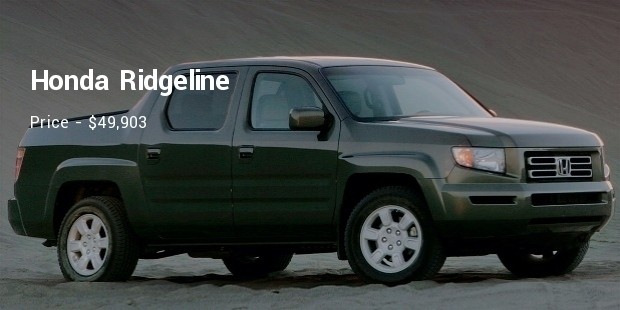 Honda Ridgeline is known for its rugged look and can tow around 5,000 pounds. Upgraded wheels, heated steering wheel, backup sensor and roof rails are some features you will like. With 300 horsepower and 3.5 liter V6 engine you can expect the truck to be powerful. (Most Expensive Honda Cars)
13. Toyota Tundra Platinum: $46,000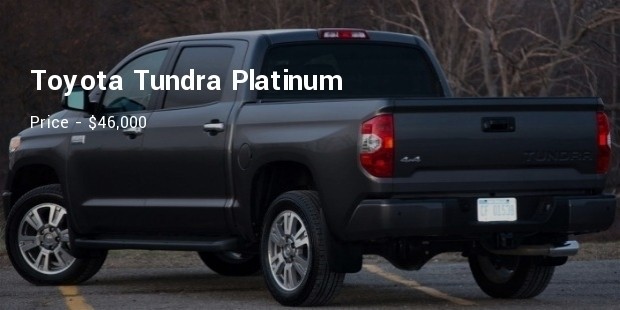 With leather upholstery, Bluetooth, camera, voice activated navigation, and blindspot monitoring, this Toyota truck is designed for luxury. Other upgrades include unique wheels, chrome accessories, and upgraded grille. (Most Expensive Toyota Cars)
14. Nissan Titan SL: $41,500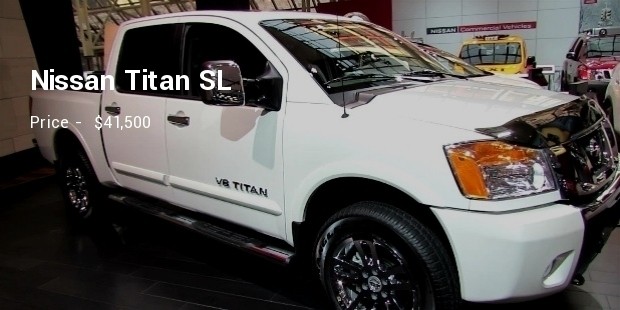 Nissan Titan SL Branded as a premium truck, this truck does not have much of luxury features like perforated leather or chrome. But it boasts of other features like heated front seats, rear obstacle detection, power adjustable pedals. Other options like sunroof and navigation are also available. (Most Expensive Nissan Cars)
All of the above model brands have hit the market with their most expensive truck prices. In fact, the capacities and capabilities of these trucks can beat big trucks out there. The price speaks the capacity of the truck itself. So, if you are looking for a luxurious truck with the best specifications of a big truck-like, then the above list of most expensive trucks can answer what you need.
Want to Be Successful?
Learn Secrets from People Who Already Made It
Please enter valid Email