Most Expensive Car Garages in the World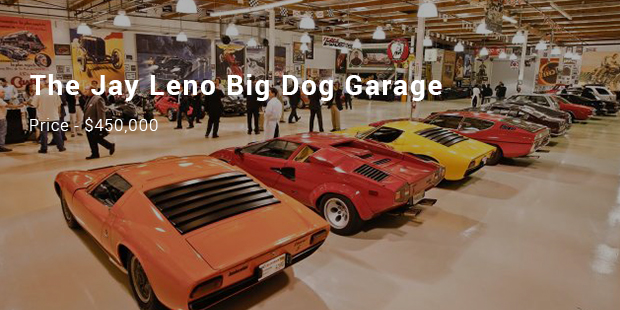 Turn your usual garage into more than that, like putting up a gambling room, a kitchen and dining room. You would just raise your eyebrow once you hear this daydreaming plan, but believe it not, this can be a dream come true once you witness with your naked eyes the most expensive car garages around the world.
You will not simply park your car and leave it, but instead, feel the atmosphere of more than a garage filled with amenities. A living space, mini tennis court and TV in a car garage, would you believe that? You may not, but this is real!
1. The Emirates National Auto Museum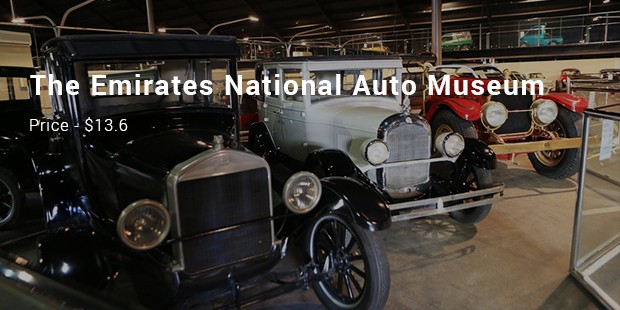 The museum is a gigantic-like structure and size wherein Hamad Bin Hamdan al-Nahyan, UAE royal blood, protected his cars for any climate and it has a pyramid shape.
2. The Jay Leno Big Dog Garage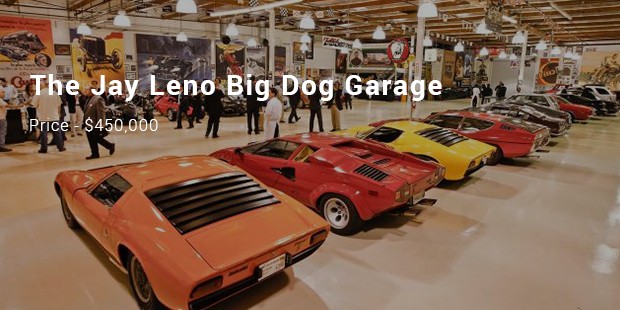 There is not much information on the exact amount of the garage costs after building. However, it took $450, 000 in turning the place green built with solar panels.
3.The John Travolta Garage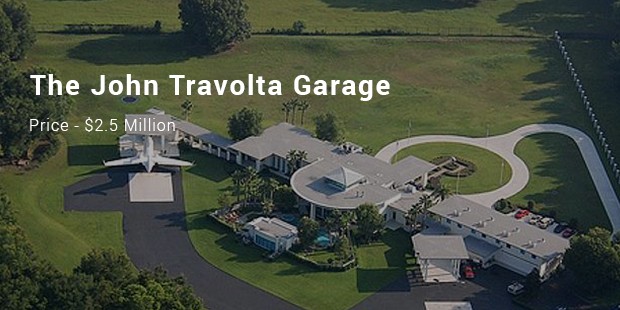 The facility can accommodate Gultfsteam jet Boeing 707.
4. The Ralph Lauren D.A.D Garage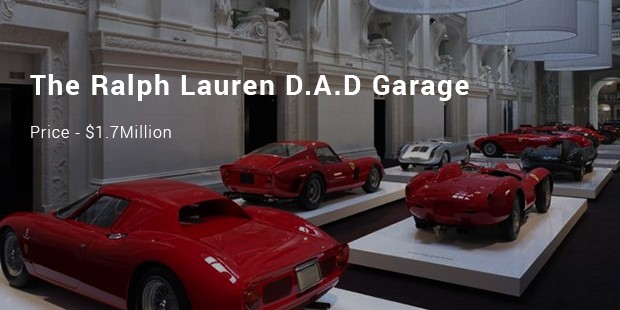 The garage is a two-floor museum-like where cars rest.
5. Tom Gonzales' Garage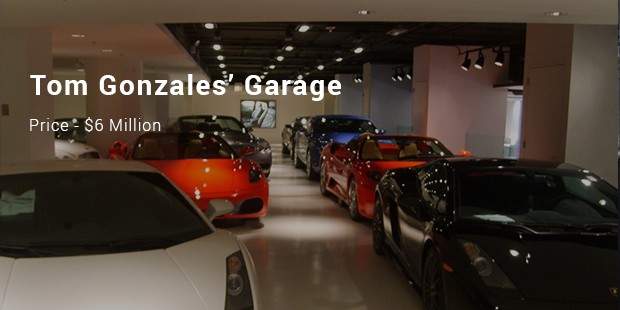 The car garage is like a mansion-built with stored underground that can be accessed through an elevator - a kind of used in aircraft carriers that can lift planes.
6. Craig Jackson's Garage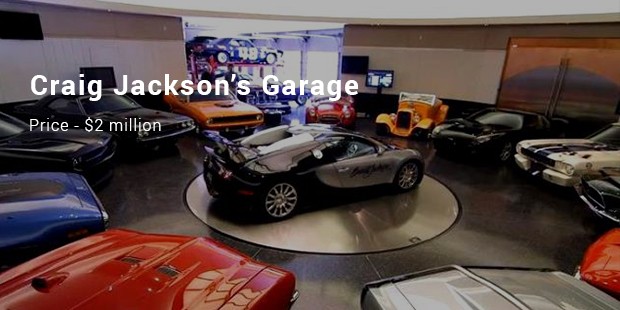 The car garage is a circle-shape built like a house. It's shaped like a tire and had taken 2 years after it was successfully built.
7. Francis Wisniewski Garage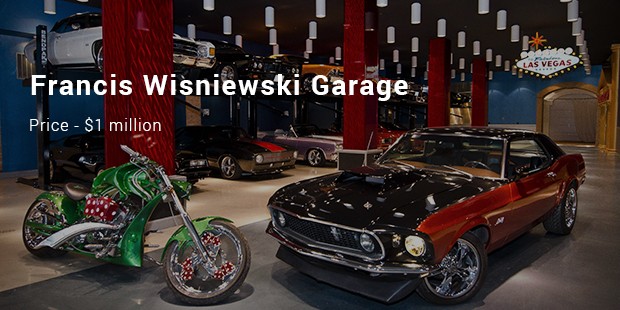 The garage is like a car showroom that took 9 months to design and additional 9 months to successfully build.
8. A Million Dollar Garage in New York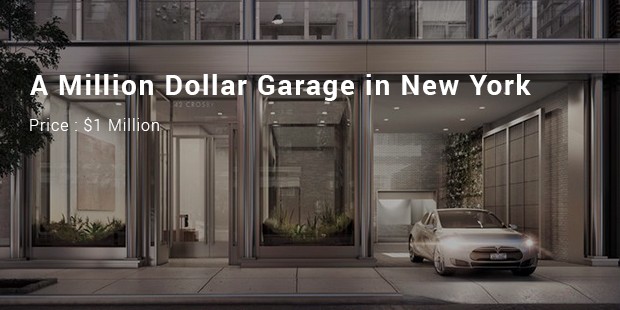 A parking garage with direct street access by a curb in front of the garage door – it is a private garage.These 2 luxury car garages are only examples of a few of the most expensive car garages in the world. There are more expensive car garages, other than these, but the information was prohibited for security reasons. Not all of us can afford of building luxury garages. But, car owners dreamed to have this luxury garage to be called as their own.
Want to Be Successful?
Learn Secrets from People Who Already Made It
Please enter valid Email