Most Expensive Motor Homes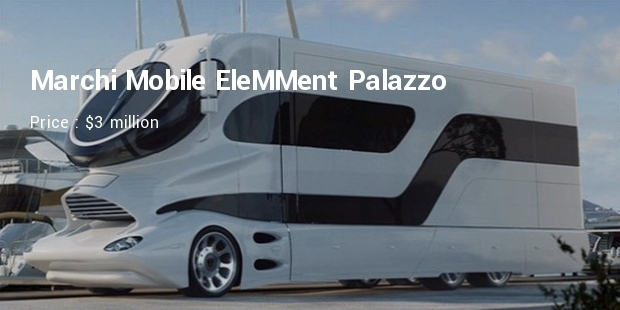 Often referred to as a motor coach or caravan, Motor-homes are automotive expensive recreational vehicles, which serve as luxurious homes or hotels. Expensive motor-homes usually contain a kitchen, one or more bed, a washroom and a sitting area. Motor-homes are most popular in the US, UK, and Canada. They are primarily invented for relaxation activities like a vacation or encampment.
These days, tourists also use these vehicles especially when they have to stay in the rural area for a number of days. Here, a list of the top ten most expensive Motor-homes in the world.
1. Marchi Mobile EleMMent Palazzo – $3 million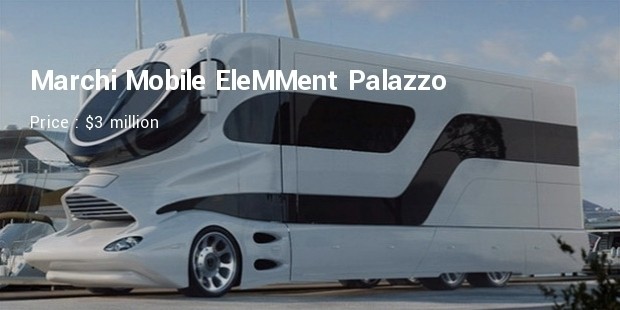 The $3 million Marchi Mobile EleMMent Palazzo is considered as the world most expensive Motor-home. The interiors closely resemble a luxurious hotel room. The 40 feet long two-storied motor coach is available in white or flashy gold exterior.
2. Featherlite Vantare Platinum Plus - $2.3 million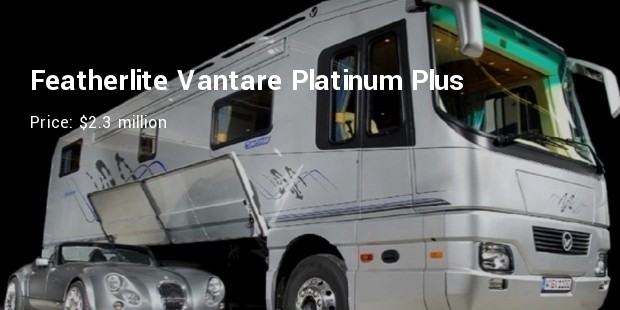 Its Swarovski crystal roof makes it one of the most expensive Motor-home ever. It also has features such as weather alert and real-time traffic signaling using the state-of-the-art Avic N-2GPS.
3. Millennium Luxury Coaches with hand-built interiors -$2.3 million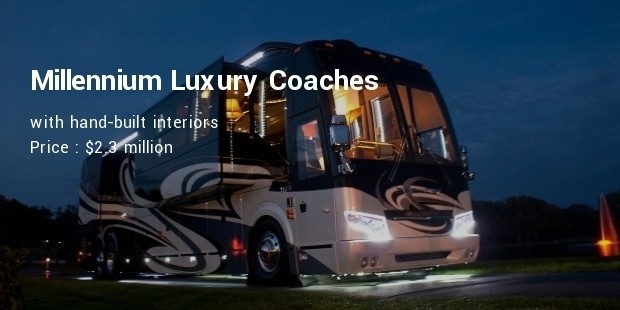 With a combination of brown and cream coloured exterior, this 45-feet luxury coach looks very attractive. Priced at $2.3 million, it is one of the most expensive Motor-homes in the world. It has an in-built smart home mechanization and pressure washer arrangements.
4. Liberty Coach Fairfax Edition -$2.2 million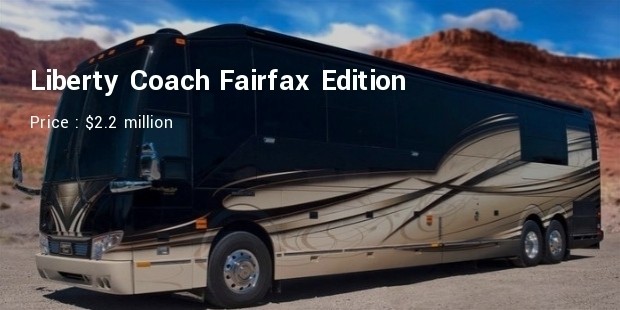 Liberty coach designed lux Fairfax Motorhome has been sold at a price for $2.2 million. Keeping comfort and luxury in mind Liberty in collaboration with Apple Inc., has incorporated the best video, audio, air conditioning and luminance facilities in the motor-home.
5. Marathon Coaches' Remote-controlled designer coach -$2.1 million

6. 2016 Newell Coach Quad Size - $1.8 million

7. 2015 Prevost H3-45 VIP – $1.6 million

8. 2015 Foretravel IH-45 Luxury Motor Coach – $1.3 million

9. 2014 Country Coach Prevost – $1.0 million

10. 2014 Newell 45 TAG 2020 P - $925,000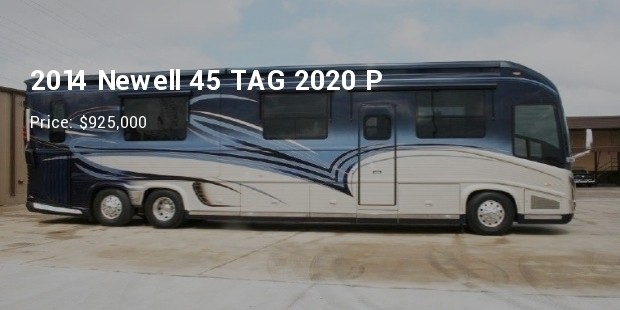 A deluxe Motor-home can enhance the pleasure of journey by road. If it is affordable, you can buy an expensive one to enjoy your leisure time.
Want to Be Successful?
Learn Secrets from People Who Already Made It
Please enter valid Email