Most Expensive Honda Cars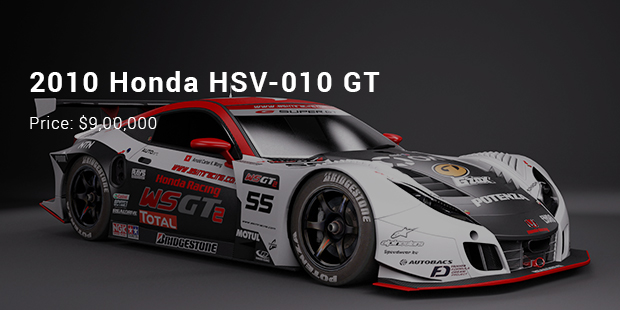 Honda is one of the most renowned car makers of the world and stands 6th in the international list of top automobile manufacturers. The Honda cars are renowned for their world-class styles along with unsurpassed performance, mileage and comfort level. Given the superior aura assured by the Honda wheels, it's pretty natural that these state-of-the-art cars would command a high price tag.
In fact, Honda was the first to come up with a dedicated luxury car brand. The brand surely has got some of the most expensive cars. Here we have come up with a list of most expensive vehicles from Honda.
1. 2010 Honda HSV-010 GT - $9,00,000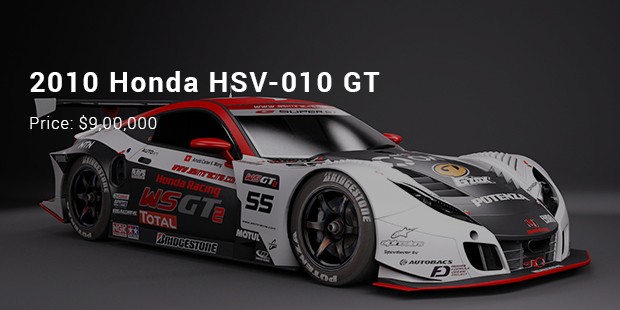 The HSV-010 GT is a super racing car with a super stylish make. The car is equipped with a 3.4 l engine displacement and it produces 500 bhp power. It weighs around 1100 kg and its top speed is 300 kph.
2. 2002 Honda NSX-R - $1,30,000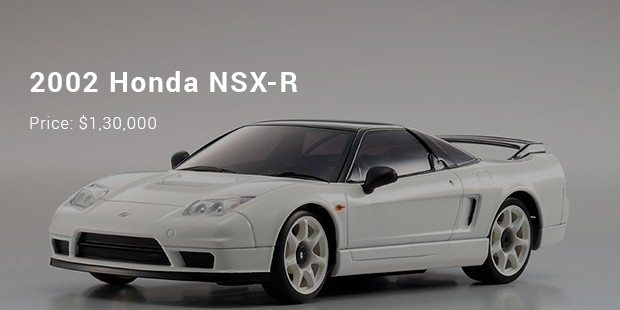 This is again a glamorous launch from the renowned Nippon auto maker. The dashing steam comes with 3.2 l engine displacement capacity and produces 280 bhp. The car weighs around 1270 kg and its bhp/weight is 221 bhp/tonne. In regards to maximum speed, it is 270 kph for NSX-R.
3. 2015 Honda Civic Type-R - $90,000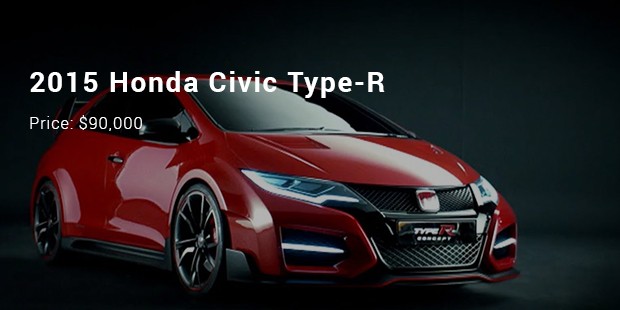 The Civic Type-r looks smart and is one among the unanimous favorites across the auto scene. The car comes with 2l engine displacement and produces 310 bhp power. Its bhp/weight is 207 bhp/tonne and its top speed is 269 kph.
4. 2009 Honda S2000 Ultimate Edition - $90,000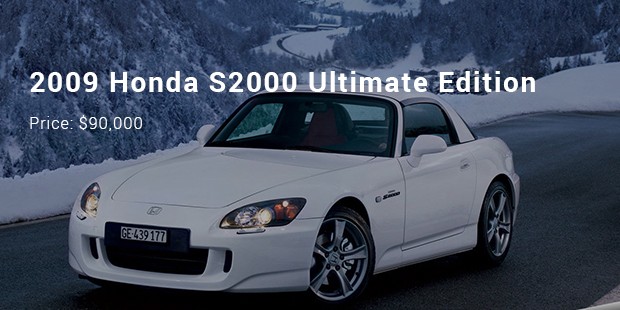 The S2000 Ultimate Edition is another one of the most coveted cars from Honda. The car is backed by 2 l engine displacement capacity and it assures 241 bhp. It weighs around 1250 kg and its maximum speed is 240 kph.
5. 1990 Honda NSX - $80,000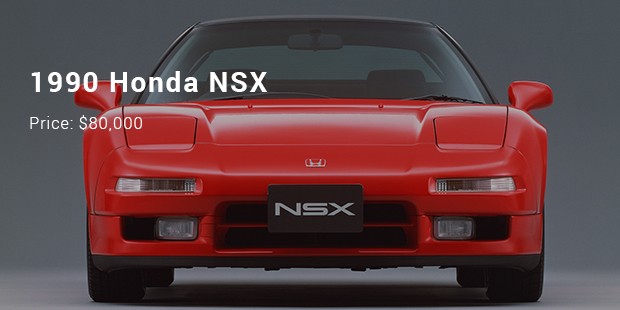 6. 1999 Honda S2000 - $70,000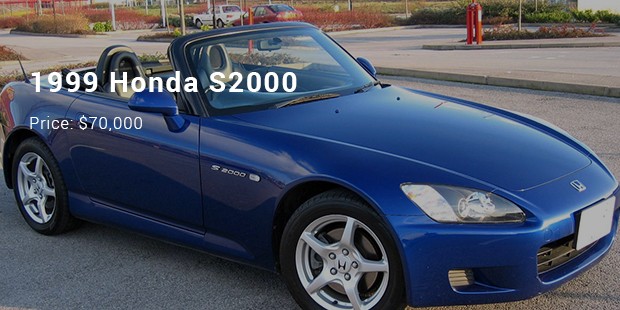 7. 1997 Honda Prelude Type SH - $20,000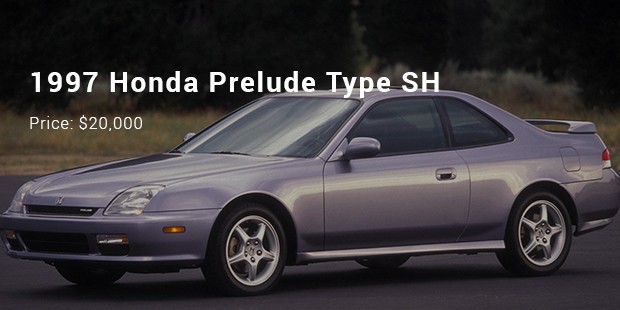 The most expensive Honda cars are some of the most premium wheels of the world. They are equipped with a guarantee of amazing performance, ultimate comfort and great style. It's always quite an experience to drive or ride the most expensive Honda vehicles.
Want to Be Successful?
Learn Secrets from People Who Already Made It
Please enter valid Email