Most Expensive Mountain Bike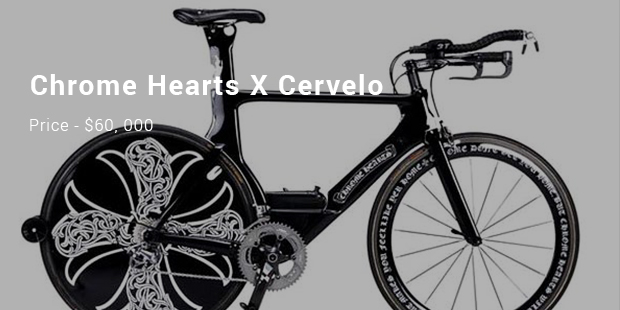 Are you an environment-lover? If so, then you must be contributing good aspects of promoting a safe and secure environment or engaging in an environmentally-friendly program, to secure in having a healthy and safe Mother Earth. Perhaps, you can be that person who hated those smokes from vehicles. What if- looking for the most expensive bike in the market is your goal and purchased it for you? It can be a good example if you start to ride by a bike showing how you are very much concerned about having a pollution-free environment.
You can actually own a luxurious bike if you want, and if you can afford. Of course, you can never have it without money. Here you go, check out the list of most luxurious bike in the market.
1. The House of Solid Gold 24K Gold Extreme Mountain Bike - $1,000,000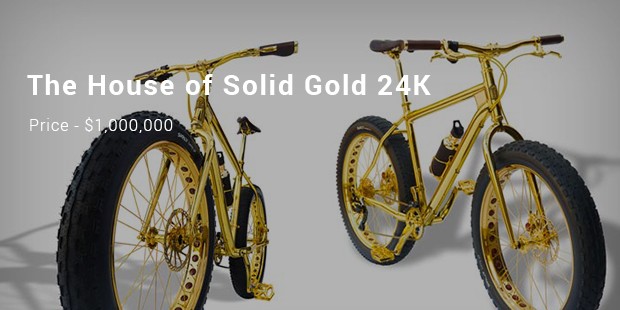 There are only 13 limited editions of these 24K gold fat mountain bikes made. It has an emblem set with 500 golden sapphires and 600 black diamonds.
2. The Damien Hirst Butterfly Trek Madone - $500, 000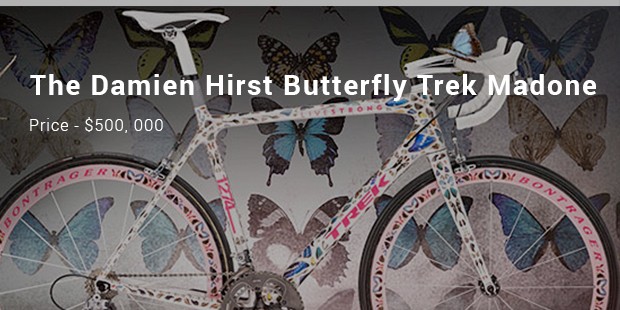 Damien Hirst – the designer of this amazing and uniquely-designed of bike used genuine wings of a butterfly on the rims and frame with a winning bid of half-million bucks.
3. The Trek Yoshimoto Nara - $200,000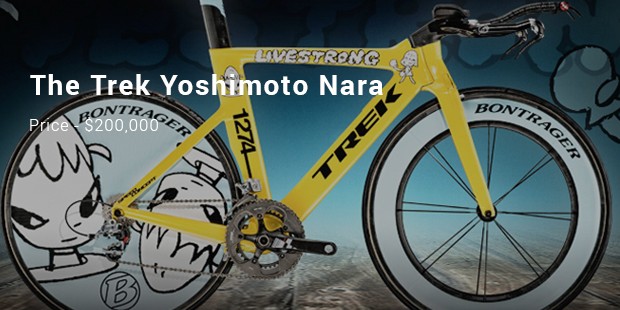 The mountain bike is a product of partnership. It was created to honor Lance Armstrong.
4. The Kaws Trek Madone - $160,000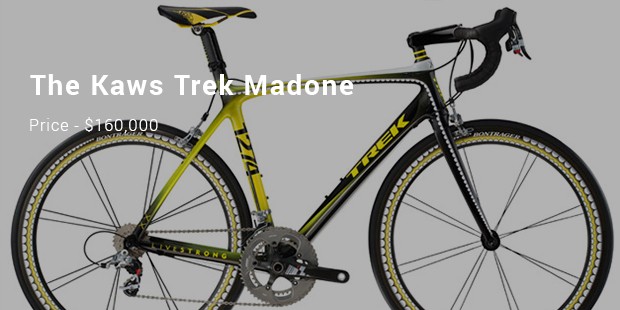 A biked created for Armstrong's daily cycling, painted with black, white and classic yellow theme.
5. The Auramania Crystal Edition Gold Bike - $114,000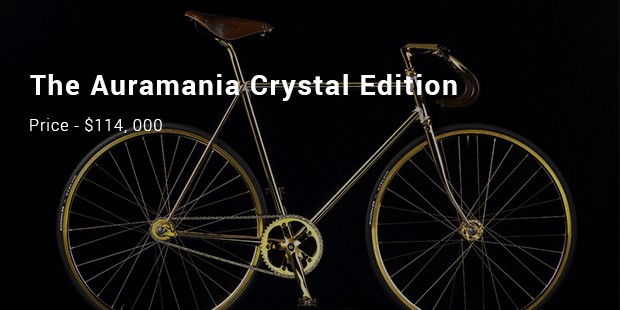 A mountain bike with plush creation for those who wanted to conquer and ride roads and trails in luxury; it has a frame from 24k karat gold and decorated with 600 Swarovski crystals at the crossbar.
6. The Trek Madone 7 – Diamond - $75,000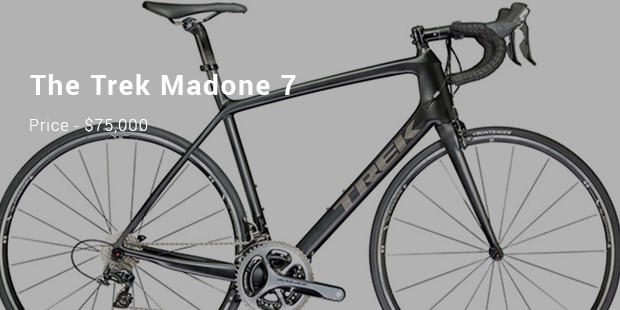 The Tred Madone 7 Diamonds – a rare specimen among selections of mountain bikes.
7. Chrome Hearts X Cervelo - $60, 000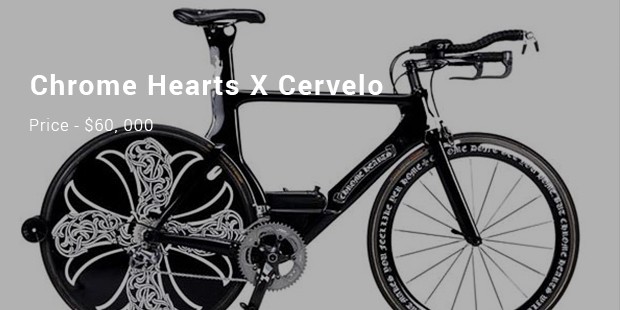 It is a type of luxury mountain bike with bling bling, a collaboration of Cervelo and Chrome Hearts.
8. The Montante Luxury Gold Collection - $46,000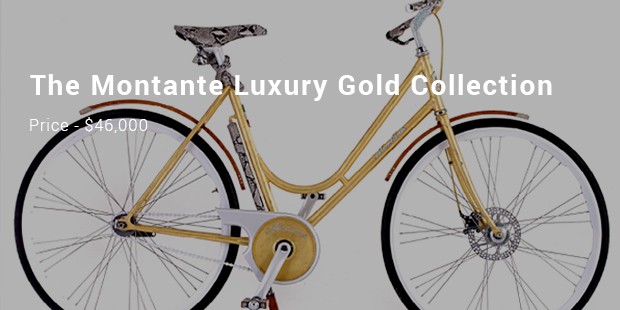 9. Aston Martin One -77 Cycle - $37,905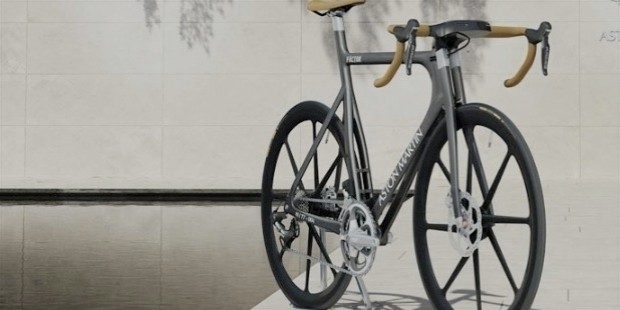 This one comes from the four wheeler manufacturer 'Aston Martin' based on its One-77 car. It is made of carbon fibre & has an integrated lighting system of LEDs with a computer enabled monitoring system. It is also powered by hydraulic disc brakes.
10. Phanuel Krencker's 'Bicyclettes de Luxe' - $34,425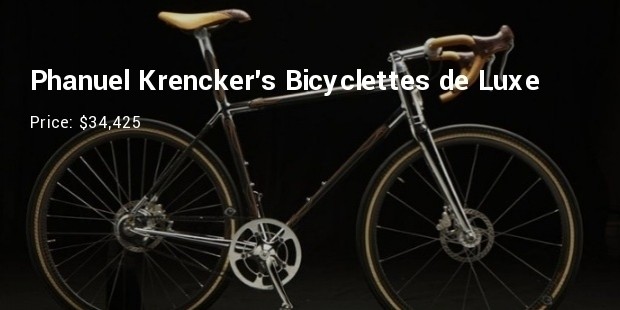 The legendary bicycle maker Phanuel Krencker crafted & created this piece for the 7th edition of the North American Handmade Bicycle Show (NAHBS) & comes in chrome & carbon fibre. It includes an aluminum Rohloff shifter body, a calfskin and alligator saddle, a gold-plated decal, and a Baccarat crystal head tube badge.
11. KGS Tier 3 Custom Bike - $32,000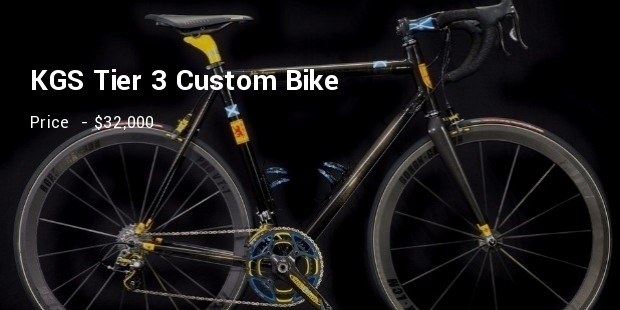 These are a set of custom made bikes manufactured by KGS and that's why the number of units produced per year is lesser. Its design is based on each rider's comfort & needs. Over and above, each bike is decorated with a custom paint job and requested details, which makes them even more unique.
12. BMC Hublot Team Machine - $19,500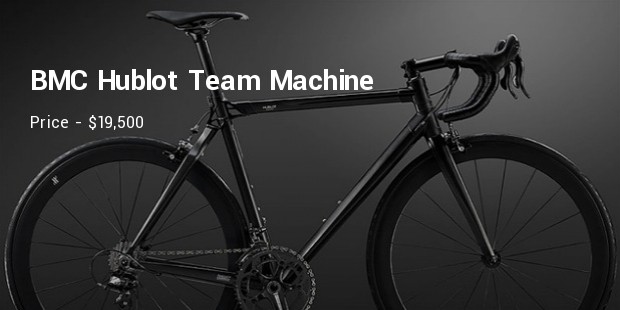 A complete Swiss product created by Swiss bicycle manufacturer BMC along with Swiss watch manufacturer Hublot. It's a limited edition bike made of ceramic, rubber and carbon. It is exclusively sold through the watch manufacturer's distribution channel.
13. Colnago for Ferrari Di2 - $16,700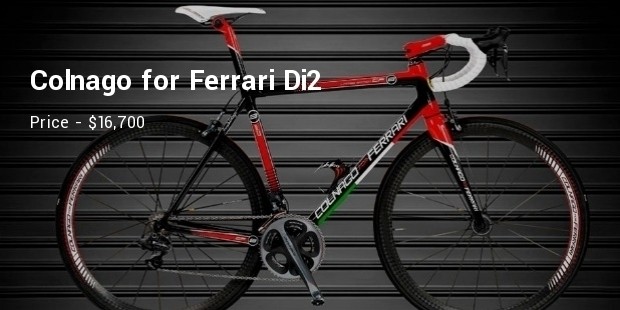 Ferrari & Colnago teamed up to create this bike with most advanced technologies. It weighs not more than 6kg and that's because of carbon fibre frame & 3PRS technology. it is equipped with advanced electronic gear shifting and highly balanced handling. The Colnago and Ferrari team has only produced a limited number of 50 units.
The mountain bike has an ordinary look but when you stare it, you will recognize that it is adorned of 1,000 Swarovski stones and covered with a gold leaf.Surprisingly, this list of world's expensive mountain bikes is just a sample of us to take a glimpse. Once you get interested of these amazing and luxurious-eco friendly vehicles, you would not simply admire it, but decide on buying it as an investment. For those who are eco-lover and bike-lover, this is your chance to should the world how proud you are with your unique kind of interest, grab now!
Want to Be Successful?
Learn Secrets from People Who Already Made It
Please enter valid Email