8 Most Expensive Dog Products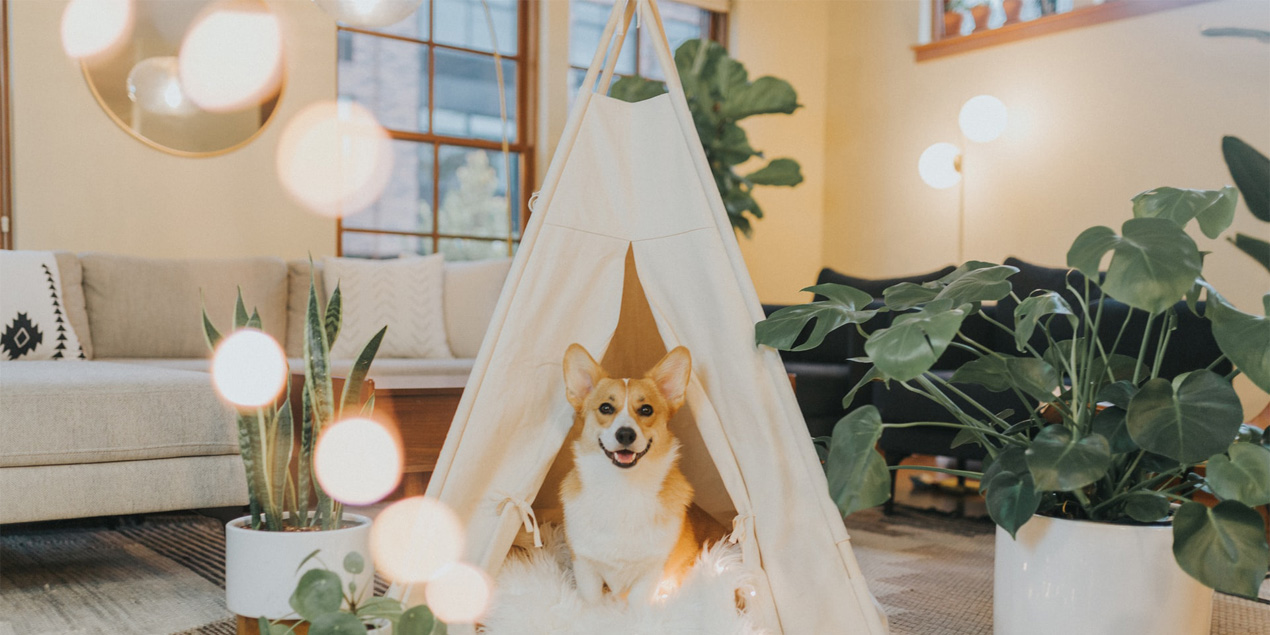 With National Spoil Your Dog Day coming up, it's time to celebrate one of the most beloved animals which have become a fixture in homes for centuries. Adorable, kind, and protective; it isn't surprising that dogs get so much love from their owners to the point that they also get a fair share of the household's budget. Knowing that owners would do anything for their pets, this has created an opportunity for retailers to make pricey dog items even pricing them for millions of dollars. Here are the eight most expensive dog products to date:
1. Dog Tiara - $4.2 Million
Thai jewelry designer Riwin Jirapolsek is the man responsible for crafting the most expensive dog product in the world: a dog tiara costing a spectacular $4.2 million. Jirapolsek created the tiara for his 15-year old Maltese, Kanune, with the item made from titanium encrusted with 250-carats of emeralds and diamonds.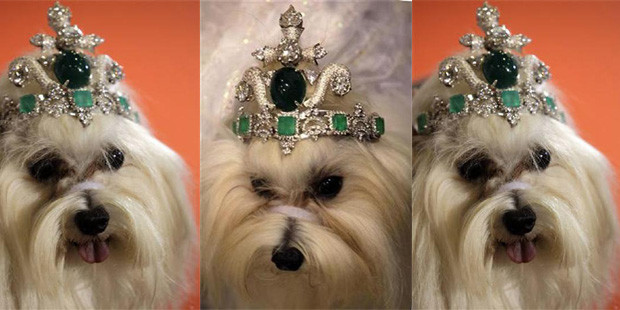 Even with the huge price tag, Jirapolsek doesn't plan on selling the tiara as the stones were given to him by his mother. The item, which took two months to complete, debuted in a 2009 Bangkok dog show. Jirapolsek later designed another item for Kanune, this time in the form of a jeweled hair clip.
2. Amour Amour Dog Collar - $1.8 Million
Dubbed as the "Bugatti of dog collars", the Amour Amour dog collar from I Love Dogs Diamonds costs a massive $1.8 million. This 52-carat diamond collar includes 1,600 handset diamonds with a seven-carat, D-IF, brilliant-cut center diamond. It's then stitched together using crocodile leather and platinum, resulting in a luxurious piece of jewelry that can also be worn by the pet's owners.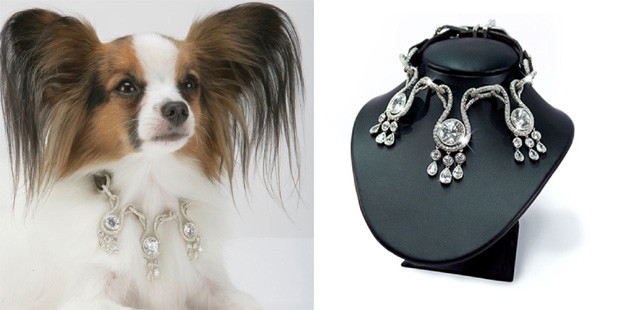 The Amour Amour isn't the only pricey pet item the jeweler is selling. In fact, it sells an entire collection of diamond-studded jewelry under the I Love Dogs La Collection de Bijoux line, including the Amour de la Mer and L'Etoile. The Amour de la Mer, in particular, is made from 8.5-carat sapphire illuminated by over 600 hand-set diamonds.
3. Louis Vuitton Dog Carrier - $58,000
Louis Vuitton's iconic Monogram bag is also available for dogs, and it doesn't cost any cheaper compared to the same bag sold to humans. The price makes it more expensive than the Louis Vuitton Monogram canvas handbags, costing $58,000. Specifically available for small dogs, this pet carrier bag features golden brass pieces as well as a double zip-around closure and a breathable side mesh window.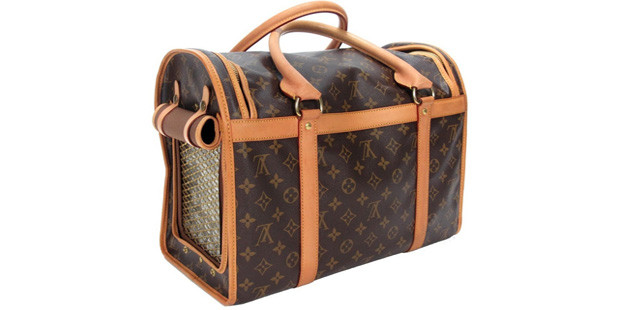 Founded in 1854 by French designer Louis Vuitton, the brand is well-known all over the world with 460 stores in 50 countries. It operates under holding company LVMH Moet Hennessy, a holding company that also runs other luxury brands such as Christian Dior, Givenchy, Marc Jacobs, Stella McCartney, among others.
4. Louis XV Pet Pavilion - $24,000
From a pet carrier to a pet pavilion, life doesn't get any better for spoiled dogs with million-dollar owners. Although pets don't really need separate quarters especially if they're placed indoors, having a pet pavilion costing $24,000 might as well be a priority purchase especially if there's some extra cash to spare.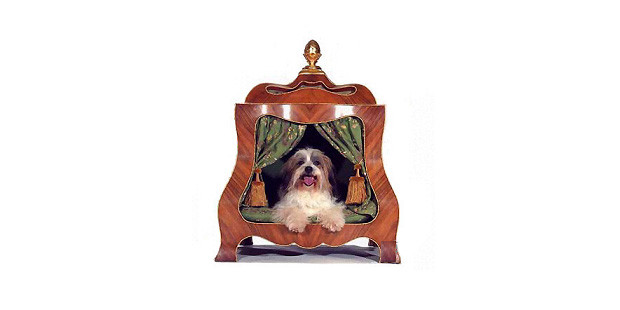 This luxurious little pet home is modeled after 18th-century French Rosewood furniture designed during the time of King Louis XV. When not used for its actual purpose, it can also serve as beautiful decor in the house's interior or exterior.
5. Swarovski Crystal Bathtub - $6,995
A bathtub for humans isn't exactly the best place to clean a dirty dog. Aside from the dirt and mud that fills up the bathroom, dog hair clogging the drains may also pose a big problem. One alternative to solve this problem is the Swavorski crystal bathtub sold by Posh Puppy Boutique for $6,995.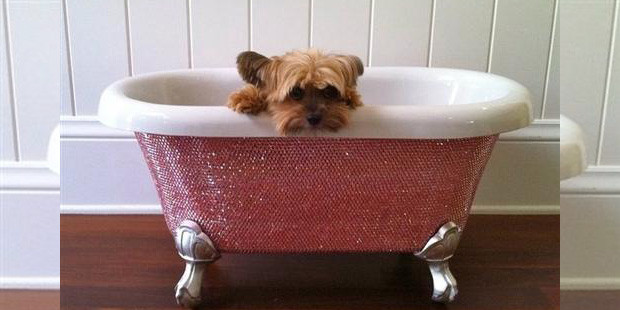 Inspired by a 19th-century claw foot tub, this baby bathtub is made from Swarovski crystals which are all attached by hand. It's also available in a variety of colors. Posh Puppy Boutique is a California-based pet store selling numerous luxury pet items including carriers, apparel, beds, and harnesses.
6. Gold-Thread Pet Mattress - $3,000
Italian mattress company Magniflex isn't just known for making high-quality mattresses, but also high-quality pet mattresses: one in particular is the handmade mattress made from pure gold. Specifically, the mattress is made from 22-karat gold threads and costs around $3,000 ($30,000 for a full-size bed for humans).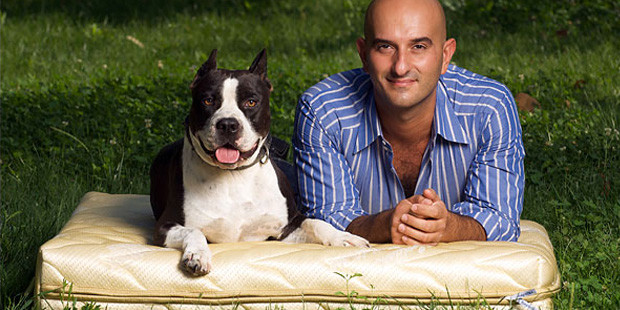 Magniflex is one of the leading mattress makers in the world with a product line that includes mattresses, beds, pillows, accessories, and pet items. All of its products are shipped from Italy, exporting to more than 99 countries.
7. Robert Cavalli Pet Collection - $1,200
One of the most notable fashion designers in the world, Robert Cavalli is best known for designing exotic prints and sand-blast jeans. He also runs his own high-end fashion house, selling an assortment of items including luxury clothing, perfume, and leather accessories under the Robert Cavalli line. The fashion icon is also known for his love of pets, creating a high fashion pet line with products selling up to $1,200 each.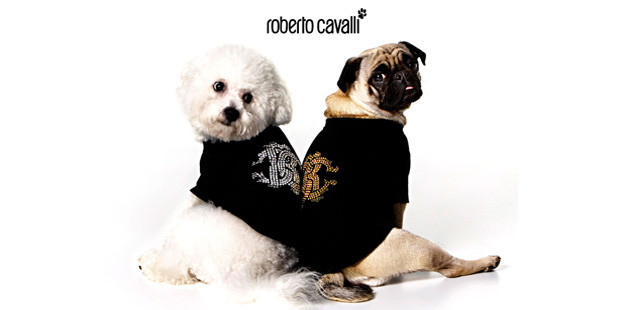 The collection includes t-shirts emblazoned with the designer's initials, velour tracksuits, silk printed shorts, puffer jackets, as well as accessories such as passport wallets, collars, leashes, and bags. "Me and Roberto have always loved animals, (so) it came as a natural conclusion to bring a bit of our style to the canine universe," said Roberto's wife Eva who also co-owns the brand.
8. Versace Barocco Pet Bowl - $1,168
Although it isn't as expensive as the other items on the list, the Versace Barocco pet bowl isn't cheap by any means costing $1,168. Designed by one of the top fashion companies in the world, it isn't surprising that this item was slapped with a $1,000 price tag.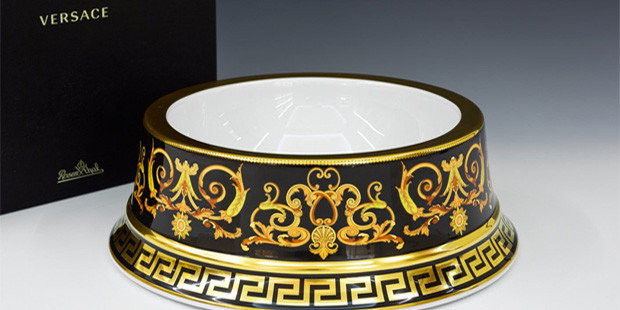 The Barocco, as the name suggests, essentially takes its design from 16th century grandiose and exaggerated Baroque designs. The floral designs are crafted using 22k gold and the bowl itself is made using pristine porcelain. Dogs will most likely slurp all over Barocco but it really doesn't matter for owners since their adorable pets are making a mess in a thousand-dollar food bowl.
In Closing
Pampered pets deserve all the love in the world. This has resulted in pet grooming costs skyrocketing in the past decade. At this rate, National Spoil Your Dog Day may have to be celebrated every single day.
Want to Be Successful?
Learn Secrets from People Who Already Made It
Please enter valid Email