7 Most Expensive Pet Hotels in the World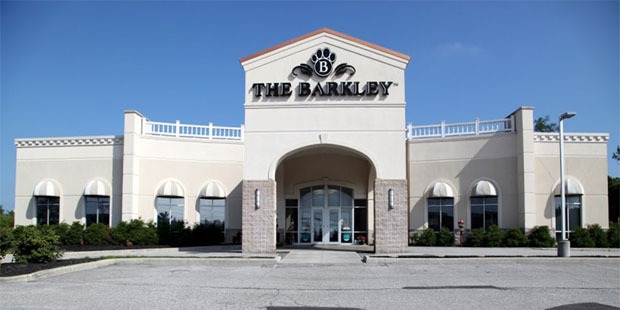 Pet friendly hotels have been on the rise in recent years. This has mostly been attributed to more pet owners looking for alternative locations to temporarily leave their dogs for a few hours to a few days. But not all pet hotels are priced the same, with some even costing hundreds of dollars for boarding and grooming services. Here are the five most expensive pet hotels in the world:
1. Barkley Pet Hotel
The Barkley Pet Hotel and Day Spa in Ohio is one of the most expensive, if not the most expensive pet hotel in the world. Barkley offers dog and cat boarding as well as numerous activities including group/private play time, pool parties, and tuck-in belly rubs, among others. Boarding costs range between $38 and $95, with the most expensive room (manager's suite) featuring a twin-size bed with pillows and dog-designed stairs as well as a television. A personal pet cam is also placed in the room so that owners can watch their pets 24/7.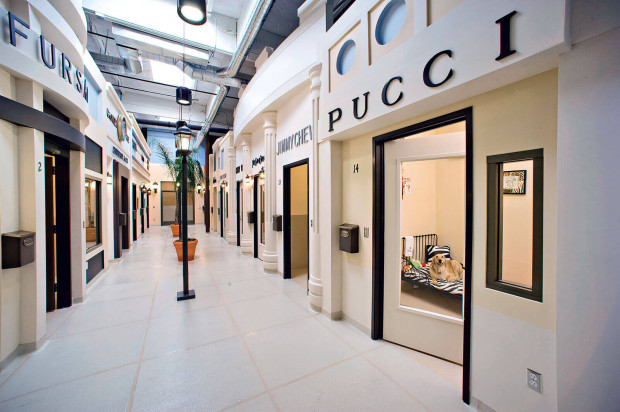 Considered as a top pet accommodation in the country, the Barkley Pet Hotel has already booked more than 500,000 appointments in its Ohio and California locations. The hotel also has two locations in India, particularly in the upscale neighborhoods of Worli and Malad.
2. Actuel Dogs
Billed as the first luxury pet hotel in Paris, Actuel Dogs offers heated pools and massage salons as well as gyms and training programs for their canine customers. Actuel Dogs is also recognized as one of the top pet hotels in the world aside from being the first pet hotel in Paris' capital. The dog friendly hotel features four single rooms and two suites which cost between $36 and $48 per night. Each room is also equipped with a television as well as a pet cam. For walking activities, hotel staff brings the dogs to the Bois de Vincennes which is a park located just beside the hotel. Bois de Vincennes is the largest public park in France and was developed by France's last monarch Napoleon III between 1855 and 1866.
3. Chateau Poochie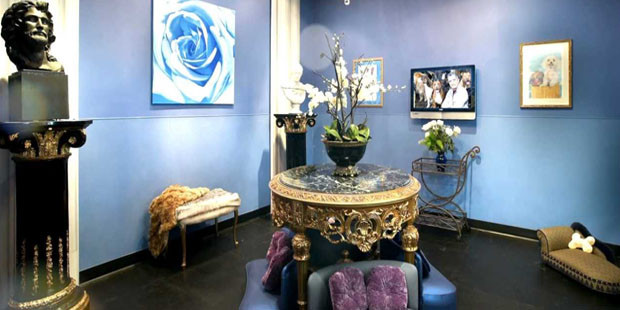 Considered one of Florida's finest pet hotels, Chateau Poochie features luxurious dog boarding and top-of-the-line salon and spa services. The hotel's ambassador and crown jewel suites (which cost $76 and $87 per night respectively) comprises of deluxe bedding, panoramic glass walls, crystal chandeliers, flat screen TVs, and classical music, among other amenities. The hotel also employs an on-site holistic nutrition advisor of whom clients can get a consultation via appointment. The nutrition advisor specifically provides pets with a diet and treatment plan that doesn't include chemicals or preservatives. Chateau Poochie was previously featured in CNBC's "World Most Exclusive Pet Resort and Spas" and Animal Planet's "Extreme Luxury Pet Digs."
4. The Ings Luxury Cat Hotel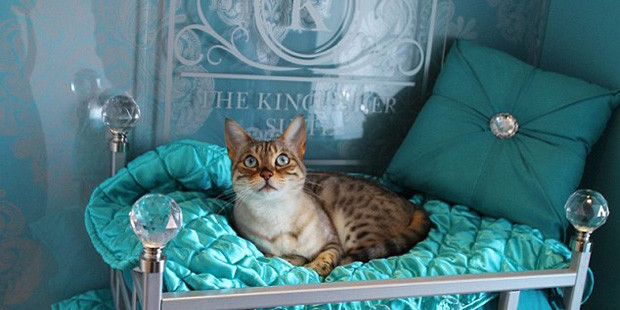 Since cats consider themselves to be superior animals, there is no other place to bring these feline companions than a luxury cat hotel. The Ings Luxury Cat Hotel located in the town of Dewsbury, England boasts some of the most luxurious amenities of any pet hotel in the country. The hotel is composed of 12 suites priced between $28 and $57 and also features a more luxurious accommodation option (tower suites) priced around $48 to $76. Each room comes with a flat-screen TV and under-floor heating. During their free time, cats can get access to the hotel's outdoor balconies and scratching platforms.
5. K9 Resorts Luxury Pet Hotel
Much like the Barkley Pet Hotel, the K9 Resorts Luxury Pet Hotel has gained a reputation of being one of the most lavish pet accommodations in the United States. The hotel is also internationally recognized, winning the IBPSA Pet Care Business Excellence Awards as well as being a member of the said international research organization. K9 Resorts composes of multiple executive rooms and luxury suites that feature Kuranda bedding, glass doors, and Blue Buffalo premium dog food. The hotel also features an outdoor courtyard where dogs can freely roam and socialize with other pets. Aside from its Florida location, K9 Resorts also operates in multiple locations in New Jersey, North Carolina, South Carolina, Pennsylvania, and Texas.
6. Pooch Hotel
Pooch Hotel, which is one of the largest pet hotel chains in the U.S. with locations in multiple states, is best known for its top-notch dog boarding, daycare, and spa services. Dogs staying overnight or multiple days in Pooch Hotel are treated with 24/7 veterinary care as well as webcams that can be accessed by their owners. Dogs can also roam in the playground and/or swim in the pool and can be groomed (bath, brush-out, facial, pedicure) depending on the owner's request. Additionally, training programs are available such as outdoor hikes and treadmill walking. Any dog breed is allowed in the Pooch Hotel which has 10 locations across California, Connecticut, Illinois, Massachusetts, and Texas.
7. Urban Tails
Since opening in 2010, the Urban Tails pet resort in Dubai, United Arab Emirates has become the most popular pet resort in the Gulf region. Offering dog daycare and boarding services, owners can either leave their pets overnight or several hours during the day. For dog suites, they are priced between $38 and $68 with each suite featuring a plasma TV and a webcam. Owners are also allowed to personalize each suite by leaving their pets' favorite blanket or toy.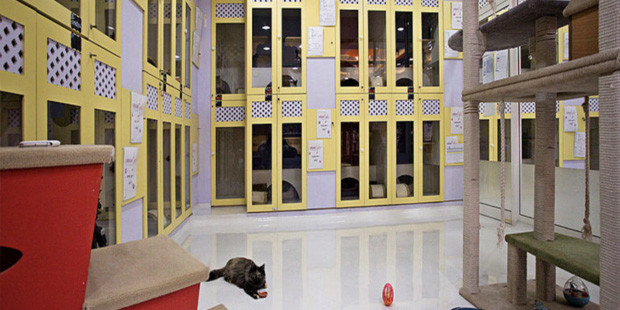 As for the other amenities, this Dubai pet hotel also has three indoor play areas as well as an in-ground pool and shaded garden, perfect for pet owners looking for a fun yet quick playtime together with their favorite companions. Despite the pricey rates, many consider Urban Tails to be one of the best pet hotels in the world.
Dog kennels or better known as pet hotels are unsurprisingly pricey but it hasn't stopped pet owners from bringing their canine or feline companions to these lavish places. And with dozens of pet hotels operating not just in the United States but globally, these expensive pet hotels are here to stay.
Want to Be Successful?
Learn Secrets from People Who Already Made It
Please enter valid Email