Petco SuccessStory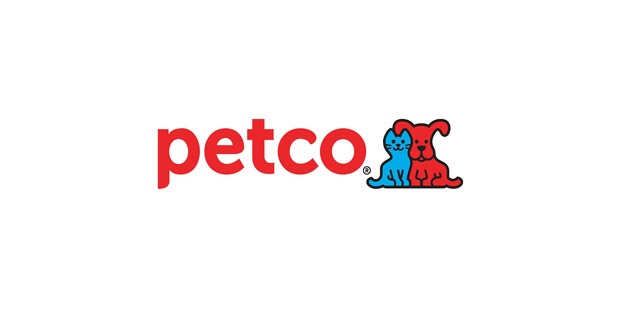 For decades, pets have been a big part of households. Whether it be dogs, cats, mice, or even lizards, people have always found animals to be great companions. This led to the rise of pet stores, providing numerous supplies ranging from pet food, grooming materials, and medicine, among many others. One pet store in particular that has stood out and achieved massive success is Petco. With over 1,500 locations in the United States, Puerto Mexico, and Mexico, Petco is one of the largest pet retailers in the world.
Profile
Petco Animal Supplies Inc. is a pet retail company based in California, United States. It sells numerous pet products and services, and also sells certain animals for adoption.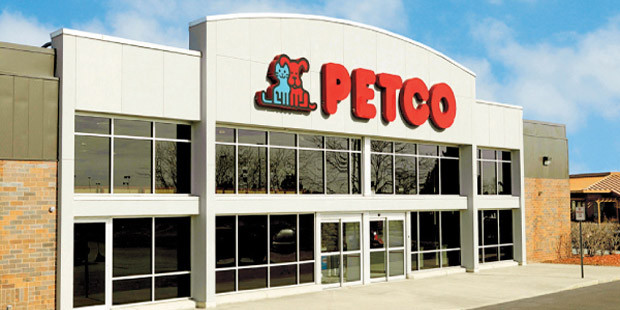 Founded in 1965 as a small store selling veterinary supplies, Petco has turned into the second largest pet retailer in the world. Only Petsmart ranks above Petco in terms of market capitalization and revenue. Petco's continued success has been a result of consistent demand for pet products and services. Over the past few decades, a significant spike has been seen in pet spending which mostly revolves around shopping for pet food and apparel, availing of grooming services, and purchasing pet medication.
With Petco's massive reach, it has managed to partner with numerous brands such as Diet (Hill's Pet Nutrition), Purina, Orijen, Merrick, Royal Canin, Tiki Cat, and Seresto. Hill's Pet Nutrition, a subsidiary of Colgate-Palmolive, produces high-quality dog and cat food and also provides veterinary care and shelter services. Petco's services also extend beyond selling pet goods as it also operates vet clinics in each store. In 2019, Petco partnered with Thrive Affordable Vet Care and The Pet Vet to open more than 50 veterinary hospitals in 10 locations around the U.S.
Petco also obtains revenue from selling certain animals such as fish, reptiles, small birds, hamsters, guinea pigs, and mice. The company doesn't sell dogs, cats, and rabbits as part of its "Think Adoption First" philosophy where it encourages adoption rather than the purchase of companion animals. In 2005, it signed an agreement with PETA to end the sale of large birds. Since the sale of companion animals is prohibited, Petco adoptions are instead offered to individuals looking to raise new pets.
Since 1994, the pet retail giant has gone public twice and even came close to a third public offering in 2015. Petco's most recent public offering in January 2021 is proof that investors are still confident of the company's financial capabilities. The IPO secured Petco $840 million, selling 48 million shares at $18 each. During its virtual IPO roadshow, CEO Ron Coughlin said that Petco is "redefining the pet care industry and has positioned itself perfectly to beat back its rivals." The numbers don't lie for Petco as aside from its successful IPO, it also generated $3.16 billion in revenues in 2020. It also forecasts an additional $4 billion in additional pet care spending as U.S. households are expected to grow by 4 percent.
Petco is headquartered in San Diego California and operates over 1,500 locations in three countries. The company employs a total of 25,000 employees.
History
In 1965, Walter Evans founded a mail-order veterinary supplies business called UPCO in San Diego, California. It wasn't until 1979 when the business was renamed Petco.
After the company was rebranded, it soon experienced a steady trajectory in the 1980s. By 1988, Petco had opened 130 stores with numerous stores opening outside California including Oregon, Washington, and Texas.
In 1994, Petco became a publicly traded company for the first time, listing on NASDAQ under the trading symbol PETC. At the time, it was the largest pet retailer in the U.S. with 218 stores in 13 states. Five years later, the Petco Foundation was launched to support pet charities and organizations looking to host pet-related activities.
Petco exited the NASDAQ in 2000 after a leveraged buyout by Leonard Green Partners and Texas Pacific Group. It would go public again in 2002.
In 2008, Petco opened its first store in Hawaii expanding the company's presence in all 50 states. At the time, the company had grown to 800 stores and 18,000 employees.
In 2010, Petco and the Petco Foundation launched the first National Pet Food Bank to help financially compromised families keep their pets. It also became a sponsor of research firm the Human Animal Bond Research Initiative (HABRI).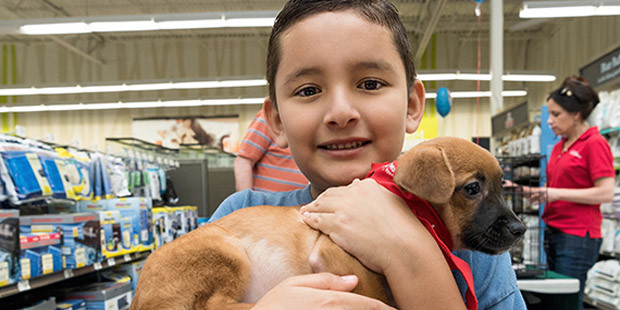 In 2013, Petco opened its first stores in Puerto Rico and Mexico. It opened two stores in Mexico, one in Mexico City and the other in Guadalajara.
In 2015, Petco was acquired by CVC Capital Partners and Canada Pension Plan Investment Board. Petco Holdings Inc. was also set up to oversee all of Petco's subsidiaries including Petco Animal Supplies.
In 2018, current CEO Ron Coughlin was also appointed as the company's new chief executive. In the same year, the company acquired pet insurance marketplace PetInsuranceQuotes.com. Looking to add insurance to its growing portfolio of services, Petco completed the acquisition of the company that had gained a reputation of being an industry-leading pet insurance provider.
In 2019, Petco became the first major pet retailer to remove all products containing artificial ingredients from its dog and cat food treats. The company assured that the new policy would apply to all of its physical stores and online.
In 2020, Petco files for another IPO with the public offering taking place in January 2021. The most recent Petco IPO raised $840 million for the company, selling 48 million shares on $18 per share.
Founder
Not much is written about Petco's founder. But Walter Evans should be recognized nonetheless as one of the pillars of the pet care industry in the U.S. With what started as a veterinary supplies business in the 1960s, Petco has turned into a billion-dollar empire with a presence in three countries across the Americas.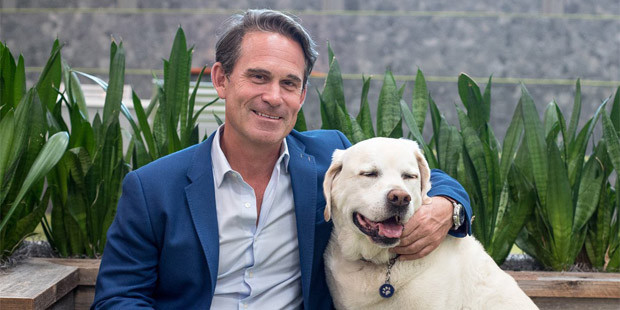 CEO Ron Coughlin currently oversees the entire operations of Petco. He joined the company in 2018 and has more than 25 years of experience in customer products and technology. He worked for PepsiCo for 13 years and was assigned to numerous executive roles, including Chief Marketing Officer of PepsiCo International Beverages. After PepsiCo, he spent four years at HP as the company's SVP of Consumer PCs, SVP of Sales, Strategy, and Marketing, and President of Personal Systems.
Coughlin has a bachelor's in international marketing from Lehigh University and an MBA from the Northwestern University Kellogg School of Management.
Revenue
Petco recorded an all-time high for revenues in 2020, generating $3.16 billion in revenues. The company also saw a steady revenue increase since 2015. From $2.6 billion in 2015, Petco revenue significantly grew to $3.02 billion in 2019. CEO Ron Coughlin said that Petco's third and most recent IPO will help the company through its product development, expansion, and ecommerce efforts.
After Petco's return to the stock market with the trading symbol WOOF, shares spiked to 63 percent. Coughlin mentioned that the strong NASDAQ performance was a result of the company performing well in various segments, specifically higher-grade food sales and vet and grooming services.
Competition
Aside from Petsmart, Petco also faces competition from numerous pet retailers including Pet Supermarket, Elanco, Animal Supply Company, and Pet Supplies Plus. In particular, Petsmart and Petco take the bulk of the market share in the U.S. market industry.
Founded in 1986, Petsmart has over 1,600 stores in the U.S., Canada, and Puerto Rico. Much like Petco, Petsmart also sells a wide range of products and services. Among its most popular services includes grooming, overnight pet sitting, training, and veterinary care. It also sells popular brands such as Science Diet (Hill's Pet Nutrition), Purina, Authority, KONG, and Dentley's. Petsmart does not sell dogs, cats, and rabbits but it sells fish, birds, mice, and guinea pigs.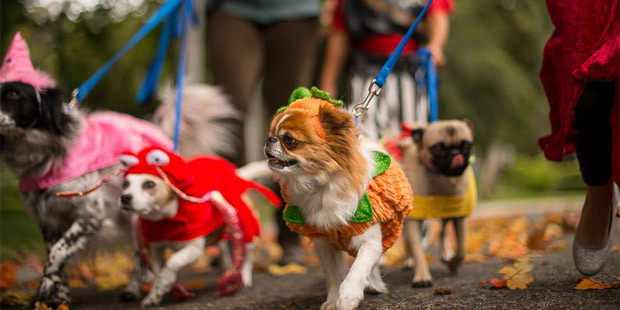 In 2017, PetSmart acquired another competitor Chewy for $3.35 billion. Considered the biggest e-commerce acquisition to date, PetSmart purchased the Florida-based online pet retailer in the hopes of boosting its own e-commerce capabilities. Chewy.com had become one of the fastest-growing e-commerce sites in the world, generating $900 million in revenues in 2016. It also was set for an IPO before eventually being acquired by its brick-and-mortar competitor. Chewy remains as a subsidiary under the Petsmart umbrella which also includes AcmePet and Pet 360.
In terms of products and services, Petco also faces competition from Pet Supermarket, Animal Supply Co., and Pet Supplies Plus. Pet Supermarket has over 200 stores in 12 states and sells over 8,000 products. As for Pet Supplies Plus, it has entered into an agreement to be purchased by Franchise Group for $700 million. The deal is expected to be completed by March 2021.
Elanco is a pharmaceutical company that produces medicines and vaccination for pets. Headquartered in Greenfield, Indiana, Elanco also provides medications for poultry. Among Elanco's most notable brands include Atopica, Bronchi-Shield, Clomicalm, Comfortis, Credelio, Deramaxx, Duramune, and Entyce. In recent years, the company expanded its operations by acquiring Aratana Therapeutics, Prevtec Microbia, and Bayer Animal Health. The acquisition of Bayer's animal health business cost Elanco $6.89 billion and is forecasted to significantly increase Elanco's revenue to approximately 50 percent and its international pet health business to more than 200 percent.
Although not classified as a direct competitor, BARK sells pet products in the form of monthly subscription boxes. Dubbed as 'BarkBox', these subscription boxes come with at least 2 toys, 2 treats, and a chew wherein the goods are chosen by the buyer. As of December 2020, the company ships 150,000 configurations of its BarkBoxes to 1.05 million subscribers every month. The company was also recognized in Fast Company's World Changing Ideas of 2020 and Time Magazine's Best Inventions of 2019. In an effort to compete with BARK, Petco acquired puppy subscription service PupBox.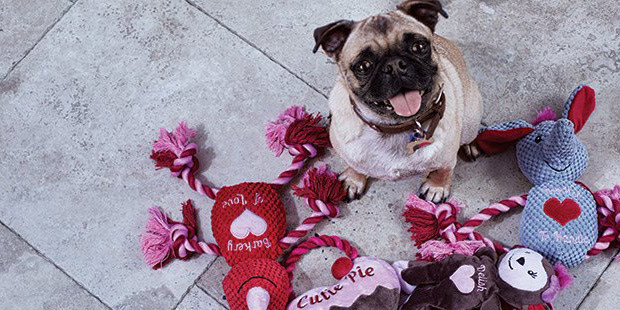 Petco is proof that the pet care industry is alive and well. And as more people continue to treat their pets as important members of the household, this only signifies a brighter future for Petco and its more than a thousand locations around the U.S. and abroad.
Full Name :

Petco
Founded :

1965
Founder :

Walter Evans
CEO :

Ron Coughlin
Industry :
Sector :
Country :

USA
Website :
Want to Be Successful?
Learn Secrets from People Who Already Made It
Please enter valid Email