9 Most Expensive Tech Acquisitions of 2020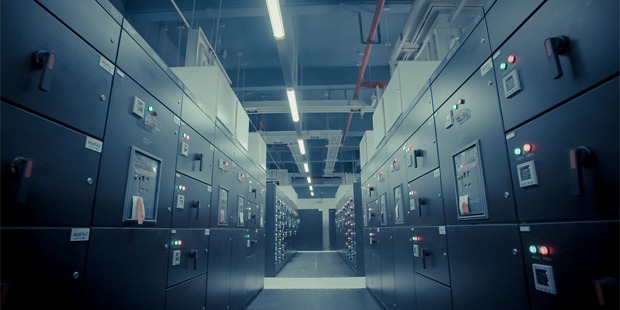 Despite the global economic downturn, 2020 was still a strong year for the tech industry. U.S.-based IT trade association CompTIA reported that the global information technology industry is set to generate $4.8 trillion in revenues for the entire year. This does not even include other sources of tech-related revenue. Strong revenue growth has resulted in numerous tech companies making massive acquisitions. Here are the nine most expensive tech acquisitions of 2020:
1. Visa Acquires Plaid - $5.3 Billion
Global payments technology company Visa is set to acquire San Francisco-based financial services company Plaid for $5.3 million. Founded in 2013, Plaid provides a platform where users can connect to their financial accounts with the use of a single app. Plaid is currently integrated into more than 10,000 banks and 20 million customer accounts.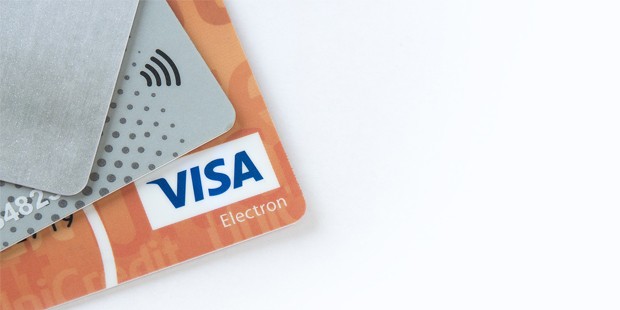 In November, the US Department of Justice filed an antitrust lawsuit against Visa in an attempt to block the deal. The Department of Justice cited that the acquisition would restrict competition and also added that Visa was already operating a monopoly in the online payment processing industry. No court date has been set yet.
2. Nvidia Acquires Mellanox - $6.9 Billion
After acquisition talks began in early 2019, Nvidia completed the purchase of networking equipment company Mellanox for nearly $6.9 billion a year later. The deal unites two of the world's leading providers of high-performance computing, with Nvidia optimistic that the acquisition will result in users gaining better access to more powerful computing resources at lower costs. Mellanox is an Israeli-based tech firm that manufactures adapters, switches, software, cables, and silicon for data center, cloud computing, data storage companies. Before the acquisition, Mellanox generated $1.09 billion in revenues in 2018.
3. Intuit Acquires Credit Karma - $7.1 Billion
One of the recent mergers and acquisitions of 2020 is also one of the most expensive. In December, financial software giant Intuit completed the purchase of fintech company Credit Karma for $7.1 billion. Intuit, the makers of QuickBooks, TurboTax, and Mint is hopeful that the acquisition will create a new platform where individuals can make better financial decisions.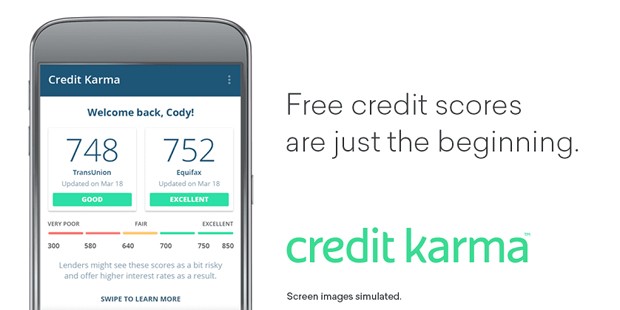 Credit Karma was founded in 2007 and offers free credit scores, reports, and insights. The company also allows individuals to check their scores anytime and compare personalized offers for credit cards and loans without having to worry about credit scores getting deducted. Credit Karma will remain as a subsidiary under the Intuit umbrella. With the Coronavirus pandemic creating financial concerns for individuals and families across the U.S., Intuit and Credit Karma have created a shared goal of delivering a product that will help people pay down debt faster and also gain easier access to funds.
4. Marvell Technology Acquires Inphi - $10 Billion
Marvell Technology acquired Inphi in a cash and stock deal worth around $10 billion. U.S.-based semiconductor company Marvell boasts over 10,000 patents and annual revenue numbers of around $2.9 billion. The company also recently introduced an end-to-end 5G platform specifically tailored to accelerate 5G systems and global carrier deployments. Marvell CEO Matt Murphy is optimistic that the acquisition will cement "Marvell's position as a leading cloud and 5G provider over the next decade." Inphi is a semiconductor company that produces optical and networking physical layer solutions for cloud and telecom companies.
5. Koch Industries Acquires Infor - $13 Billion
In one of the biggest acquisitions of the year, Koch Industries purchased enterprise software company Infor for a fee reported around $13 billion. Koch Industries has a vast portfolio that operates in multiple industries, including Flint Hills Resources (petroleum products), Georgia-Pacific (paper products), Guardian Industries (auto and architectural glass), Invista (fiber and polymer products), and Molex (connector and interconnect components), among others.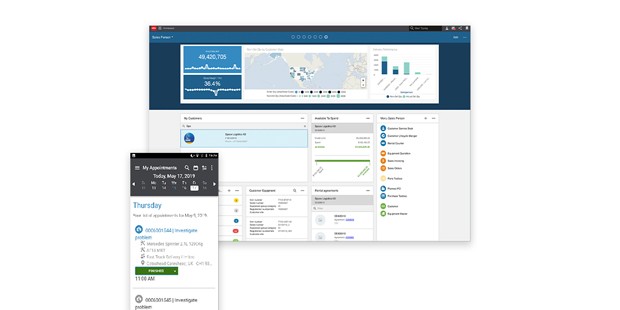 Infor was founded in 2002 and has become one of the global leaders in business cloud software. Infor will remain as a subsidiary under the Koch umbrella, joining a conglomerate that is mostly involved with manufacturing than it is with software. The acquisition will aid Koch as it intends to move entire operations to the cloud.
6. Morgan Stanley Acquires E*Trade - $13 Billion
The most expensive acquisition in the fintech industry for 2020 goes to investment bank Morgan Stanley acquiring online brokerage firm E*Trade in an all-stock $13 billion deal. Launched in 1982, E*Trade was one of the founders of Internet-based banking and has become one of the most popular digital brokerage channels in the past 10 years. Morgan Stanley, on the other hand, has provided investment banking, securities, and wealth and investment management services in over 41 countries since being founded in 1931.
7. Salesforce Acquires Slack - $27.7 Billion
Salesforce continued its march to become one of the biggest tech companies in the world by acquiring workplace software company Slack for $27.7 billion. The acquisition allows Salesforce to directly compete with Microsoft's own workplace app Teams, an app that had proven to become stiff competition for Slack in recent years. Microsoft actually had plans in acquiring Slack as early as 2015 but decided to shift its focus to improving Skype which the company had acquired in 2011.
Slack, which had seen its valuation drop since going public in 2019, still provides Salesforce a powerful collaboration tool that can be integrated with numerous enterprise software. The purchase also allows Salesforce to develop a platform where users can work and communicate with each other through a central cloud-based workplace.
8. AMD Acquires Xilinx - $35 Billion
In one of the largest tech acquisitions in history, chipset designer Advanced Micro Devices (AMD) acquired semiconductor company Xilinx in a massive deal worth $35 billion. Xilinx designs and develops programmable logic semiconductor devices and other software design tools. The Xilinx acquisition cost AMD $35 million in an all-cash deal but AMD CEO Lisa Su highlighted that "AMD and Xilinx's world-class engineering teams will create an industry leader that will define the future of high-performance computing." AMD is one of the oldest computer companies in the world and has been developing microprocessors, motherboard chipsets, graphics processors, and personal computers over the past 50 years.
9. Nvidia Acquires ARM - $40 Billion
Before the AMD-Xilinx deal, there was Nvidia and ARM. Although Nvidia is yet to finalize the deal to acquire the chipset maker, the expected $40 billion purchase is already set to be the most expensive software acquisition of all time. Japanese conglomerate Softbank purchased ARM in 2016, but after suffering record losses for its other tech investments WeWork and Uber Technologies it decided to put ARM for sale.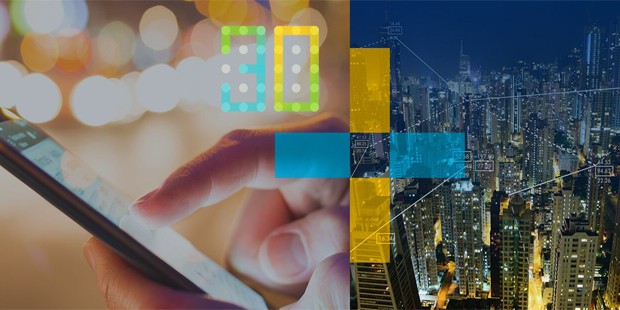 Nvidia moved for the tech company in September 2020 and both had an agreement to complete the deal. The ARM acquisition also makes sense for Nvidia as it plans to expand in the mobile chipset market. ARM is currently the largest manufacturer of mobile processors in the world. Unfortunately, Nvidia faces a tough task against U.S., UK, and China regulators as none have given approval for the deal. Aside from that, the U.S. had already placed restrictions on the sale of U.S. chips to Chinese companies (including Huawei) due to national security concerns.
Despite the onslaught of the COVID-19 pandemic, it hasn't stopped companies from making billion-dollar acquisitions. And as more companies look to bounce back in 2021, expect more massive tech deals to rock the industry in the foreseeable future.
Want to Be Successful?
Learn Secrets from People Who Already Made It
Please enter valid Email