Koch Industries Inc. SuccessStory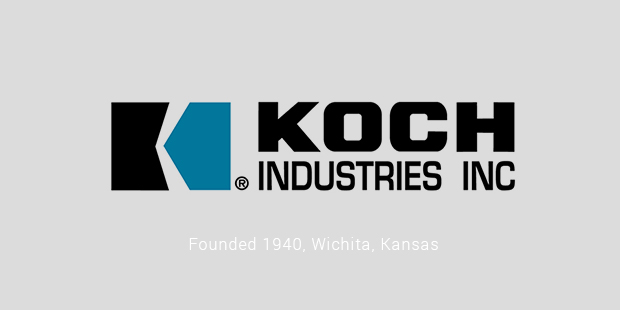 Koch industries inc. headquartered in Wichita, Kansas, U.S, is a privately owned conglomeration of various trading, manufacturing and investments companies named under Koch.
The company serves worldwide with approx 50,000 employees in US and more than 20,000 in other countries of the globe. The brand Koch is not bounded by any specific products and industries, and has gained expertise in several commodities like Asphalt, petroleum, chemicals and energy, natural gas, and finance to name a few. This is the reason why Forbes declared the company as the Second Largest Privately Owned Company in United States in 2003.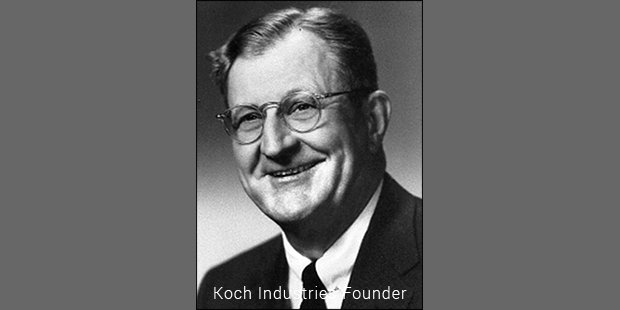 The Koch Industries was named in honor of Fred C. Koch, who co-founded the company in 1940. This great corporation is the result of his innovative way to develop efficient crude oil refining process. After him, his sons Charles Koch, Chairman and CEO, and David H. Koch, Executive Vice President, took over the rein of the company, propagating their empire in the world resulting in annual revenue of US$115 billion.
Koch senior started the company with Wood river oil and refining company and progressed by buying up the other oil competitors. Between the timeline of 1959 & 2004, Koch industries purchased the Great Northern Oil Company, three profitable oil refineries from Sun Oil, the United Gas Pipeline and several refineries in Minnesota and North pole, Alaska. According to company's data, they used to produce 800,000 barrels of oil every single day.
In recent years the company spread to several enterprises other than oil and gas, which includes fertilizers, commodity and financial trading, fibers and polymers and ranching. Following years the company purchased Invista, which is the world largest fiber company for $4.4 billion in 2003. In 2005, Koch acquired Georgia- Pacific, a renowned paper product company for $21 billion. Not stopping there, recently Koch industries along with a private equity arm of Goldman Sachs agreed to take possession of printing ink producer Flint Group for around $3 billion.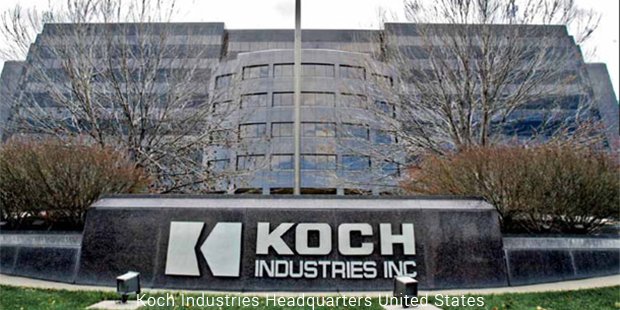 The company has gone through various assessments for environmental safety. According to Bloomberg report, from 1999 to 2003 Koch paid approximately $400 million in fines and other cases. In 1996 they had to pay $296 million to the families affected by their LPG pipeline blast. The company is also known to pay the largest civil fine ever, for over 300 oil spills across 6 states reported in 2000. Koch also paid $30 million as a penalty for illegal discharge of crude oil.
In 2001 Koch industries was fined for the emission of 85 metric tons of benzene, costing them a fine of $20 million. But on the positive side, company earned 792 awards from January 2009 for safety, environmental excellence, innovation, and customer services. Apart from allegations, the Koch industries are always firm in their perspectives and motto. Under the great leadership company experienced an overwhelming growth and created value in the society. Koch diversified industries are always in the news for their charitable work and achieving new milestones. The company reinvests the 90% of earnings to grow existing business and acquire assets, which makes the giant to stand high in the global market.
Full Name :

Koch Industries Inc.
Founded :

1940
Founder :

Fred C. Koch
CEO :

Charles Koch
Industry :
Sector :
Country :

USA
Website :
Want to Be Successful?
Learn Secrets from People Who Already Made It
Please enter valid Email