Most Expensive Restaurants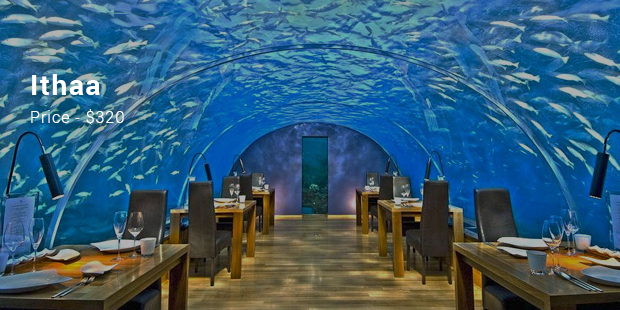 Most expensive restaurants are listed by their high ratings which identify themaccording to their quality, using notations such as stars or other symbols, ornumbers. Stars are a familiar and popular symbol, with ratings of one to four or fivestars commonly used. Ratings appear in guidebooks as well as in the media,typically in newspapers, lifestyle magazines and webzines.
Websites featuring consumer­written reviews and ratings are increasingly popular, but are far less reliable. As per the ratings, we have listed the top 10 most expensive restaurantsin the world.
1. Kitcho, Kyoto, Japan - $600/Person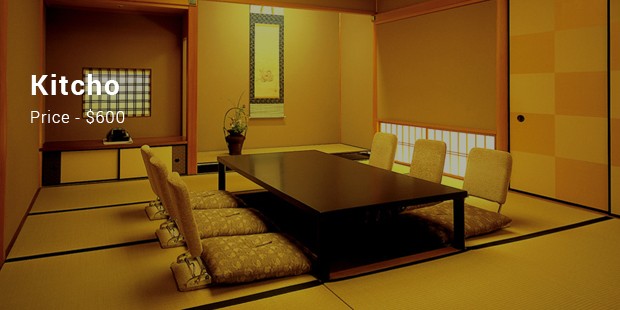 One of the priciest dining experiences in Japan is at Kitcho, a beautifully designed restaurant run by award­winning chef Kunio Tokuoka. The chef believes every dishthat is served to his customers is a work of art and represents the sights andsmells of Japanese culture. A meal at this high­end establishment will run close to $600 per person, but it's worth every penny, according to the chef.
2. Restaurant Le Meurice, Paris - 509$/Person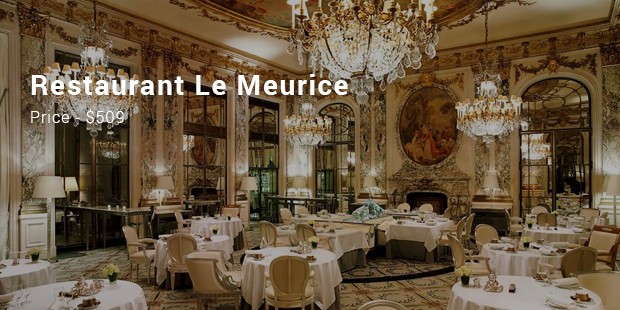 Famed chef Alain Ducasse makes our top 10 list twice this year. At Le Meurice in Paris, he knows how to put together a costly menu. His collection menu at Le Meurice costs a cool $509 (€380) per person for dinner, and his lunch menu will cost you $174 (€130) ­ and those prices are before beverages, tax and tip. While the food is outstanding, the ambience is arguably just as fantastic, as it was inspired by the Salon de la Paix at theChâteau de Versailles.
3. Masa, New York City - 450$/Person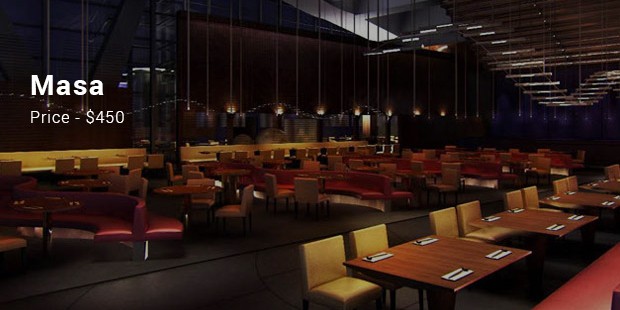 Located in the Time Warner Center in the heart of New York City, Masa is one ofthe most luxe dining experiences you can have in the Big Apple. Run by chef MasaTakayama, who was born in Tochigi, Japan, the three­Michelin­star restaurant onlyoffers a tasting menu. It costs close to $450 per person before beverages, gratuityor tax, for the ultimate Japanese experience. To even cancel a reservation couldcost you $200 per person.
4. Maison Pic, Valence, France - 445$/Person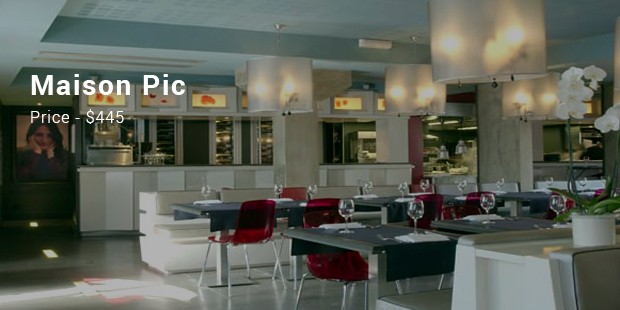 5. Aragawa, Tokyo - 375$/Person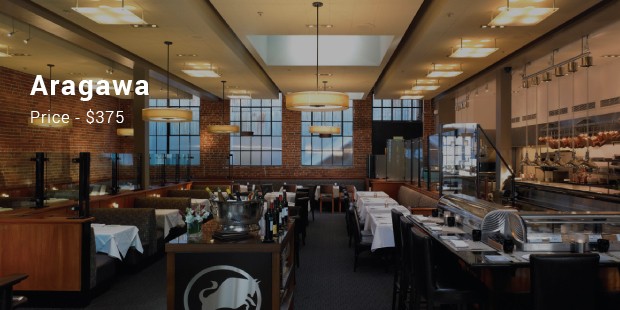 6. Ithaa, Maldives - 320$/Person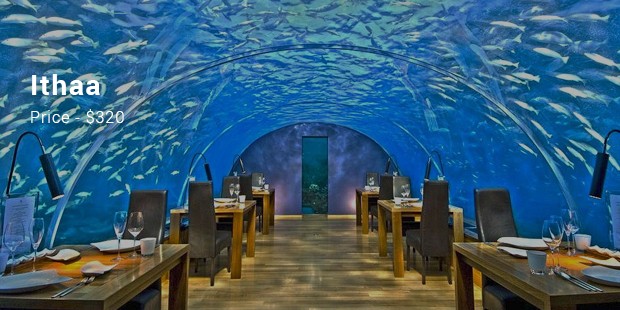 7. Hotel de Ville, Crissier, Switzerland - 318$/Person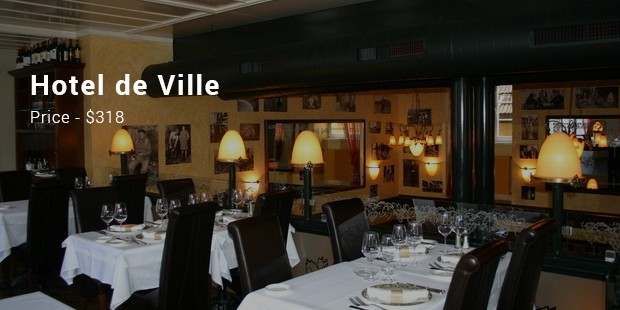 8. Alain Ducasse at The Dorchester, London - 289$/Person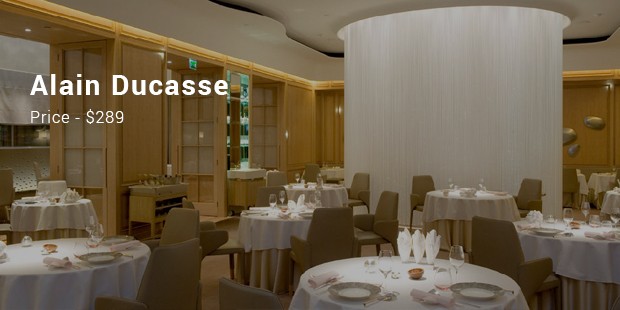 9. Michel Bras Toya, Toya, Japan - 287$/Person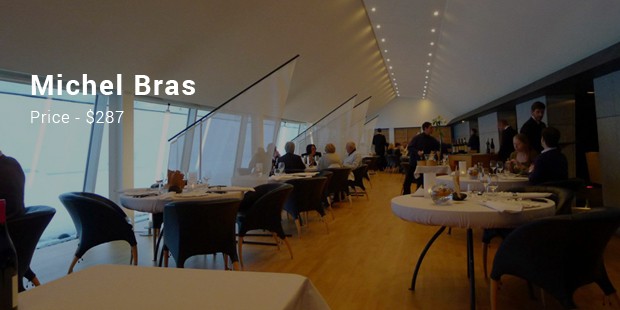 10. Schloss Schauenstein, Fürstenau, Switzerland - 269$/Person

Internet restaurant review sites have empowered regular people to generate non-
expert reviews. This has sparked criticism from restaurant establishments aboutthe non­editorial, non­professional critiques. Those reviews can be falsified orfaked. A top restaurant rating can mean success or failure for a restaurant,particularly when bestowed by influential sources, a good rating is not enough foreconomic success.
Want to Be Successful?
Learn Secrets from People Who Already Made It
Please enter valid Email