Most Expensive Plane Tickets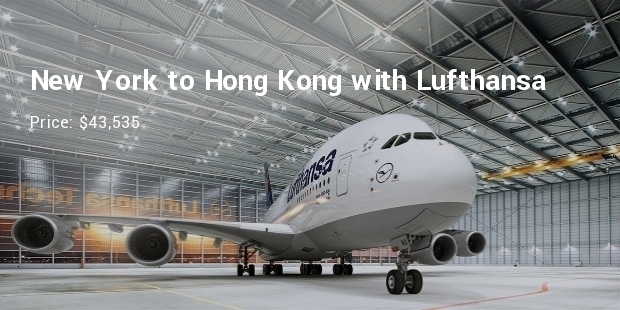 When money is no object and luxury has no limits, you can fly higher than the clouds. And of course your ride is bound to be rich and famous. What do you get by splashing your thousand dollars? You get the service loaded with luxurious add-ons, bespoke service, classy champagne and pricey cavair. Still the service and the whopping price are no match. But who cares, when you have got the ridiculous numbers of zeroes in your account, it doesn't matter what are you paying.
Because what matters is a lavish and rich experience of flying in the air. Here we have got these first-class tickets , which are the world's most expensive plane tickets by far.
1. New York to Hong Kong with Lufthansa for $43,535 Round Trip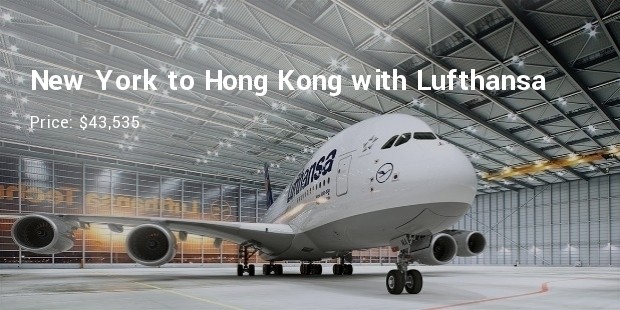 What will you get by spending more than $43,000? This Germany's flagship Carrier is bound to give you never before flying experience. What they offer with their package is on-ground personal assistants, standalone seat and bed setup, in-flight air humidifiers, Markus Del Monego-selected wine list and Michelin-starred culinary.
2. Los Angeles to Dubai with Emirates for Upwards of $30,000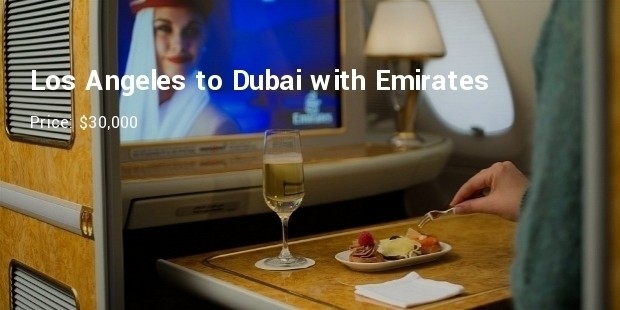 This is a direct ride from LAX to Dubai. A direct connection of 16 hours. The flying experience is nothing short of luxury. It has private suits, vanity tables, individual mini bars, flat laying mattress bed and even on-flight spa facilities!
3. San Francisco to Abu Dhabi with Etihad Airways for $28,090 Round Trip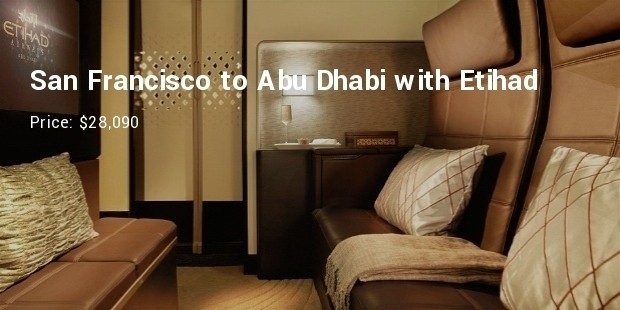 The Etihad Airways is bound to make you feel that "You can't get any better flying experience" with what they offer. You get the partitioned private suites, an extravagant 23-inch cinema screens and private mini bars with vanity tables, infused al a carte menus and leather furnishings.
4. New York to Beijing with Korean Air, for Upwards of $27,000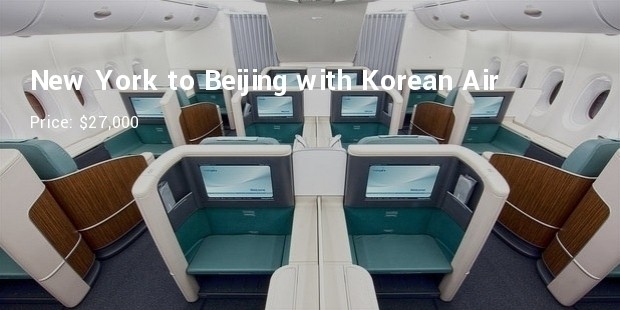 The Korean Air is known for their trademark sleeper seats. These all are hi-tech and super fancy. They are the most coveted flies in the skies and most award winning flight. The foods served are the dishes to die, and world-class rich wines are served along them.
5. Hong Kong to New York with Cathay Pacific for $26,572 Round Trip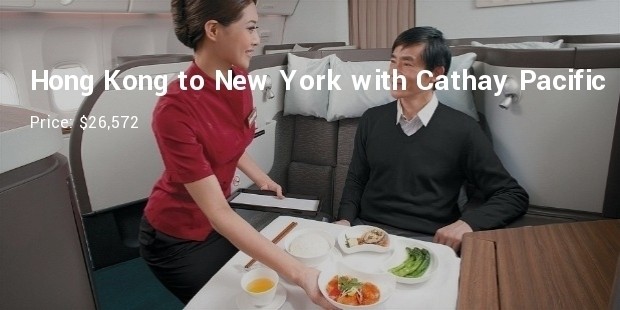 6. New York to Singapore with Swiss Air for $22,265 Round Trip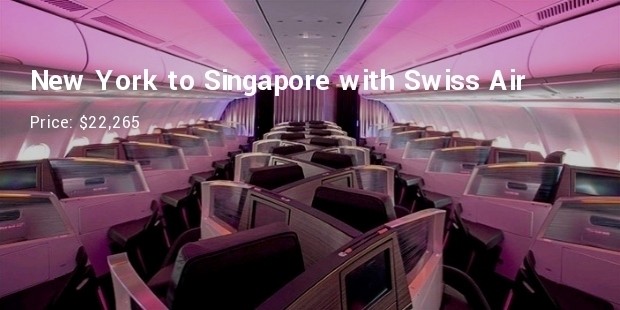 7. New York to Singapore with Virgin Atlantic for Upwards of $21,000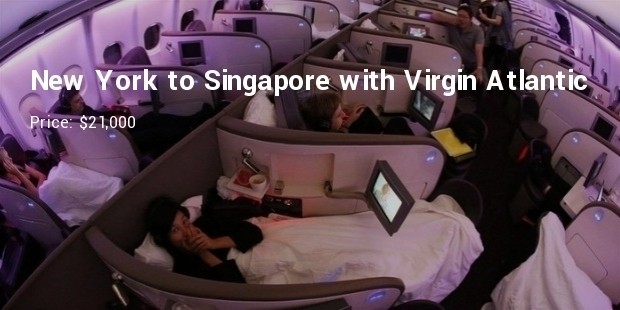 8. Los Angeles to Tokyo on Japan Airlines for $16,078 Round Trip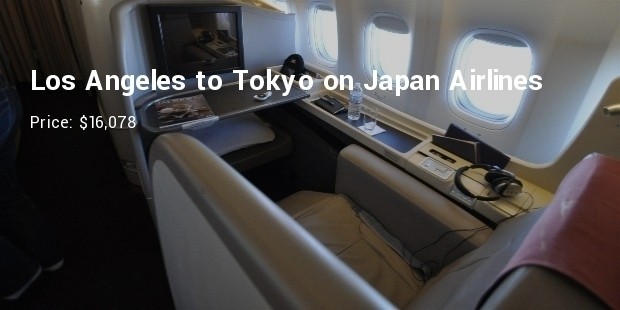 9. Los Angeles to Melbourne with Qantas, Starting at $14,974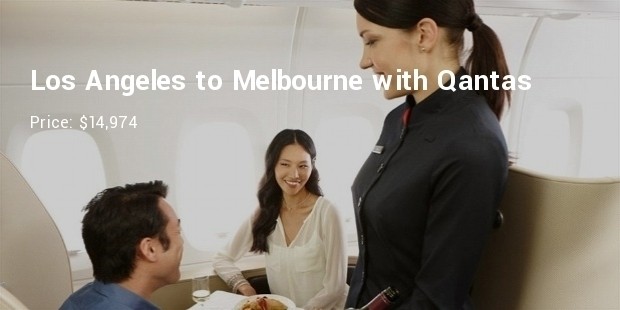 10. New York to Singapore with Singapore Airlines for Upwards of $14,000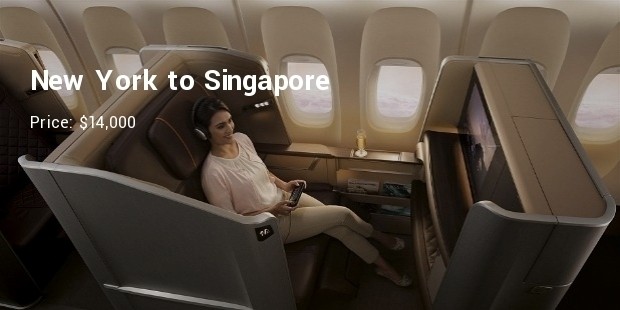 Did these whopping prices inspired you to gasp? Or they made you nervous? Anyway if you ever take chance on these flights, just remember that you will be paying for luxury and not for travelling.
Want to Be Successful?
Learn Secrets from People Who Already Made It
Please enter valid Email