5 Most Expensive French Fries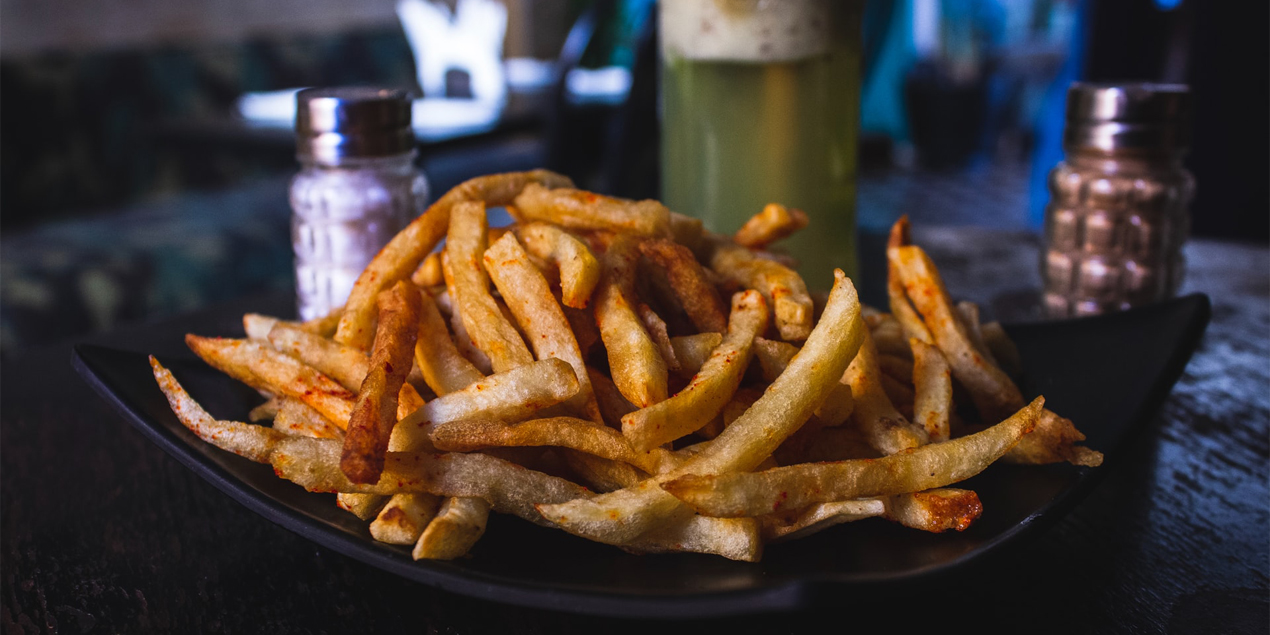 Potato slices, more popularly known as "french fries", is a snack loved by millions all over the globe. Although fries sold in most restaurants and food stalls rarely cost more than $2, a few individuals have turned it into a luxury food item. In celebration of National French Fry Day, it's only fitting that some of these pricey potato snacks are placed in the limelight. Here are the five most expensive French fries in the world to date:
1. Serendipity 3 Creme de la Creme Pommes Frites - $200
Just in time for National French Fry, iconic New York restaurant Serendipity 3 showcased a $200 french fry dish which currently holds the world record of being the most expensive french fries on the planet. Dubbed as the "Creme de la Creme Pommes Frites", this luxurious dish is made from Chipperback potatoes and Guerande truffle salt, topped with shaved pecorino tartufello cheese.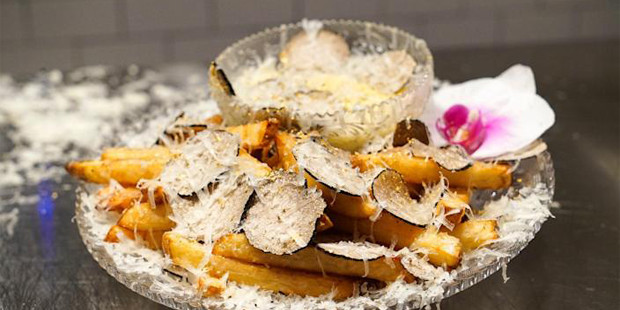 For the recipe, the potatoes are first blanched in Dom Perignon Champagne and J. LeBlanc French Champagne Ardenne Vinegar before being fried three times in goose fat imported from Southwest France. The other ingredients are also shipped from France and Italy with the Guerande truffle salt imported from Guerande, France and the pecorino tartufello cheese imported from Crete Senesi, Italy. With the massive price tag, Serendipity 3 continues its streak of creating expensive, record-breaking dishes. It previously sold the most expensive burger ($295), the most expensive ice cream sundae ($25,000), the most expensive milkshake ($100), and the most expensive hot dog ($69).
2. Russian Tea Room Fries - $14
One of New York City's most iconic restaurants has placed a $14 price tag on their homemade french fries. The Russian Tea Room, which is located in New York's 150 West 57th Street, makes its fries (sold as "Potatoes Russe") with finely chopped dill and serves them with sour cream and dill dip. The potatoes are also cut into large sizes and fried twice, giving them a puffy texture.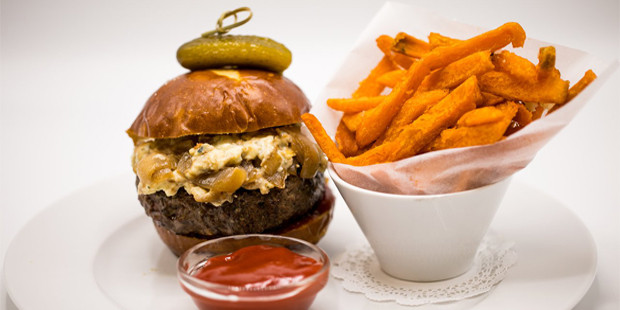 The Russian Tea Room was founded in 1927 by the Russian Imperial Ballet. Some of its most popular dishes include delicacies from all over Europe such as Red Borscht, Blinchik, Kulebyaka, Boeuf à la Stroganoff, Truffle Quiche, Gold and Caviar Parfait, and Blintzes. The restaurant, also famous for its stunning Art Deco aesthetics, is a favorite among celebrities and has also been an inspiration for numerous films including Woody Allen's "Manhattan" and the 1982 romantic comedy "Tootsie".
3. Gulliver's World Cafe Fries - $12.99
The small Canadian town of Gagetown is home to some of the most expensive fries on the planet. Specifically sold in Gulliver's World Cafe, these fries cost $12.99 and are made from a combination of multiple ingredients. Freshly cut New Brunswick russet potatoes are first seasoned with two types of salt: Windsor and fleur-de-sel which is imported from France. Once seasoned, the potatoes are then cooked in goose fat and later served with homemade Merlot ketchup.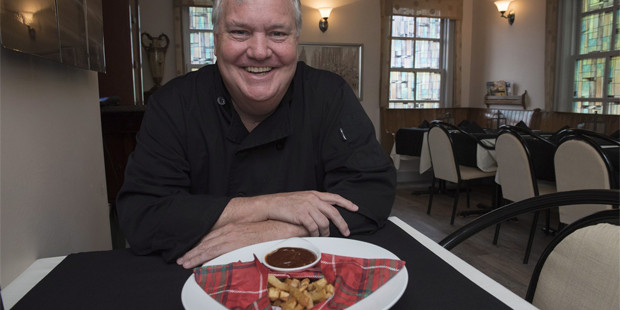 Despite the high prices, the fries from Gulliver's World Cafe have become a favorite among locals with the restaurant only accepting orders through reservation. According to the restaurant's chef Thane Mallory, "There's a special process for cooking (the fries) in goose fat, and that way we can deliver a product that's A-1."
4. BurgerFi Hand-Cut Fries - $8
Organic food can be very expensive, so it's not surprising that a healthier version of traditional french fries drenched in pork fat can make customers think twice about making an order. Enter BurgerFi, one of the most notable organic restaurants in the United States, selling its own version of the popular snack for $8 per order. But much like its Gagetown counterpart, BurgerFi isn't hesitant to place a large price tag on its food since customers are lining up anyway.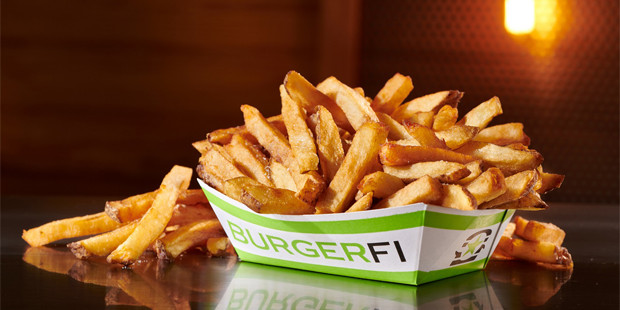 Specifically, the $8 fries is a family-size order composed of BurgerFi's hand-cut fries served with either Cajun, Urban, Parmesan and Herb, or Truffle. And compared to other fast food chains, these hand-cut fries are significantly bigger. Staying true to the restaurant's health-first theme, the fries are dipped in 100% refined peanut oil which is considered to be non-allergenic. Customers looking to try this dish shouldn't have a problem locating BurgerFi since the restaurant has more than 120 locations in the U.S., the United Kingdom, and Mexico.
5. Del Taco Carne Asada Fries - $5.49
One of the oldest Mexican restaurants in the U.S. is also selling one of the most expensive fries in the world. Del Taco's Carne Asada Fries costs $5.49 and is made with crinkle-cut fries topped with cheddar cheese, guacamole, tomatoes, grilled carne asada, and the restaurant's secret sauce. With the Tex-Mex flavors incorporated in these sumptuous cheese fries, it's one experience that customers can't find anywhere else.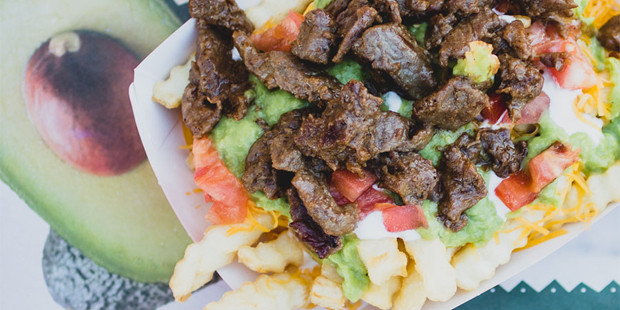 Del Taco initially began as "Casa Del Taco" in 1964 and was already operating in multiple locations at the end of the decade. By the time "Casa" was dropped from the restaurant's name, more than a hundred stores around California were now serving customers with the restaurant also beginning its expansion efforts in other areas. Today, Del Taco has nearly 600 locations and is publicly trading in the U.S. stock market. The Tex-Mex chain is best known for its Street Taco Chicken which is a grilled chicken topped with roasted chile salsa, onions, fresh cilantro, and avocado, as well as its 2 Street Tacos which is a choice meat platter served with two tacos, beans and rice, and chips and salsa.
Final Thoughts
French fries aren't supposed to be expensive dishes as they are usually the cheapest options in any restaurant. After all, they're only made from chopped potatoes. But much like every other fast food dish that has graced restaurants all over the globe, there are people who really want to add a premium on these popular snacks. The most expensive french fry dish may cost $200 for now, but it won't be surprising if someone decides to sell it for $500 onwards in the foreseeable future.
Want to Be Successful?
Learn Secrets from People Who Already Made It
Please enter valid Email