Shake Shack SuccessStory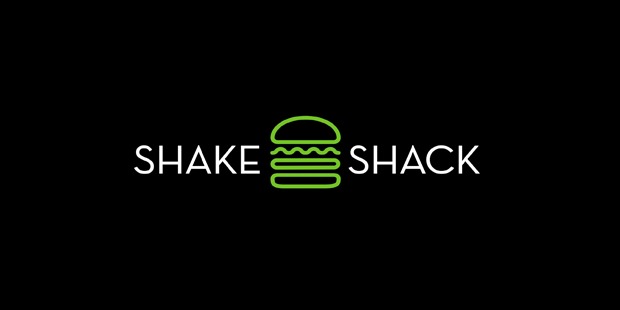 In less than 20 years, Shake Shack has transformed from a small hot dog stand into a fast food chain that operates in over 270 locations around the world. The restaurant is also proof that success in a highly-saturated industry is almost always guaranteed as long as you can completely set yourself apart from the competition.
Profile
Shake Shack is a fast casual restaurant that originated from New York, USA. It sells hamburgers, hotdogs, breakfast burgers, french fries, shakes, and pet food.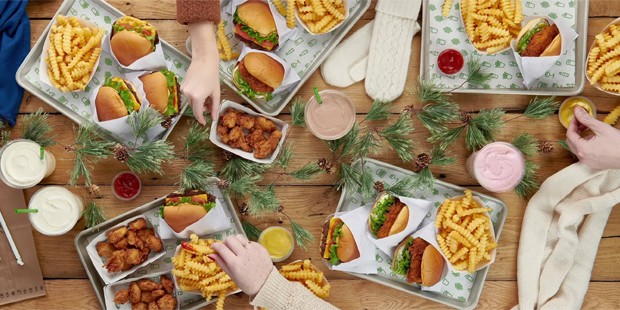 By the time founder Daniel Meyer started selling hot dogs in Madison Square Park, the industry had already been dominated by McDonald's, Burger King, and Wendy's, among others. But it didn't take a long time for Meyers' food cart to attract people around the Madison Square Park area. In fact, the location of the cart was set up perfectly as it was surrounded by numerous offices including Credit Suisse's New York City headquarters.
Meyer eventually converted the hotdog cart into a kiosk-style restaurant, selling gourmet burgers, hot dogs, milkshakes, and crinkle-cut french fries. Shake Shack's customer base only grew bigger, with lines stretching throughout the entire park and customers waiting for two or three hours just to get to the counter.
In 2010, Shake Shack opened a branch at the Lincoln Road Mall in Miami's South Beach neighborhood. It would be the first Shake Shack outside of New York City. The restaurant would soon expand to other cities, including Los Angeles, Chicago, Boston, and Las Vegas. International expansion then followed, with the restaurant opening branches in the United Kingdom, Mexico, Japan, South Korea, China, and the United Arab Emirates. As of November 2020, there are 275 Shake Shacks across 15 countries around the world.
The secret ingredient to Shake Shake's success can be attributed to two things: good burgers and excellent customer service. Patties are made from 100% antibiotic-free Angus beef and topped with Applewood-smoked bacon, cherry peppers, cheese, tomato, and lettuce. Each burger is then drizzled with the trademark ShackSauce, a combination of mayonnaise, ketchup, and spices. As for the restaurant's excellent customer service, employees regularly undergo extensive training with the emphasis being given on genuine customer interaction. Additionally, prospective employees with adequate social skills are given preference even if they lack work experience.
As more customers are leaning towards a more plant-based and gluten-free diet, Shake Shack has developed its own vegetarian option called the 'Shroom Burger. The Angus beef patty is replaced with a deep-fried portobello mushroom stuffed with muenster and cheddar cheeses. Most Shake Shacks in the US use gluten-free buns and also gives customers an option to choose lettuce as a substitute for the buns.
Despite being priced a bit higher compared to other burger chains, Shake Shack never compromises on taste. This has led to the restaurant becoming one of the most recognizable burger chains in the US, with revenues steadily increasing year after year. Aside from that, the restaurant has not abandoned its small business appeal, forging strong relationships with communities and hiring people that are determined to provide the best service possible.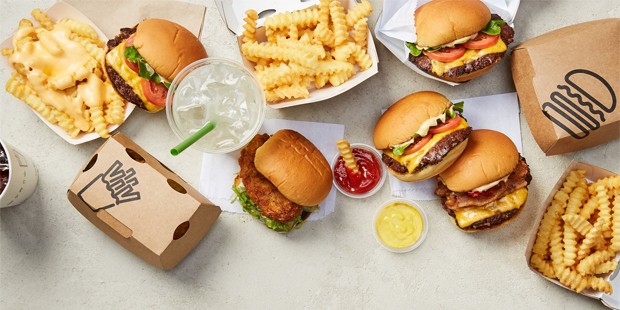 Pet food was also recently added to the menu for customers who want to bring their adorable pets to the restaurant. Every Shake Shack restaurant serves dog biscuits and vanilla custard made mostly from dairy, egg, and sugar. It also sells pet food from New York-based Bocce's Bakery.
Shake Shack is headquartered in New York City, New York. As of 2018, it employs over 6,100 full-time workers across multiple locations around the world.
History
Shake Shack began as a small hot dog cart at the center of Madison Square Park in New York City. In the early 2000s, a rehabilitation plan was developed to rebuild the park, and chef Daniel Meyer was one of the first persons to offer a helping hand.
Through the Union Square Hospitality Group (USHG) which is a company founded by Meyer in 1985, it set up a food business in Madison Square Park to aid the government's rehabilitation efforts in the area. The city then began soliciting bids for permanent fixtures, with Meyer winning the bid for the location of his hot dog cart. The hot dog cart would later be converted into the first-ever Shake Shack restaurant which opened in July 2004.
Shake Shack's line of gourmet burgers, crinkle-cut fries, and milkshakes proved to be a big hit with New York-based workers and residents. Word soon spread and people from different areas in the country then started to flock to Madison Square Park's now-famous burger joint.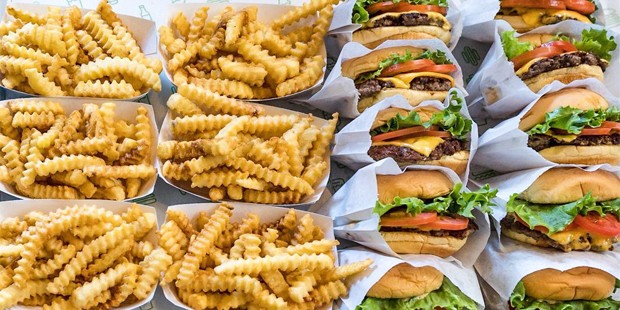 Shake Shack Miami opened its doors in 2010 and it would mark the restaurant's rapid expansion throughout the country. Multiple Shacks then opened around New York, including in the Theater District, the Upper East Side, Grand Central Terminal, and JFK Terminal 4.
International expansion soon followed as Shake Shack London welcomed customers in 2013. The restaurant opened in London's iconic shopping and entertainment hub Convent Garden.
After opening new locations in California, Connecticut, Delaware, Florida, Illinois, Pennsylvania, Nevada, and Washington D.C., Shake Shack eventually went public in 2015. It offered an IPO of $21 per share and managed to raise $105 million. As of November 2020, Shake Shack stock averages around $75 per share.
The year 2015 also marked the first Shack in Asia as its Tokyo branch opened to hundreds of customers during its first day. By 2020, Shake Shack Tokyo has the biggest presence in the region with 12 locations, followed by South Korea with eight. The popular burger chain entered the Chinese mainland market in August 2020 as it opened in Beijing's TaiKoo Li Sanlitun shopping area.
Meyer and CEO Randy Garutti plan to open 450 Shacks by the end of 2040.
Founder
Despite being already a successful restaurateur, Daniel Meyer wasn't gifted an easy route in turning Shake Shack into a billion-dollar company it is known today. The restaurant was already facing competition from established brands, and fending off competitors from in the New York area was no easy task.
To quote the Shake Shack founder, "you can't let challenges argue you out of doing what you know is the right thing". Meyer stuck with his plan of selling gourmet burgers and other delicious dishes as well as placing importance on establishing strong customer relationships. After 16 years, the plan didn't only work but it worked perfectly.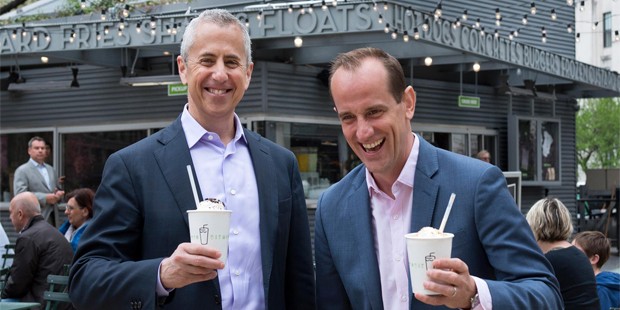 Chief Executive Officer Randy Garutti had already worked with Meyer at USHG. He managed multiple restaurants before becoming USHG's Director of Operations. Garutti began his Shack career in 2007 when he was named the company's Chief Operating Officer. Four years later, he was appointed as CEO.
Revenue
Since 2012, Shake Shack's revenue has increased tremendously. The company generated $595 million in revenues for 2019 compared to $57 million in 2012. The revenue numbers for 2019 is an all-time high for the company. In terms of profit, Shake Shack earned $24.1 million in 2019, with profits significantly increasing from 2018 ($8.9 million) and 2019 ($21.9 million) respectively. Ever since going public in 2015, the company now commands a market capitalization of $1.63 billion.
Competition
Shake Shack faces competitors in two categories: upscale fast food and corporate fast food. Five Guys Burgers & Fries, Smashburger, and Habit Burger are Shake Shack's competitors in the upscale fast food market while McDonald's, Dairy Queen, Wendy's, Jack in the Box, Carl Jr., and Burger King are its competitors in the corporate fast food market.
The restaurant's signature Shake Shack Burger, Shackburger, and Shack Stack compete directly with Five Guys' Cheeseburger, Smashburger's Bacon & Cheddar Burger, and Habit Burger's Charburger. The Shackburger and Shack Stack also competes with old favorites such as the McDonald's Big Mac, Wendy's Baconator, and Burger King Whopper. The patties from all of these burgers don't go below 2 ounces per order and are usually topped with ketchup, mayonnaise, mushroom, cheese, tomatoes, lettuce, onions, and bacon.
When it comes to plant-based burgers, the Shake Shack 'Shroom Burger goes up against Carl Jr.'s Beyond Burger and Burger King's Impossible Whopper. Much like the 'Shroom Burger which replaces the beef with mushroom and cheese, the Beyond Burger and Impossible Whopper are made mostly of legumes, soy proteins, and potato proteins.
In the drink and dessert department, Shake Shack's Frozen Custard together with its vanilla, chocolate, and strawberry milkshakes go up against Dairy Queen's entire menu of desserts (ice cream, ice cream cakes, and shakes) as well as Five Guys' Bacon Milkshake and Smashburger's Peanut Butter Shake.
Together with McDonald's and Burger King, international food brands such as Starbucks, Chick-Fil-A, and Taco Bell rank among the most profitable fast food chains in the US, thus making them competitors to Shake Shack even if they sell different products.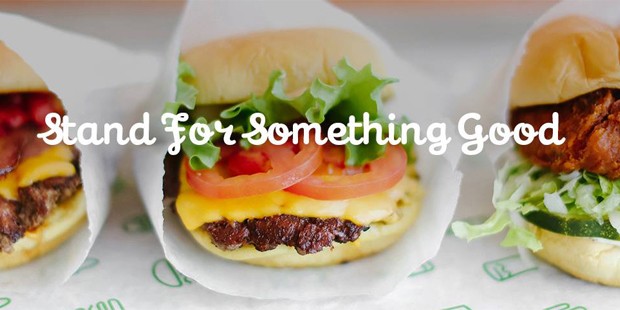 Delicious burgers and outstanding customer service: these are the things that set Shake Shack apart and will continue to do as they expand in more locations around the world. So far, they have already stood for something good, and Daniel Meyer's dream of opening in 450 locations may be realized sooner rather than later.
Full Name :

Shake Shack
Founded :
Founder :

Daniel Meyer
CEO :

Randy Garutti
Industry :
Sector :
Country :

USA
Website :
Want to Be Successful?
Learn Secrets from People Who Already Made It
Please enter valid Email