7 Most Expensive Father's Day Gifts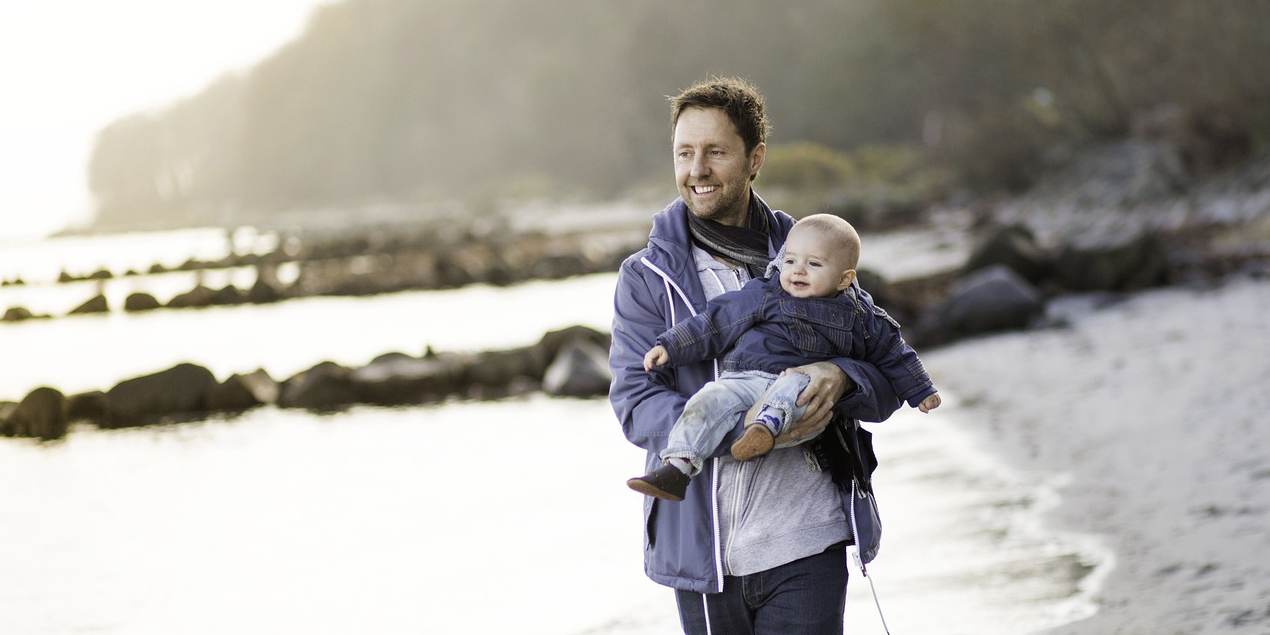 With Father's Day coming up, there's no better time to celebrate the dads who have been a constant presence for their families. This occasion has also been associated with gift-giving with dads receiving gifts from their loving wives and kids. Extravagant Father's Day gifts are surely not required on this special day but there have been numerous occasions where pricey gifts are given to tech and sports-loving dads. Here are seven of the most expensive Father's Day gifts:
1. Pagani Zonda HP Barchetta - $17.5 Million
It's safe to say that most dads are into four-wheeled vehicles. Cars have become a common discussion among dads and even though a good number don't even own one, talking about the latest and greatest vehicles have seemingly become a hobby. With Father's Day just around the corner, car talk have ramped up and one vehicle that has always made its way into dad conversations is the Pagani Zonda HP Barchetta.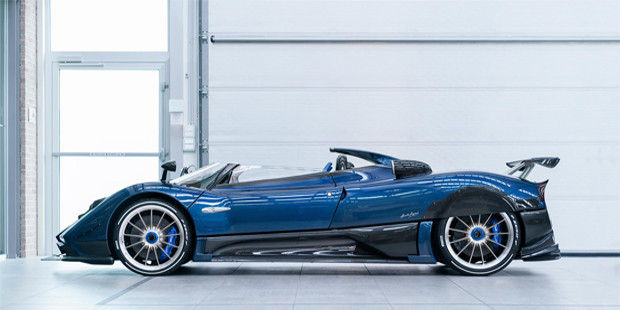 This luxury vehicle isn't only the most expensive Father's Day gift one can give to anyone's father but is also the most expensive car ever to hit the global auto market. Valued at a massive $17.5 million, the Zonda HP Barchetta was presented in 2017 as a birthday gift to the company's founder Horacio Pargani as well as to commemorate the 18th anniversary of the Zonda. The luxury sports car features a blue exterior similar to previous Zondas but contains a powerful 7.3 L Mercedes-Benz V12 engine rated at 800 PS as well as seats and suspension from the Huayra BC.
Italy-based Pagani ended production for the Zonda after the release of Zonda HP Barchetta but customers with a few extra million dollars can still purchase the vehicle upon request or through resellers. Also, U.S. car enthusiasts will only have to settle for test driving the Zonda during auto shows since the car manufacturer banned the selling of the vehicle in the country.
2. 24K Gold Bicycle - $500,000
For the sports-loving dad who also loves a little bit of luxury, U.S. jeweler The House of Solid Gold created a 24-karat gold bicycle which was previously sold at $500,000. Only 13 of these pure gold bikes were released to the global market with each bike requiring at least 750 hours to complete. Of course, with the amount of luxury being incorporated it's only advisable that this mountain bike should be framed inside a glass case instead of being used to ride around the neighborhood let alone in the mountains.
The bike is handcrafted and is completed using an electroplating process. Among the other features in the gold plated bike includes The House of Solid Gold's logo being embellished and encrusted using 600 black diamonds (total 6.0 carats) and 500 golden sapphires (total 4.5 carats). Additionally, the seat is made from alligator skin while the water bottle is made from pure gold and stingray skin.
The 13 customers who were able to purchase were also given an option to add more items on top of the "standard" features that already come with the grandiose bike.
3. Tesla Model S Plaid+ - $157,000
Although it isn't as expensive as the Zonda HP Barchetta, the Tesla Model S Plaid+ is still a luxury buy among majority of car enthusiasts including dads. But despite the costs, the chances of purchasing a Tesla is still higher compared to purchasing any vehicle sold by the Italian sports car brand.
The most expensive vehicle sold by top electric vehicle manufacturer Tesla Motors, the Model S Plaid+ comes with top of the line features with many even calling it the "best car on the planet". Specifically, this vehicle comprises a Tri Motor All-Wheel Drive setup consisting of 1,100 hp, accelerations of up to 60mph in less than two seconds, and top speeds of 200 mph. As for the Tesla Model S interior, it includes a steering yoke, a 17-inch center touchscreen display and separate 8-inch display in the rear, and charging ports in the front and rear. Tesla has claimed that the car's processing power is on par with modern gaming consoles like the XBox Series X and PlayStation 5.
The Model S Plaid+ is the newest release in the S line that already features the S Long Range and S Plaid. Priced at $157,000, it isn't just the priciest S vehicle but the priciest Tesla vehicle to date. US-based Tesla has retained its status as one of the largest car makers in the world despite the huge costs of its vehicles with more than 300,000 units sold in 2019 alone. The company's success also made its CEO Elon Musk the world's richest person who has seen his net worth balloon to $189 billion.
4. Xenex UV Disinfecting Robot - $125,000
The most expensive robot in the world may not resemble humanoid robots commonly seen in movies, but it still serves its purpose nonetheless; probably the most efficient robot when it comes to disinfecting the dirtiest rooms filled with millions of bacteria. The robot created by American healthcare robotics company Xenex sells for $125,000 and has proven to be a top choice in hospitals despite its massive price tag. The Xenex robot is used over 40,000 hospitals in the United States and is even used in homes owned by some of the richest people in the country.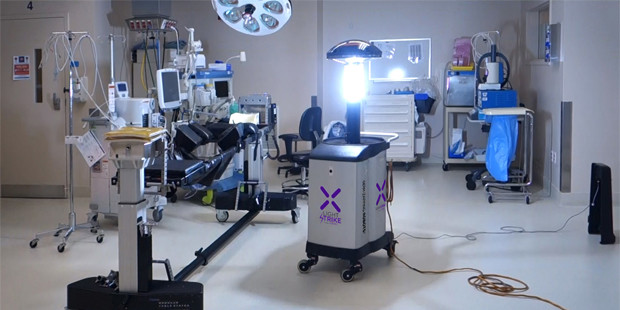 In late 2020, the company introduced a new robot called "LightStrike6 (LS6)" which specifically combats COVID-19 through emitting high intensity bursts of broad spectrum ultraviolet (UV) light. The robot has the ability to kill the virus in less than two minutes which has already been proven in a peer-reviewed study published in "Infection Control and Hospital Epidemiology".
If you're looking for expensive gift ideas for your dad, this disinfecting robot should be on the top of the priority list. It may cost you a fortune but at least it provides protection for every member of the household.
5. 8Pack OrionX Gaming Computer - $41,000
Even dads love to play some video games every now and then. With chores out of the way, spending a few hours in front of a monitor with a controller and/or keyboard in hand is a favorite dad hobby no matter what the age. With this, it shouldn't surprise you that there are thousands of 60-year old parents playing video games well into the night all over the world.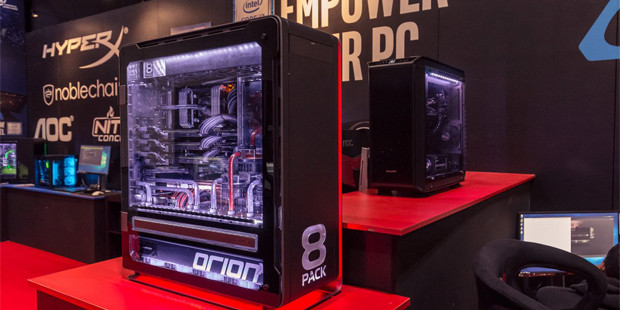 Gaming consoles are expensive but it doesn't compare to the 8Pack OrionX Gaming PC which is tagged as the most expensive (and most powerful) gaming system today. Selling for £30,000 ($41,000), the 8Pack OrionX consists of two systems (10-core Intel i7-6950x and Core i7-770K processors) packed in a single gigantic case and is equipped with four memory cards, 64 GB of RAM, and three cooling systems.
If the specs aren't already impressive enough, the OrionX is also comprised of three storage setups with the first one being a 1.2 TB Intel 750 hard drive, the second being two 1 TB Samsung Evo 850 SSDs, and the third being a 10TB SATA hard drive. With games today requiring powerful specs, the OrionX shouldn't have a problem running very demanding GPU-intensive games such as Cyberpunk 2077, Assassin's Creed Valhalla, and Red Dead Redemption 2, among others. You can even run these games at the same time and experience zero issues when it comes to the performance.
6. 24K Gold iPhone 12 Pro Supreme Edition - $15,500
Tech-savvy dads surely know the popular smartphone that is the Apple iPhone 12 but they may not know there's a blinged-up version of the said phone costing £11,000 ($15,500). Sold by London-based jeweler Stuart Hughes, the 24K Gold iPhone 12 Pro Supreme Edition features an iPhone 12 covered in 24-karat gold and furnished with black Alligator leather. The 24k gold and Alligator leather doesn't only give the phone a classy look but also a highly-expensive feel making it one of the expensive electronic devices currently sold around the globe.
Going big on the exterior, the 24K Gold iPhone 12 goes big on the interior as well. The phone comes with 512 GB memory and can be unlocked to all networks worldwide. The 512 GB storage is also exclusive to this phone as the highest storage for iPhone 12's sold in retail stores are only capped at 256 GB.
Customers purchasing this special edition iPhone will also get a customized two-tone wooden box and Stuart Hughes Certificate of Authenticity. The jeweler has constantly made headlines for selling highly expensive devices, especially the £5 million iPad 2 made from 12.5 carats of diamond and a actual T-Rex bone as well as a £300,000 Nintendo Wii (Wii Supreme) made from 22 carats of solid gold. The Wii Supreme still holds the title of the being most expensive gaming console ever sold.
7. LEGO Millenium Falcon - $8,600
Dads love to channel their inner child every now and then so it's not surprising that a huge chunk of toy store sales doesn't come from dads buying toys for their kids but dads buying toys for themselves. One toy that has integrated itself into pop culture is the Millenium Falcon from the highly-popular movie franchise "Star Wars".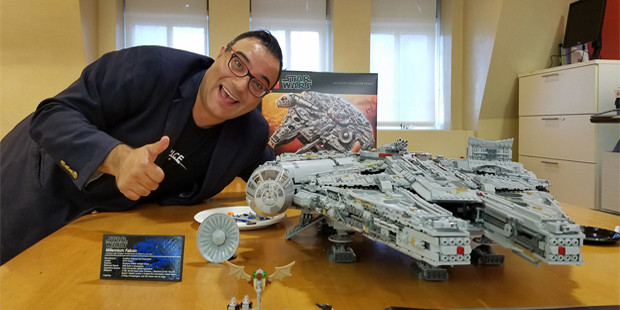 Initially released in 2007 by the American toy company LEGO, the 1st Ultimate Collector's Series Falcon comprises of 5,100 pieces and measures 33 inches long, 22 inches wide, and 8.3 inches tall. Even with its size, the massive toy doesn't compromise on detail and features a paint job as well as moveable parts that fully resemble its movie counterpart.
Since LEGO no longer sells the life-size Millenium Falcon, buyers will have purchase it from resellers for least $8,600 with prices going up even further depending on the seller. Star Wars fans will likely ignore the price due to the rarity of the item which takes at least two hours to assemble. Piecing the LEGO parts is also a great activity dads can enjoy together with their kids.
Final Thoughts
When it comes to Father's Day, there is really no need to spend thousands if not millions of dollars to purchase a gift. But there's no stopping anyone to make a purchase if they have extra cash in the bag. Besides, the rich and wealthy will have to spend their spare change every now and then. If you're part of this group and looking for some highly expensive items to purchase for your dad, feel free to check out the luxury gifts for father listed above. Happy Father's Day!
Want to Be Successful?
Learn Secrets from People Who Already Made It
Please enter valid Email