6 Most Expensive Valentine's Day Gifts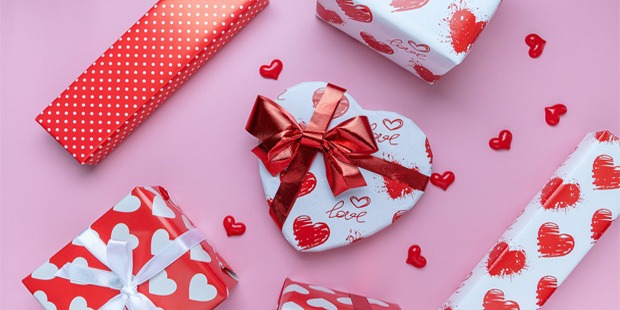 Although Valentine's Day has always been a celebration of love, it's also a time when luxurious and expensive gifts are given the spotlight. In recent decades, Valentine's has become similar to Christmas in terms of spending with individuals willing to spend hundreds of dollars just to buy the perfect gift for their other half. Here are the seven most expensive Valentine's Day gifts ever sold:
1. Chopard De Rigo Vision Sunglasses - $412,000
When it comes to designer eyewear, not many can top Italian luxury retailer De Rigo. Based in Longarone, Italy, De Rigo has been creating watches brands since 1978 and has licenses with numerous brands including Police, Lozza, Blumarine, Fila, and Chopard, among many others. Particularly, De Rigo partnered with Chopard to release a pair of gold and diamond-laden sunglasses worth €340,000 ($412,000).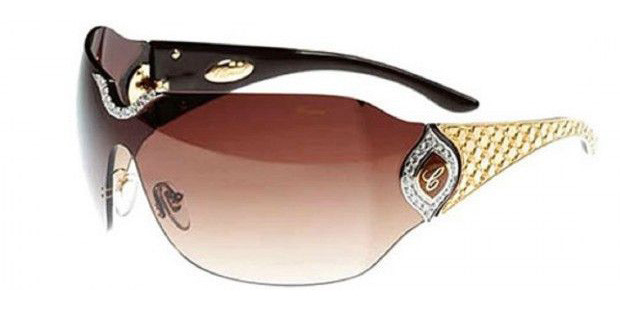 The Chopard De Rigo sunglasses are not just pricey but they are also highly valuable. The glasses are decorated with 60 grams of 40-carat gold as well as 51 river diamonds that surround the Chopard logo in the glasses' hinges. This pair of highly expensive glasses is definitely one of the best high-end valentine's gifts for eyewear aficionados.
2. Montblanc x Van Cleef & Arpels Mystery Masterpiece Pen - $720,000
German luxury brand Montblanc and French jeweler Van Cleef & Arpels have made the most expensive pen on the planet, the limited edition Mystery Masterpiece Pen which is selling for €600 million ($720 million). The pen is decorated with 840 diamonds and contains more than 20 carats of gemstones. The buyer can choose what gemstone will be incorporated in the pen and is given the choice of either emerald, diamond, or sapphire. With a pen littered with hundreds of diamonds, it's unsurprising that it commands a price tag of nearly $1 million; a great gift for people who want to write using the most luxurious pen on the planet.
3. Mouawad 1,001 Nights Diamond Purse - $3.7 Million
Although a purse isn't a woman's best friend, a diamond purse may just become one. Swiss and Emirati jeweler Mouawad released a special edition purse called the '1,001 Night Diamond Purse' which is valued at €3.1 million ($3.7 million). This diamond-filled handbag is tagged as the most expensive (and most exclusive) bag in the world. It is decorated with exactly 4,517 yellow, pink and transparent diamonds which add to a total of 38,192 carats. Forget a diamond engagement ring or flower bouquet as these are gifts that pale in comparison to Mouawad's sparkling handbag.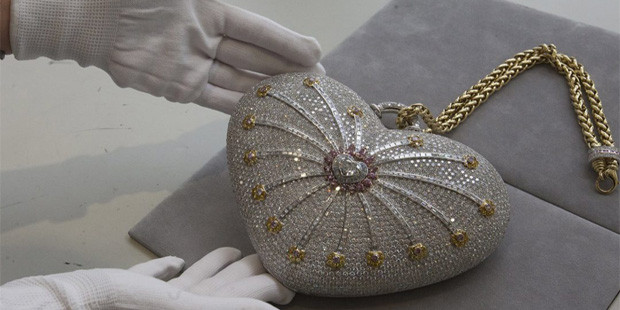 According to reports, it took 10 designers and 8,800 hours to finish the highly luxurious accessory. It may not be the appropriate handbag to bring when doing grocery shopping, but it's certainly the perfect one to bring on dates and fancy events.
4. Stuart Hughes iPad 2 Gold History Edition - $6 Million
With the iPad already on its 8th generation, your partner may not appreciate receiving an iPad 2 as a Valentine's Day luxury gift or a gift on other occasions for that matter. But he/she may not mind getting an iPad 2 with diamonds and real Tyrannosaurus Rex bones engraved on the device. Stuart Hughes is one of the premier luxury brands in the world and has been known to create luxurious devices including the iPhone 4S Elite Gold ($5 Million) and the Nintendo Wii Supreme ($500,000) which are considered the most expensive smartphone and gaming console respectively.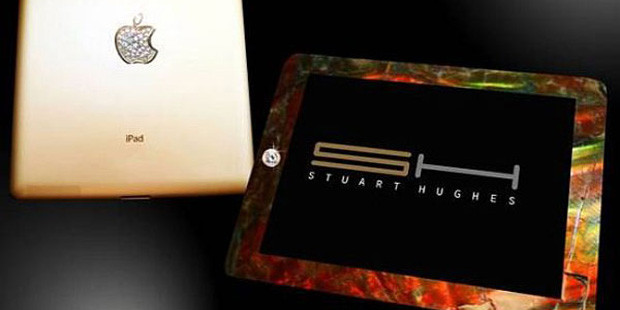 The London-based jeweler may have just outdone itself with the $6 million iPad 2 Gold History Edition. It comes with the standard Stuart Hughes gold and diamond decoration (14-carat gold exterior and 12.5 carats of diamonds in the Apple logo) but it's most interesting addition of a real T-Rex bone. According to its website, the iPad contains a 75 million year-old rock called Ammolite wherein sections of a T-Rex thigh bone are splintered and shaved into the said Ammolite.
5. Chopard 201 Carat Watch - $24 Million
Unlike handbags (with the exception of Mouawad's nearly $3 million item), watches are the ultimate accessory for both men and women. And nothing beats a luxurious watch, especially one priced at €20 million ($24 million). Chopard makes a return on this list after selling a watch that consists of 874 diamonds. Also called the Chopard 201 Carat Watch, the exterior is filled with numerous heart-shaped stones. When the spring-loaded mechanism is pressed, the stones open up like a flower to reveal the dial. Chopard definitely knows how to make some of the most expensive Valentine's Day gifts in the world.
6. 1963 Ferrari 250 GTO - $70 Million
The most expensive Valentine's Day gift comes in the form of a classic car. Not exactly the ideal gift for women but definitely one of the best Valentine's Day gifts for men, as long as you have $70 million. The 1963 Ferrari 250 GTO is also the most expensive car ever sold with the most recent unit selling for $70 million in a private deal. The vehicle previously sold for $52 million in 2013.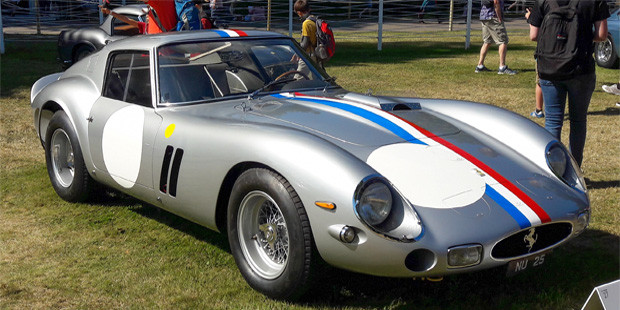 The massive price tag for the Ferrari 250 GTO can be traced to its history. Only 63 units were produced between 1962 and 1964 and is considered as one of the greatest sports cars of all time. The Ferrari 250 GTO is also a favorite among collectors due to its rarity. According to reports, the $70 million Ferrari 250 GT won the 1964 famed Tour de France race and came in fourth at Le Mans.
Although it's true that most couples go for a frugal Valentine's Day celebration, there are still people who won't mind spending billions of dollars every February 14th.
Want to Be Successful?
Learn Secrets from People Who Already Made It
Please enter valid Email