Most Expensive Shoe Brands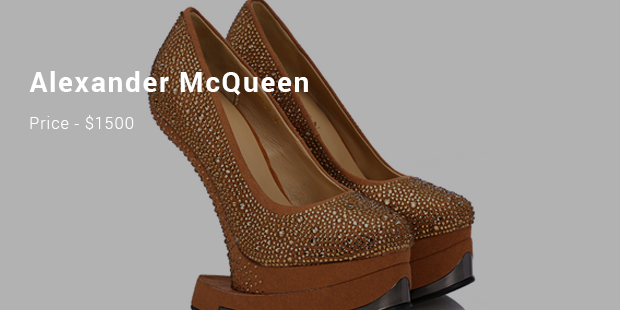 If you have known or read about the lives of many celebrities, then you must have noticed that they spend a large sum of their income on different brands of shoes. People having a fetish for shoes, go crazy and buy hundreds or even thousand pairs of these just to satisfy their obsession.
Shoes definitely complete the appearance of an individual. Heels add length and posture to you figure, gives your body a sexy shape and makes you feel confident. Besides, this if these shoes are of the world's most costly brands then you cannot help but flaunt it. Here is a collection of some of the most expensive shoe brands in the world!
1. Louis Vuitton - $10,000 Approx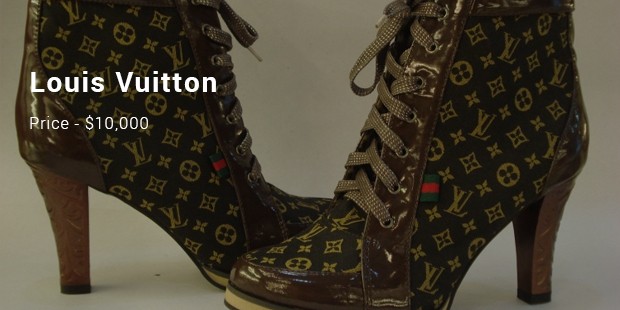 This brand is a name for shoes, purses and luggage of the elite class. Though these are loved by the people for its trendiness but people trust the brand because of its high quality craftsmanship. It is in the market since 1854 and walking down the timeline, it has established itself as the most expensive brand in the world.
2. Manolo Blahnik - $4,600 Approx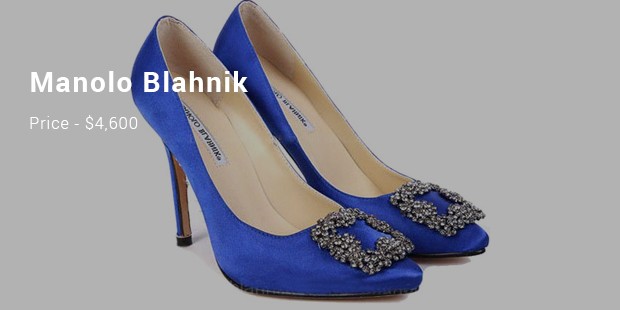 Manolo Blahnik known for one of the most ruling force in the shoe manufacturing industry was designed by Manuel Manolo Blahnik Rodriguez, a Spanish fashion designer. She designs awesome footwear for both children and women. In terms of introducing new designs this brand always comes first with the change in seasons.
3. Jimmy Choo - $3,785 Approx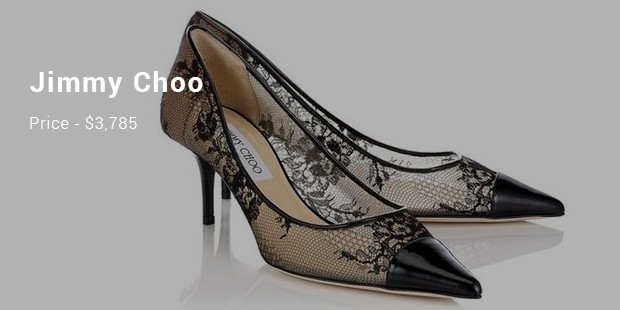 Jimmy Choo is one of the most popular shoe brands in the world. Jimmy choo a fashion designer based in United Kingdom was the co-founder of the company that came to be known for its handmade women's shoes. Celebrities from Hollywood admired this brand. One of best features about Jimmy Choo is that it offers products for every rank.
4. Christian Louboutin - $ 3,095 Approx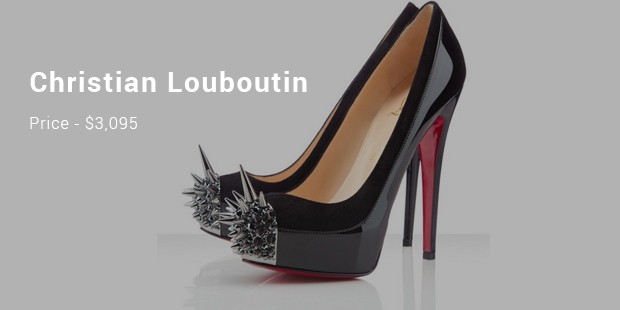 5. Walter Steiger - $2000 Approx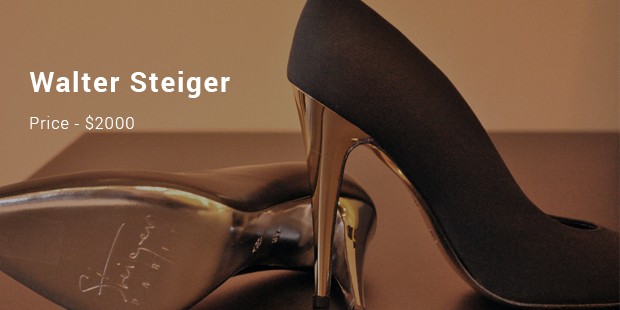 6. Alexander McQueen - $1500 Approx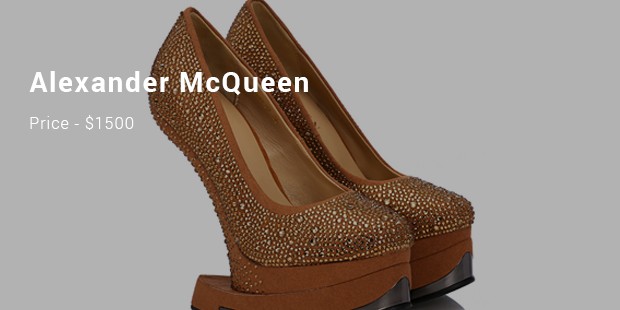 7. Miu Miu - $500 the lowest price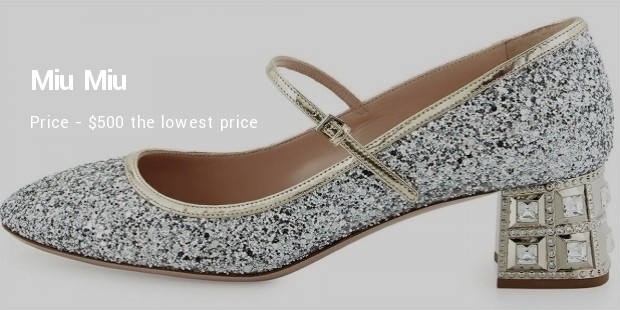 Specially designed for women, the brand offers some electrifying shoe products befitting the granddaughter of Mario Prada. The shoes have won many accolades for its designs and quality that gives the feeling of luxury.
8. Stuart Weitzman - $1.09 million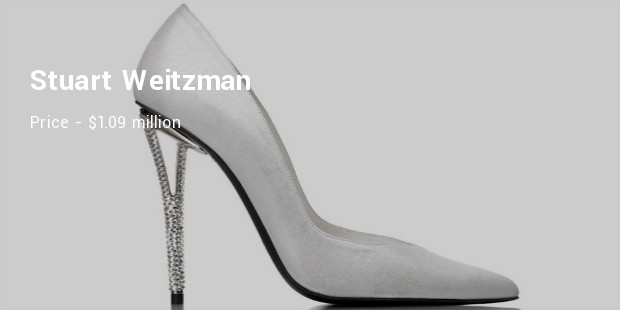 The brand is known for its stylishly designed shoes and is the loved by many Hollywood actresses. The pair of shoe is platinum gilded and have diamonds in its body. He has the honour of making world most expensive footwear and has rate material used in footwear.
9. Brain Atwood - Price: Unknown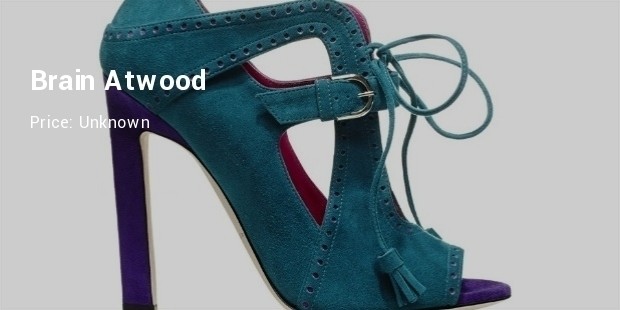 Made in Italy, these shoes are exported in US and is known for its quality. The best part is, the footwear can be customized as per your choice. Offered in various colors, it really looks great.
Purchasing a world class shoe brand gives you a celebrity like feeling. It makes you confident among your friends, colleagues and relatives. You cannot feel anything less than a star when people enquire about or compliment your lovely pair of heels. So you must not stop yourself from feeling great and must have a collection of branded pairs of shoes.
Want to Be Successful?
Learn Secrets from People Who Already Made It
Please enter valid Email