Most Expensive Boarding Schools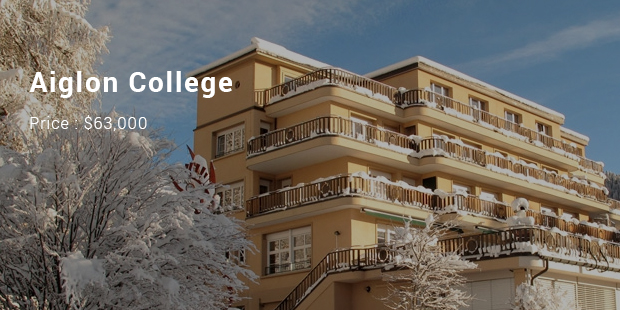 What in the world is more esteemed than a proper and well-rounded education, one which takes the total development and well-being of a student into consideration? Those blessed with financial resources, make an effort to ensure that their children have access to the best of things.
Sending their kid to a private foundation then becomes the only option considerable to them. Boarding schools swarm throughout the globe but the finest are situated in Europe. Here, we have put in order a list of the most expensive boarding schools in the world and also justified why they have been considered. Happy reading!
1. Le Rosey, Chateau De Rosey – Rolle, Switzerland - $73,150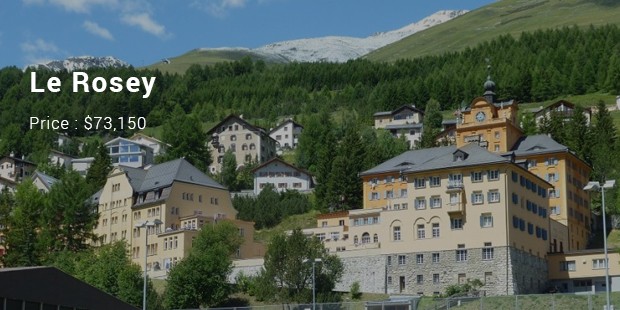 Le Rosey school is for the select few, the place all royalties send their off springs. With a tuition amount of $73,150, it, undoubtedly, is the most exorbitant international school on earth. Numerous Jacuzzis on the campus, facilities of swimming, skiing and even hiking makes Le Rosey the final destination.
2. College Alpin Beau Soleil – Villars-Sur-Ollon, Switzerland - $72,220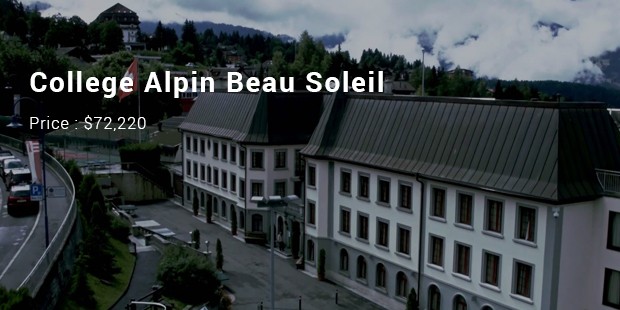 This boarding school is set near Geneva, in Switzerland.It is snuggled among white cap mountains, with a spectacle of Rhone Valley. The classes include eight students for every teacher. It provides restaurants to the scholars on their reserved ski slopes, a glossy, up-to-the-minute performing arts center for hopeful actors, and a digital recording studio for upcoming mega stars.
3. Aiglon College – Chesieres, Switzerland - $63,000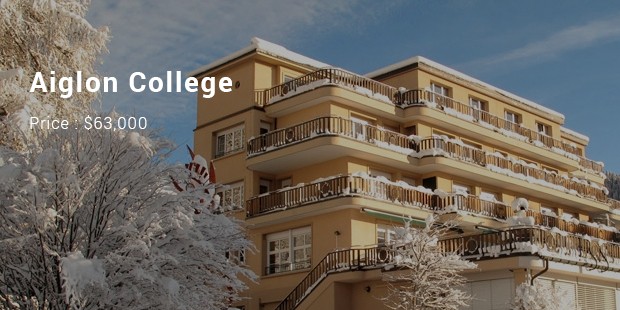 Aiglon College is the educational institution, when it comes to outdoor activities. This British boarding school is positioned in the Alps range which facilitates skiing. Every class comprises of not more than 5 students per instructor. So you understand how exclusive it is! The place is ideal for people who love hiking.
4. Lyceum Alpinum Zuoz – Zuoz, Switzerland - $62,900

The Lyceum Alpinum Zuoz, is an international boarding school existing since 1904. With the St. Moritz region as a great background, it has around three hundred students coming all countries. It has personal academic tutors and a professional team .
5. Brillantmont International School – Lausanne, Switzerland - $58,500

The Brillantmont International School is a Swizz owned institution in Lausanne in Switzerland and stresses a lot on Swiss traditions. Existing since 1882, the school has always catered to the needs of the students who are given the best academics.
6. Gstaad International School – Gstaad ,Switzerland - $58,500

The Gstaad International School is an international institution which has students for International and French Baccalaureate Examinations. It has summer camps in Lake Geneva and in winter it is at Rolles. It has 65 schoolchildren between 4 to 14 years.
7. Leysin School Switzerland – Leysin ,Switzerland - $57,350

Leysin American School in Swizz Alps helps students Grades 7 to 12 to do well in education, arts and sports. It has good ski term, adventure sports and excursions and works with regular traditional Swizz values of excellence and quality.
8. Institut Auf Dem Rosenberg (Anglo-American Section) – St. Gallen, Switzerland - $56,000

The Institut auf dem Rosenberg (Anglo-American Section), St. Gallen, Switzerland is located in Switzerland and spans over 100,000 square metres. Located by the Lake Constance it focusses on education of the highest quality. It has a sizeable Anglo American section.
9. St. George's School, Clarens, Switzerland ($56,000) year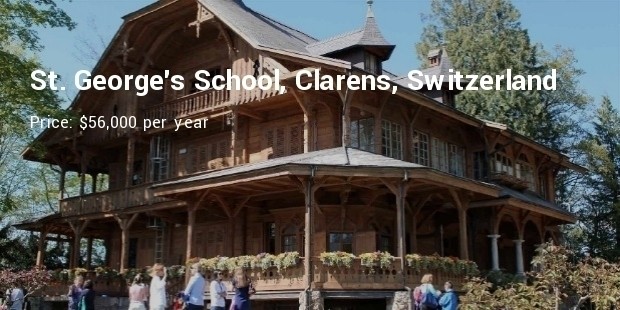 St. George's School is the first ever British Boarding School situated in Switzerland and gives the best views of Alps and the Lake Geneva. It has sports along with a professional education pattern. The institution encourages its students towards excellence.
10. Eton College, Windsor, England 37,500 euros ($54,900) year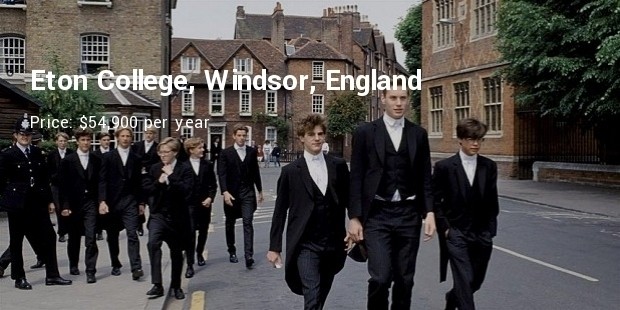 Founded in the year 1440 this is a school that is only for boys. Located in Windsor in England many royal celebrities, politicians have come out of this prestigious institution . Students from here usually continue in Oxford or Cambridge.
11. Stevenson School California $62,650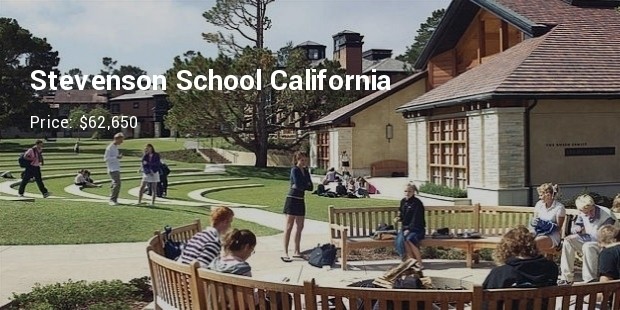 With 520 students the Pebble Beach Campus here has provisions of outdoor education too thus making the school an extensive combination of education and outdoor activities. With kayaking,mountaineering, climbing as key activities the school brings out the best in students.
12. Woodside Priory School $61,665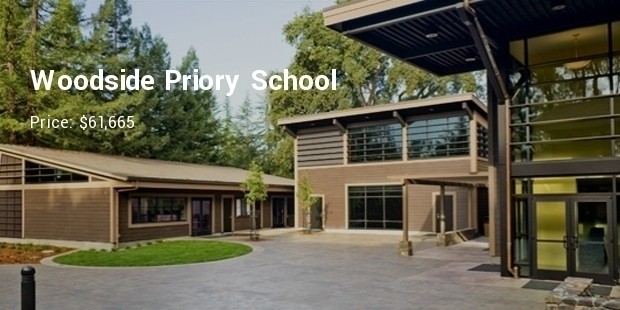 The Woodside Priory School located at Portola Valley in California has 350 students and has been existing since 50 years. It focusses on personal and academic excellence and the cost is inclusive of room,board and fees for students between 9 to 12.
13. Brandon Hall School $60,800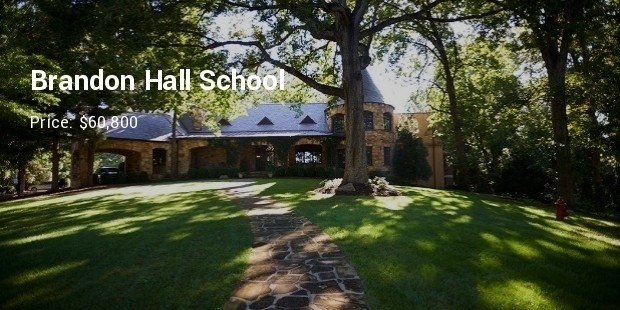 With 200 students in tow this is a school ready to help students on their way to admissions to college. It aims at giving the children the best education and helps them take a step towards their next career in college.
These outstanding institutions on our list have welcomed every celebrity you can think of, cerebral celebrities, the royals, and the people rolling in it! Moreover, these boarding schools, offer the best and the most complete education, and in today's world, education not only refers to the mind but essentially to the body also.
Want to Be Successful?
Learn Secrets from People Who Already Made It
Please enter valid Email