Most Expensive Apartments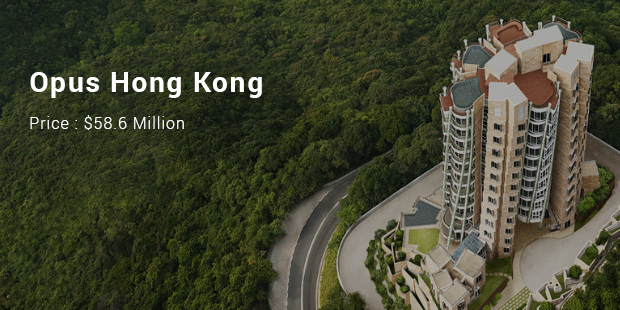 There are some absolutely spectacular apartments to pick from all around the world. From the hotly-discussed residential apartment in London to the Opus Hong Kong in Hong Kong, with the already famous amenities it provides, like water collected from rain is recycled for irrigation and electric car charge systems have been installed.
But for the normal, many like us, reading the list and conjuring up, can also be quite interesting. Can't it? This list brings to you the costliest apartments from across the globe. These apartments have a few stuffs in common - they're striking, they're gigantic and they're all despicably superfluous. Nevertheless, they're amusing to look at!
1. One Hyde Park, London, UK - $226.9 Million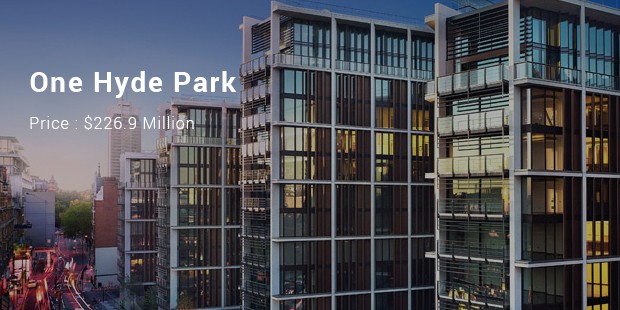 One Hyde Park is, probably, London's most sensationally-discussed residential building. It is worth $226.9 million. Located in Knightsbridge, it is furnished with comforts and conveniences such as a privileged golf-simulator, an exclusive cinema and also a squash court. Project Grande (Guernsey) Limited owns this stunning building. The design of this beauty is accredited to Rogers Stirk Harbour. The interior designing has been done by Candy & Candy.
2. 432 Park Avenue, New York, US - $95 Million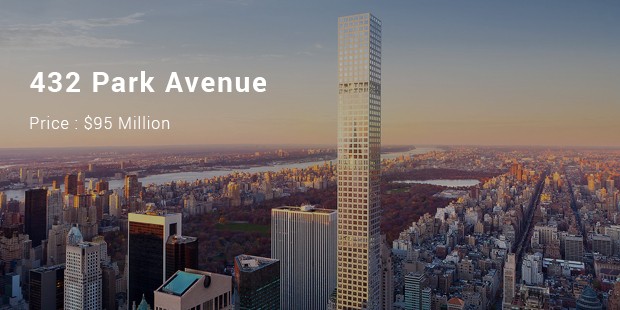 One of the most expensive in the world, the 432 Park Avenue is positioned in middle of Manhattan city and its construction is due for completion this year. Once completed, it is going to be the tallest housing edifice in the whole of New York. The penthouse is supposed to have six bedchambers, seven restrooms and also a library. A paradise in the making, doesn't it seem to you?
3. One57, New York, US - $90 Million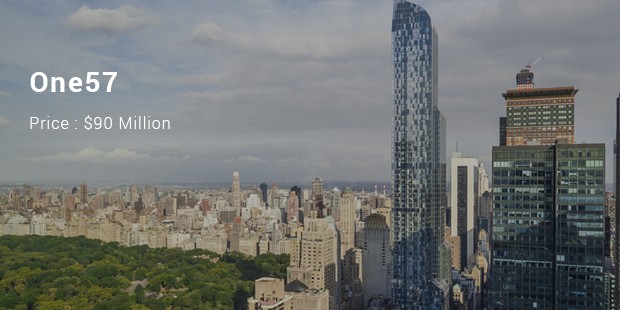 Escalating 1,004 feet, soaring over Midtown Manhattan, One57 is the tallest suburban building in New York City and is valued at $90 million. It is full of pride with the services it provides (but rightfully so), like the 95 condos and comforts of a yoga studio and also a pet grooming chamber. It was previously called the Carnegie 57 and dubbed, "The Billionaire Building".
4. South Bank Tower, London, UK - $90 Million

5. Tour Odeon, Monaco - $65.7 Million

6. Opus Hong Kong, Hong Kong - $58.6 Million

7. 56 Leonard, New York, US - $47 Million

8. Clermont Residence, Singapore - $47 Million

So, which one is your favourite? I am sure that is a million-dollar question for million dollar worth apartments. There are exquisite apartments to garble you and spoil you for choices- from the apartment in Monaco, having its own reserved discothèque to the extravagant London flat furnished with a dressing room of our reveries! Ah! If wishes were horses!
Want to Be Successful?
Learn Secrets from People Who Already Made It
Please enter valid Email