Radhika Jones SuccessStory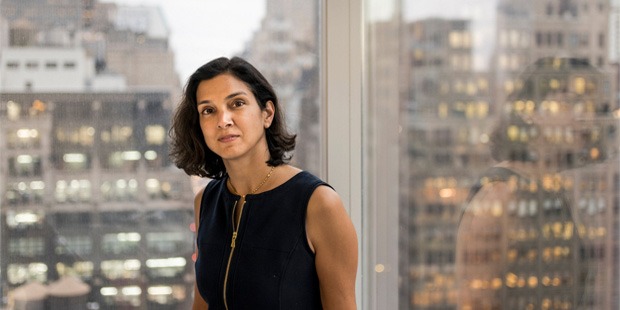 Radhika Jones is the editor of popular fashion magazine Vanity Fair. Replacing Graydon Carter who had held the reigns for over 25 years, Jones was given a choice to maintain a status quo or lead the company to a different direction. She chose the latter and it would become a decision that may have saved Vanity Fair for the next few decades.
Childhood
Radhika Anne Jones was born in New York City, United States on January 23, 1973. Her father Robert is an American while her mother Marguerite is of Indian descent. Although she was born in New York, young Radhika grew up in Ridgefield, Connecticut with her parents and two siblings.
Education
From Ridgefield, Jones moved to Massachusetts for her college education particularly enrolling at Harvard University. She finished with a degree in English Literature before pursuing a PhD in English and Comparative Literature at Columbia University. While in her PhD program, she taught writing and literature courses as a part-time instructor.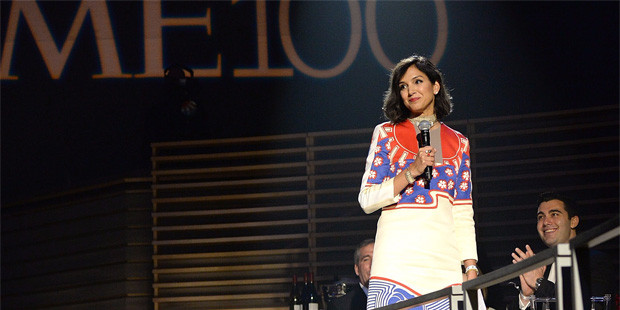 Although Jones had a great interest in literature even as a child, she wasn't sure where her career would take her after finishing her education. In a recent interview, she recalled she was "toying with physics and even multivariate calculus" at a time. But her love for literature, particularly 19th and 20th century novels would become the deciding factor in her choosing a path in writing that would eventually culminate with Vanity Fair. "I was always a reader as a child, always the girl with the book," said Jones in the same interview.
Early Career
After obtaining her PhD, Jones would then begin forging a career in journalism. She moved to Russia and became the arts editor for Moscow-based English newspaper Moscow Times. She then landed a job at Paris-based literary magazine The Paris Review as managing editor.
By 2008, Jones returned to the United States and worked for popular news magazine Time. She oversaw the content for some of Time's most popular annual write-ups, including the "100 Most Influential People" and "Person of the Year" lists. After her successful stint at Time, Jones joined the New York Times in 2016 as an editorial director of the books department.
Vanity Fair Editor-in-Chief
For more than a decade, Jones had placed her mark on some of the world's most popular publications. But she would take another step in her already successful career as she joined influential fashion and culture magazine Vanity Fair. Although Jones had initially planned for a long career at the New York Times, she was presented an opportunity after Graydon Carter stepped down after 25 years with the company. The New Yorker editor David Remnick then emailed Jones regarding Vanity Fair's vacant head position, kickstarting conversations that would lead to Jones landing the job.
Remnick's recommendation would be enough as Jones was chosen among the many individuals who were also shortlisted. By November 2017, Conde Nast (parent company of Vanity Fair, Vogue, The New Yorker, and GQ) officially announced that Jones would be the newest and fifth editor of the fashion magazine since its inception in 1983. It should also be noted that her Indian roots also made her the first person of color to head Vanity Fair.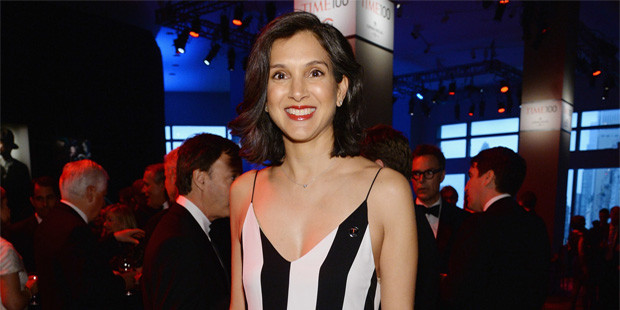 At the moment Jones sat on her new editor's desk, she was already determined to make significant changes particularly making the magazine a vehicle for social reform. Jones mentioned that she wants the magazine to resonate more with readers particularly with content that doesn't just tackle the latest in fashion and pop culture but also privilege, cultural impressions, political power, and the like.
These changes are now front and center in Vanity Fair's Hollywood issue magazines. Under Jones, people of color gracing the magazine's cover are up by 43%. Oscar winner Viola Davis (July/August 2020), New York 14th district representative Alexandria Ocasio-Cortez (December 2020), and a portrait of Breonna Taylor by Amy Sherald (September 2020) are just some of the Black/Hispanic women that have been featured by Vanity Fair in the previous year alone. Dario Calmese, the photographer in the Davis shoot is also the first-ever Black person to shoot a Vanity Fair cover. One report also highlighted that the magazine has had 11 covers featuring Black people in the last three years compared to 17 between 1983 and 2017.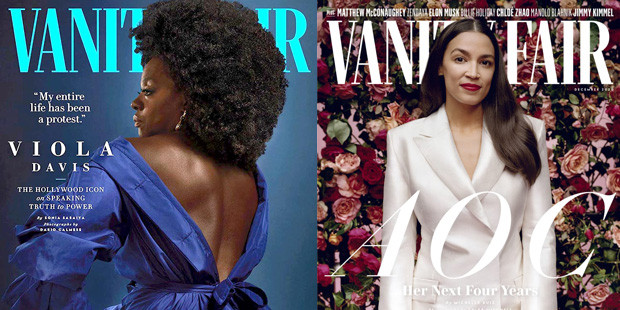 Aside from incorporating social change, the Vanity Fair editor has also steered away from the magazine's tried-and-tested glamorous covers which had become a trademark for over four decades. Celebrities Idris Elba, Kendrick Lamar, and Michelle Williams have all graced the covers wearing simple shirts and sweaters, a move considered to be very risky throughout the fashion magazine industry. Vogue editor Anna Wintour also followed suit and implemented similar changes for her magazine.
Giving Vanity Fair a major makeover has so far paid dividends for Jones. The magazine broke a record-high for new monthly subscriptions twice in 2020 and ended the year with the largest audience of any publisher in the U.S. It is also reported that the company generated $1.77 million in annual revenues for the fiscal year ending February 2021.
Personal Life
Radhika Jones has two siblings of which her sister Nalini is the author of story collection "What You Call Winter" and is also a recipient of the NEA fellowship, Pushcart Prize, and O. Henry Prize. Radhika is also known to be a massive book collector as well as a fan of the New York subway in which she rides up to this day with her family. She currently resides in Brooklyn, New York with her husband Max Petersen and their young son.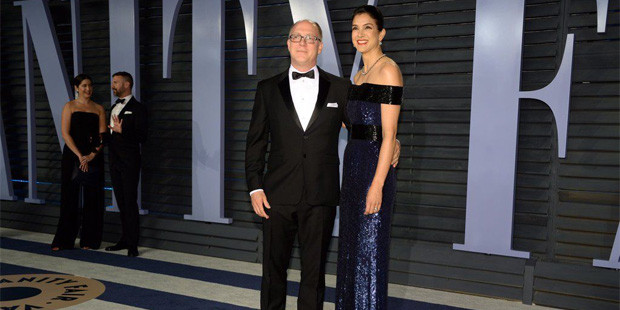 Under Radhika Jones, Vanity Fair is no longer just a fashion magazine that highlights today's biggest trends. It has become a fashion magazine that is socially aware; a move that has been welcomed not just by its readers but by the general society seeking significant change.
Full Name :

Radhika Anne Jones
Zodiac Sign :
Education :

Columbia University
Occupation :
Industry :
Networth :

$1 Million
Want to Be Successful?
Learn Secrets from People Who Already Made It
Please enter valid Email