LEGENDARY FASHION ICON: KARL LAGERFELD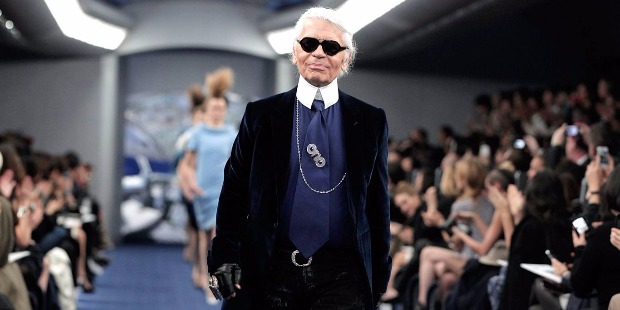 Death succeeds like nothing else! The journey, from being born to die ultimately, of every individual differs in multitude and dimensions. The destined lot achieves great success during their lifetime, while the rest are just lost in oblivion. German legendary fashion icon Karl Lagerfeld has lived his life to the fullest with a successful career as a Fashion Designer. He left for his heavenly abode on the 19th of February 2019. He was 85.
Chanel had issued the statement, "It is with deep sadness that the House of Chanel announces the passing of Karl Lagerfeld, the Creative Director for the Chanel Fashion House, since 1983." The iconic fashion figure was admitted in 'The American Hospital' in Paris, where he breathed his last in the early hours of the morning.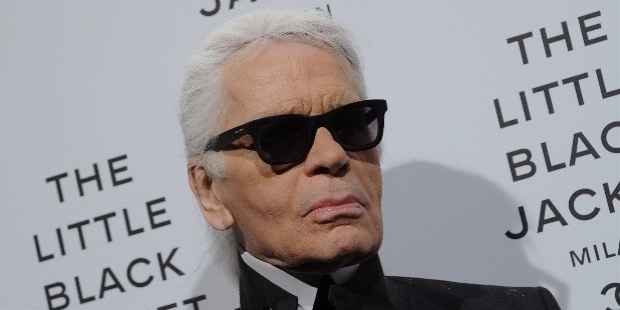 Karl Lagerfeld's death has stormed amazing debate about his provocative controversial headlines throughout his career. His creativity was bold, blunt and often created controversies around the world. No doubt, Lagerfeld's creations had made him a fashion genius, who defined high-fashion lifestyles and echelons in his long successful career. He has won many hats as a designer par excellence, a photographer and director.
Early Life:
Karl Otto Lagerfeld was born in Hamburg, Germany on the 10th of September 1933. Father Otto Lagerfeld was a businessman. Mother Elizabeth Bahlmann used to work as a lingerie saleswoman before her marriage to Otto Lagerfeld. Karl was the second child of the couple. Elder sister Martha Christiane Christel was born in 1931. Karl Lagerfeld also has an elder half-sister Thea from his father's first marriage.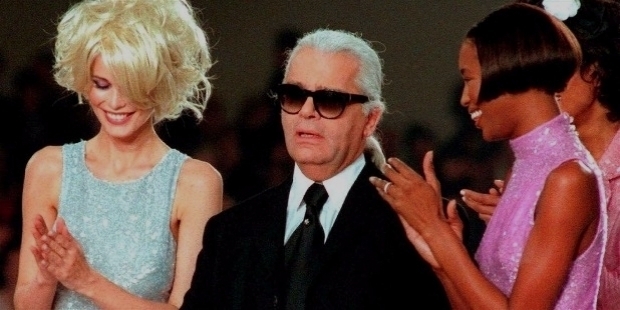 Karl attended a private school during his initial years of education. Later, he graduated from a Secondary School at the Lycee Montaigne in Paris. He majored in Drawing and History.
The Journey of Success:
In 1955, Karl Lagerfeld won a design competition, which was sponsored by the International Wool Secretariat. Having won the competition in the 'Coats' category, he was hired as an assistant to the French Fashion Designer Pierre Balmain. Karl honed his skills at the fashion house Balmain for three years and moved to Jean Patou. From 1958 to 1963, he designed two haute couture collections every year.
It is indeed interesting to note that Lagerfeld's first collection was not received in a positive manner. The media ripped apart his creations to the hilt. For reasons unknown, he presented himself as Karl Roland instead of Karl Lagerfeld. For the spring of 1960 Season, Karl created the shortest skirts in Paris. The collection was not received well. In the late 1960 collection, Lagerfeld designed special hats and named them 'Slaps in the face'. It was received well, in spite of not being path-breaking.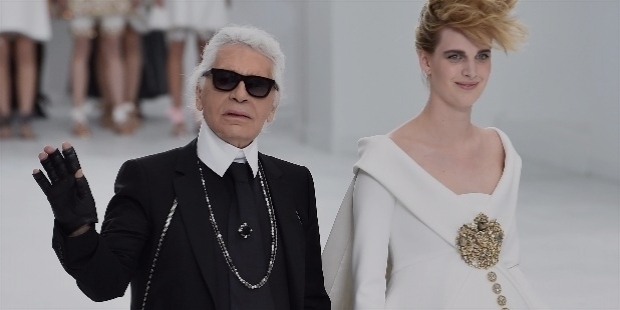 About his five years at Jean Patou, Lagerfeld had revealed in of his interviews, "I became bored there too. I quit and tried to go back to school, but that didn't work. So, I spent two years mostly on beaches and studied life." He joined the Roman couture house Tiziani, which was established by Evan Richards of Jacksboro, Texas. In 1963, Richards and Lagerfeld sketched their first collection. He worked with Richards till 1969. Elizabeth Taylor, Gina Lollobrigida, Doris Duke, and Princess Marcella Borghese were Tiziani's esteemed customers.
In 1964, Lagerfeld worked for Chloe, the French fashion house, as a freelancer by designing a few pieces for each season. His creations were beginning to succeed with fashionistas and more of Karl's creations were being incorporated. He began designing the entire collection for Chloe. A year later in 1965, Lagerfeld collaborated with Fendi, the Italian fashion house designing furs, clothing, and accessories.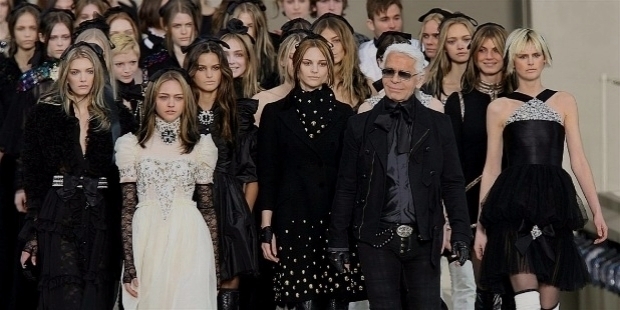 In the year 1970, Lagerfeld had a brief stint collaborating with Curiel, the Roman haute couture fashion house established by Gigliola Curiel. He also worked as a costume designer occasionally for theatrical productions from the early 70s. Karl collaborated with stage directors like Luca Ronconi and Jurgen Flimm. He also designed for theatres in Milan, Vienna and the Salzburg Festival.
In October 1972, Lagerfeld unveiled Chloe's spring 1973 collection, which was touted as 'high fashion and high camp'. He had designed a 'surprise skirt', ankle-length pleated silk, so loose that it hid the fact, it was actually pants. Lagerfeld was highly inspired by Carmen Miranda and went onto design a look consisting of mini-bra dresses with very short skirts and long dresses with bra tops and scarf shawls.
The 80s' decade was Karl Lagerfeld's most successful years in the international fashion world. In 1982, he was designing collections for men and women for the Japanese firm Isetan on a contractual basis with as many as 30 licenses. In the United States, he also had a lingerie line produced by Eve Stillmann. He designed shoes for Charles Jourdan, sweaters for Ballantyne and even worked as a fashion adviser with Trevira.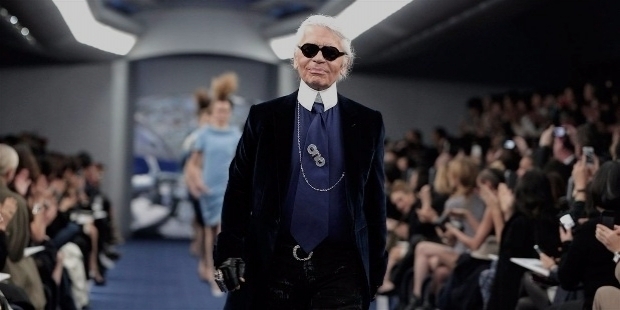 Lagerfeld joined Chanel in 1983. He remained loyal to the brand and the fashion house till he was alive. Lagerfeld created a style pattern by interlocking the 'CC' monograph of Coco Chanel. A year later, he created his own eponymous brand 'Karl Lagerfeld'. It was established to direct 'intellectual sexiness'. It is heartening that Lagerfeld always loved creating a controversial fashion statement with his creations.
In 1993, Lagerfeld employed adult film star Moana Pozzi and strippers to showcase his black-and-white collection for Fendi during the Milan Fashion Weeks runway show. A year later, Lagerfeld used a verse from the Holy book Quran for his 1994 spring couture collection for Chanel. The move backfired and during the 1994 couture show in Paris, Indonesian Muslim Scholars Council in Jakarta called out for a boycott of Chanel's garments. They even threatened to file a formal protest with the German Government, Lagerfeld's homeland. He had to apologize to pacify the Muslims scholars.
Lagerfeld was a great supporter of fur in fashion. Interestingly, he never used any fur in his wardrobe. At the Lincoln Center in New York City, Lagerfeld was targeted by animal rights activists in 2001. He was even called a 'designer dinosaur'. Till 2009, he never stopped using fur in his collections. In 2010, he switched to artificial fur for 2010 Chanel collection.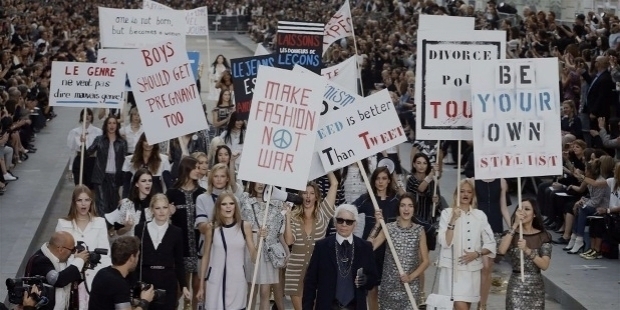 In the year 2002, Lagerfeld asked Diesel founder Renzo Rosso to collaborate with him a special denim collection for his Lagerfeld Gallery. The collection was titled 'Lagerfeld Gallery by Diesel'. While Karl designed the collection, it was developed by Diesel's creative team under Renzo Rosso. During the Paris Fashion Week was showcased during the designer's catwalk shows. The limited editions were sold in Lagerfeld Galleries in Monaco and Paris. It was also sold at Diesel Denim Galleries in Tokyo and New York.
Renzo Rosso showered high praises for Lagerfeld and stated, "I am honored to have met this fashion icon of our time. Karl represents creativity, tradition, and challenge, and the fact that he thought of Diesel for this collaboration is a great gift and acknowledgment of our reputation as the prêt-à-porter of casual wear."
Karl loved photography as much as designing clothes. As a photographer, he produced a series of nude pictures of models and celebrities titled 'Visionaire 23: The Emperor's New Clothes'. In 2005, he shot Mariah Carey for the cover of V Magazine. He is also involved in his editorial work for Harper's Bazaar, Numéro, and Russian and German editions of Vogue. Lagerfeld loves shooting advertising campaigns for Chanel, Fendi and his own line.
On the 18 December 2006, Lagerfeld announced the launch of K Karl Lagerfeld for men and women. The collection included fitted T-shirts and jeans. Two years later, he created a teddy bear, which was produced by Steiff. In 2009, Karl Lagermouse and Karl Lagerfelt, mini forms of mice and finger puppets respectively, were sold by Tra Tutti. Lagerfeld even lent his voice for the French animated movie 'Totally Spies!'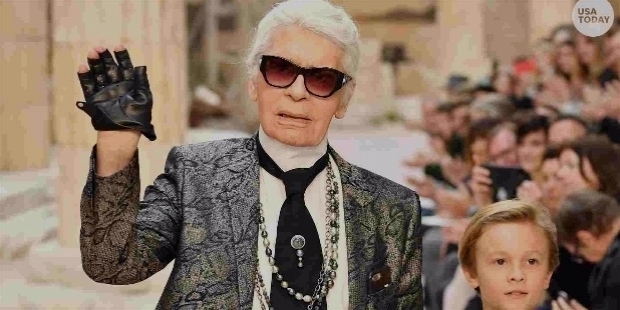 On 10 September 2010, Karl Lagerfeld was presented with 'The Couture Council Fashion Visionary Award' by the Couture Council of The Museum at the Fashion Institute of Technology. Two months later, Swedish crystal manufacturer Orrefors announced their collaboration with Lagerfeld to design a crystal art collection. In 2011, the first collection was unleashed titled 'Orrefors by Karl Lagerfeld'.
In 2013, Lagerfeld directed Kiera Knightley and Clotilde Hesme, who played the roles depicting Coco Chanel and her aunt Adrienne Chanel respectively, in the short film title 'Once Upon a Time… in the Cité du Cinéma, Saint-Denis'. In October 2018, Lagerfeld collaborated with Carpenters Workshop Gallery and launched an art collection of functional sculptures titled 'Architectures'.
Personal Life:
Karl Lagerfeld and socialite Jacques de Bascher had a long-term relationship from the early 1970s, until his death from AIDS in 1989. Lagerfeld enjoys designing homes and he has lived in various homes all his life. He decorated his rue de l'Université apartment in Art Deco style in Paris. In Brittany, he decorated the 18th Century Chateau de Penhoët in Rococo style.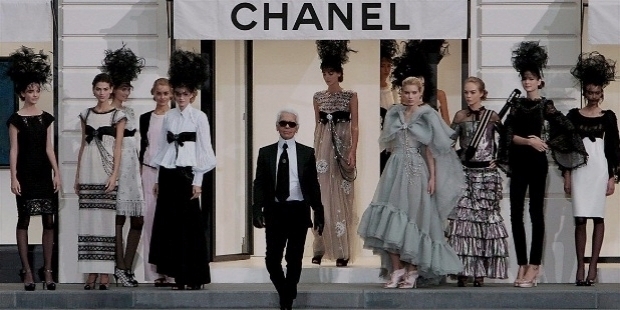 Lagerfeld has an apartment in Monte Carlo and Manhattan, a Villain Hamburg and Monaco, a 17th Century mansion in Paris, a Summer Villa in Biarritz, an ancient house in Vermont and another one in Paris.
Death:
In January 2019, Lagerfeld developed health complications. On the 18th of February 2019, he was admitted to the American Hospital of Paris in Parisian suburb Neuilly-sur-Seine. The morning after, Karl Otto Lagerfeld breathed his last in the hospital.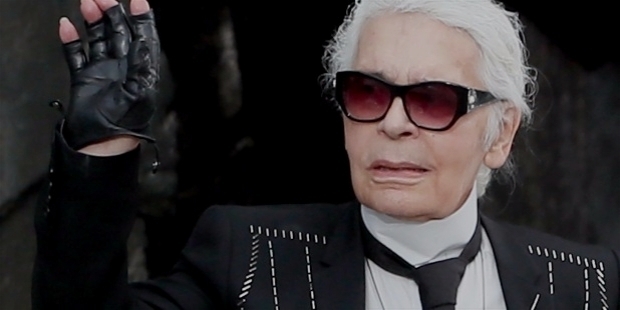 Full Name :

Karl Otto Lagerfeld
Zodiac Sign :
Birth Place :

Hamburg
Germany
Occupation :
Industry :
Want to Be Successful?
Learn Secrets from People Who Already Made It
Please enter valid Email