CHILDISH GAMBINO MAKES GRAMMY HISTORY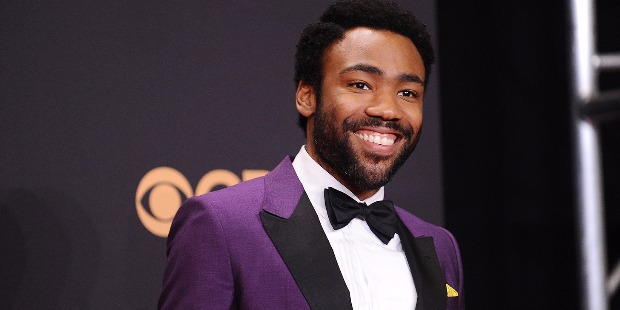 'This is America' has created history for American Rapper Childish Gambino at the 61st Grammy Awards for becoming the first rap song to win the prestigious musical awards. Childish Gambino's song 'This is America' won two Grammys for the 'Song of the Year' and 'Record of the Year' in Los Angeles on the 10th of February 2019. His absence was conspicuous at the glittering musical night.
The multifaceted Donald McKinley Glover Jr., popularly known as Childish Gambino in the music world, has etched his name in the history books in golden letters winning the 'Song of the Year' and 'Record of the Year' for 'This is America' at the Grammy Awards 2019. In Grammy Awards' history, it is the first time a rap song has won both the categories.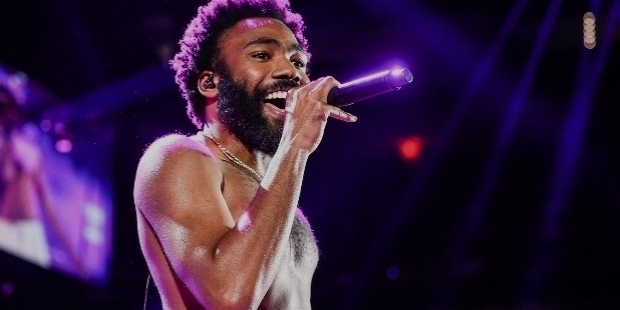 His absence also created history. He became the first artist, since Amy Winehouse in 2008, to be absent to collect one of the 'Big Four' Grammys. Childish Gambino triumphed over Drake, Lady Gaga, Bradley Cooper, Kendrick Lamar, SZA, Brandi Carlile, Zedd, Maren Morris and Grey in both the categories.
Ludwig Goransson, the co-writer of 'This is America' received the awards on Childish Gambino's behalf. Receiving the awards, Goransson stated, "It was important to recognize rap and hip-hop artists at the Grammy Awards. I am unaware why he had declined to attend the awards' night.
This is America:
'This is America' music video shook the world, when it was released on the 5th of May 2018. The symbolic music video described the exact true picture of today's America and sparked debate. It was a brilliantly executed music video representing black people in America and how they face unparalleled prejudice in their daily lives.
The music video was directed by Japanese-American filmmaker Hiro Murai. Gambino and Murai have been working together as collaborators. 'This is America' was written by Donald Glover, Ludwig Göransson, and Jeffery Lamar Williams. Glover and Goransson produced the music video. The song addresses the wider issue of gun violence in America, mass shootings' high percentage, racism and discrimination against African-Americans.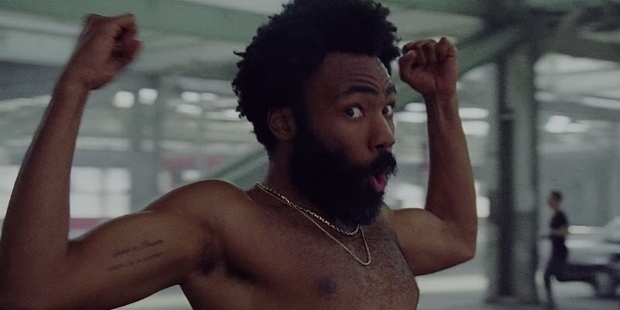 On the US Billboard Hot 100, 'This is America' became the 31st song to make a debut at No. 1. 'This is America' was Gambino's first No. 1 and Top 10 single in the country. The song topped the charts in Canada, Australia and New Zealand. The song became the talk-of-the-town and caused a stir because of racial symbolism. However, it cannot be denied that it depicted the real picture of white discrimination and prejudice against the black people.
'Black Panther's composer Ludwig Goransson was also credited as 'Song of the Year' winners along with Childish Gambino. Goransson's 'Black Panther' score won the 'Best Score Soundtrack for Visual Media' Grammy.
Early Life:
Childish Gambino was born Donald McKinley Glover Jr. on the 25th of September 1983 at Edwards Air Force Base in Kern County, California. Father Donald Glover Sr. retired as a Postal worker. Mother Beverly Smith retired as a Daycare provider. Both of them happen to serve as foster parents for 14 long years. Glover Jr. was raised in Stone Mountain, Georgia.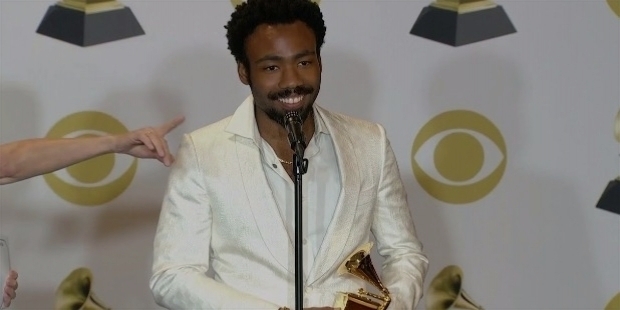 Glover Jr. graduated from Lakeside High School and DeKalb School of Arts. During his school days, he used to be an excellent writer. In 2006, Glover Jr. graduated with a degree in Dramatic Writing from the New York University Tisch School of the Arts. While he was pursuing his degree course, Glover Jr. began disc jockeying and produced electronic music under his nickname MC D, which ultimately became mcDJ. In 2005, he remixed Sufjan Stevens' album 'Illinois'.
The Journey of Success:
Glover Jr. had written spec script for 'The Simpsons' and had sent them to Producer David Miner in 2006. Miner and Tina Fey was highly impressed by his writing skills, so they invited Glover Jr. to become a writer for the NBC Sitcom '30 Rock'. This was just the beginning!
From 2006 to 2009, Glover Jr. wrote for '30 Rock' and even acted in occasional cameo roles. For his amazing writing on the third season, Glover Jr. was presented the Writers Guild of America Award for 'Best Comedy Series' at the February 2009 ceremony.
As Childish Gambino in 2008, he released the independent mixtape 'Sick Boi'. Glover Junior's musical stage name Childish Gambino came from the Wu-Tang Clan's name generator. It is interesting to note that he had even auditioned to play Barack Obama on Saturday Night Live. However, he was not selected.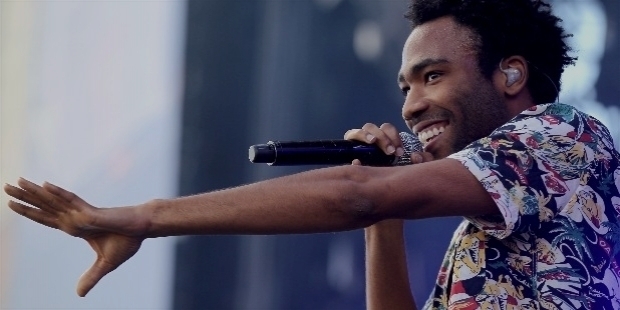 Glover Jr. along with Dominic Dierkes, Meggie McFadden, DC Pierson and Dan Eckman appeared in Sketch Comedy Group 'Derrick Comedy' sketches on YouTube since 2006. Three years later, the group wrote and starred in a feature-length film 'Mystery Team'. In 2009, it was released in theatres. Glover, Bobby Moynihan and Aubrey Plaza starred in the film.
In September 2009, the Dan Harmon's NBC sitcom 'Community' made Glover popular among wider audience. He portrayed the character of a former High School star quarterback Troy Barnes. He appeared in the first five seasons' 13 episodes. After the fifth season, he did not return as a full-time cast member. He declined Harmon's request to do the sixth season, because Glover was in search for more independent projects.
Childish Gambino's second mixtape 'Poindexter' was released in September 2009. A year later, he released a pair of mixtapes titled 'I Am Just a Rapper' and 'I Am Just a Rapper 2' in close succession in 2010. In July 2010, he released his fifth mixtape 'Culdesac'.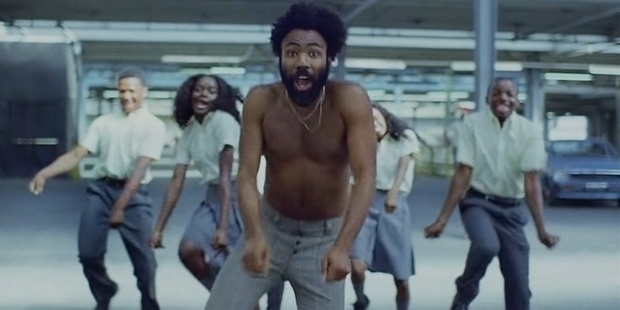 In March 2011, Gambino released his first extended play 'EP' as a free digital download. He also released a music video for the song 'Freaks and Geeks' in the same month. In April 2011, Gambino went on a nationwide 'IAMDONALD Tour'. It was a one-man live show, which consisted of rap, comedy and video segments. Throughout the year, Gambino worked with Ludwig Goransson for his studio album.
'Camp', the album was released on the 15th of November 2011. The release was backed by Gambino's debut singles 'Bonfire' and 'Heartbeat'. 52,000 copies of the album were sold in the first week of its release. 'Camp' was placed at No. 11 on the Billboard 200.
In 2012, Gambino released 'Eat Your Vegetables' and 'Fuck Your Blog' through his website in April and May respectively. In July, he released his sixth mixtape 'Royalty' as a free digital download. The album also featured his brother Stephen, aka, Steve G Lover III.
In 2013, Glover appeared in the romantic comedy 'The To Do List' in a supporting role. He also starred in two episodes of the comedy-drama television series 'Girls'. By October 2013, Gambino had finished his second studio album 'Because the Internet'. The album was released in December. The single '3005' topped at No. 8 on the UK R&B Chart. Before the release of the album, Glover released a short film 'Clapping for the wrong Reasons' to promote 'Because the Internet'. The short film was written by Glover. He also starred in the film.
'Because the Internet' was certified GOLD by the Recording Industry Association of America, having sold more than 500,000 copies. In June 2014, Gambino's 'Heartbeat' was certified GOLD by the Recording Industry Association of America. It was Childish Gambino's first GOLD certification.
A multifaceted man, Glover directed Jhene Aiki's music video for the song 'The Pressure'. On the 2nd of October 2014, Gambino released a mixtape 'STN MTN', followed by an extended play 'Kauai'. He described the two as a joint project and the 'first concept mixtape ever', which continues the stories told in 'Camp' and 'Because the Internet'.
Childish Gambino won his first Grammy nominations for 'Because the Internet' and '3005' at the 57th Annual Grammy Awards for 'Best Rap Album' and 'Best Rap Performance' respectively.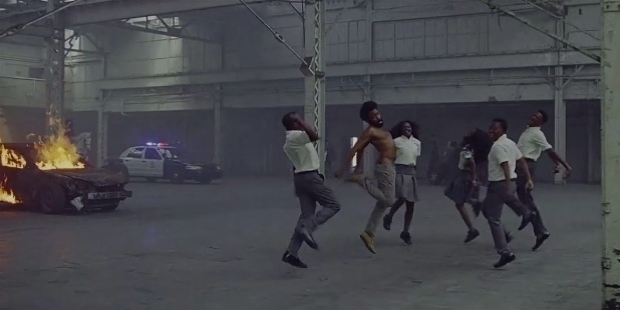 In 2015, Glover acted in the horror science fiction 'The Lazarus Effect', comedy-drama 'Magic Mike XXL' and Ridley Scott's science fiction 'The Maritan'. He dons various platforms of creativity with equal ease and finesse. In the same year, he contributed to the soundtrack of the film 'Creed'. His friend Goransson was the Composer of the film.
In October 2015, Glover's show 'Atlanta' got a 10-episode season approval from FX. 'Atlanta' was premiered on the 6th of September 2016 and was critically acclaimed. Glover won the Golden Globe Awards for 'Best Television Series – Musical or Comedy and Best Actor – Television Series Musical or Comedy and Primetime Emmy Awards for Outstanding Lead Actor in a Comedy Series and Outstanding Directing for a Comedy Series. He became the first black person to win an Emmy for the latter category.
In December 2016, he released his third studio album 'Awaken, My Love!' The album was certified PLATINUM accumulating 1,000,000 units. The album produced hit singles like 'Me and Your Mama', 'Redbone' and 'Terrified'. The album was nominated at the 2018 Grammy Awards for 'Album of the Year' and 'Best Urban Contemporary Album'. The song 'Redbone' won for Best Traditional R&B Performance and received nominations for Record of the Year and Best R&B Song. Childish Gambino performed 'Terrified; at the 60th Grammy Awards.
2017 saw Glover in Jon Watts' 'Spider-Man: Homecoming' as Aaron Davis. In June 2017, he announced to retire his pseudonym 'Childish Gambino'. In May 2018, Childish Gambino released the single 'This is America'. The rest has now become and created history for him. It was the Gambino's first No. 1 hit single and was in 'Top 10 Singles' in US.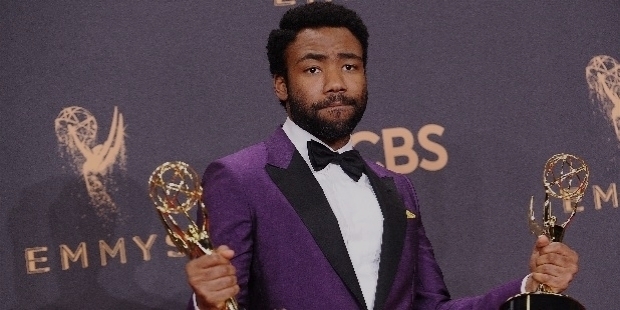 2018 saw Golver in 'Solo: A Star Wars Story'. On the 11th of July 2018, he released the extended play 'Summer Pack'. 'Summertime Magic' and 'Feels Like Summer' became hit singles. On the 1st of September 2018, he released the music video of 'Feels Like Summer'.
He will be seen in the remake of the epic musical Disney film 'The Lion King' as the voice of Simba in 2019.
Personal Life:
Childish Gambino was highly influenced by LCD Soundsystem and Ghostface Killah during his growing up years. Hip-hop duo Outkast and trio Migos and funk band Funkadelic had also influenced him in many ways. He accepts that he has been influenced by younger musicians and actors alike.
Glover is married to Michelle White. The couple is blessed with two sons. Donald McKinley Glover Jr. popularly known in the music world as Childish Gambino is an American actor, comedian, writer, producer, director, rapper, singer, songwriter, and DJ – all rolled into one. No doubt, he is gifted and destined to achieve such huge success in his professional and personal life.
Want to Be Successful?
Learn Secrets from People Who Already Made It
Please enter valid Email