Best Actress Oscars' Winner: Olivia Colman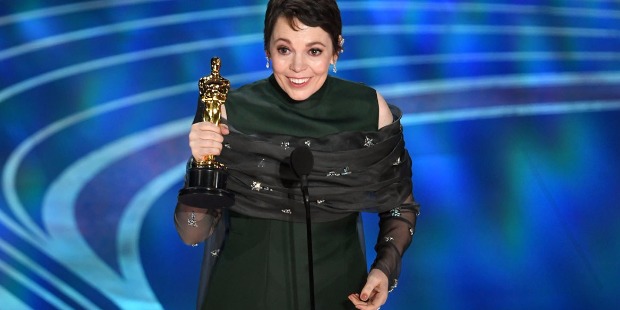 'The Favourite' actress Olivia Colman won her first Oscars at the 91st Academy Awards. It was an overwhelming moment for the star, as she composed herself to walk up the stage. Ecstatic! Who wouldn't be, when you hear your name being announced for the prestigious award?
Olivia Colman began her speech saying, "It is genuinely quite stressful! This is hilarious! Got an Oscar! I have to thank lots of people and if by the way, I forget anybody, I am going to find you all later and give you all a massive snog and I am really sorry if I might forget now." Thanking her director Yorgos Lanthimos, costars Emma Stone and Rachel Weisz, Colman went onto mention her long time agent Lindy King and extend her long standing gratitude.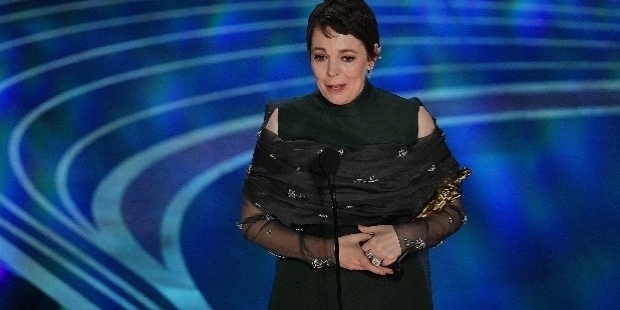 Colman went onto speak about her husband Ed Sinclair saying, "Thank you my husband Ed, my best friend. I love you so much, 25 years you have been my best supporter. He is going to cry, I am not. Thank you so much, Fox, everybody, the cast and the crew. Thank you so much!"
Colman's spectacular performance of Queen Anne in 'The Favourite' won her the first Academy Awards of her 18-year-long-career. Soon after the Oscars' evening culminated, Colman along with her close friends celebrated her win taking a trip on a midnight party bus around Los Angeles. Colman was on cloud nine and they all celebrated throughout the night enjoying every single moment.
Early Life:
Sarah Caroline Olivia Colman was born on the 30th of January 1974 in Norwich, Norfolk, UK. Father Keith Colman works as a Chartered Surveyor. Mother Mary Leaky works as Nurse. Olivia was educated privately at Norwich High School for Girls and Gresham's School, Holt. A destined actress, Olivia started as a teenager in a school production of 'The Prime of Miss Jean Brodie'. She was just 16 and played the lead role of Jean Brodie.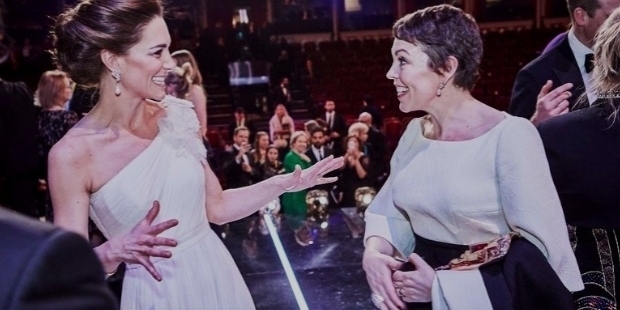 The Journey of Success:
In the year 1999, Olivia graduated from Cambridge. While she was in Cambridge, Olivia had auditioned for the Cambridge University Footlights Dramatic Club. In the year 2000, Olivia Colman made her debut on the small screen with 'Bruiser' and played various characters in 6 episodes. From 2000 to 2004, Olivia was seen in various sitcoms like 'The Mitchell and Webb Situation', 'People Like Us', Mr. Charity', and 'Comedy Lab' in 2001; 'Rescue Me', 'Holby City' and 'The Office' in 2002; 'Gash', 'Eyes Down' and 'The Strategic Humour Initiative' in 2003. Olivia Colman also starred in 'Peep Show' as Sophie Chapman for an amazing 32 episodes spanning 12 long years' period.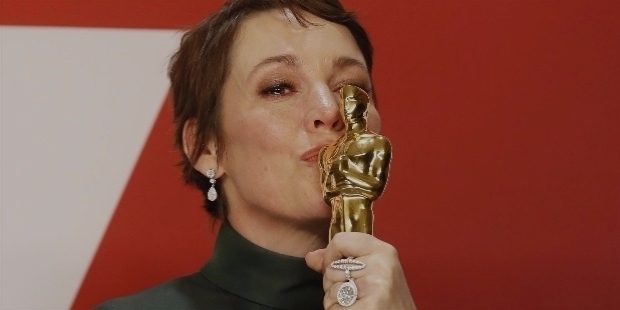 In 2004, Colman did 'Black Books', 'Swiss Toni', 'NY-LON' and 'Coming Up' on the television. She also played the character of Harriet Schulenburg for 16 episodes in 'Green Wing' from 2004 to 2006. In 2004, Colman got the big break on the silver screen as Terkei's mother in 'Terkie in Trouble'. She was the voice of Terkei's mother. In 2005, Colman was seen in the TV film 'Angel's Hell'. She also starred in various television series like 'Look Around You', 'The Robinsons', 'Murder in Suburbia' and 'ShakespeaRe-Told'. In the same year, Colman was seen on the big screen in 'Zemanovaload' and a short film titled 'One Day'.
In the year 2006, she portrayed the character of Joanna Roberts in 'Confetti'. It was her sole released film of the year. In 2007, she was seen in four films titled 'Hot Fuzz', 'Grow your Own', 'I Could Never be Your Woman' and the short film 'Dog Altogether'. Colman was also featured in the TV film 'The Grey Man'. She acted and managed her acting career in both the mediums – TV and Films with equal ease and professionalism.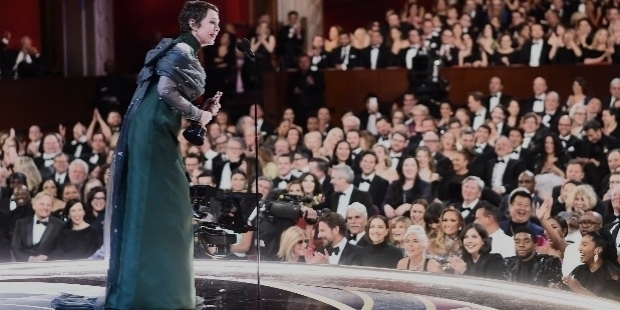 In 2008, she starred in two TV films titled 'Hancock and Joan' and 'Consuming Passion'. She played herself in the Panel Show titled 'Would I Lie to You' from 2008 to 2018. In the year 2009, Colman portrayed the character Olivia in the movie 'Le Donk & Scor-zay-zee'. She was seen on television series 'Skins', 'Midsomer Murders' and 'Mister Eleven' in the year 2009.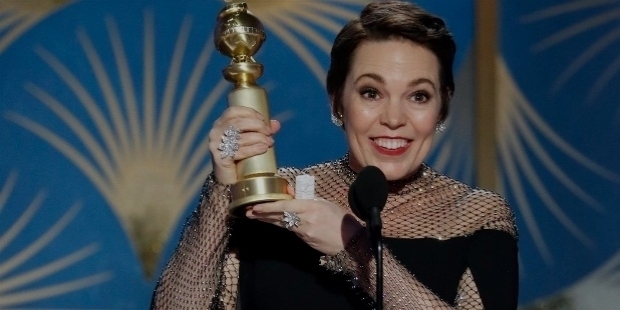 In 2010, Colman did not have a single film release. On the small screen, she was seen playing role of the mother in 'Doctor Who'. From 2010 to 2014, she did 19 episodes of 'Rev' portraying the character of Alex Smallbone. In the year 2011, Colman's three films 'Tyrannosaur', 'Arrietty' and 'The Iron Lady' released. 'The Iron Lady' was a noteworthy film, in which Colman portrayed the role of Margaret Thatcher's daughter Carol Thatcher. Meryl Streep played the lead role of Margaret Thatcher.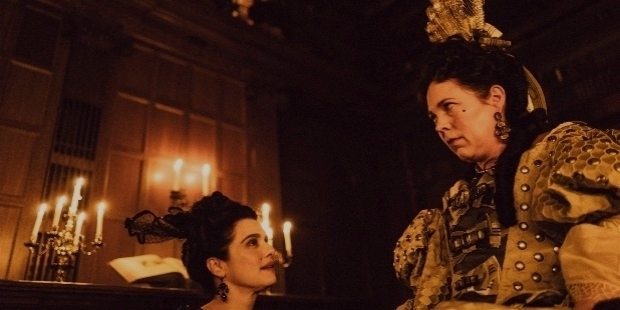 2012 saw Olivia Colman playing Queen Elizabeth in the British historical comedy-drama 'Hyde Park on Hudson'. She was also seen in TV film 'Bad Sugar'. In 2017, Colman portrayed the role of Hildegarde Schmidt in 'Murder on the Orient Express'.
2018 was Colman's career turning point, when she was cast as Queen Anne in the historical period black comedy film 'The Favourite'. The film is set in the early 18th Century England. The story revolves around two cousins, who are vying to become court's favourites of Queen Anne. The cast includes Emma Stone, Rachel Weisz, Nicholas Hoult and Joe Alwyn. The film was premiered on the 30th of August 2018 in Venice International Film Festival. 'The Favourite' won the Grand Jury Prize and the Volpi Cup for Best Actress for Olivia Colman.
'The Favourite' was released on the 23rd November 2018 in the United States by Fox Searchlight Pictures. The film was critically acclaimed and it went onto become a huge box-office success. The film grossed $82 million worldwide. Colman, Stone and Weisz's performances were highly praised. Rachel Weisz and Olivia Colman were nominated at the Oscars. Colman went onto win the 'Best Actress' Academy Award beating a challenging field.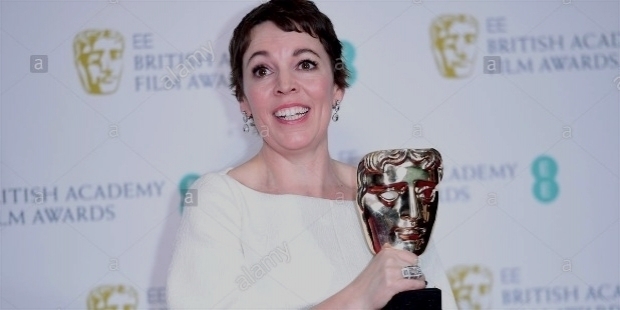 At the 91st Academy Awards, 'The Favourite' was nominated in 10 categories along with 'Roma'. The movie won numerous awards at Golden Globes and BAFTA. Colman completed her trio winning the 'Best Actress' in Golden Globes, BAFTA and Academy Awards. Rachel Weisz won the 'Best Actress in Supporting Role' BAFTA. In total, 'The Favourite' won 7 BAFTA Awards and 10 British Independent Film Awards.
Personal Life:
Olivia Colman met Ed Sinclair at Footlights during Alan Ayckbourn's 'Table Manners'. In August 2001, the two lovers tied the knot. The couple is blessed with three children.
In the year 2013, Colman won BAFTA TV Awards for 'Best Female Comedy Performance' for 'Twenty Twelve' and 'Best Supporting Actress' for 'Accused'. A year later, she won the 'Best Actress' BAFTA for her role in ITV Crime Series 'Broadchurch'. She has also won a Golden Globe 'Best Supporting Actress' Award for 'The Night Manager'.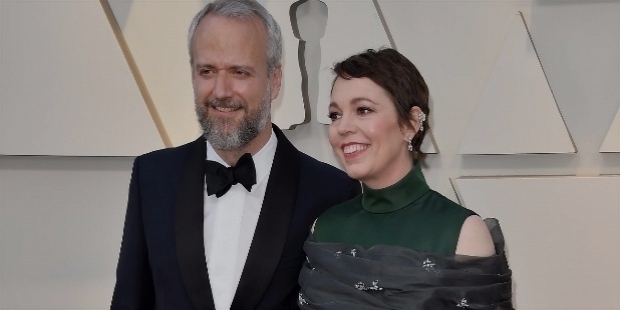 Colman is actively involved in various charitable works and activism. She has spoken widely about her experience of postnatal depression – the Big Issue – after the birth of her first child. She strongly believes the media industry has huge influence and with that comes a responsibility to contest the stigma that sadly still exists, through accurate representation.
In 2014, Colman became the patron of 'Tender' – the UK Charity, which uses theatre and the arts to educate young people about how to prevent violence and sexual abuse. She also participated in the Alzheimer's Society's Holkham Hall Memory Walk in September 2013. She also added her voice to care for the terminally ill charity campaigns for Marie Curie Daffodil Day and Anthony Nolan Blood Cancer Charity.
Olivia Colman also voiced her concern on the BBC about the plight of 'Women in Afghanistan' on behalf of Amnesty International in a radio documentary.
Full Name :

Sarah Caroline Olivia Colman
Zodiac Sign :
Birth Place :

Norwich
United Kingdom
Occupation :
Industry :
Want to Be Successful?
Learn Secrets from People Who Already Made It
Please enter valid Email