Alfonso Cuaron Story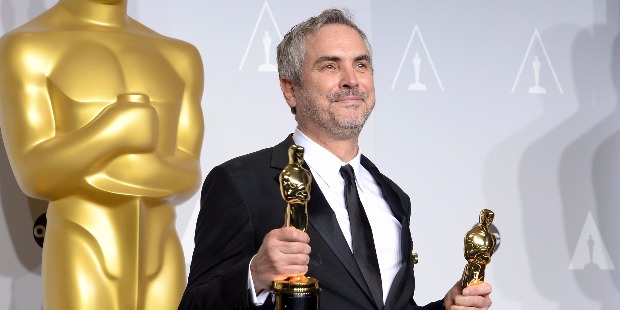 Mexican director-screenwriter-producer-editor Alfonso Cuaron Orozco is one of the most successful filmmakers in the world. The creative genius has given us amazing movies like 'Y Tu Mamá También' in 2001, 'Harry Potter and the Prisoner of Azkaban' in 2004, 'Children of Men' in 2006, 'Gravity' in 2013 and 'Roma' in 2018. He happens to be the first Latin American director to win the 'Best Director' Academy Awards.
In his 23-year-filmmaking career, he has had an amazing run at the Oscars, BAFTA and Golden Globe Awards. His outstanding movies have had 28 Oscars' nominations with 7 wins. In 2013, his 'Gravity' was nominated in 10 categories at the Oscars. The 2019 Academy Awards has nominated his movie 'Roma' in 10 categories. He happens to be the favourite to win the 'Best Director' award at this year's Academy Awards.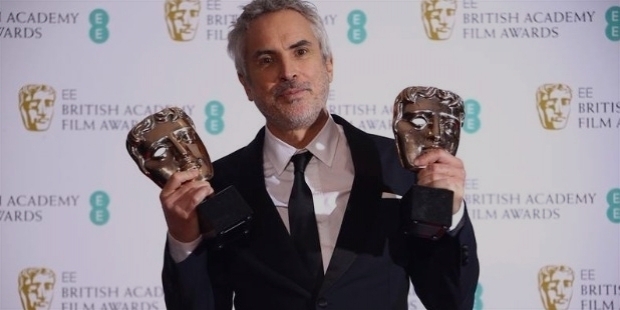 His 2018 creation 'Roma' has won 2 Golden Globe Awards out of three nominations and 4 BAFTA out of 7 nominations. His impeccable records have had 8 Golden Globe nominations with 3 wins and 29 BAFTA nominations with 10 wins so far. His 7 wins at the Academy Awards will increase this year after the awards are announced.
Roma:
'Roma' is a semi-autobiographical take of Cuaron's growing up years during the 1970 – 1971 in the Colonia Roma neighborhood of Mexico City. The film starring Yalitza Aparicio and Marina de Tavira captures the daily nuances of daily life of a live-in housekeeper in a middle class family. Roma is the Colonia Roma district of Mexico City. Cuaron had disclosed in an interview, "I tried to do this film 12 years ago, maybe a little bit over 12 years ago and I couldn't dare. Now I felt surely and slowly. I have a greater security to do it in terms of my craft."
The film received critical acclaim at the 75th Venice International Film Festival, where it was premiered on the 30th of August 2018. 'Roma' won the Golden Lion at Venice. On the 21st of November 2018, 'Roma' had a limited theatrical run in the United States and was streamed on Netflix in December 2018. The taut screenplay, cinematography and direction were critically acclaimed by one and all. Needless to say, Yalitza Aparicio and Marina de Tavira's flawless performances were simply fascinationg.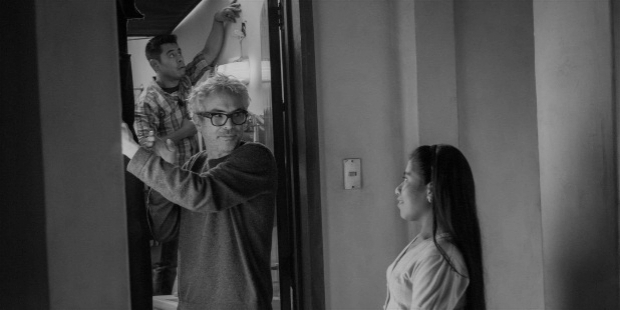 At the 91st Academy Awards, 'Roma' received 10 nominations in total in 'Best Picture', 'Best Foreign Language Film', 'Best Director', 'Best Actress', 'Best Supporting Actress', 'Best Original Screenplay', 'Best Cinematography', 'Best Sound Mixing', 'Best Production Design' and 'Best Sound Editing' categories. Interestingly, 'The Favourite' starring Olivia Colman, Rachel Weisz and Emma Stone has also been nominated in 10 categories at the Academy Awards.
'Roma' is the second foreign film after 'Crouching Tiger, Hidden Dragon' in 2000 to have got the most Oscar nominations ever. At the 91st Academy Awards, 'Roma' will be competing against Yorgos Lanthimos's 'The Favourite', Bradley Cooper's 'A Star is Born', Kevin Feige's 'Black Panther', Adam McKay's 'Vice', Pete Farrelly's 'Green Book', Spike Lee's 'BlacKkKlansman' and Graham King's 'Bohemian Rhapsody'.
Early Life:
Alfonso Cuaron Orozco was born on the 28th November 1961 in Mexico City. Father Alfredo Cuaron worked for the United Nation's International Atomic Energy Agency as a Nuclear Physicist. Mother Cristina Orozco was a housewife. Alfonso brothers Carlos and Alfredo are filmmaker and conservative Biologist respectively.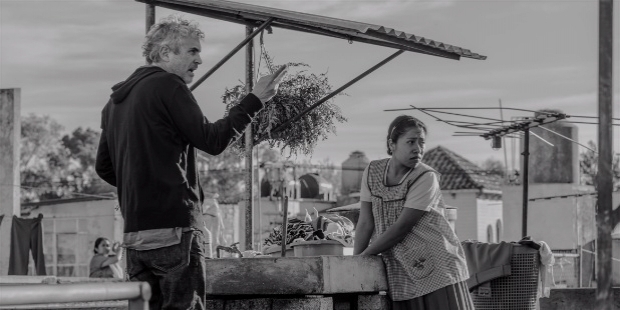 Little Alfonso's childhood ambition was to become a film director or an astronaut. At the age of 12, he got his first camera. From an early age, he was fascinated with filmmaking. Watching films was his main hobby during his teenage years. He often lied to his mother to watch movies. Mother Cristina never encouraged Alfonso to become a filmmaker. So he studied Philosophy in the morning and attended C.U.E.C – Centro Universitario de Estudios Cinematográficos.
Alfonso made some very good friends during his C.U.E.C's years, who went onto become his collaborators. Luis Estrada was one such good friend, who directed the short film 'Vengeance is Mine'. Alfonso and his good friend Emmanuel Lubezki collaborated with Estrada in the film. 'Vengeance is Mine' had caused disagreements and arguments, because it was made in English. C.U.E.C's teachers expelled Alfonso from the University.
The Journey of Success:
Alfonso Cuaron met Mariana Elizondo while studying at C.U.E.C. They got married in 1980. He had his first son Jonas Cuaron with Mariana. After he was expelled from the university, Alfonso worked in a Museum to take care of his family. In 1982, he became a cable person in José Luis García Agraz and Fernando CáMara's movie 'La Vispera'. This was just the beginning of Cuaron's greatness in filmmaking. Two years later, he assisted Garcia Agraz in 'Nocaut'.
One thing led to another. In 1987, Alfonso became the second unit director in 'Gaby: A True Story' and went onto direct few episodes of the series 'A Hora Marcada'. He also co-wrote the episodes he directed. Deep down, Alfonso knew he was destined for bigger projects in life. Along with his brother Carlos, they began developing a script. In 1991, Alfonso directed his first feature film 'Solo Con Tu Pareja'. The film was financed by IMCINE – Instituto Mexicano de Cinematografia.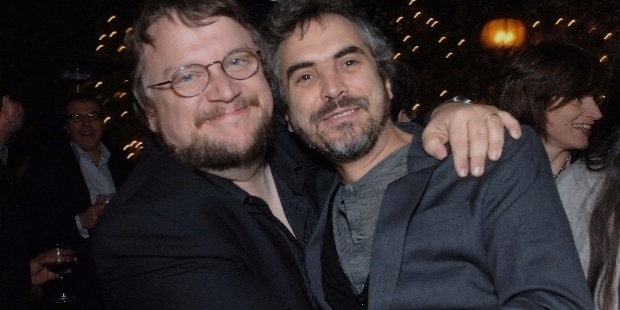 The film was a huge success. The film won many awards at the Toronto Film Festival. Sydney Pollack invited Cuaron to shoot in Hollywood. Unfortunately, the project was shelved. He moved to Los Angeles and stayed with friends, because he had nothing concrete with him. As destined, Sydney Pollack called him again to direct an episode of 'Fallen Angels: Murder, Obliquely' in 1993. This was Alfonso Cuaron first work in the United States. He worked with Alan Rickman for the very first time. In 1993, Cuaron and Mariana Elizondo were divorced.
He struggled for two years. In 1995, Cuaron signed a contract with Warner Brothers to direct 'Addicted to Love'. At the same time, he happened to read the screenplay of 'A Little Princess', which he loved. He requested Warner Brothers to allow him to direct 'A Little Princess' instead of 'Addicted to Love'. The film 'A Little Princess' received two nominations at the Academy Awards, in spite of not doing well at the box-office. This was Cuaron's entry at the Academy Awards.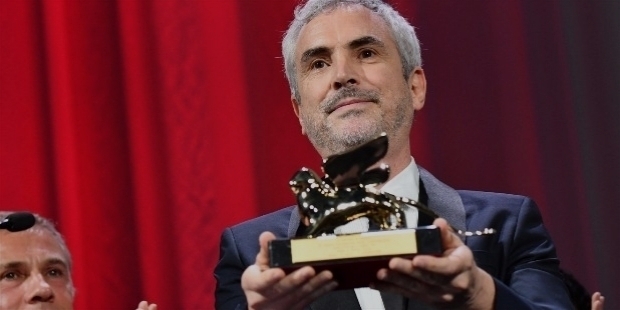 In 1998, Cuaron got an offer from the Twentieth Century Fox to direct the modern adaptation of Charles Dickens' classic 'Great Expectations'. He was a bit apprehensive to direct the film. The studio insisted him to direct the film. 'Great Expectations' taught Cuaron what he should not do, because he was not happy to direct the film.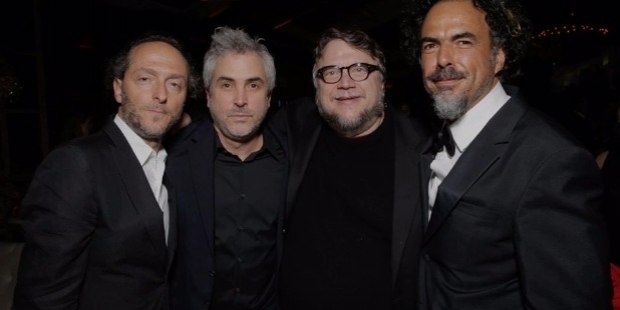 In one of his interviews, Cuaron revealed, "I felt kind of lost. I wanted to reconnect with the reason, why I love cinema. So, I went to the video shop and rented 25 films. I just lost myself for a week, watching and watching and watching these films. At the end of that, I called my brother Carlos, who had written my first film. And I said 'Let us start working on one of the screenplays that long time ago we talked about'. And I recovered my pleasure, this whole thing of being a writer as well."
In 2001, Alfonso Cuaron joined hands with Producer Jorge Vergara to establish Anhelo Productions and Moonson Productions. Anhelo's first film directed by Cuaron was 'Y Tu Mama Tambien'. The film became a huge success. At the Venice Film Festival, Alfonso met Annalisa Bugliani, a cinema critic. The two got married the same year. 'Y Tu Mama Tambien' was nominated at the Academy Awards, BAFTA and Golden Globe Awards. In 2003, Annalisa and Alfonso were blessed with daughter Tess Bu Cuarón.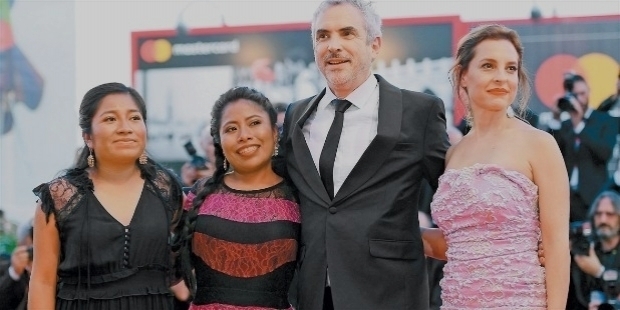 In 2006, Cuaron directed 'Children of Men'. In 2004, while he was in the process of pre-production, Warner Brothers offered him to direct 'Harry Potter and the Prisoner of Azkaban'. He was skeptical at first but agreed after his Mexican filmmaker friend Guillermo del Toro advised him to do it. 'Harry Potter and the Prisoner of Azkaban' became the greatest box-office success of Cuaron's career. In February 2005, Annalisa gave birth to son Olmo Teodoro Cuarón.
'Children of Men' was premiered at the 2006 Venice Film Festival. The film received three nominations at the Academy Awards and three at BAFTA. Cuaron failed to win awards at the Oscars. However, he went onto win two awards at BAFTA. In 2008, his son was diagnosed with autism. Annalisa Bugliani and Cuaron filed for divorced the same year. He took a break from directing films and settled in London.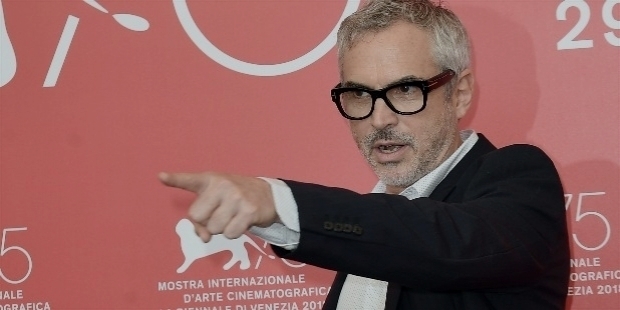 In 2013, Cuaron gave the world 'Gravity'. The film received 10 nominations at the Academy Awards. Alfonso Cuaron swept the Oscars with 7 big wins at the Academy Awards. He also created history by becoming the first filmmaker to be nominated for 'Best Director' and 'Best Cinematographer' in the same year.
Full Name :

ALFONSO CUARON OROZCO
Zodiac Sign :
Birth Place :

Mexico City
Mexico
Industry :
Want to Be Successful?
Learn Secrets from People Who Already Made It
Please enter valid Email