Kacey Musgraves Story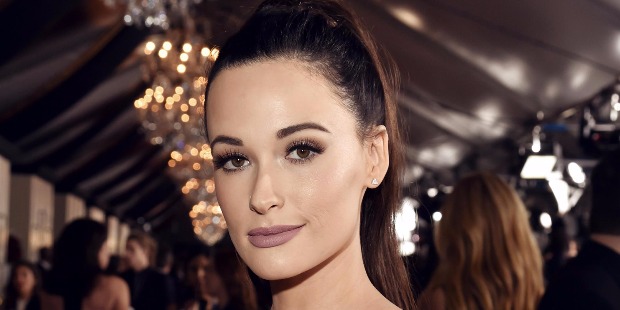 The world awaits the Grammy Awards each year with great anticipation, hope and anxiety. Who will win or who will sweep the Grammy – are some of the questions in everybody's mind and heart. Grammy Awards, in its 61st year, saw the music industry descend at Staples Center in Los Angeles in high fashion and style on the 10th of February 2019.
The four-hour-long evening witnessed some of the most scintillating performance by Diana Ross, Jennifer Lopez, Andra Day, Fantasia and Yolanda Adams, Chloe x Halle, Travis Scott, Lady Gaga, Dan + Shay and many others. Alicia Keys, the 15-time Grammy winner displayed her musical prowess to dazzle the audience with a power-packed performance by playing two pianos during her medley. Alicia Keys also was the host of the evening.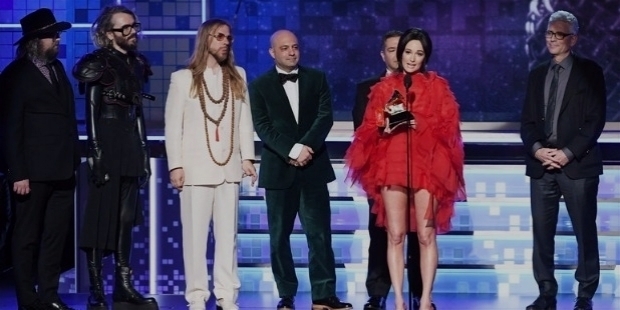 The night belonged to American Country singer Kacey Musgraves, who picked up four Grammy for her album 'Golden Hour', Country song 'Space Cowboy' and Country Solo Performance 'Butterflies' for 'Album of the Year' and 'Best Country Album', 'Best Country Song' and 'Best Country Solo Performance' respectively.
Kacey Lee Musgraves thanked her husband Ruston Kelly, her younger sister and her fans for making it to win the 'Album of the Year' Grammy. True to her album titled 'Golden Hour', it was Kacey's golden hour at the 61st Grammy Awards. She was the night's biggest winner with four Grammy Awards. She also thanked her team and all the other artists, who were nominated.
Kacey stated, "Life is pretty tumultuous for all of us right now, because of that I feel like art is really important right now." Kacey also won for 'Best Country Album', 'Best Country Solo Performance' for 'Butterflies' and 'Best Country Song' for 'Space Cowboy'.
Early Life:
Kacey Lee Musgraves was born on the 21st of August 1988 in Golden, Texas, United States. Father Craig Musgraves owned a small printing business in Mineola, Texas. Mother Karen Musgraves is an artist. Kacey's younger sister Kelly Christine Sutton is a photographer.
A gifted child, Little Kacey started her musical journey at a tender age of 8. She wrote her first song 'Notice Me', while she was still in her elementary school. A music lover from her early childhood, Little Kacey learned to play mandolin first. When she was 12, she started taking guitar lessons from John DeFoore, a local musician. Kacey owes to DeFoore for her huge accomplishments in life.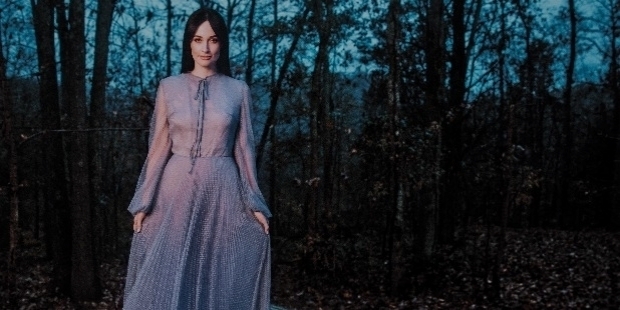 Mother Karen used to take Kacey to local music festivals and make her sing Western Swing music. At the age of 18, Kacey got her first break in the Country music industry. She recorded demos to earn little bucks. In 2006, she graduated from Mineola High School. Kacey's parents and grandparents have been her strong support, along with her younger sister to shape up her musical career.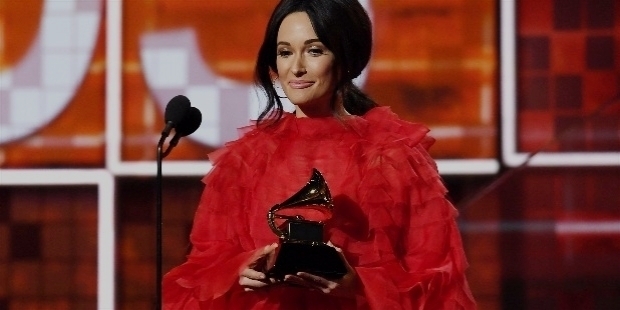 Kacey reminisces, "My grandma was my booking agent for a second. Everyone had a hand in every little thing. My sister has been my photographer, since day one. My parents, in their little print shop, would print up head shots and merchandise for me and load it up in my grandma's minivan."
The Journey of Success:
In 2008, Kacey Musgraves was discovered by Producer Monte Robinson of Triple Pop, an independent record label in Austin. Her two acoustic recordings for Triple Pop are available on a digital EP, which was released in 2012. On the 15th of February 2014, Kacey's acoustic version 'Apologize' rose to #23 spot on the Billboard Hot Singles Chart.
In 2012, Kacey joined Lady Antebellum on the European leg of their Own the Night Tour. She signed with Mercury Nashville in the same year. Along with Trent Dabbs, Kacey co-wrote the song 'Undermine'. The song was featured in the television series 'Nashville' on the 17th of October 2012.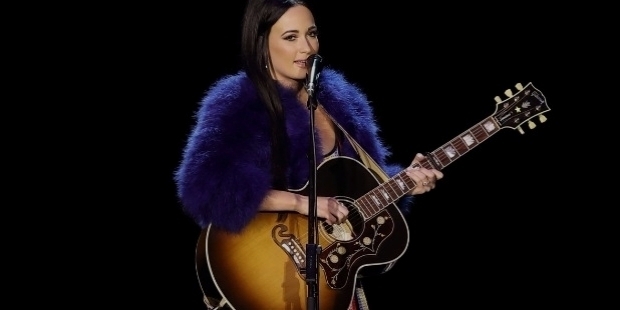 Kacey released her first solo debut single 'Merry Go Round'. On the 19th of March 2013, Kacey Musgraves released her first album 'Same Trailer Different Park'. The album was produced and co-written by Shane McAnally and Luke Laird. Kacey is also a lyricist. In 2013, she co-wrote Miranda Lambert's single 'Mama's Broken Heart'. Kacey's debut album 'Same Trailer Different Park' also produced additional hit singles – 'Blowin' Smoke' and 'Follow Your Arrow'. The single 'Follow Your Arrow' is considered as one of the greatest Country songs of all-time, as per Rolling Stone magazine. Kacey's progressive values became one of the loudest symbols of young Country musicians.
At the 47th Annual Academy of Country Music Awards, Kacey Musgraves was nominated in four categories, including 'Female Vocalist of the Year'. She was nominated for four Grammy Awards at the 56th Annual Grammy Awards. Taylor Swift, Lorde and Kacey Musgraves tied up with four nominations, the most nominations received by a woman artist in the year 2014.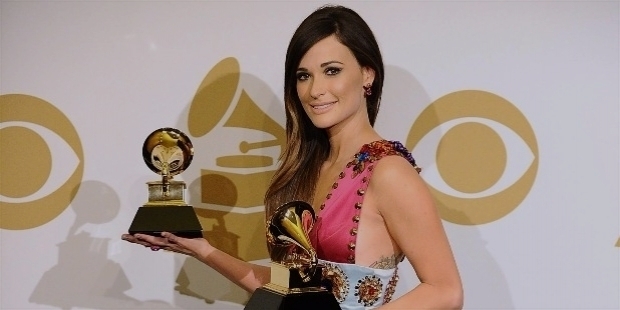 Kacey was nominated for 'Best New Artist', 'Best Country Album' for 'Same Trailer Different Park' and 'Best Country Song' for 'Mama's Broken Heart' and 'Merry Go Round' songs. 'Merry Go Round' went onto win the 'Best Country Song' Grammy. Kacey also won the 'Best Country Album' for 'Same Trailer Different Park'.
Kacey joined Katy Perry on the North American leg of 'Prismatic World Tour', as well as, Willie Nelson and Alison Krauss on select dates during their tour. Kacey provided backing vocals for 'Bourbon in Kentucky'. In April 2014, Kacey's album 'Same Trailer Different Park' won the 'Album of the Year' Academy of Country Music Award.
In June 2014, Kacey released a new song 'The Trailer Song', which made its debut on Jimmy Fallon's Tonight's Show. By August 2014, her album was certified GOLD for having sold 500,000 copies. 'Follow Your Arrow' and 'Merry Go Round' was certified GOLD and PLATINUM respectively.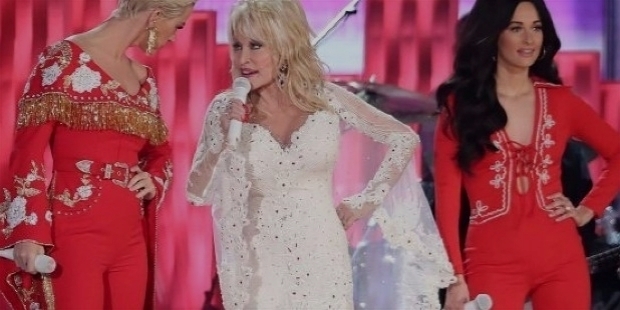 In September 2014, Kacey started writing lyrics for her second album. She worked with Luke Laird and Shane MacAnally. On the 16th of March 2015, she released the lead single 'Biscuits' from the album title 'Pageant Material'. The album was released on the 23rd of June 2015. To popularize her songs and the album, Kacey performed in every 'Late Night Show'. On the 28th of October 2016, Kacey Musgraves released her first Christmas album title 'A Very Kacey Christmas' through Mercury Nashville.
Kacey began preparing for her third studio album in October 2017. By December 2017, she was ready with her third album titled 'Golden Hour'. On the 23rd of February 2018, she released 'Butterflies' and 'Space Cowboy' as the first singles of the album. A month later, Kacey premiered in her third song 'High Horse' from the album. Her album 'Golden Hour' was released on the 30th of March 2018 on MCA Nashville.
Kacey Musgraves holds high respect for American bluegrass-Country singer and musician Alison Krauss. She has been highly influenced by Lee Ann Womack during her childhood. As a true music lover, Kacey has been greatly influenced by singers like Ryan Adams, Cake, Neil Young, Weezer, Imogen Heap, The Bee Gees and Electric Light Orchestra.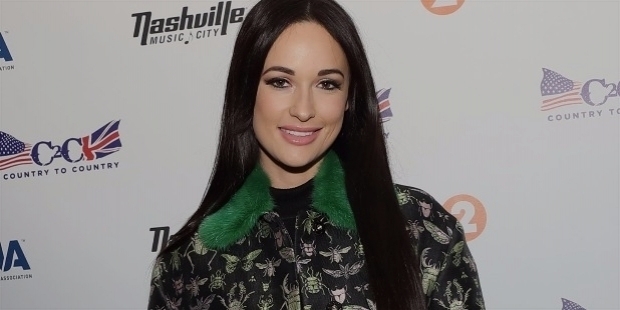 Kacey Musgraves has been vocal in her music and challenges the traditionally conservative Country scene. This progressive approach of hers has gained millions of fans for her songs. She revealed, "I would love to change. I guess, just the ceiling on what's accepted or how people have to be. Country music is supposed to be completely real and completely blunt and honest."
She sings about issues, which are reflective in our times, just like Country music greats like Willie Nelson, Hank Williams and Loretta Lynn. All those greats used to sing about cheating, divorce, addiction and other topics, which were taboo for their time.
Personal Life:
Kacey Musgraves met her now husband Ruston Kelly at the Bluebird Café in Nashville. In May 2016, they had a songwriting date and soon began dating thereafter. The song 'Butterflies' is about their courtship period. The lovebirds got engaged on the 24th of December 2016. On the 14th of October 2017, Kacey and Ruston got married in Tennessee.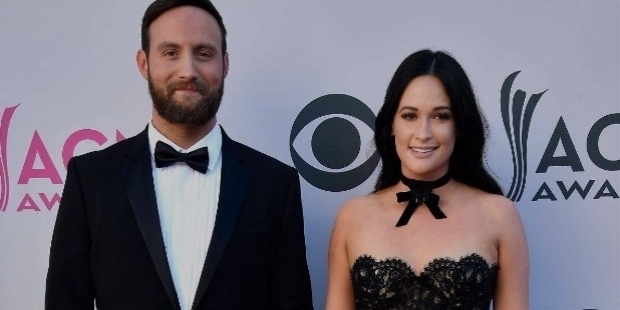 Want to Be Successful?
Learn Secrets from People Who Already Made It
Please enter valid Email